As I've noticed, many iTunes users faced difficulties when they tried playing iTunes M4V movie purchases on Plex. The possible situations include "Plex won't play iTunes M4V files", "iTunes M4V movies not show up in Plex" and so on. Problems such as "Can Plex stream M4V" and "Does Plex stream M4V" also emerge and may get you confused. So this is the topic we are going to talk about today. If you get frustrated with these playback issues on Plex, here you can find a solution.
What is Plex?
Plex is actually a combination of two things: a server where all of your media sits, and a client, which you use to access your data.
• The Server –The Plex media server is a program which runs in the background on the host computer, and is responsible for managing the media by searching selected folders called sources.
• The Client - The Plex client is a program that you run when you want to access your media. It accesses your media from any Plex media server on your network.
Speaking of the Plex Media Server, it is a user-friendly program allowing you to store movies, TV shows, photos, and other media in one place. The files you saved in Plex are accessible from any supported device, which is helpful no matter when you're at home or on-the-go. Technically, Plex can organize all your media content together, and thus help you stream the files you saved on Plex to some common streaming devices or TVs, such as Roku, Amazon Fire TV, Apple TV, and Samsung Smart TV. If you're looking for a no-headache way to watch your collected digital movies anywhere, this is it.
Why the M4V from iTunes can't be Played via Plex
In fact, Plex media Server supports all common video formats including MP4, MKV, AVI, MOV, DIVX, and more. However, Plex has stated clearly that it doesn't support iTunes video in M4V format for playing or streaming. The main reason is that most of the iTunes videos come with FairPlay DRM protection, which prevents the iTunes M4V movies from playing on non-Apple devices. Of course, Plex is included. But it is still possible to stream M4V movies via Plex as long as you remove the DRM.
Guide on How to Convert M4V Movies for Playing on Plex
TuneFab M4V Converter is highly recommended to crack DRM from purchased or rented M4V movies. It can help you convert M4V to a universal MP4 format thus removing the DRM protection. And all the original audio tracks and subtitles will be preserved in converted MP4 files. Once the conversion finished, you can stream the M4V movies with Plex Media Server and watch them on any device in your house.
Note: TuneFab M4V Converter (Windows) is not able to convert iTunes rental videos/movies currently. Mac users, however, can convert their iTunes rentals with TuneFab M4V Converter.
Step 1. Add M4V Videos
Install the program after downloading it. And then launch the TuneFab M4V Converter. Then click the "Add Files" button to add iTunes videos. Select the movies you want to convert. When your iTunes movies are added to the conversion list, don't forget to click "Add" to proceed to the conversion screen.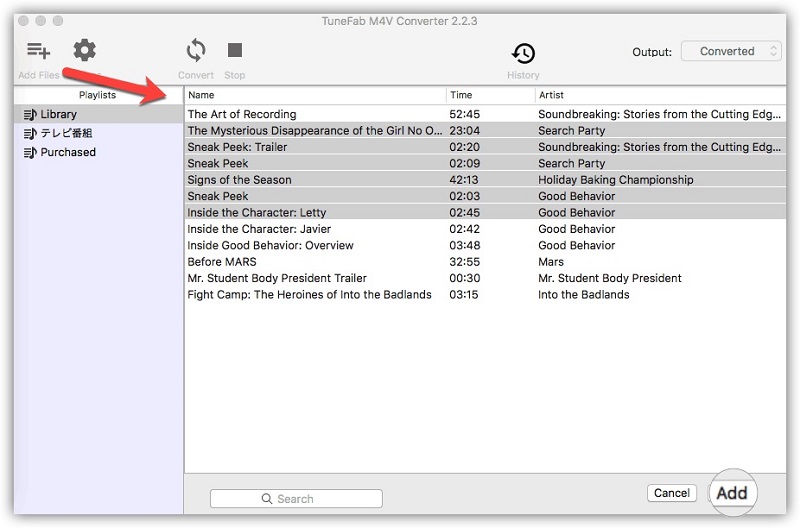 Step 2. Choose Audio Tracks and Subtitles
TuneFab M4V Converter will preserve all original subtitles and audio tracks by default. And you are free to select and preserve your needed audio tracks or subtitles.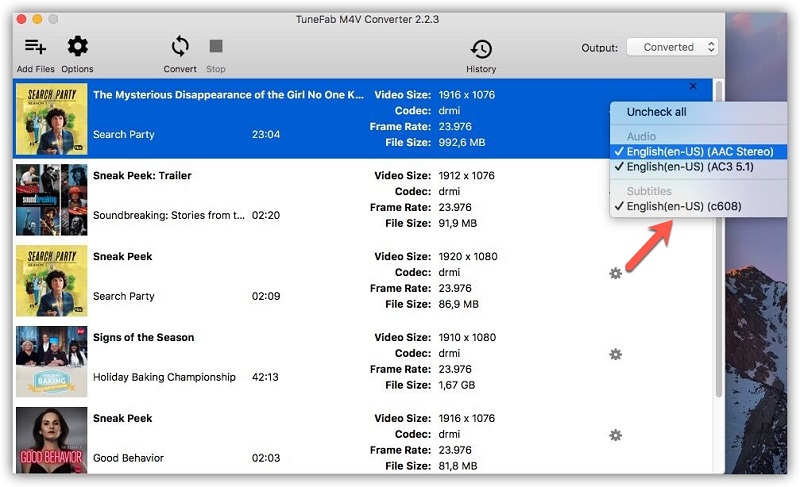 Step 3. Convert M4V to MP4
Click the "Convert" button to remove DRM and convert M4V to MP4. The whole conversion will be finished soon. You can find the converted files from the "History" button.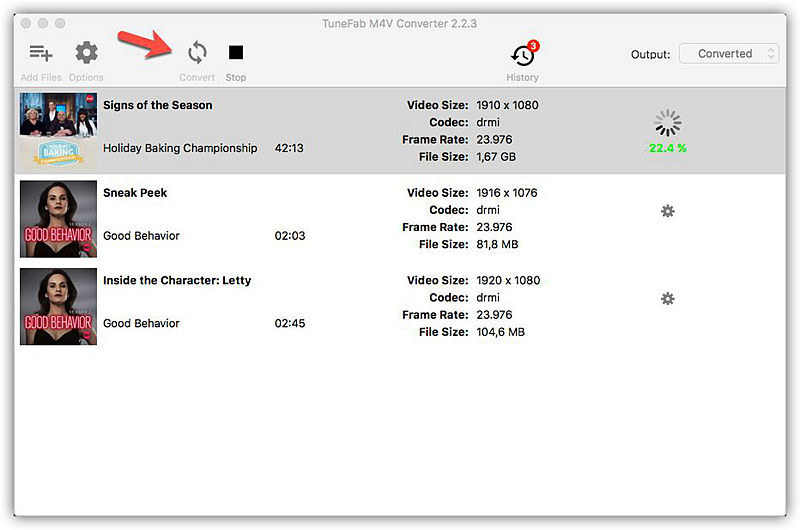 With TuneFab M4V Converter, it makes it possible to stream and play iTunes movies via Plex. Now you can convert the iTunes M4V videos to MP4 and then add the converted iTunes movies to the Plex media server freely and enjoy watching. For more tips on how to stream iTunes movies to non-Apple devices so as to watch your iTunes purchases or rentals without downloading, you can read this article as well. >> [Tips] How to Watch Movies on iTunes Without Downloading?
Was this information helpful?
TrustScore 3 | 3