As for an Apple fan, it is painful that the M4V videos you purchase or rent from iTunes can only be played on Apple series products like iPod, iPhone, iPad, iTunes, etc. To make iTunes M4V videos more applicable in daily life, many people want to convert M4V to MPEG, MP4, MOV, AVI, MKV, etc. so they can play iTunes movies on a variety of media player or mobile devices.In this article, we will focus on how to convert M4V to MPG/MPEG.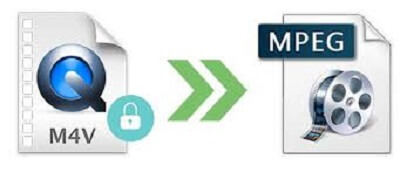 CONTENTS
Part 1. Top 3 M4V to MPEG/MPG Online Converter
With all kinds of converters existed online, you may confuse about how to choose the right one for it is unclear about the pros and cons of them. Here, I would like to share you with 3 kinds of the up-to-the-moment converter.
No.1 Convertio
Convertio is a powerful converter dealing with the problem of converting M4V to MPEG/MPG problems. You can check the advantages and disadvantages in the following: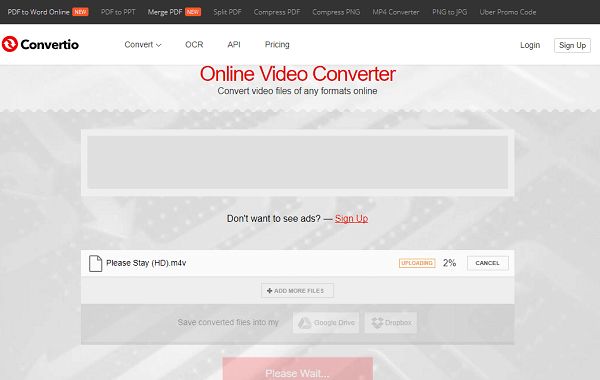 Pros:
#1: Multiple Formats to opt, even if the images format, like GIF
#2: Simple to operate, uploading and converting
#3: Other functions to select, like document converting, ebook converting, etc.
Cons:
#1: Fail to Convert iTunes M4V videos
#2: Waiting for so long to upload and convert video
#3: Limited file size of 100MB
No.2 Convert.Files
Convert.Files is another converter for converting all the import files to different kinds of files format. Check the merits and demerits as following: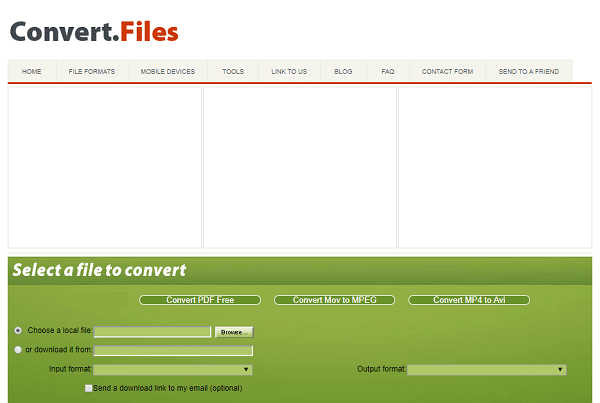 Pros
#1: Sundry file formats to convert
#2: Upload speed is fast as well as convert speed
#3: Simple to operate
Cons:
#1: Forbidden to convert iTunes M4V videos
#2: Full of advertisements on the website
No.3 FreeFileConvert
FreeFileConvert serves as converting files to only videos and audio formats. Check the good and bad as following: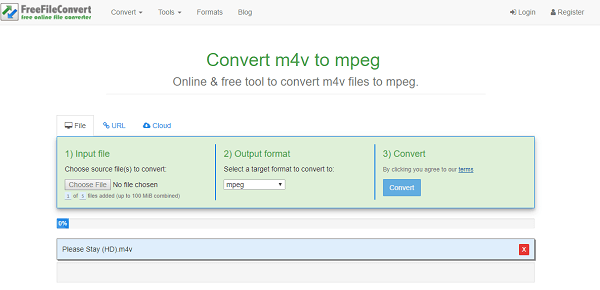 Pros
#1: For videos, just allow converting videos and audio file formats
#2: Allow to convert 5 videos
#3: Not hard to use this converter
Cons:
#1: Not allow to convert iTunes M4V videos
#2: Some mistakes will occur when uploading
#3: The size of files are limited up to 100MB
Normally, as pros and cons showed above, we cannot use an online video converter to convert M4V to MPEG-1, MPEG-2 or MPEG-4. That's because all iTunes M4V movies, TV series and music videos are copy protected by Fairplay DRM protection whether you rented or purchased. To convert the iTunes purchased or rented M4V movies to MPG format, we have to remove the DRM from iTunes movies at first.
Part 2. Fresh Tips on M4V to MPEG/MPG in 30X Conversion Speed
To convert your iTunes M4V videos to MPEG format as well as kill the DRM from your iTunes M4V videos, you need a magic tool which owns these 2 function. Here, I am willing to introduce TuneFab M4V Converter.
TuneFab M4V Converter is a profession DRM removal software which can remove DRM from M4V and then convert M4V to MPEG-4.
Note: TuneFab M4V Converter (Windows) is not able to convert iTunes rental videos/movies currently, so Windows user is out of luck for the moment. For Mac users, however, you can still use TuneFab M4V Converter(Mac) to convert iTunes rental videos/movies.
4 Steps: Convert M4V to MPEG
Step 1. Install and Launch M4V Converter
First of all, please download TuneFab M4V converter on your MacBook or iMac. Then launch it. You will see that iTunes is opened at the same time.
Note: This software cannot be available on Windows computer at this moment, but we are developing it.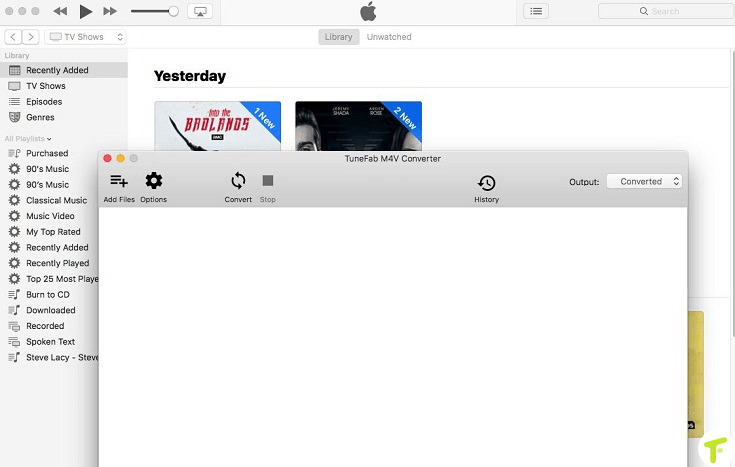 Step 2. Add iTunes M4V Files
Click on the "Add File" button at the top-left corner. Then, the program will detect and load all your iTunes M4V files to the program automatically. Choose the files you want to convert and click "OK" to confirm.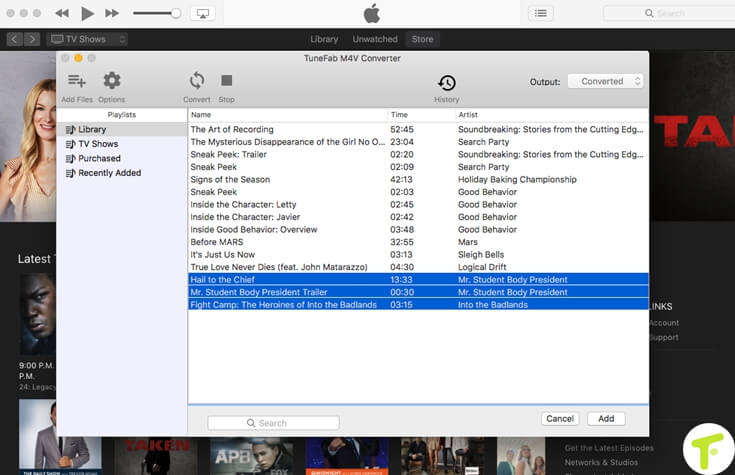 Step 3. Remove DRM from M4V
Click on "Options" and specify an output folder path you want to save files. Then, click "Convert" to start removing DRM from iTunes videos and convert M4V to MP4.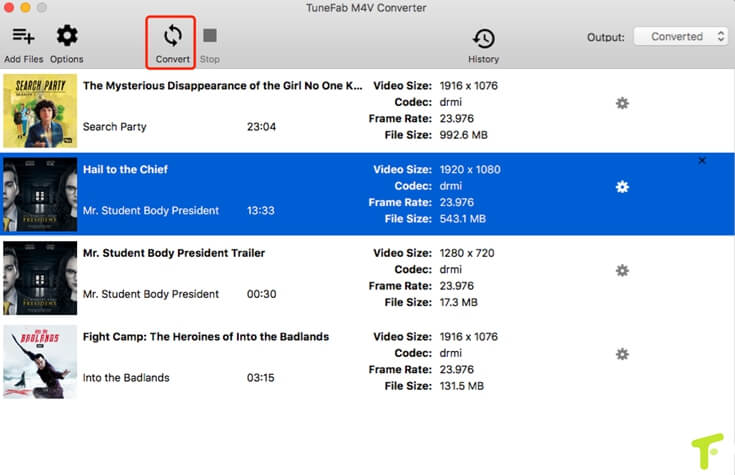 Video Tutorial: Remove DRM from M4V
Step 4. Convert M4V to MPEG/MPG
TuneFab M4V Converter can only convert M4V to MPEG-4 (MP4). If you want to convert M4V to MPEG-1 or MPEG-2, you can take advantage of VideoSolo Video Converter Ultimate. Since there are no ads, no plug-ins, and no limitations, it is the best video converter I like most.
So, if you want to change the converted and DRM-free MP4 iTunes videos to another format, just download the free video converter below and add the iTunes you have removed DRM to the program. Finally, convert them.
Part 3. MPEG: MPEG-1, MPEG-2 or MPEG-4?
The Moving Picture Export Group (MPEG) is a working group of authorities that was formed by ISO and IEC to set the standard for audio and video compression and transmission. So far, it consists of MPEG-1, MPEG-2, and MPEG-4.
MPEG-1: As the first MPEG compression standard for audio and video, it is used on Video CD and can be used for low-quality video on DVD Video.
MPEG-2: MPEG-2 coding format which was developed in 1995 was commonly applied to the digital television broadcast, DVD, VCD and similar discs. It uses lossy compression techniques for audio and video files, to substantially reduce file sizes.
MPEG-4: It uses further coding tools with additional complexity to achieve higher compression factors that MPEG-2. In addition to the more efficient coding of video, MPEG-4 moves closer to computer graphics applications. It is mostly used for high definition video applications, such as HD DVD and Blu ray.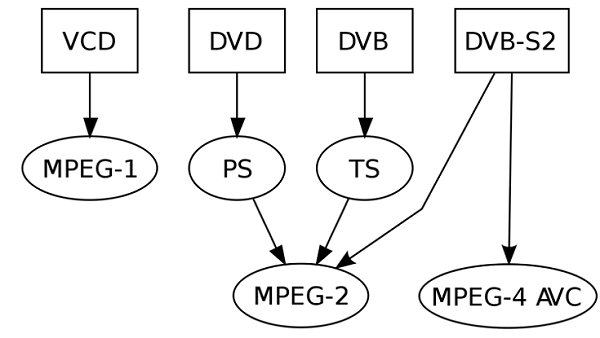 Was this information helpful?
TrustScore 5 | 3