Are you still working out at the gym quietly or hearing other exerciser's shouts? From today onwards, just change it, listen to your favorite music and it will help you push harder in your workouts. Music has a powerful ability to change our emotions, actions, and thoughts. A strong beat is a perfect fuel for dominating a workout. It can even be a great motivator for working out. Music becomes our indispensable soul food and it can bring us more comfortable and hearty feelings in the process. So put on your headphone and start the workout to burn your passion, strengthen your power, and drive away the pressures of the day.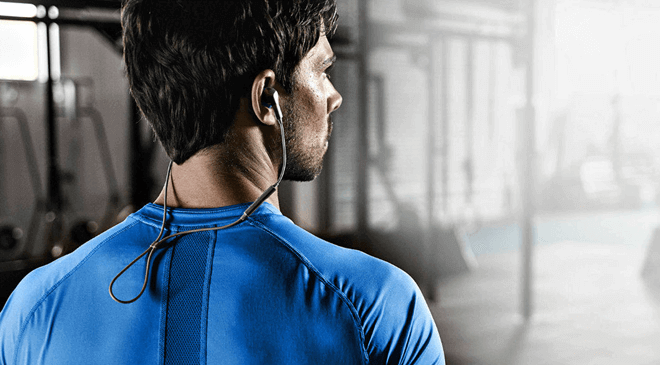 10 Best Spotify Workout Playlists 2018
When we have a fitness plan for the new year, the playlists in our players should be updated. If you aren't into making your own workout playlists, Spotify will do the work for you. Spotify is a digital music service that gives you access to millions of songs, podcasts and videos from artists all over the world. If you use Spotify as your major music streaming service, read the following article and you will find out 10 best 2018 Spotify workout playlists. These playlists will give you the extra burst of energy to guarantee a stronger and sexier you.
What are the 10 Best Spotify Workout Playlists?
1. Dance Workout - 45 Songs
Top 3 songs on this playlist:
Where Do We Go
I Gotta Feeling
Baldadig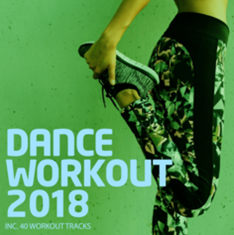 2. Power Workout - 30 Songs
Top 3 songs on this playlist:
X Gon' Give It to Ya
Alive (with Offset & 2 Chainz)
'Till I Collapse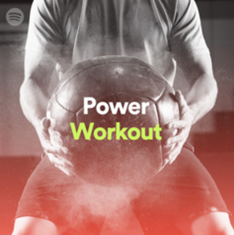 3. Cardio - 50 Songs
Top 3 songs on this playlist:
Lullaby
I Miss You (feat. Julia Michaels)
Would You Ever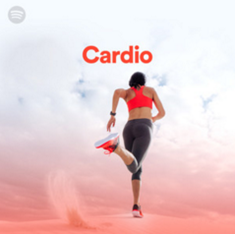 4. Para Entrenar Como Rocky - 50 Songs
Top 3 songs on this playlist:
ILYSM
The Spell - Pulser Remix
Belong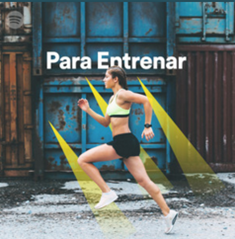 5. Workout Twerkout - 50 Songs
Top 3 songs on this playlist:
Fight Night
ICY GRL
Lemon - Edit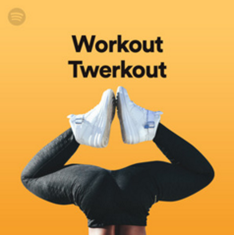 6. Workout Remix - 96 Songs
Top 3 songs on this playlist:
What About Us (Tiesto's AFTR:HRS Remix)
Kids in Love (The Him Remix)
Dirty Sexy Money (feat. Charli XCX & French Montana) - Joe Stone Remix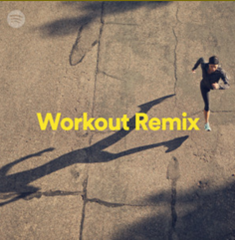 7. Latin Cardio - 53 Songs
Top 3 songs on this playlist:
Dura
Fiebre
Bailando Por Ahí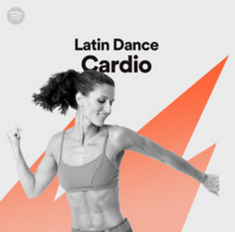 8. Electronic Workout - 194 Songs
Top 3 songs on this playlist:
Hands Up
Believe It
Rise - Radio Edit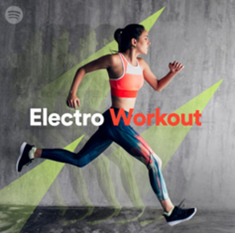 9. Workout - 100 Songs
Top 3 songs on this playlist:
All The Stars (with SZA)
IDGAF
Tip Toe (feat. French Montana)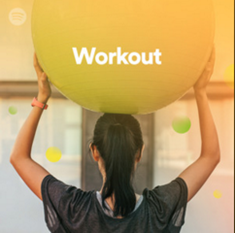 10. The Rock Workout - 50 Songs
Top 3 songs on this playlist:
Numb / Encore
Can't Stop
Seven Nation Army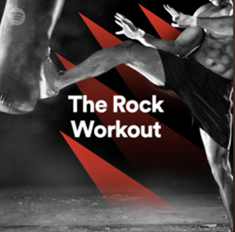 Once you got the best-mentioned workout playlists on Spotify, you may prefer to sync the songs to your specific MP3 players for listening. But you may know that it's inconvenient to download and listen to the Spotify songs on common MP3 players offline due to the DRM protection. What should you do? Don't worry. In this case, all you need is a smart and professional converter that has the ability to download and convert Spotify music without limit. So here you are suggested to try TuneFab Spotify Music Converter for Windows/Mac, a powerful all-in-one software that can help you to download and convert any songs, playlists, albums in Spotify to DRM-free MP3, M4A, WAV, FLAC, etc.
Easy Steps to Convert Spotify to MP3 using TuneFab Spotify Music Converter:
Step 1. Install
TuneFab Spotify Music Converter
Download and install the software on your computer, then launch it.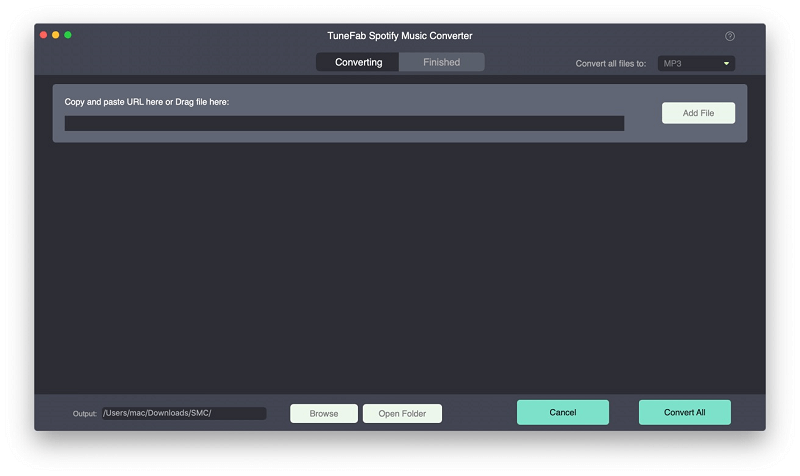 Step 2. Click
"Add Files" to Import Spotify Songs
Forward to tool menu on the upper-left of the main interface and click "Add Files" tab to upload Spotify songs or playlists.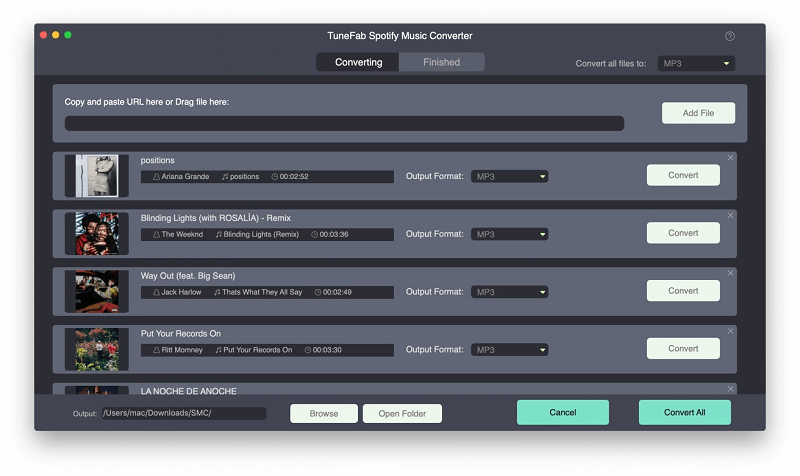 Step 3. Select the Songs You Want to Add
Choose songs and click "Add" button.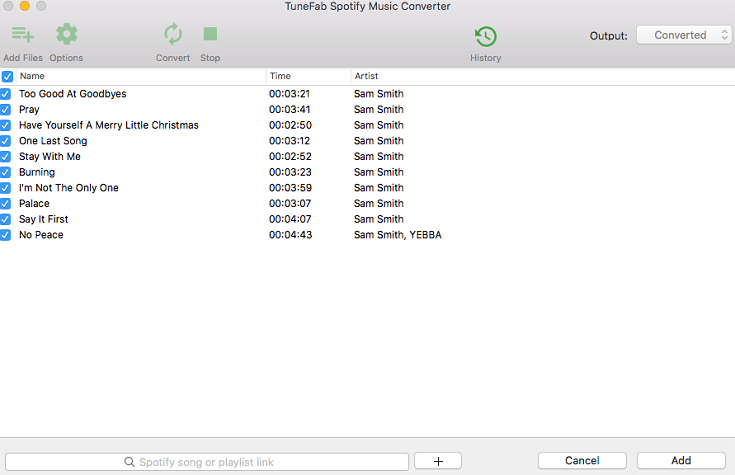 Step 4. Choose MP3 as the Output Format
Click on the "Advanced" tab. From the list of audio files displayed, choose the "MP3" as the preferred format. You can also set sample rate and bit rate here.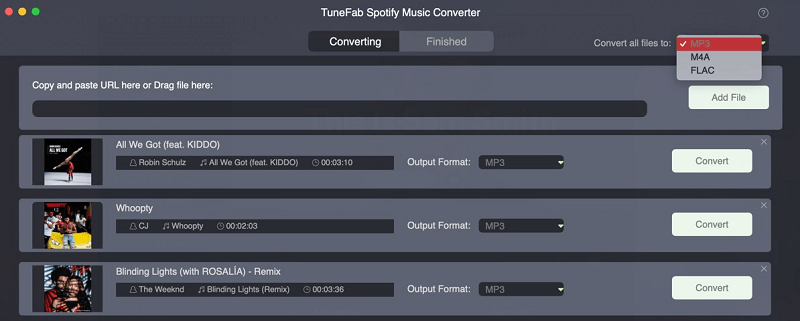 Step 5. Choose the Output Folder
Select the destination folder to save the converted file.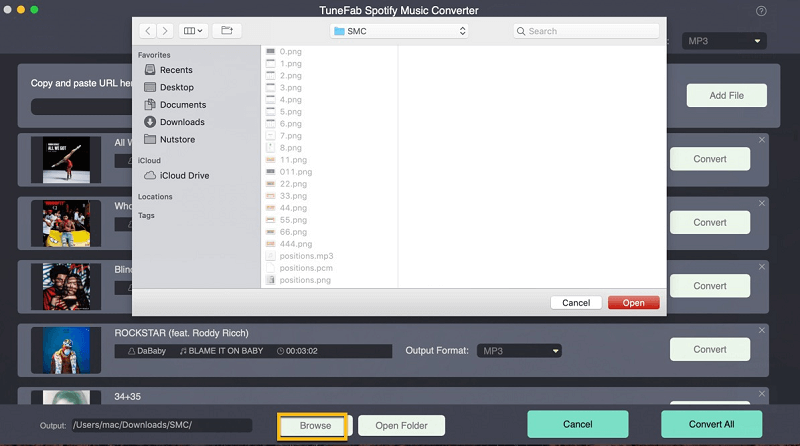 Step 6. Start Conversion
Click on the "Convert" button. Wait for a moment when the software converting file, then the converted MP3 file will be saved on your PC.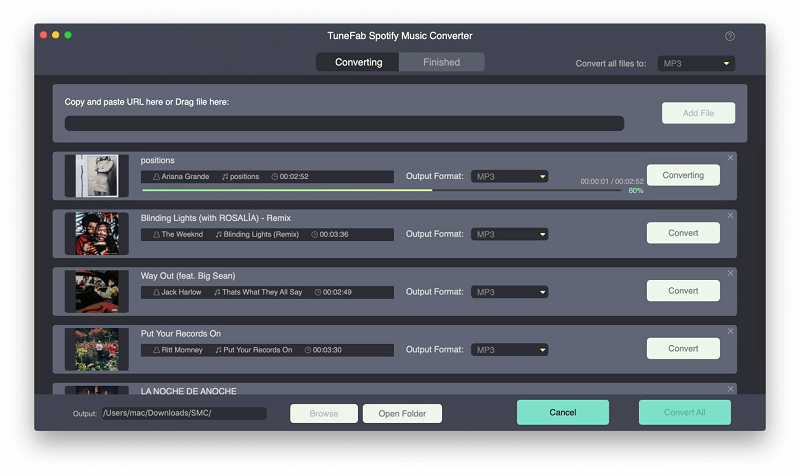 Now you can collect the above best Spotify workout Playlists and listen to them at any time with the help of TuneFab Spotify Music Converter.
Was this information helpful?
TrustScore 5 | 49