A good run is a great way to help maintain your weight, heart health and can even help you keep your stress levels in check. A right music during running works wonders on the mind and body. Not only can it improve results by acting as a motivational tool and as a distraction from fatigue, but it can help improve lung function and it might even make you smarter. If you want to find the right music that matches your pace, Spotify is the best place to find the most popular workout songs and running playlists. No matter how down, unmotivated or irritated you feel today, just take the songs for a run. And it will make you feel good and ready to take on the next challenge. Now, follow me to find them out.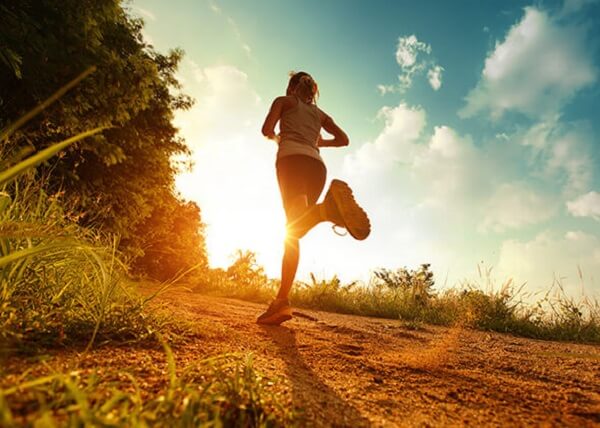 It is one of the most popular playlists of running music. In a bid to encourage yourself to overcome lazy, just do what the title says. Often, saying "I'm too tired" really means "I'm too lazy" - but once you get started, it'll get much easier. Why rest when the song is still going and motivating you? Jungle, La Roux, Foo Fighters, Daft Punk, and Ellie Goulding will support you through it all.
That feeling really good after you finish exercising, you will feel invigorated and can concentrate more easily. This upbeat positive music can make you feel good and keep you motivated. James Brown, Jackson 5, Carla Thomas, and Bill Withers. This is a perfect workout playlist.
This playlist provides over an hour of music to run to. Rising artists like Fetty Wap, Rae Sremmurd, and Rich Homie Quan are included in this playlist, while powerhouse hip-hop artists Gucci Mane, Nicki Minaj and Mike WiLL appear in several tracks as well. It's important to make time to exercise regardless of how busy you are. Remember that even just ten minutes' workout is better than no minutes.
This is a hip-hop playlist for your quick-morning-run, it is filled with fast-paced beats from Nicki Minaj, Kendrick Lamar and Run The Jewels. Start running with the music "Feeling Myself" and the song like "Make That Sh*t Work". That will get your heart racing and your body bouncing.
Nike offers a running playlist on Spotify which lasts nearly thirteen hours. This powerful list features a variety of performers, including Leon Bridges, Demi Lovato, Jessie J, and Avicii. The songs will wake you up and get you moving.
This playlist will help you push through your long weekend run. It will get you up for a Saturday morning workout to the best artists like Ciara, Missy Elliot and Jeremih, Christina Milian and more — to make sure you never get bored when you are pounding the pavement.
If running is your happy drug, you need to add this great playlist to your device. These consistent beats and upbeat tempos will boost your adrenaline, like Calvin Harris' "How Deep Is Your Love".
From Slipknot's "Psychosocial" to Papa Roach's "Last Resort", this Spotify playlist will make you slamming your feet to the ground hard. Get your heartbeat up and stay motivated!
Running is an awesome way to get some cardio in and build muscle tone in your legs. The perfect running workout playlist can lift your spirits and put you in the right mood to accomplish your goals.
A great mix of hip-hop, pop, and house. Rita Ora, Jay Z, Flo Rida, Calvin Harris, and Kelis are some of the performers. Let loose and embrace your workout, afterward, you will feel euphoric, relaxed and at peace.
Some runners love listening to the same songs over and over again, while others are always looking for new inspiration for running music. We have provided the top 10 Spotify running playlists. Hope you enjoy these playlists. However, as we all know that Spotify doesn't allow users to download songs to the computer. The best tool to download this music is TuneFab Spotify Music Converter.
With the professional tool, you can freely to download any songs from Spotify and convert them into MP3, M4A, etc without DRM limitation. Just try the converter and you could enjoy the Spotify music offline on all devices with high quality. For more features and tutorials, you could find it on the official site.
Related Reading:
Was this information helpful?
TrustScore 5 | 49