Classical music is art music produced or rooted in the traditions of Western music. Musicians like Mozart, Beethoven, and Bach are the representatives famous for their achievements in the area of classical music. If you were touched by such splendid music before, you may strongly desire to listen to free classical music online. Here is a list of top 8 sources for listening to online classical music. Keep reading and pick the one you like best and share it with the people who like classical music too.
CONTENTS
No.1 Classic Cat - The Free Classical Catalogue
Classic Cat is a great website available for listening to thousands of wonderful classical music. It also provides free downloads of over 5000 classical performances. You can find favorite classical music such as opera music, religious music, and chamber music by searching for "Composers", "Genres" or "Top 100" and so on.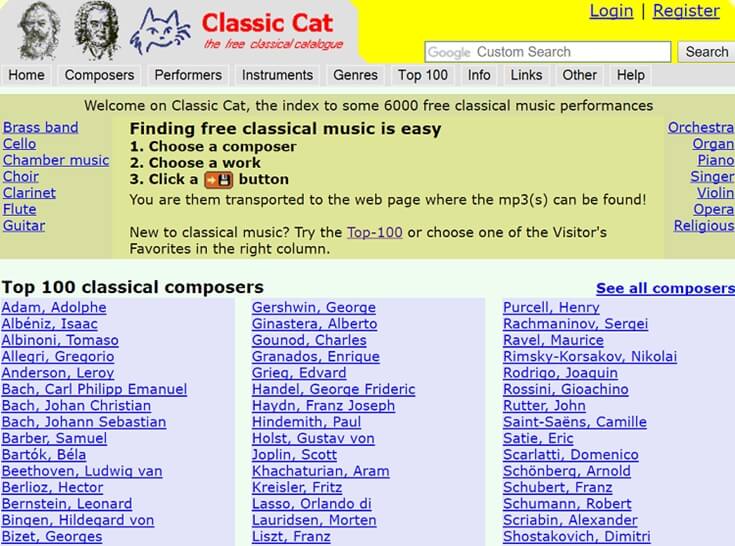 No.2 Free Music Archive - Free Download MP3 Tracks
Free Music Archive(FMA) has an interactive library of high-quality, legal audio for you to enjoy tons of free classical music. You are able to instantly sort the list by artist name, track name, album name, and genre. Without a user account, you can also download songs in MP3 files with ease and freedom.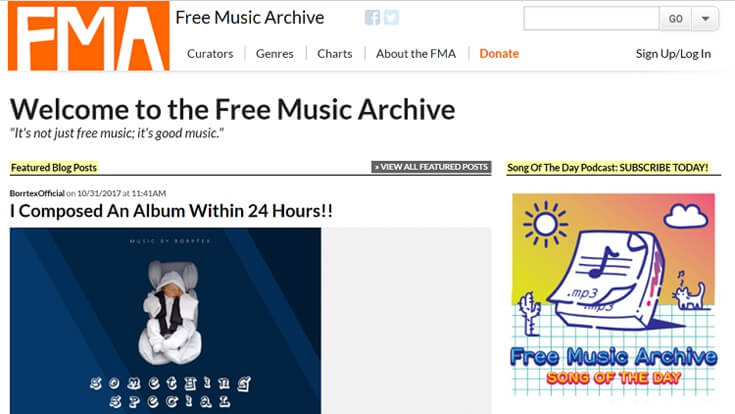 No.3 Orange Free Sounds - Amazing Sound Effects
Orange Free Sounds (OFS) offers a lot of free Sound Effects, music Loops and Background Music of classical music for both commercial and Non-commercial use. You will be attracted by interesting sound effects like animals' sounds, nature sounds, and beep sounds and so on. You don't have to sign up when you want downloads those tracks freely.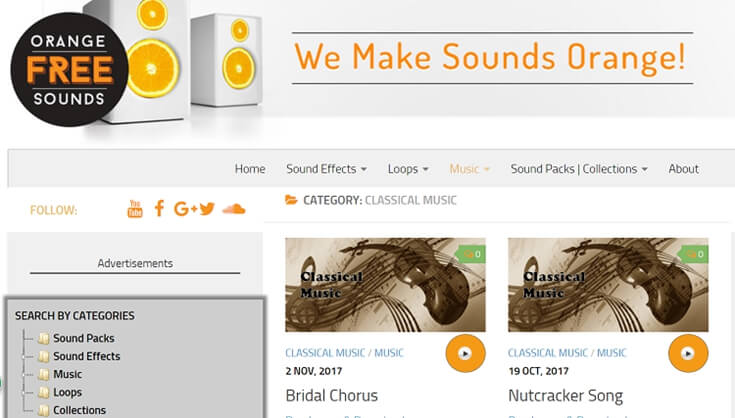 No.4 Musopen - Not Merely Classical Music
Musopen lets you to find the free classical music download from any composer by viewing their alphabetical list. And a ton of free sheet music are available. Even an online radio on this website that pulls up random music for you to stream. But note that you can free download only 5 songs per day with a free account on Musopen.

No.5 1Classical.com - Enjoy Classical Music Simply
1Classical.com helps you easily browse free MP3 classical music by composer or instrument. If you're not sure what catalogs of classical music you're looking for, the top 5 played pieces and suggestions of the week make a great starting point. Or you can play free classical music radios to discouver your favorites.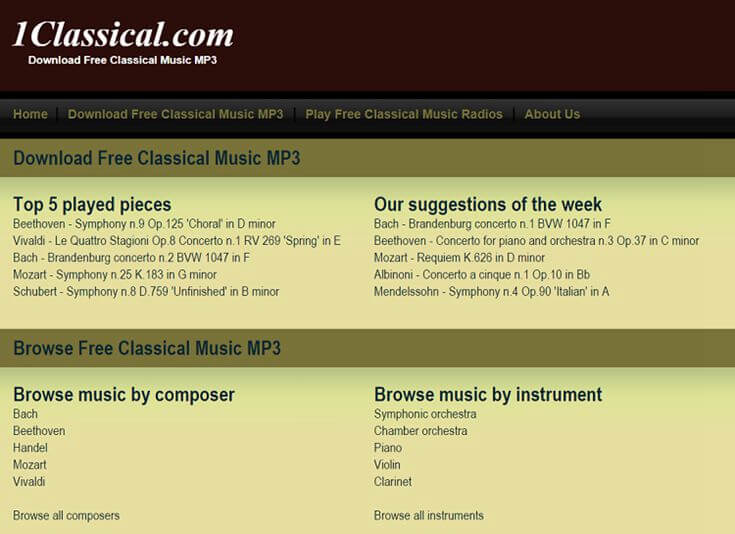 No.6 Last.fm - Free Music Downloads
Last.fm has up to 12 pages of free classical music downloads! You can easily find and download classical music by just scrolling through all the pages. Actually, there is not only providing you classical music, you can also find more kinds of music by selecting "Live", "Music" or "Events"

No.7 Wikipedia:Sound/list
Wikipedia:Sound/list may surprise you a lot. Because it actually has a pretty big selection but it is also not the first place you think of. The music here is broken down into subsections by the composer's name. You can download classical music from here as an OGG files.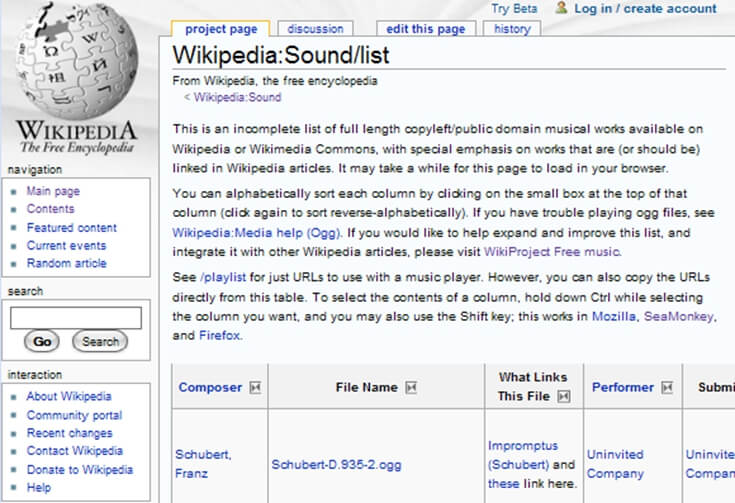 No.8 Classical.com - Life Needs A Soundtrack
Classical.com provides the world's largest and most comprehensive specialist music service for Classical, Jazz & Blues and World music. You can listen to the classical music in high quality 320k audio and discover composer, genre, instrument and period of music, then you can add to your playlist for freely playback.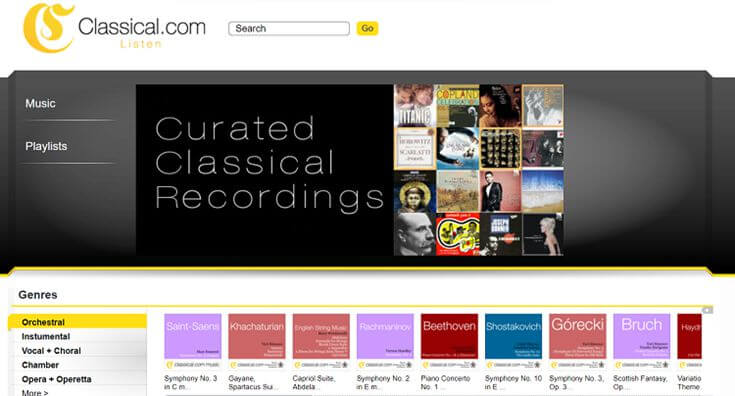 With top 8 sources of free classical music online listed above, you don't have to spend a lot time to search for your favorites. Just enjoy them and explore more fun when you listen to the wonderful classical music. Tell us your feelings or share other useful sources on the below comment area freely.
Was this information helpful?
TrustScore 3 | 8