- Can I download Spotify songs I like as mp3 and play them anywhere? (Without the actual Spotify software, for example in my car). Is there DRM or anything like that? Will they work on my car radio (USB stick)?
Spotify songs are encoded in OGG format with DRM protection, which aims to protect the copyright of the creation. Though Spotify offers the downloading feature to Premium users, the songs downloaded from Spotify are still protected OGG format. So normally, it's impossible to directly download Spotify music to MP3 format.
Thus, you need help from some Spotify to MP3 downloader. Today, this post have listed the best 6 Spotify music to MP3 downloaders (before 2018) at your service.
Hope it will save your time and money to find the suitable one that meets your needs.
CONTENTS
No 1. Tunefab Spotify Music Converter
TuneFab Spotify Music Converter is a powerful tool for decoding Spotify music files. It features clean and intuitive interface, simple instructions and high successful conversion rate, all of which contribute to a pleasant product experience. It can transform the DRM-ed OGG format into MP3, M4A, WAV, or FLAC format. In addition, a competitively set price sets the low buying threshold for its potential users. A free trial is also provided for any hesitation. The quality of the converted music will be the same as the original one.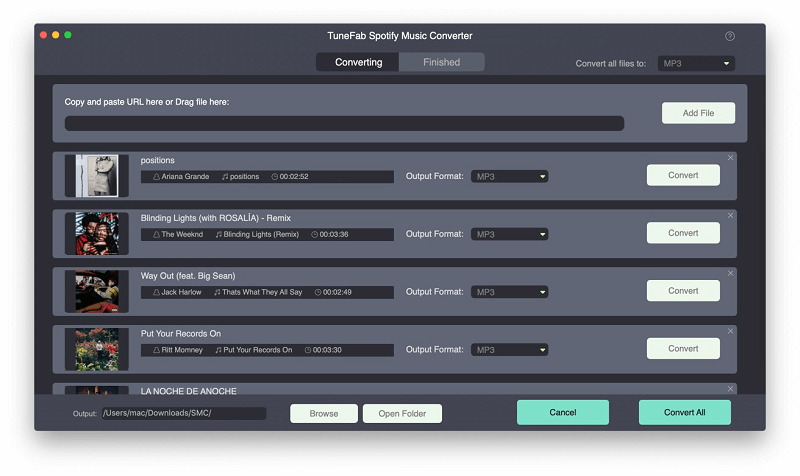 Pros:
• Competitive price
• Convert with 100% original quality
• Clear instruction
• High conversion rate
• Multiple output formats
• Capture ID3 tags
Cons:
• Not free
No 2. Sidify Music Converter for Spotify
Sidify Music Converter for Spotify is specially designed to lift DRM limitation for users with the purpose of converting Spotify music to plain formats. No damage will be caused to the converted files. But some of the users complained that they are overcharged for the fear that Spotify may tackle this situation by change their encryption and the converter will no longer hold use to an updated Spotify.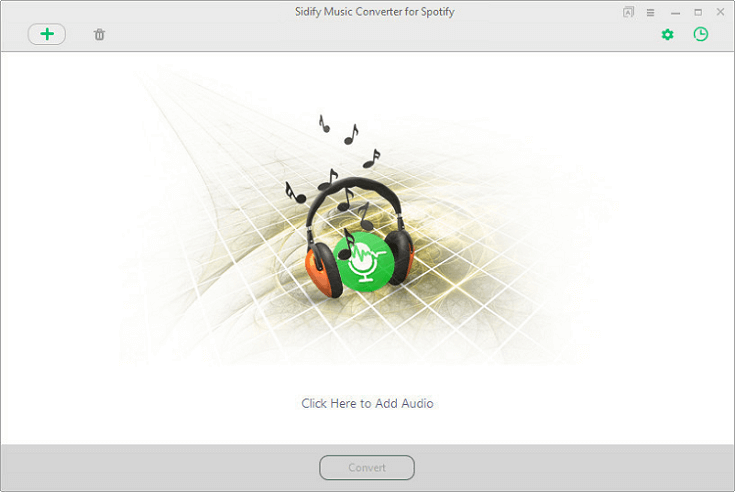 Pros:
• Multiple output format (MP3, AAC, FLAC or WAV)
• Convert with 100% quality
•Fast speed (20x)
Cons:
• Too expensive
• Maybe unworkable to future updated Spotify
No 3. TuneFab Screen Recorder
TuneFab Screen Recorder, as its name suggests, can record anything playing in the PC screen rather than crack DRM. Using its function of recording audio, you can record the music while you enjoy it on the computer. It's a smart audio recorder that outputs best sound quality for you. All you have to do is click the "Record" button and the rest of the audio recording process will be done automatically.

Pros:
• Save as lossless music MP3 Format
• Mute sound while recording Spotify music
Cons:
• No burn-to-CD option
• Not free
No 4. Spotify VK Spotiload (Formerly Spotify VK Downloader)
Spotify VK Spotiload is a chrome extension, a suitable app for downloading the tracks from the Spotify playlists to MP3 format. It is very easy to install. But you need to go to the chrome store to search it. You may get upset using it because it has a low conversion rate. It works like this: it matches the songs with its music database. If it can find it, then you can download the song; but if it cannot find it, you have to wait until it adds the song(s) to its database. So you cannot download the newly released songs.
We have posted an article concerning VK downloader. if you want more details, go to Recommendation: Download Spotify to MP3 with Spotify VK Downloader.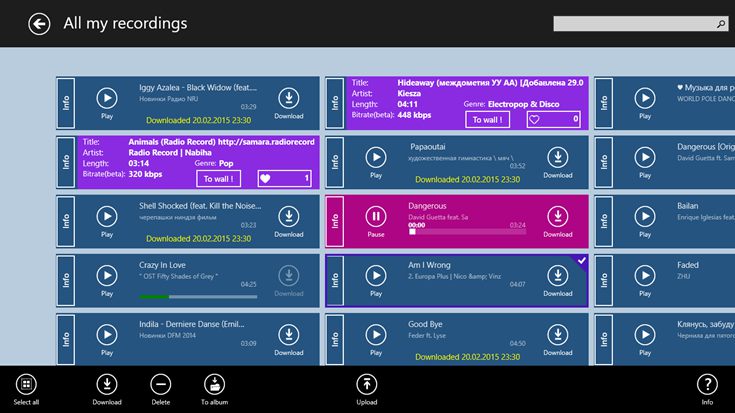 Pros:
• Free
• Fast download music
Cons:
• Low conversion rate
• Only works for Spotify
• Build-in Adware
• Have to download browser Chrome or Firefox
No 5. TunesKit Music Converter
TunesKit Music Converter, like TuneFab Spotify Music Converter, also a professional DRM decrypter and downloader. In addition to MP3, the tool also support AAC, WAV, FLAC, M4A and M4B output audio formats. Besides, it supports downloading and converting all Spotify music types. It can work at up to 5X faster speed.
Pros:
• Remain ID3 tags
• DRM decrypter
• Simple instruction
Cons:
• Not free
• Relatively slow speed
No 6. Audials Tunebite 2018 Premium
Audials Tunebite 2018 Premium is also an audio track recorder. Using it, you can record both protected and unprotected music files for all devices. You can transfer the music to Clouds, to other PCs and to smartphones and tablets. At the newest version, the recording speed is doubled.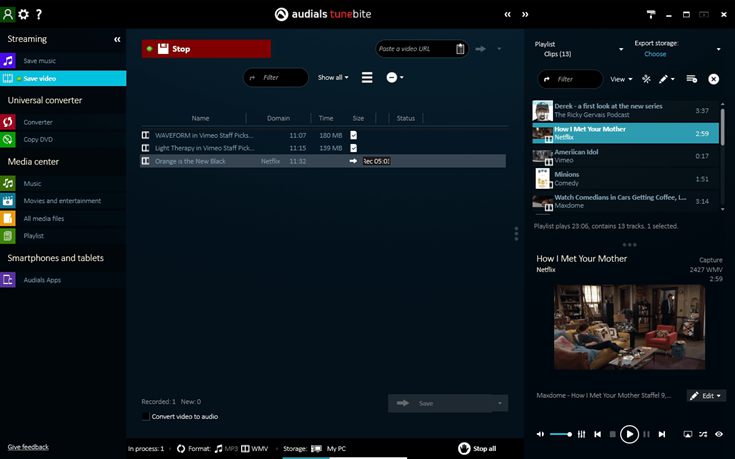 Pros:
• Attractive interface
• Simultaneously record two streaming lines
Cons:
• A little high priced
• Complicated instruction
The best 6 Spotify MP3 music converters are listed above and all the information are provided for your own assessment. Go to the one the interests you most. But if you are not sure which one to pick, I recommend TuneFab Spotify Music Converter to you. Its powerful converting performance and smooth instruction deserve a recommendation.
Was this information helpful?
TrustScore 5 | 49