What can you do if you want to transfer playlists from Spotify to Deezer? Generally, you can easy to make it with some Spotify playlists to Deezer transfer and enjoy your Spotify playlists on your Deezer at ease. With lots of Spotify to Deezer transfer existed, we are going to share with you 2 best online tools for you to get your problem solved. Now, let's move onto the body part and learn what are they.
CONTENTS
Method 1. Transfer Spotify Playlists to Deezer with TunemyMusic
TunemyMusic is an online and free music transfer tool for Spotify Free or Premium users to transfer playlists from Spotify to Deezer, Apple Music and more. With TunemyMusic, you can easily transfer Spotify playlists to Deezer in 4 steps, adding music source, choose playlists, picking up the destination and then transfer. Follow the detailed steps below to make it.
Step 1. Enter TunemyMusic on your Browser and then hit Let's Start and add Spotify as your music source. Logging to your Spotify account is required. After that, you can move onto the next step.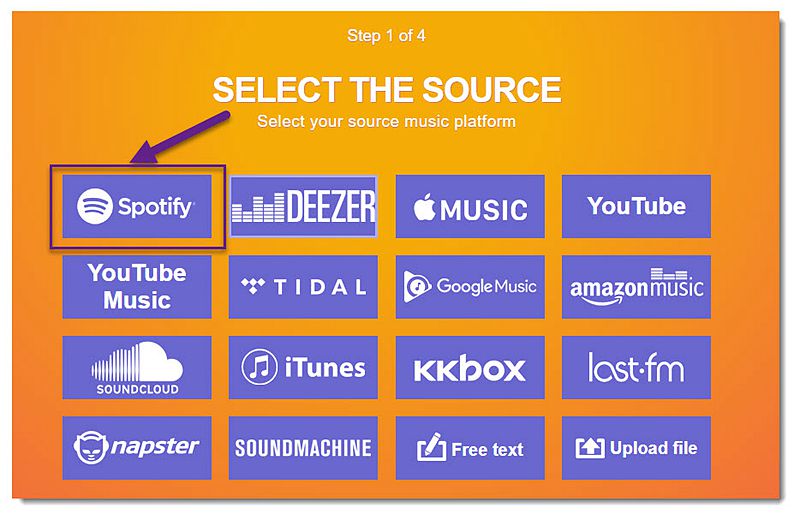 Step 2. Now you will be moved on to playlists transfer part. Now, select playlists that you want to transfer to your Deezer and then Hit Select Destination to move onto the next step.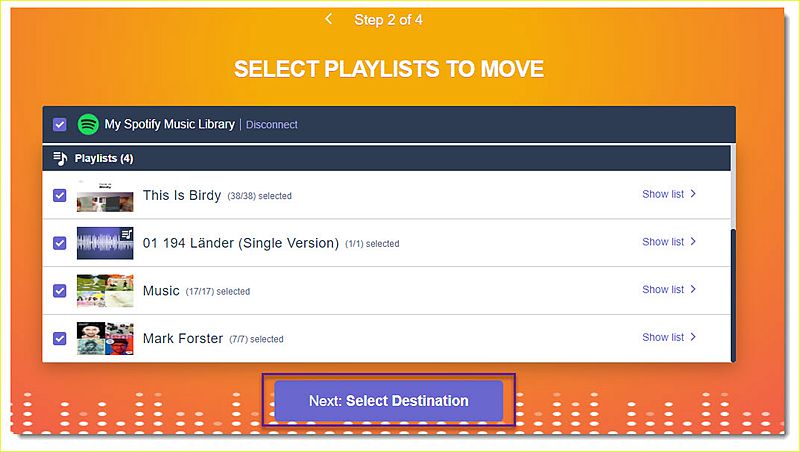 Step 3. Having selected the Spotify, you need to select the destination music platform. Here let's pick Deezer as your music destination. Make sure to log into your Deezer account when choosing Deezer. After that, you can click on "Start Moving My Music".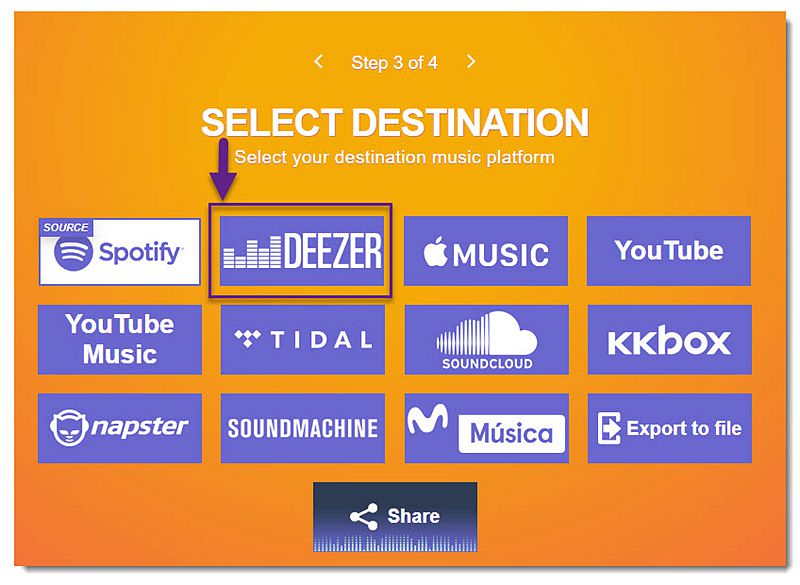 Just wait for several minutes, you can move onto the Deezer to enjoy your Spotify playlists.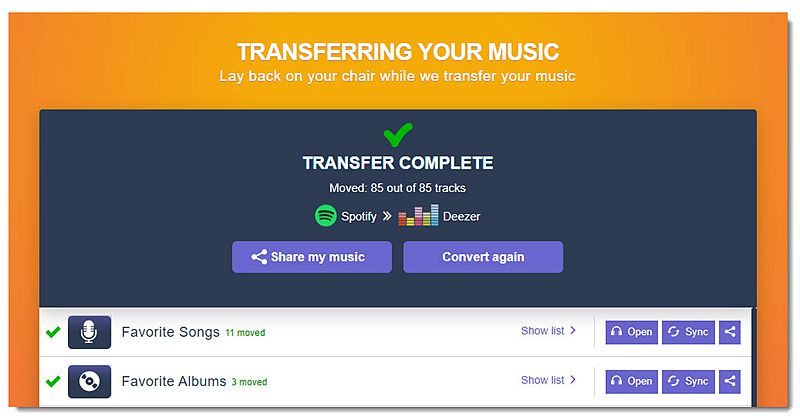 Method 2. Use Mooval to Convert Spotify Playlists to Deezer
Apart from TunemyMusic, Mooval is another music transfer online tool for transferring playlist between Spotify to Deezer. In this way, you can easy to sync Spotify playlists to Deezer with 2 steps. Let's go and see how to do it.
Step 1.Go to the Mooval page and then choose Spotify as the music source and Deezer as the music destination. After that, hit Connect to log in your Spotify account and Deezer account.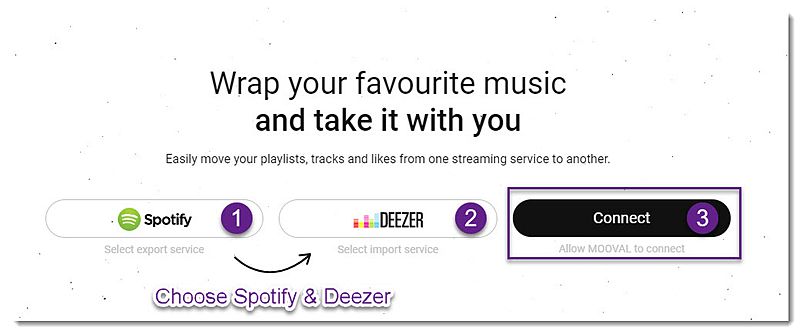 Step 2. After all the connections have done successfully, then you will catch sight of the checking part. Make sure to check your playlists first before music transfer. If all is done, hit Move to complete the music transfer.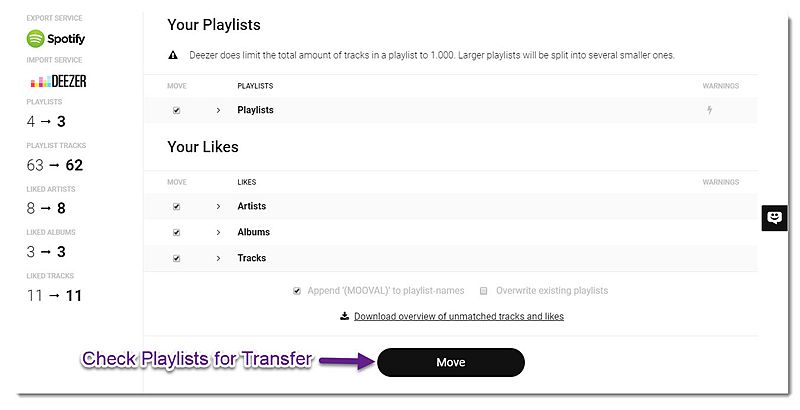 That's all for how to transfer playlists from Spotify to Deezer. Is it easy and helpful? If yes, then please share this post with your friends by clicking to the "+" button on the sidebar. Let me know if you have any problems when using Spotify. Thanks for reading! See you next time.
Was this information helpful?
TrustScore 1 | 4