When downloading movies or TV shows from the iTunes Store to your computer, you may notice that the video file extension name is M4V. Have you ever wondered what M4V is and does? In fact, a file extension, .m4v for instance, plays an important role in helping your computer to determine which program to open the type of file. And it is no child's play if you want to know what is an M4V file. This article is writing to clear up your questions.
CONTENTS
Part 1. Getting to Know the M4V Format
What is M4V?
M4V file format is a video container developed by Apple Corporation. It is a derivation from the MPEG-4 file format yet shares many similarities with MP4. M4V format is commonly used for videos in Apple's iTunes Store. The movie, TV show, and music video that you buy and download on the iTunes Store are wrapped as M4V files. A distinctive feature of the M4V file is that this file format can be occasionally contained DRM copy protection.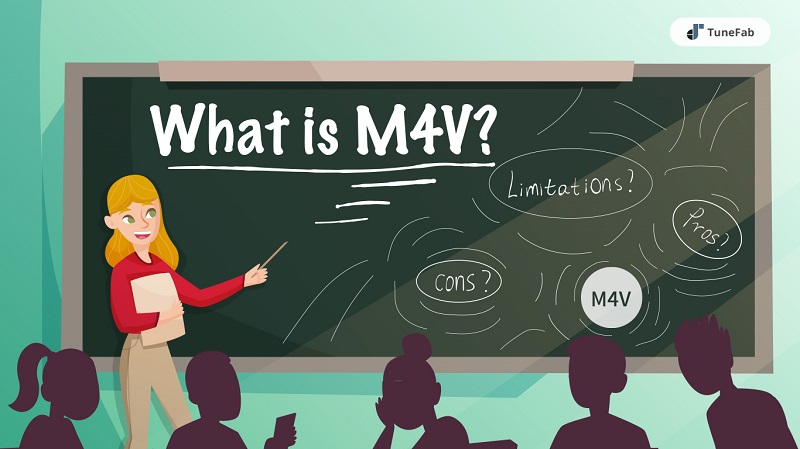 Limitations of M4V
As you may notice, M4V is more often associated with iTunes and DRM protection. The DRM protection employed by Apple aims to avoid copyright theft with video content downloaded on the iTunes Store. This generates inconvenience for content users. That said, to view a DRM-protected M4V file, you need to be logged into Apple by using an authorized device, and then play it in iTunes or iOS devices like iPhone and iPad.
If you want to play M4V files on non-Apple devices such as Android, PS4, or Xbox, using tools like TuneFab M4V Converter can help you bypass DRM protection and easily convert iTunes M4V to MP4.
M4V: Pros and Cons
Pros
1. iTunes M4V format can be considered as a special form of MP4. It uses H.264 codec. Comparing to files applied in traditional encoding methods like DivX or H.263, files encoded with the H.264 codec tend to be with high quality while stored in small size.
2. Also, iTunes M4V files allow chapter information and are able to cope with AC3 (Dolby Digital) audio files.
Cons
1. The DRM restriction is somehow limited to PC users since you have to apply for an Apple ID to access the iTunes Store for downloading M4V files.
2. Besides, if you want to convert a protected M4V to other popular formats like MP4, you need to find a method to remove DRM first.
Part 2. How Do I Open an M4V File?
To further explain, DRM is optional. So, do not assume all M4V files are combined with DRM. Actually, besides iTunes, a couple of applications can open M4V files. The following part will cover a range of information about the compatibility of M4V, and you will know about how to open an M4V file on different platforms and devices.
Play DRM-ed M4V Video
Operation System

Programs that play iTunes M4V Videos

Windows

iTunes

Mac

iTunes

QuickTime Player

iOS

Apple Music (for music videos), Apple TV (app)
Power Tips: To open and play an iTunes M4V video on your PCs, you can choose a compatible program from the list above. Furthermore, if you want to share the video file with your friend, you have to authorize that friend's computer while using Apple ID that purchased it. Apple permits you to authorize five machines for viewing DRM-protected content.
Play Non-protected M4V Video
| | |
| --- | --- |
| Operation System | Programs that play DRM-free M4V videos |
| Windows | iTunes, Corel VideoStudio 2019, VLC, RealNetworks, RealPlayer, Adobe Flash Player, Windows Media Player, Miro, Nullsoft Winamp |
| Mac | iTunes, QuickTime, VLC, Miro, Elmedia Player |
| Linux | VLC, Miro |
| Web | Google Drive |
| iOS | VLC, PlayerXtreme Media Player |
| Android | VLC for Android, Video Player for Android, MX Player |
Power Tips: Opening a non-protected M4V video is easy as well. For example, Windows users can directly turn to Windows Media Player to open one. (See Also: Tips: How to Play M4V Videos on Windows Media Player)
Besides, sometimes, simply changing the extension to MP4 is fine. This is because M4V is basically an extension of the MP4 container format. And M4V doesn't necessarily mean there is DRM even if you receive a notification saying that the file is copy-protected.
Part 3. How to Convert M4V Files?
Like I've mentioned above, you can rename a .m4v file to .mp4 by changing the file extension. However, it doesn't mean that the file is converted to a new format. This just makes it can be recognized by a media player and play the file. Also, applications that present the M4V video file as an output option cannot actually encrypt the content.
It's sure that M4V is better accepted by Apple products. To let M4V videos perform better compatibility, you may need an M4V converter. The following is a list of M4V converters provided you to choose from.
Best Tool for Converting iTunes M4V Files
If you just want to remove DRM from iTunes videos for personal viewing, you can turn to this simple-to-use M4V to MP4 converter - TuneFab M4V Converter. This tool can help you strip DRM protection from iTunes M4V videos and then convert it to MP4 instantly and easily. After removing DRM from your iTunes videos, you can transfer the converted MP4 files to your portable devices like Android smartphones and tablets for watching.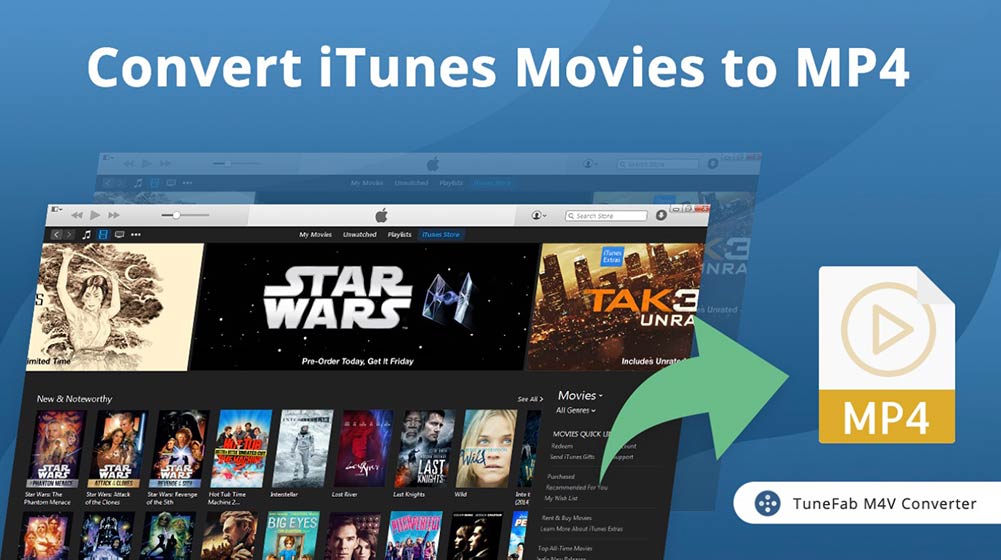 Best Tools for Converting DRM-free M4V Files
Converter 1 - HandBrake
Techies are likely to be familiar with HandBrake. It is a free and powerful open-source video transcoder that does a great job of converting video files to other different formats.
It supports converting videos to MP4(M4V), MKV, and a lot more.

Also, HandBrake is available for multiple platforms including Windows, macOS, and Linux.

It provides multiple options to alter the bit rate, file size, and sample rate of your output video.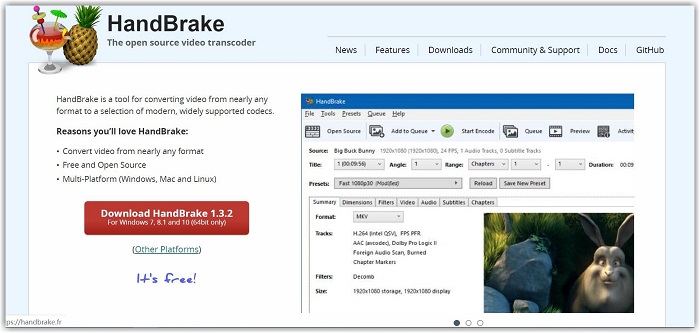 Converter 2 - FreeMake Video Converter
Freemake Video Converter is another free but useful program that can be used to convert between video formats.
Simply import your non-protected M4V videos to the program, it helps you transform the clips to other popular formats including MP4, AVI, 3GP, and more.

Moreover, you can use it to create photo slideshows and music visualizations.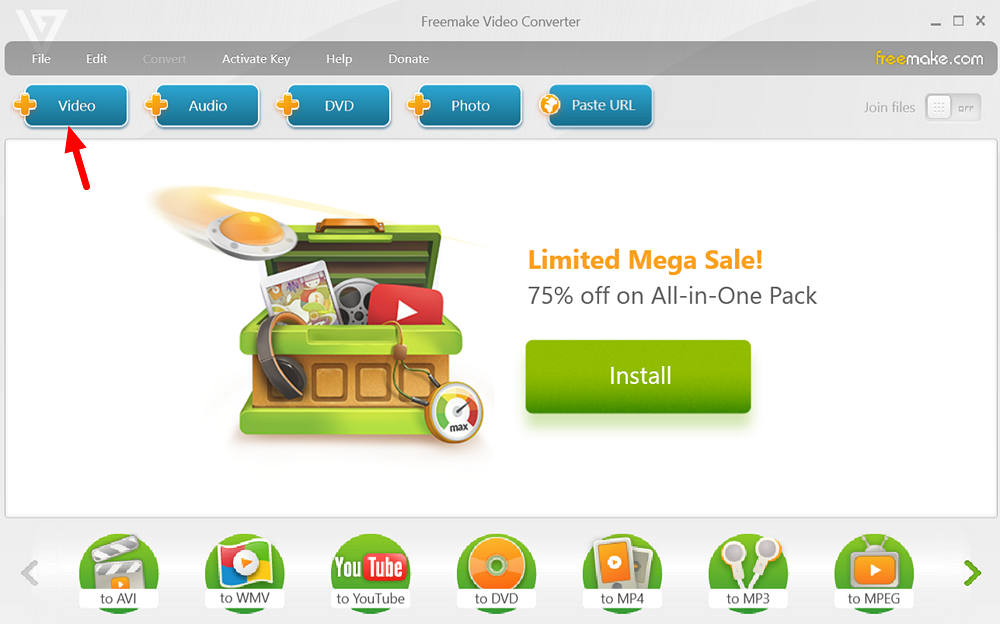 Converter 3 - ZAMZAR
You may prefer online tools instead of desktop software. Then ZAMZAR should be an ideal choice.
It is a free online conversion tool that supports over 1,000 different conversion types.

It is not necessary to download or create an account.
With this converter and good network connection, you can easily convert a non-encrypted M4V video to MP4 or other formats. Video conversion would be less annoying.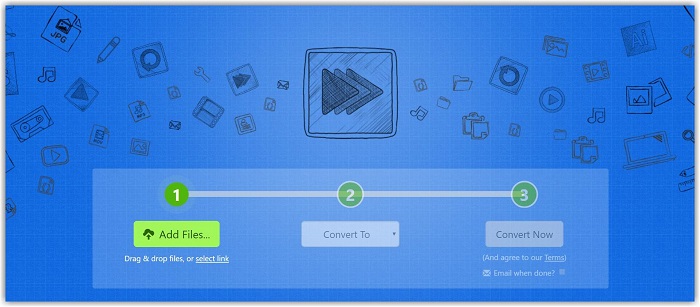 Final Words
You've got all the information about the M4V file format. As Apple's product has gained much popularity, M4V now is widely used in many aspects. But if you are annoyed by the compatibility of M4V, surely you can convert it to MP4, MOV, and any other formats. It's all up to you.
I've tried my level best to cover the broadest perspective, and hopefully, you may find this article helpful. Just don't forget to share this article with your friends.
Was this information helpful?
TrustScore 2.6 | 5