Knowing the differences between .MP4 and .M4V can better help you in converting and viewing video contents on various devices since you can choose the optimum format that is compatible with your PCs and smartphones. This is also why we are doing an M4V vs MP4 comparison to let you form a general idea of the two formats. This post will include the definitions of the two formats, their similarities and differences, and some FAQs about M4V and MP4.
Hopefully, it will help you figure out how to choose these video formats and better utilize them for playback and even producing quality video content.
CONTENTS
Part 1. M4V and MP4 Explained
What is M4V?
Developed by Apple, M4V is a common container format used when purchasing or renting movies, TV shows, and music videos from the iTunes Store. The primary reason for creating it was to prevent unauthorized distribution of the videos. Therefore, M4V files such as iTunes movies or iTunes music videos are protected with Apple's FairPlay DRM (Digital Rights Management). This is also a major difference between M4V and MP4, but more about that later.
What is MP4?
MP4, the abbreviation for MPEG-4 Part 14, is also a container format that can wrap multimedia data such as video, audio, and even subtitles and images. An MP4 file doesn't feature with any DRM protection and therefore MP4 is a universally-used format that is compatible with most media players like Windows Media Player, VLC player, and devices such as Android and Windows Phone. Also, MP4 allows streaming over the Internet.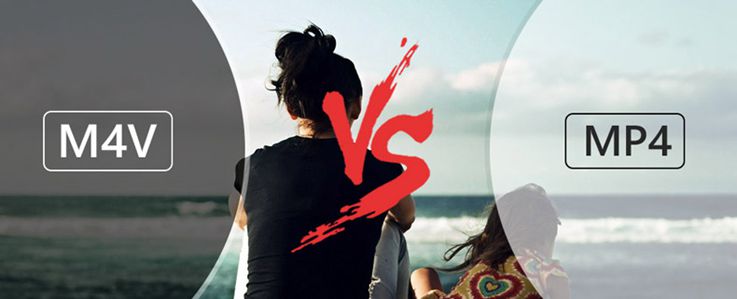 Part 2. M4V vs MP4: Similarities and Differences
Similarities Between M4V and MP4
You may wonder if M4V is the same as MP4. Technically speaking, both MP4 and M4V files are container formats for videos. Both formats support containing various types of contents in a single file. Therefore, an M4V or MP4 file may contain multiple video and audio streams, track information, subtitles, menus, and even 3D content.
Differences Between M4V and MP4
| | | |
| --- | --- | --- |
| Container Format | MP4 | M4V |
| Owner or Creator | MPEG (Moving Pictures Experts Group) | Apple Inc |
| File Extension | .mp4 | .m4v |
| Video Audio Codec | MPEG-4/H.264/HEVC (AAC) | H.264 (AAC/AC3) |
| Additional Features | | AC3, chapters, soft subs |
| Restrictions | No copy protection | Apple adds FairPlay DRM protection on most iTunes M4V files |
| Compatible Players and Devices | Can be recognized by a vast majority of media players and devices | iTunes, iPhone, iPad, iPod, Apple TV, QuickTime Player and etc. |
| Why it Becomes Popular | Due to its efficient loading speed, high quality, and nice compatibility | Because of the prevalence of Apple devices such as iPhone, iPad, and iPod |
M4V and MP4 are nothing different about the files, other than the file extension. They are almost identical to each other but with subtle differences. In general, M4V is a slight extension to the MP4 container format, and you can see it as a different brand with some additional features made by Apple.
Part 3. M4V vs MP4: Which Is the Best?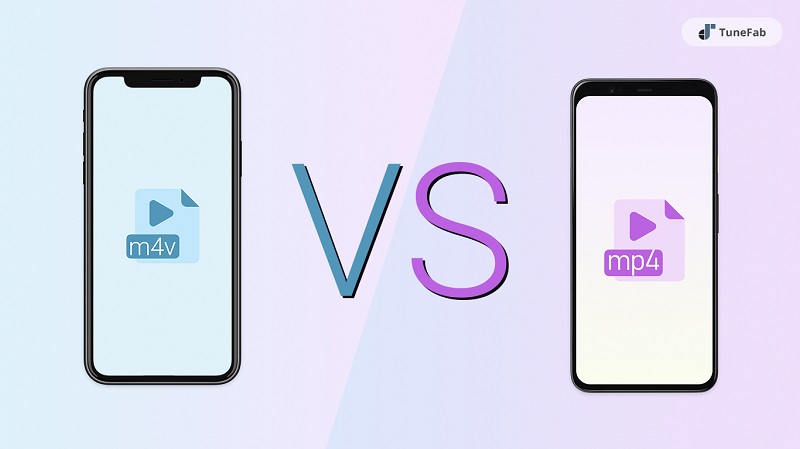 There is no saying which video format is better. Like I've mentioned above, M4V is the same as MP4 with optional DRM protection. If a video isn't encrypted, there isn't any real difference. M4V is basically Apple's version to flag it as a video file and attach it to iTunes. It may be embedded with video ID3 style tags. Except that, choosing which video format is according to your preferences and needs.
If you are using Apple Products or you are an Apple addict…
M4V is better suited for Apple devices to store digital information. Reserving the M4V extension can ensure your video contents are protected so that they cannot be copied or edited.
Also, storing video files in M4V extension enables certain features such as AC3, chapters, and soft subs to work smoothly. For instance, Apple TV needs the M4V file extension to know how to deal with the AC3 audio track in the MP4 container. Besides, if you change the extension of a file containing AC3 from M4V to MP4, the file won't be played on an iPhone or iPad.
If you are using non-Apple devices…
MP4 proves to be a much better option. MP4 essentially enjoys better compatibility cross-platform than M4V. It has been widely accepted for a really long time as it is user-friendly to copy, transfer, and playback on many platforms including Android and Windows. Besides, even if an MP4 file is corrupted, it is easy to fix your inaccessible videos using some video repair software.
Part 4. FAQs about M4V and MP4
Q: How to play M4V files?
A: Typically, M4V is for viewing on iPhones or iPads. A DRM protected M4V file can be opened on a computer or a device using iTunes which is authorized with the Apple ID that was used to purchase or rent the video.
To open an unencrypted M4V file, just double-click the video you wish to open. It's as simple as that. The file can be opened in VLC, QuickTime, MPlayer, Windows Media Player, and many other popular media players.
Q: Can you convert M4V to MP4?
A: Of course, you can convert M4V to MP4. If you want to convert an unprotected M4V video to MP4, you can directly change the extension name, they'll still be MP4 containers. And most media players are smart enough to detect the file.
But if you buy some movies from iTunes and then want to strip the DRM, you may need an M4V to MP4 converter. Also, you may use TuneFab M4V Converter which professionally handles M4V DRM removing issues. After the converting process, you may experience better compatibility with an MP4 file. You don't have to worry that your software won't recognize the .m4v extension and fail to play the content.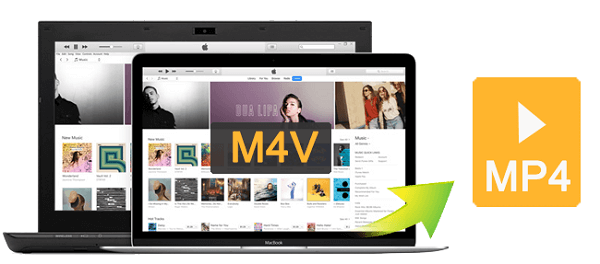 Conclusion
To conclude, the distinctive difference between M4V and MP4 is that M4V is DRM-protected while MP4 is not. They both are container formats, so if you change the .m4v extension to .mp4 or vice versa, they don't affect your playback quality. But if you want to bypass the limitation of M4V, you may need a DRM removal software. Hopefully, this article may help shed some light on the M4V vs MP4 debate. Feel free to share your opinions.
Was this information helpful?
TrustScore 4.8 | 80