"iTunes isn't playing videos or movies but is playing the music of them. I need help! I just purchased some music videos and they are not playing, only the sound is."
Have you ever met this situation before? You've downloaded the movie on the iTunes, but iTunes movie is not playing. No picture and no sound. Or you cannot play iTunes movie on some devices. Don't worry, we will show you some cases and offer some manipulable solutions to troubleshoot this issue in this post. Find the one that suits you.
CONTENTS
Case 1. iTunes Movies Not Playing With The Black Screen
You might have the experience of the black screen without picture and sound when you play the downloaded movies on iTunes. And it doesn't work when you keep clicking on the playing button. Not to worry, it's not too difficult to fix it with the following 4 ways.
No 1. Download the latest version of iTunes and QuickTime.
As for iTunes, you can click "Help" on the menu bar, and then, go to "Check for Updates". Download and install the new updates and restart your iTunes. As for QuickTime, download the latest version on the Apple.com or QuickTime website or just click to "Help" > "Update Existing Software".
No 2. Check out that the Internet connection is strong or not.
Sometimes some high resolutions movies need to be played under the fast Internet connection.
No 3. If it still doesn't work, you can try to re-authorize your computer.
Open your iTunes on the PC, and click on "Store" on the menu bar. Choose "Deauthorize this computer" and log out your iTunes account. And then, restart your PC and open your iTunes again. Log in your Apple ID account and re-authorize your computer. Next, click on "Check for Available Downloads" to check your downloaded movie in iTunes and try to play it again.
No 4. You can choose the "View - Show MiniPlayer" or press "Ctrl+Shift+1" to trigger the MiniPlayer mode.
Case 2. iTunes Not Playing HD Movies on Your PC
Sometimes you might meet the situation that a window is popped up and shown "This cannot be played in HD on this computer". Before solving this problem, you should update and install the latest iTunes. Moreover, you need to check if your PC meets all demand of HD section.
Step 1. Open your iTunes.
Step 2. Click on "iTunes" on the menu bar and go to "Edit" > "Preferences".
Step 3. Choose "Download" and change to "Download full-size HD videos" > "OK".
Step 4. Go and use TuneFab M4V Converter to get the whole movies converted and then transfer to other playable players to watch.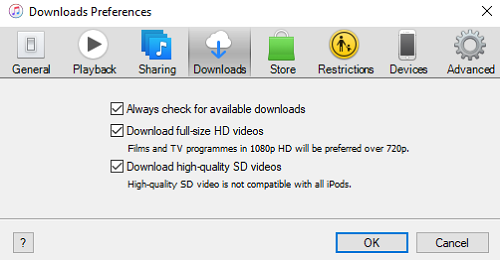 Case 3. iTunes Rental Movies Not Working
iTunes Store provides users with purchased and rental service. You can buy or rent movies from the iTunes store. However, sometimes you might find you can't play your rental movies in the iTunes.
Step 1. It is necessary to check the version of your iTunes. If it is out of date, then update it.
Step 2. If your iTunes Rental Movies are not playing under the situation of iTunes in the latest version, check out the expiry date of your rental movies.
iTunes provides 30 days for users to watch the rental movies. Besides, once you start watching, you have to finish watching it within 24hours (in the United States) or 48 hours (rest of the world).
Case 4. iTunes Movies Not Playing on Other Devices
You might want to play iTunes movies on the devices such as Android devices, Windows phones, etc. Because of the DRM protection of iTunes M4V movies, it is impossible to play iTunes Movies on other devices. Fortunately, here's a third-party program called TuneFab M4V Converter, which has the ability to free iTunes movies, TV shows, episodes from DRM protection. And you can watch iTunes movies without limitation.
TuneFab M4V Converter is able to convert DRM-ed iTunes M4V movies into DRM-free MP4 movies, which is accepted by almost all media players. You don't need to worry that it will destroy the picture quality because it's capable to output converted movies with 1080/720 HD visual high quality. Besides, you can also convert several movies at once with 30X faster-converting speed. Most importantly, there are just 4 simple steps to operate.
Step 1. Download the latest TuneFab M4V Converter
Download and install the latest TuneFab M4V Converter from the button above. When the downloading and installation is over, you can catch sight of the following interface.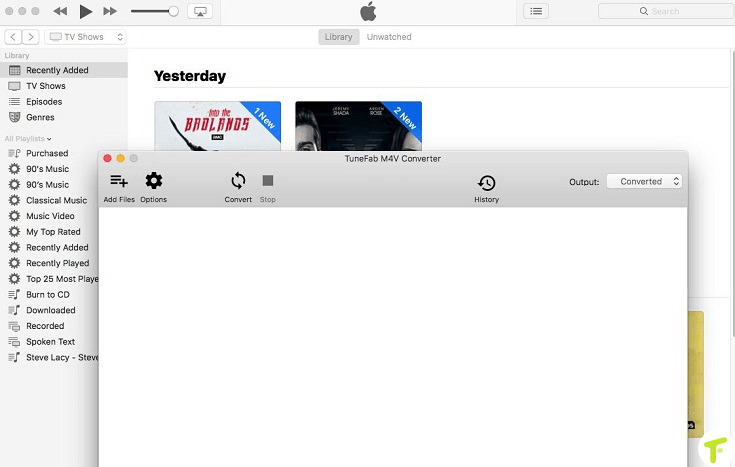 Step 2. Select Downloaded iTunes M4V Movies
You can click on the "Add Files" button to select iTunes movies you have downloaded before.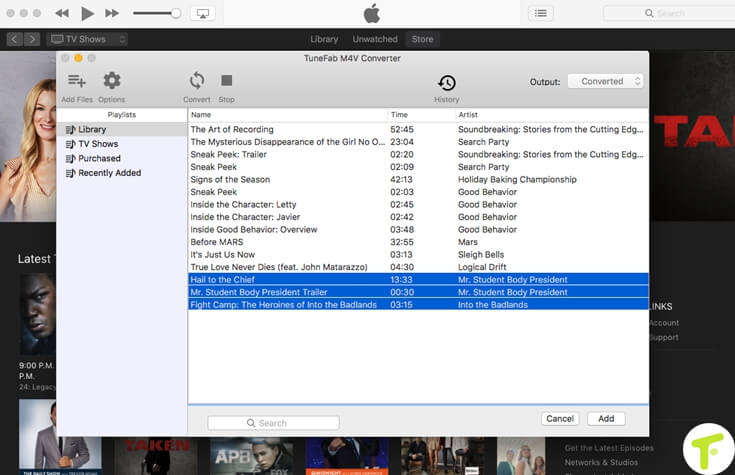 Step 3. Choose Subtitles and Audio Tracks For Converted Movies
Click to "Gear" button and you can select the audio tracks and subtitles as you wish.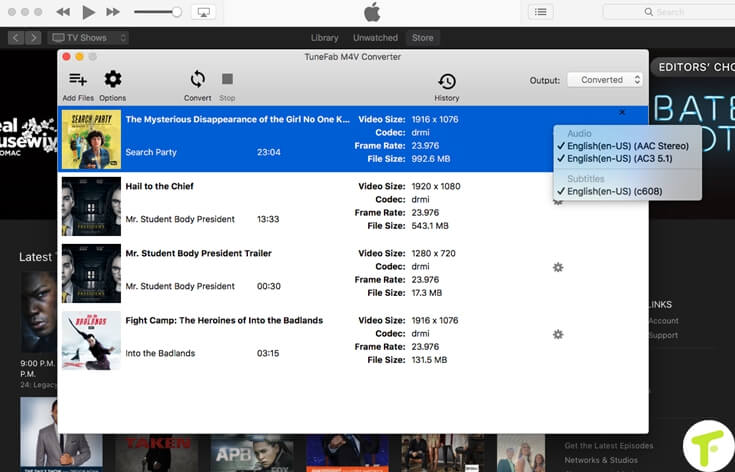 Step 4. Convert iTunes M4V Movies
This is the last step of the movie conversion. Click on the "Convert" button to start the conversion. After a few minutes, you can watch the iTunes movies freely and reassure that iTunes movie not playing will not happen again.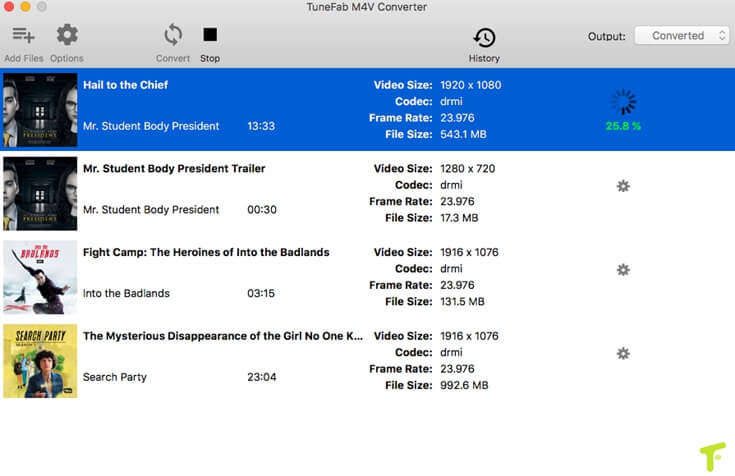 With these 4 cases stated above, you can watch whatever movies free from the not playing problem. If you still have the problem of watching iTunes Movies, please leave a comment or just send an E-mail to us.
Was this information helpful?
TrustScore 1.2 | 26