In order to be more competitive among the music streaming services like Spotify, Pandora, Amazon , Apple Inc. launched a new dashboard, Apple Music for Artists in the early of 2018. It's used for providing lots of data points to artists so that they can clearly know what their fans' listening and buying habits are. There is no doubt that it is a piece of good news for Apple Music artists. To appeal Apple Music subscribers at the first sight, artists may need to post an attractive profile picture. However, some artists may not know how to edit their Apple Music profiles, therefore, I'd like to show you the ultimate method.
CONTENTS
Part 1. Brief Introduction for 'Apple Music for Artists' section
As you may not understand what you can find in 'Apple Music for Artist' section, so before showing how to change Apple Music artist photo, let's make a brief introduction for you.
#1. Pay close attention to how your music is performing. You can have a quick view on your music's overall performance and get details of trends over time.
#2. Upload your Apple Music Artist profile picture. The artist image can let your fans understand your personality, so it's important to choose an appropriate picture.
#3. Know how listeners find out your music. To get more fans, it's important to learn which playlists are driving the most plays of your songs and get demographics of your top listeners.
#4. See where your listeners are from. Want to find out where your listeners are located? What you need to do is to click and zoom into countries and cities.
As you can get so much information in 'Apple Music for Artist' section, just get started on editing your Apple Music profile now.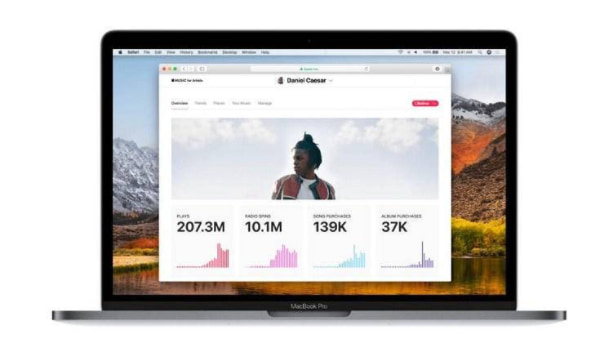 Part 2. How to Change Apple Music Artist Profile Picture
You can change Apple Music Artist profile picture either on the Music app on iOS devices, or on iTunes on Mac. Let's find out how to do that on iOS devices.
Step 1: First of all, open the Music app on your iOS devices. Then go to "For You" section and then click on the circular profile image icon on the upper right of the screen.
Step 2: Then navigate to the Manage icon. In the Artist Image section, you can upload a new image as you like. But please note that the image should be 2400 x 2400 and a .jpg or .png file.
Step 3: After that, you can crop and move the image to adjust how it will appear on your profile. When you are satisfied with the image effect, then select "Submit" icon to finish uploading.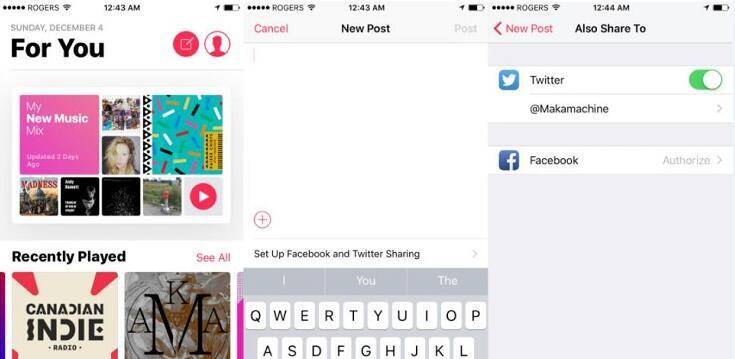 However, the image you uploaded won't be changed immediately because there is a manual approval process for new changes in your Apple Music artist profile. It will generally take a few days to approve your change. When you see "Submitted for Review", that means the process is underway. Just wait patiently. Therefore, I recommend you to upload the suitable image so that you don't need to frequently change your Apple Music Artist profile picture.
Part 3. How to Share Photos, Videos and Songs with Apple Music Connect
Except for editing apple music profile, it's necessary to upload your photos, videos and songs to Apple Music. Referring to that, you may need to use Apple Music Connect which is a powerful tool for uploading sharing photos, videos and songs with others on Apple Music. Once you successfully upload your contents, then you will find them on For You section and Artist pages.
How to upload the contents on iOS devices:
Step 1: Go Apple Music > "For You" section and then click on the compose icon on the upper right of the screen, which is near your profile image.
Step 2: Enter the text and insert the link, then connect to any Facebook and Twitter account.
Step 3: Click on the "+" icon on the bottom left of the compose window and then select "Upload Photo or Video" or "Upload Song" icon.
Step 4: Select the content that you wanted to post.
If you want to upload photos, videos and songs on Mac, then you need to do that on iTunes. Just go to Music > For You, then follow the steps as below.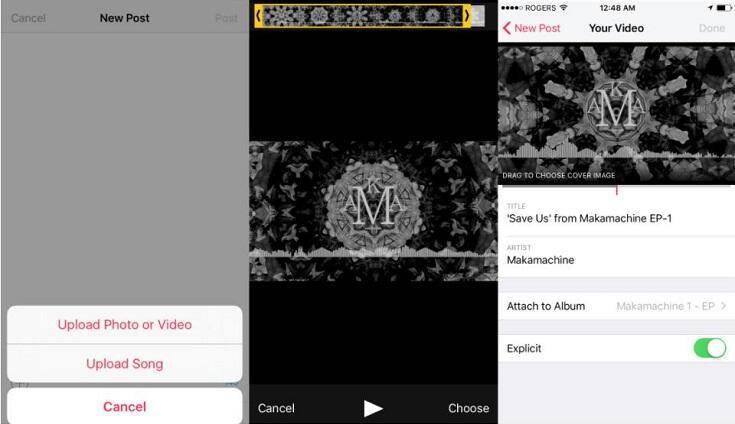 How to Delete the contents that you posted:
It's also important to understand how to delete the contents that you posted. Just click on the "..." icon on each Apple Music Connect and then select "Delete" icon. But please make sure that you have signed into the account associated with the artist.
In order to attract more listeners, you may need to change your apple music artist photo and upload more beautiful songs. If you have additional problems, then you are welcomed to tell us or contact Apple Support for help.
At last, I'd like to give a piece of advice to Apple Music subscribers, that is you had better convert Apple Music tracks to MP3 before canceling your subscription so that you can keep Apple Music permanently. That means TuneFab Apple Music Converter is an essential tool, which is designed for removing DRM from Apple Music and converting them to common audio formats.
Was this information helpful?
TrustScore 5 | 1