It's understood that Apple Music is all protected by DRM, created by Apple Inc. with the purpose of protecting Apple Music from copying and being privatization. In the meantime, Apple Music allows you to try it for three months. You may want to keep all your Apple Music before your Apple Music subscription invalid. How to keep your Apple Music valid? How can you rip your Apple Music? Here are two ways you can rip your Apple Music songs, come and get it first!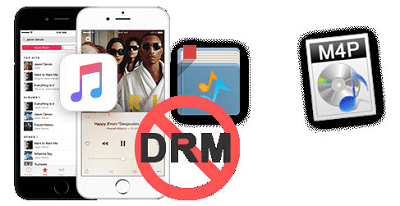 CONTENTS
Speak frankly, there are two skills you can rip Apple Music because we can break the DRM from the songs. The first is converting Apple Music into MP3 and the other is recording and saving as MP3. As for the precise details, I am going to tell you in the following two parts. Don't get distracted and read carefully.
Method 1. Keep Your Apple Music by converting into MP3
To break Apple Music from DRM, you can convert it into MP3. You may ask how you can break Apple Music from DRM. I am going to tell you that you can use a magic tool to realize it. It is TuneFab Apple Music Converter that helps you convert your Apple Music into MP3.
Point 1: Miscellaneous options of output format to opt
TuneFab Apple Music Converter allows you to convert Apple Music into MP3 with the objective of killing the protection of Apple Music. There are sundry conversion speeds you can choose, the maximum of which is 10X. You can just turn on the software and let the conversion process running and finish. Here is the step-by-step instruction you can obey.
Point 2: Superfast conversion of converting process
TuneFab Apple Music Converter knows your time is valuable and don't allow you waste your cherished time on converting your Apple Music, and thus it offers you the rapid conversion speed, reach up to 10X. Hence, you can choose your conversion speed and convert it to batches.
Step 1. Running the program
After downloading the program on your computer, run it and you can see the whole Music Library.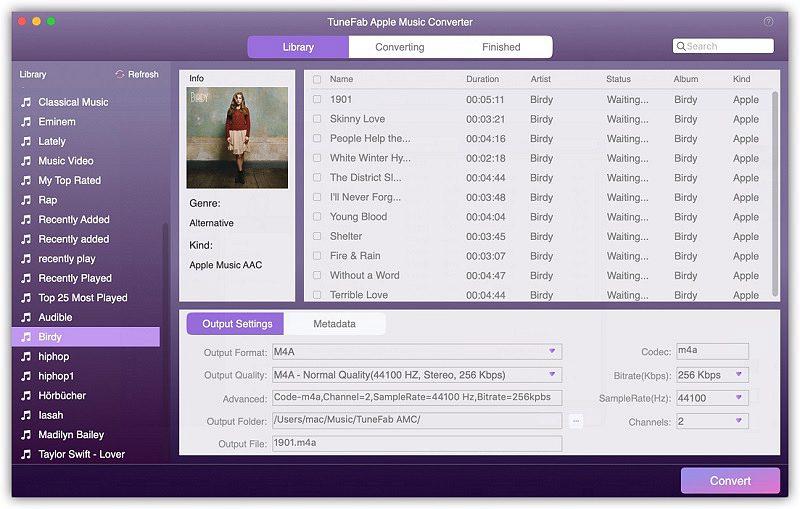 Step 2. Selecting your Music and select your music "Output Settings"
On the homepage of the program, you can select your music. After selecting your Apple Music songs, you can select the "Output Settings" which you love.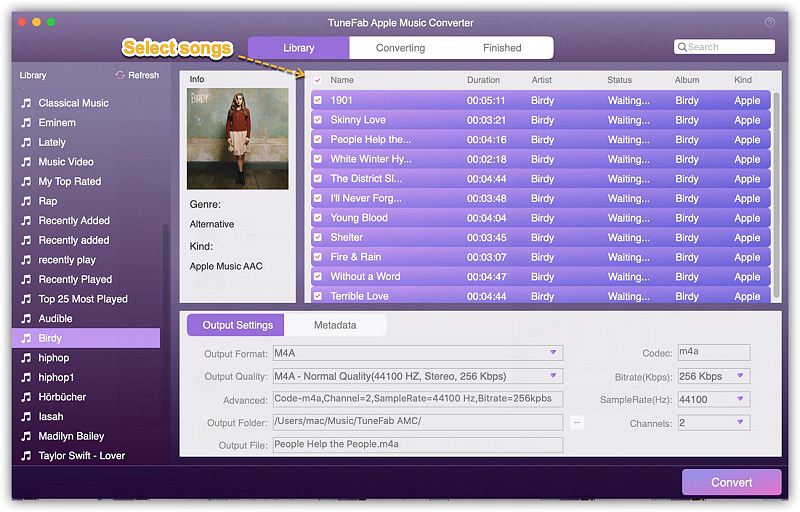 Step 3. Click the Convert button
After selecting your music output settings, you can click the "Convert" option to convert your Apple Music songs.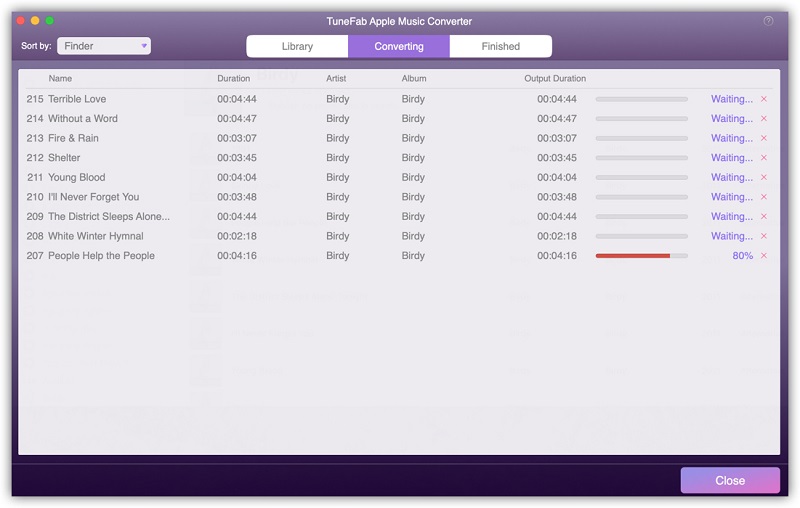 Read related: Effortless Way to Burn Apple Music to CD
However, there is also another way you can keep your Apple Music down which you can record it and keep it as a tool, that is TuneFab Screen Recorder.
Method 2. Keep Your Apple Music by recording and saving as MP3
TuneFab Screen Recorder is designed for keeping your Apple Music in recording way. You can turn on your iTunes along with your recorder. With this recorder, you can easy to keep Apple Music to your liking.
Step 1. Launch the software on your computer
When launching the software, you can click the Audio Recorder button to get ready for recording.

Step 2. Set your audio file format
When shifting to your audio recorder, you can click the "Settings" to set your record file formats and output folder.
Note: Please turn on your system audio and microphone.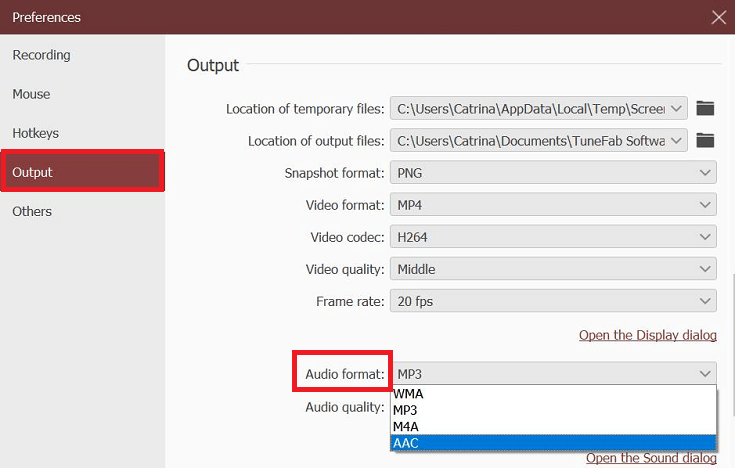 Step 3. Click on REC to record your music
When getting ready, you can click on REC button to get ready to record your music with easily.

Video Tutorial: Keep Your Apple Music by recording and saving as MP3
So far, you have learned about 2 ways to rip your Apple Music without any constraint. Owning these 2 edge tools you can easy to rip your Apple Music for convenience. You can free away from your limited period of your Apple Music subscription. Enjoy your unblocked Apple Music journey from here.
Was this information helpful?
TrustScore 1 | 4