As one of the most competitive streaming music services with a massive music library, Apple Music can only allow users to listen to music with an available subscription. Another potential factor that can affect your streaming experience is the network. Without a network connection, Apple Music is like a white elephant. Therefore, you are recommended to download songs beforehand on Apple Music.
And even if you have subscribed, you probably hope to download the entire apple music library quickly. In common, if you want to download all songs at once, you have to tap the cloud icon hundreds of times. It is clear that the tricky way will waste your time and exhaust your patience.
Well, there is a way to resolve your problems of downloading the Apple music library. Just keep reading, and this article will tell you how to download all songs on Apple Music at once.
CONTENTS
How to Download Apple Music Library
To make it straight, if you'd like to download all songs on Apple Music at once and keep them for good, what you can do is attempt some third-party music tools. Below is a step-by-step tutorial on how to download the apple music library by applying the most popular TuneFab Apple Music Converter.
Step 1. Download TuneFab Apple Music Converter
TuneFab Apple Music Converter is a tool for downloading all Apple Music tracks, albums, and playlists at once and saving them as DRM-free MP3, M4A, AAC, or other audio files. It can detect all songs from your Apple Music library and what you need to do is select the songs you want to download and click "Convert".
More Features to Explore:
1. It is easy to use for a simple interface.
2. It supports batch download.
3. It supports 10X speed on Windows, support 5X speed on Mac.
4. It owns 10 different output formats.
5. It can maintain Apple Music's original quality.
6. It can save ID3 tags and metadata information.
Step 2. Add Apple Music Tracks to Download Lists
Launch TuneFab Apple Music Converter, and select the "Music" playlist. All songs from that playlist will show up on the right panel. Click on the check box on top of all songs, then you will be able to select all tracks in the "Music" playlist. If you would like to select random songs, you can do it by choosing the songs one by one.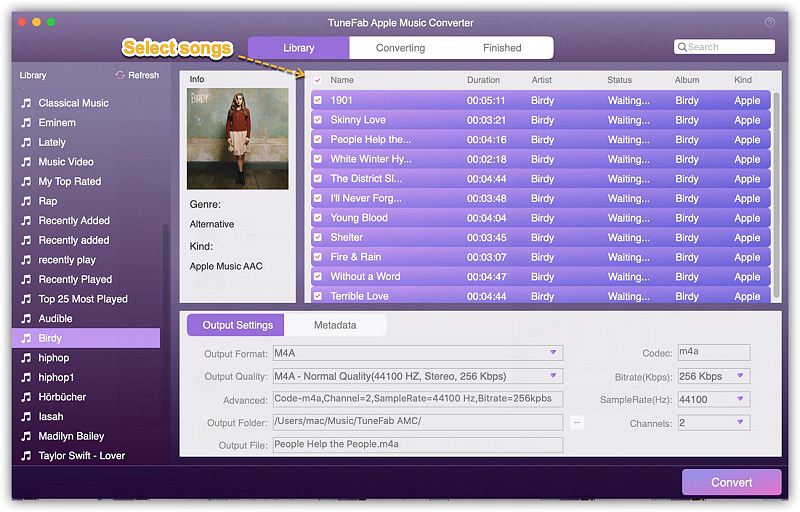 Step 3. Select MP3 as Output Format
Go to "Output Settings" to select output formats and output folders. You can select MP3, FLAC, or M4A as output format.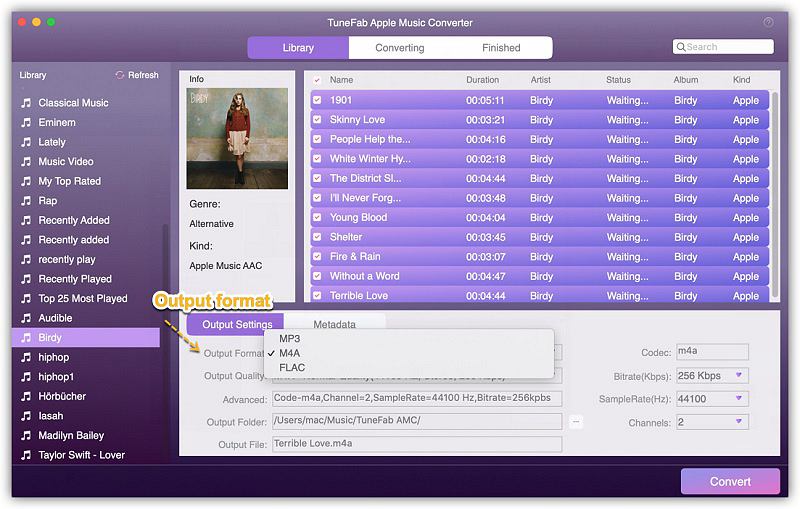 Step 4. Start Downloading All Music from Apple Music to PC
Click "Convert" to start saving all Apple Music songs to MP3 for offline listening. There's no download limit for this software, you can download as many songs as you like from Apple Music to PC.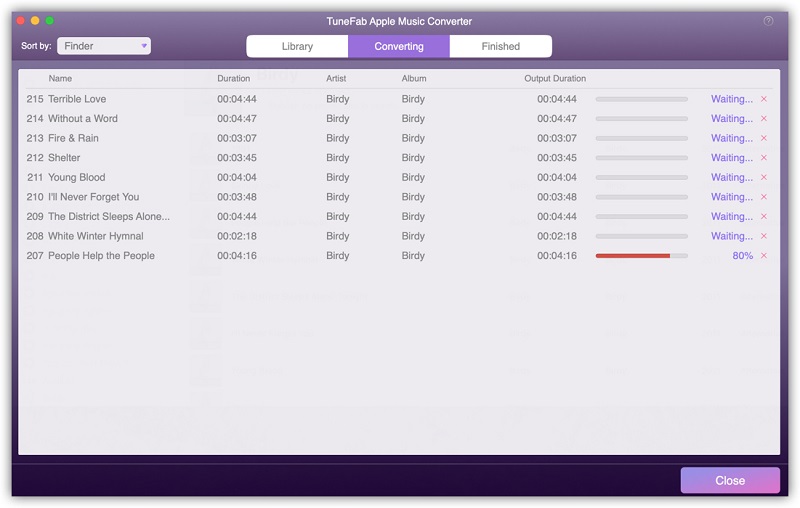 Step 5. Listen to Apple Music Offline on Whatever Device You Like
When the conversion is done, you can click on "View Output File" to find out the downloaded Apple Music tracks.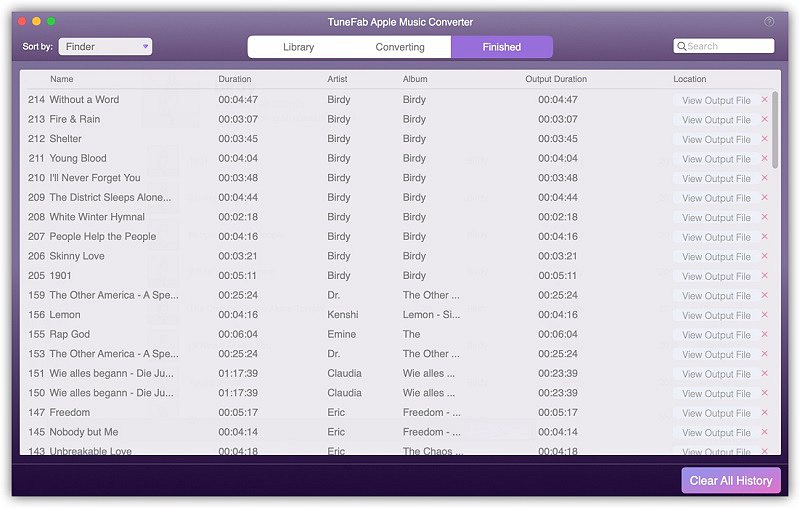 These songs can be played on whatever device you like, you can transfer them to iPod shuffle/classic/nano, play them in a car through a USB drive, or stream the music to Xbox One, PS4, Roku, etc.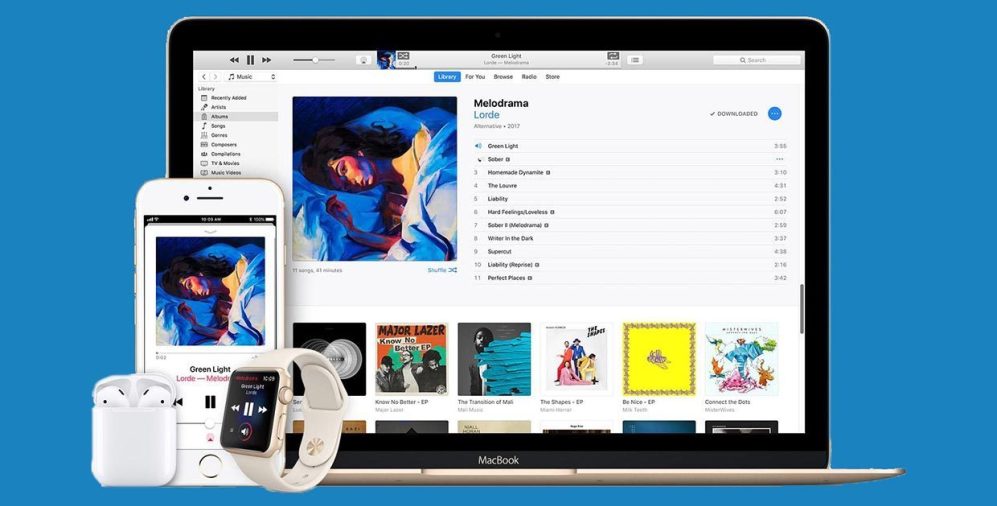 Benefits of Downloading All Songs on Apple Music
As you have downloaded all songs in MP3 format, you can keep or transfer them forever and listen to them on any devices you want without the subscription. You can also use downloaded songs individually. For example, you can make your favorite music as a ringtone for your smartphone. You can play songs to create a proper atmosphere when holding family parties. All these benefits come from the Apple Music downloader - TuneFab Apple Music Converter. With it, you can also experience the convenience of Apple Music which originally requires a premium plan.
Why Should You Choose Apple Music
Speaking of the benefits of downloading music from Apple Music, you may express that Apple Music is idle after songs are stored on a PC or Mac because you can transfer these songs to iTunes or other players. Actually, it is not exactly the way it works.
Apple Music is praised for its integration of local music. That is to say, with the help of TuneFab Apple Music Converter, your downloaded music can still be played through Apple Music. And you can edit the metadata of local music on Apple Music and your iPhone can sync the data.
Besides, Apple Music can recognize which music is local storage and analyze them to recommend some resemble styles of singers and songs to you. In such a context, you can download interesting recommendations by using TuneFab Apple Music Converter as well. This is a positive circle to enrich your music library. In addition, what the most important is you will be far away from the bother of overdue premium plans and unavailable songs.
Final Words
That is the way to download your entire music library and no more annoying subscriptions, limitations, or unavailability. Try TuneFab Apple Music Converter first, and you must feel pleasurable, for downloading music from Apple Music at once. After all, you don't have to purchase singles in MP3 format.
Was this information helpful?
TrustScore 2.8 | 12