If you have ever downloaded music from Spotify, you should discover that the downloaded music is in OGG Vorbis format, which, undoubtedly, is almost of the best quality among all the online music services. However, OGG format is inaccessible among many music player and devices. Moreover, Spotify has encrypted its songs with DRM protection, a technology used to protect digital contents from being replicated or transferred. Therefore, even users have subscribed to Spotify Premium plan, they fail to enjoy Spotify Music on any of their devices and media players but inside Spotify program only.
By comparison, unlike OGG format, WAV is a widely-used audio format which is available on most devices. Furthermore, WAV is DRM-free but with high sound quality. It would be a good idea to convert Spotify's OGG songs to WAV. Hence, here, an effective way to stream Spotify Music in WAV format is recommended to you.
CONTENTS
Part 1. Introduction of WAV
Developed by Microsoft, WAV is a popular sound format, which is compatible with most of the software and hardware. It conforms to the RIFF specification for audio files, in order to save the information resources from the platform. WAV is widely adopted by platform and its application program, and this format supports MSADPCM CCITT, A-LAW, and other compression algorithms, also support a variety of digital audio, sampling frequency, and channel.
Part 2. How to Convert Spotify Music to WAV
First of all, you need a Spotify music converter, and I think TuneFab Spotify Music Converter will be a wonderful choice for you to convert Spotify music to WAV. It can remove DRM from Spotify, which enables you to download any songs from Spotify even if you are a free Spotify user. What's more, you don't need to worry about that you would lose any information of Spotify music, because TuneFab Spotify Music Converter would save the title, artist, album, etc. for you.
More importantly, TuneFab Spotify Music Converter is very simple to use. You can conveniently import songs and albums from Spotify with one click.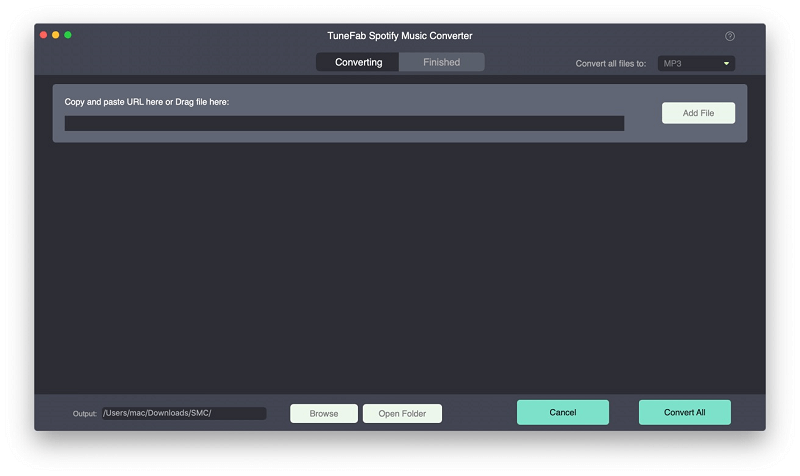 Now, let me show you how to convert Spotify music to WAV with TuneFab Spotify Music Converter.
Step 1. Download and Install TuneFab Spotify Music Converter
Firstly, click on the download button to install TuneFab Spotify Music Converter. You can try the free trial version for the first experience.
Step 2. Add Files to TuneFab Spotify Music Converter
Then, add Spotify music to the converter by clicking "Add Files".
#1. You can directly drag the song, album or artist from Spotify to the interface of TuneFab Spotify Music Converter
#2. Choose the music on the Spotify interface and copy the song link. Then go to TuneFab Spotify Music Converter interface, paste the link on the "Search" section and click "+".
Click on "Add" to configure to add Spotify Music to TuneFab Spotify Music Converter.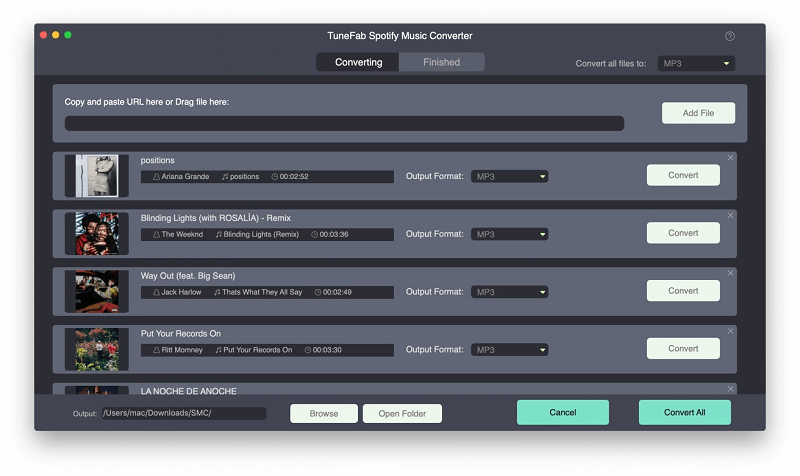 Step 3. Change Output Settings
After adding all the Spotify songs you want to convert, you can select the output format as WAV format and choose the output folder for saving the converted Spotify songs.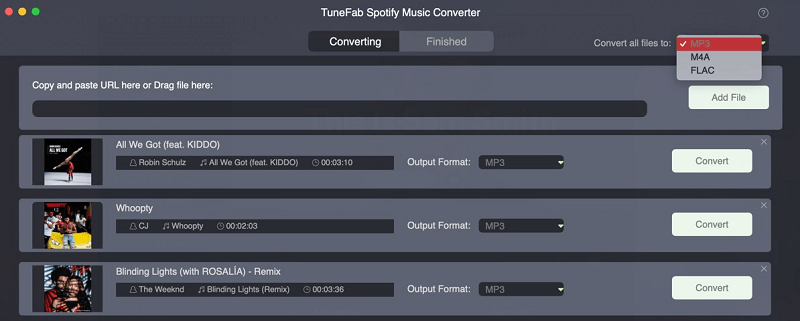 Step 4. Start to convert
At last, click on "Convert" button. Spotify Music Converter would start to unlock the DRM encryption added on Spotify songs automatically. Just wait for the conversion done within few minutes.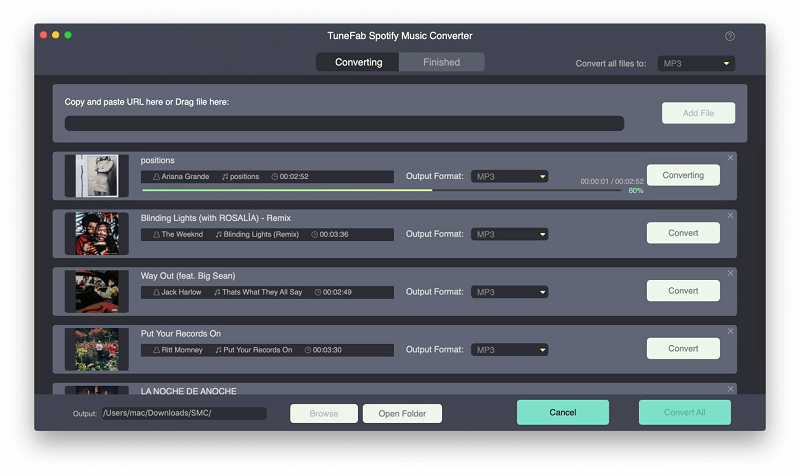 Wait for the completion of the conversion, and you have successfully convert Spotify Music songs to WAV format. Now, you are able to enjoy these converted Spotify songs without any restrictions. Try to play the songs on your car, iPod or your smartphone. Isn't it enjoyable? TuneFab Spotify Music Converter will satisfy your need for getting Spotify Music with both high efficiency and wonderful quality. If you want to use Spotify Music freely, TuneFab Spotify Music Converter indeed helps.
Part 3. [TIPS] WAV vs. OGG
Both WAV and OGG refers to audio formats. This part mainly focuses on the files size and compatibility of these 2 formats.
File Size and Compatibility
OGG uses lossy compression, however, WAV is uncompressed. Therefore, OGG would be in a much smaller file size than WAV format. For OGG, the files size is only 231kB, but it is 1228.8kB of WAV files, which is almost 5 times larger than OFF audio file. So if you want to save storage space, OGG would be a better choice. Besides, Comparing to WAV, OGG is less common and is supported on fewer devices or media players than WAV does.
As a result, both WAV and OGG formats have their advantages as well as disadvantages. You'd better select the one according to your needs. If there are any questions or suggestions to this post or our website, please leave your comment below. Thank you!
Was this information helpful?
TrustScore 5 | 3