Today, many of us are keen to enjoy Spotify music during exercise. And to do that, we mostly take our cellphone along with us for playing Spotify songs. However, the smartphone is bulky and fragile which is hard to carry, so people start looking for a method that will allow them to play Spotify music while exercising without using a smartphone. Mighty, a mini portable Spotify music player, is therefore favored by the those who want to listen to Spotify with a lightweight and durable device. This article will guide you how to listen to Spotify tracks on the Mighty player and give you tips to play Spotify offline on any device.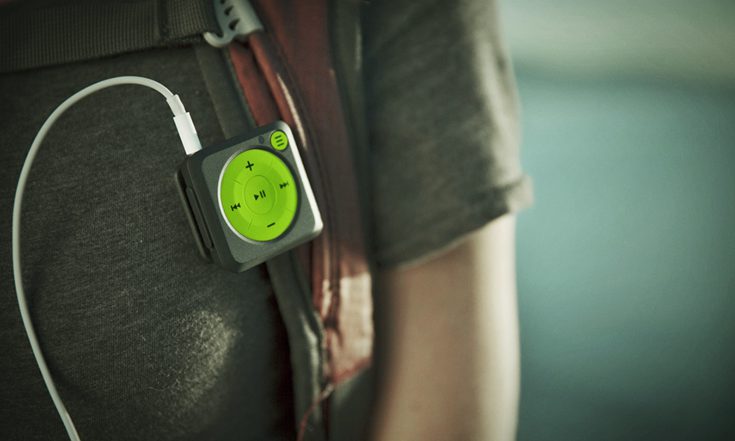 CONTENTS
Part 1. Spotify Mighty - Play Spotify Music Everywhere without Smartphone
Mighty is a mini portable audio player which was launched by Mighty Audio, an American company that is Spotify's first official partner in the offline streaming music space. It's the first and only music player which allows Spotify music streaming without connecting your phone. With Mighty, you are able to take your streaming Spotify music on-the-go without the smartphone. What a wonderful Spotify music player!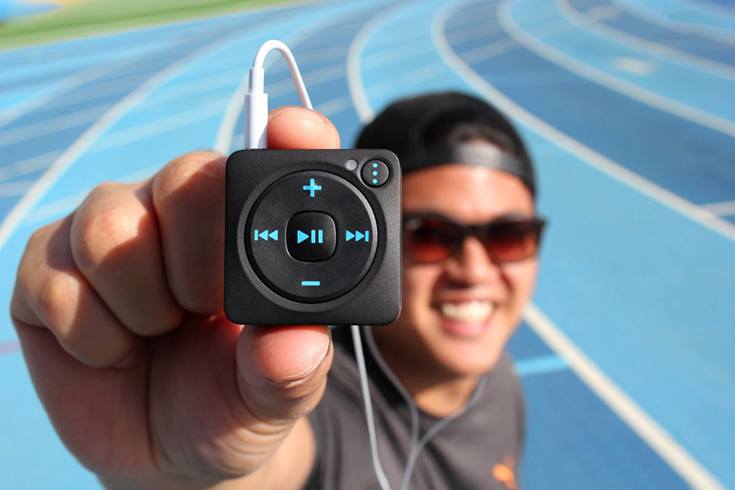 Why You Need Spotify Mighty Player (Advanced Features)
1. Offline Storing
Mighty supports storing offline Spotify songs for 48 hours and it has a large capacity for storing 1000+ songs.
2. Stay Fresh Feature
It refreshes your synced Spotify playlists automatically through the new Stay Fresh Feature. (Hitting "Refresh" button also refreshes the Discover Weekly playlist, which updates on Spotify every Monday).
3. Shuffle Mode & Multiple Playlists
Mighty provides a list of multiple playlists and it allows you to shuffle and sync playlist flexibly.
4. Connectivity
Spotify Mighty is Bluetooth & Wi-Fi enabled and supports Bluetooth headsets & speakers and wired (3.5mm headset jack).
5. Control Functions
There are some simple controls on the interface of Mighty like play, pause, next, previous, volume up or down. To start playing the synced Spotify playlists on Mighty player, you just need to simply press the "play" button until the green LED light comes; to turn off Mighty's playing, you do it the same way by pressing the "play" button until the light turns orange; to cycle through your Spotify playlists, you can press the "three dots" on the top right of the Mighty.
6. Requirement
Spotify Premium/ Spotify Paid version is required.
7. Compatible Devices
It is compatible with both iPhone (iOS 9.3.5 and above) and Android (Android 5.0 - Lollipop and above).
8. Power Management
As a streaming Spotify music player, Mighty supports at least five hours of continuous playback of Spotify music. You can charge it with the 3.5mm audio jack-to-USB connector. There are three audio quality levels for you to set including "normal", "high" or "extreme" when you download Spotify music to Mighty.
9. Drop Proof & Water Resistance
While using Mighty, you don't need to worry about any breakdown resulting from dropping or water encountering. Because Mighty is drop proof and water resistant.
Part 2. How to Sync Spotify to Spotify Mighty Player
Now, with a variety of advanced features and functions, Mighty is indeed a colorful and powerful Spotify music player which allows you to play Spotify music offline without connecting your phone. It is worth mentioning that Mighty costs $85.99. Also, to use Mighty, you'll need Spotify's Paid Premium service, which costs $9.99 per month. Now follow the instruction below and learn how to play Spotify on Mighty player step by step.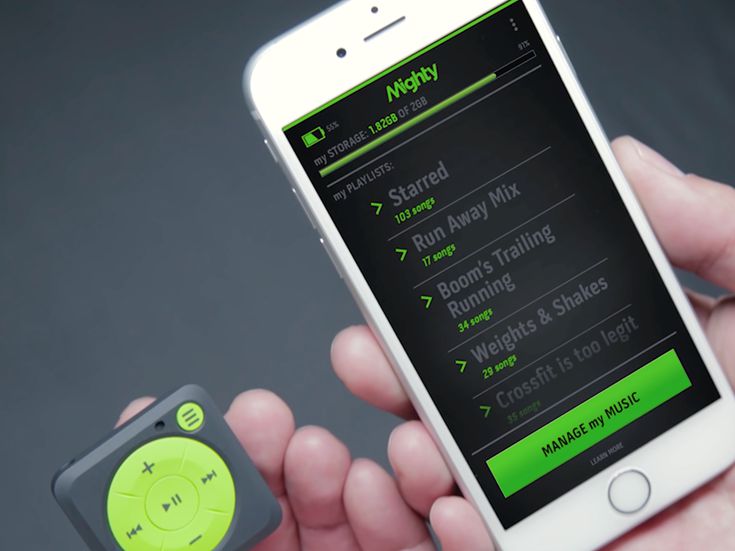 Spotify Playlists to Mighty Tutorial:
1. Make sure you've got the Mighty device at hand. If not, you can purchase it by clicking on this link;
2. Download and install the Mighty mobile app. (iOS Version & Android Version);
3. Create or log in to a Spotify Premium Account during the Setup process in the Mighty mobile app. Click here if you don't have Spotify Premium. You need to open the Mighty mobile app first. Then tap Connections in the bottom left and Spotify on the top right. Now, please log in to Spotify in the Mighty app.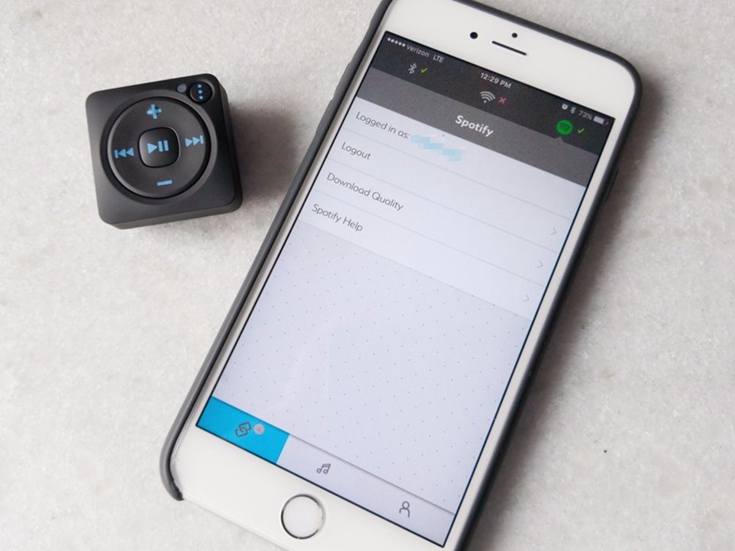 4. Connect your Mighty device to your Mighty mobile app by tapping "Connections" on your Mighty app. You can connect them through Bluetooth or Wifi.
5. Sync your Spotify playlists to the Mighty device. You need to open the Mighty app first and tap "Music" at the bottom. Then click "Browse" and you can select the Spotify playlists which you want to send to the Mighty player by tapping "+" button. After selecting, hit on "Sync" to send the selected Spotify playlists to the Mighty player.
6. Wait for a while when downloading Spotify playlists to Mighty. When the download is complete, you are free to use the Mighty player to take your Spotify music on-the-go everywhere without a phone. To enjoy the Spotify music more clearly, you can even pair your Bluetooth headphones with the Mighty!
Part 3. Tips on Permanently Saving and Playing Spotify Offline
Now, I believe you've already known how to play Spotify music on the Mighty player. However, you may not be willing to pay $85.99 to get Mighty or even cost $9.99/mon for Spotify Premium service.
In addition, there are some other limitations when using Mighty to play Spotify music. For instance, you'll also need to realize that Mighty only works entirely on your saved Spotify playlists. You won't be able to stream Spotify music on demand to the Mighty player. What's worse, Mighty only stores the downloaded Spotify playlists for 30 days. After that, you need to download these Spotify music playlists to the Mighty player again.
Is there any way to help you simultaneously save Spotify tracks permanently and play them offline on any other device rather than Spotify-compatible ones? TuneFab Spotify Music Converter is the best solution.
TuneFab Spotify Music Converter is a professional and powerful tool which allows you to save and listen to Spotify on MP3 player or any other devices by converting Spotify music to DRM-free MP3 or other common audio formats. You don't need a compatible Spotify music player like Mighty to play Spotify tracks for just 30-days playlists storing. TuneFab Spotify Music Converter supports permanent savings and offline listening of Spotify music.
With TuneFab Spotify Music Converter, you can:
* Convert Spotify tracks to plain audio formats with 100% original quality;
* Remove DRM protection efficiently;
* Edit and save ID3 & Metadata;
* Customize audio parameters like bit rate, sample rate;
Now, follow the steps below to convert Spotify music and play them on both Spotify-compatible and Spotify-incompatible devices.
Step 1. Launch TuneFab Spotify Music Converter
Download and install the compatible version of TuneFab Spotify Music Converter by clicking on the above button. Then run it on your PC.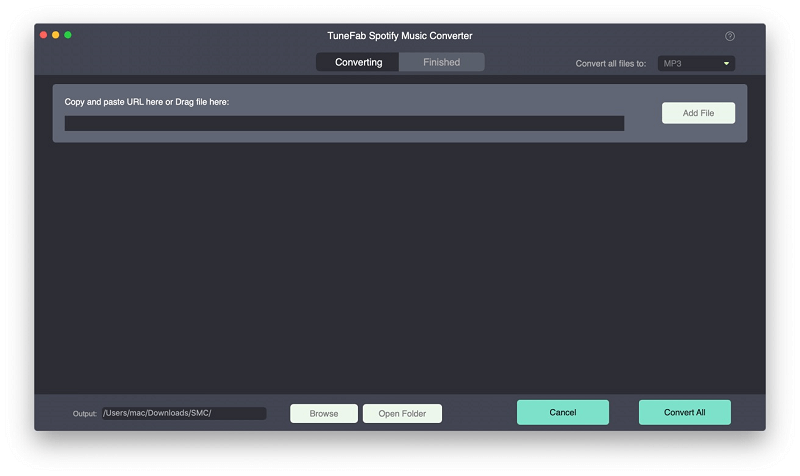 Step 2. Add Spotify Tracks
By hitting on "Add Files", you're free to add songs, playlists or albums from Spotify by dragging the songs or paste the link. Then get your music ready for converted.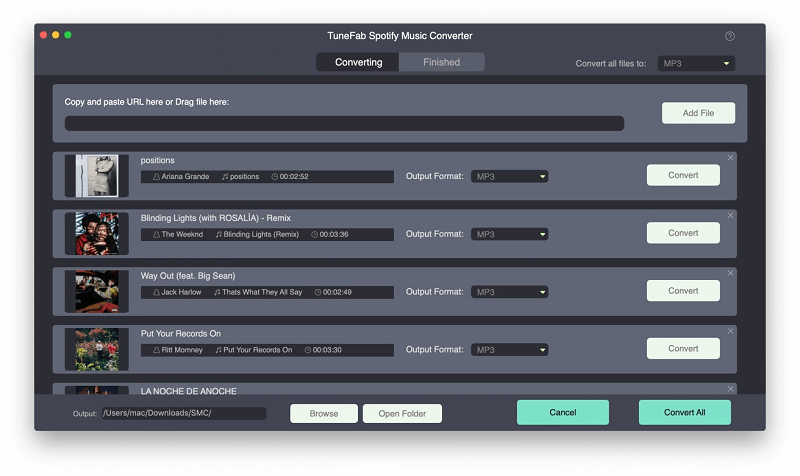 Step 3. Change Output Settings
Go to "Options" > "Advanced", you are able to select the output format like MP3, M4A, WAV, FLAC. Also, sample rate & bitrate can also be specified to improve the output quality. By clicking on "Options" > "General", you'll specify the output folder to save the converted songs.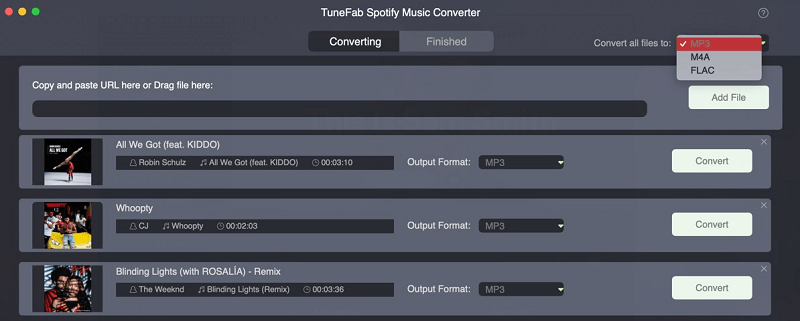 Step 4. Start Conversion
After completing all the settings, press on "Convert" to get the files of the converted songs permanently so that you can play them offline on any device freely as you want.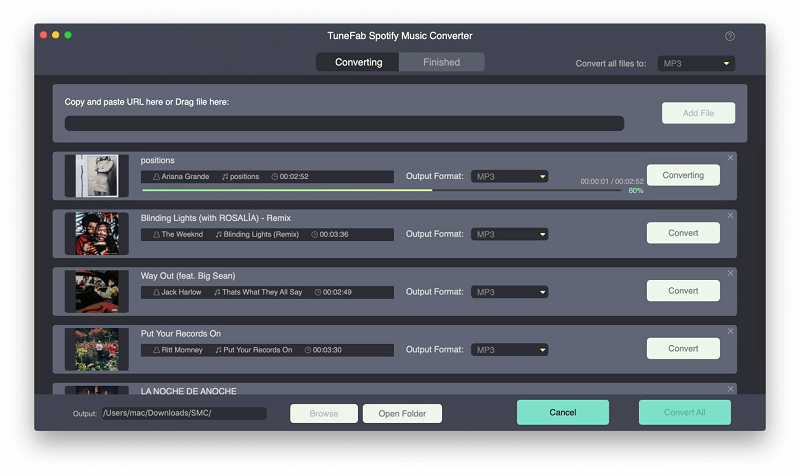 Mighty - Spotify music player is indeed the first and only device to take Spotify streaming music on-the-go without a phone. You've also understood how to play Spotify on it. However, there are still some limitations while using Mighty - $85.99 paying for the Mighty device, $9.99/mon costs for Spotify Premium, only Spotify playlists syncing, and 30-days storing. Thus, give TuneFab Spotify Music Converter a try! It can really help you save Spotify songs and listen to Spotify offline on any device everywhere. Anyway, enjoy your Spotify freely!
Was this information helpful?
TrustScore 5 | 49