Huawei released its latest Android mobile flagship named Huawei Mate 10/10 Pro recently. Huawei Mate 10 and Huawei Mate 10 Pro are similar in many ways. For example, both of them have the edge-to- edge screen design that can bring you with great visual experience when watching videos on its FullView display. Also, the 4,000mAh battery and the 64GB internal storage of Huawei Mate 10/10 Pro enables you to store numerous videos and music files as well as enjoy them for a long time.
As to supported media formats, the two phones support MP3, MP4, 4GP, OGG, AMR, AAC, FLAC, WAV and MIDI audio formats as well as 3GP, MP4, WMV and ASF video formats. However, the smartphone doesn't support iTunes M4V videos which are embedded with DRM for protection. If you happen to have lots of iTunes movies and TV shows and want to transfer those iTunes videos to Huawei Mate 10/10 Pro for watching, you will definitely encounter a incompatible issue. Don't be sad, this problem will be eliminated soon with the help of TuneFab M4V Converter.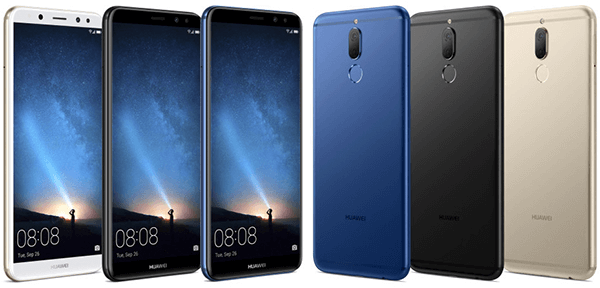 CONTENTS
Part 1. Best Solutions to Convert iTunes M4V Videos to Huawei Mate 10/10 Pro
To make iTunes M4V videos compatible with Huawei Mate 10/10 Pro, you need to remove DRM first, and then convert M4V to MP4 that can be playable on the phone. I do believe TuneFab M4V Converter can hold this work because it has built-in innovative DRM decryption technology to remove DRM without damage to the video quality. For instance, it outputs 1080p HD MP4 videos and keeps all subtitles as well as audio tracks. It is the most powerful and professional M4V converter that is worth your time.
Step 1. Import iTunes M4V Videos
If you want this program to detect all your iTunes videos, you'd better download all of them first. Then run the converter and click "Add Files" to import the videos that you want to transfer to Huawei Mate 10/10 Pro.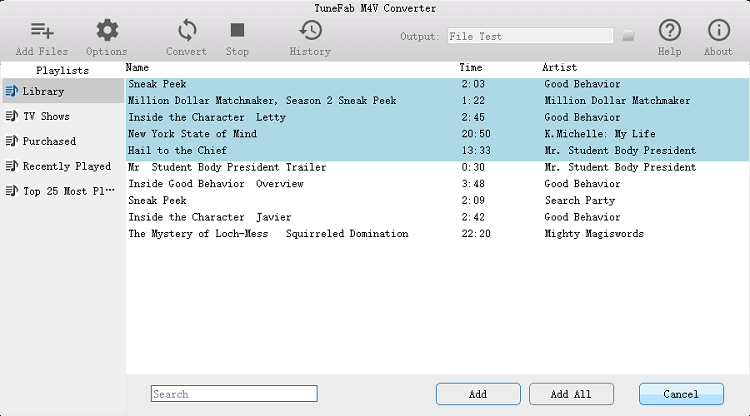 Step 2. Save Specific Subtitle and Audio Track
According to the introduction of TuneFab M4V Converter, it can save all subtitles and audio tracks by default. But you can remove some of them and select specific one by clicking the gear button.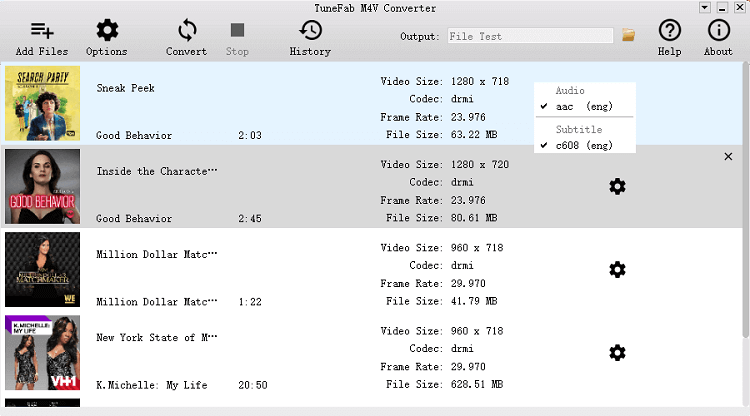 Step 3. Change Output Folder
All media files have designated folder to place. iTunes videos are out of exception. You can select a folder to save the converted videos by getting access to the function "Options" of TuneFab M4V Converter.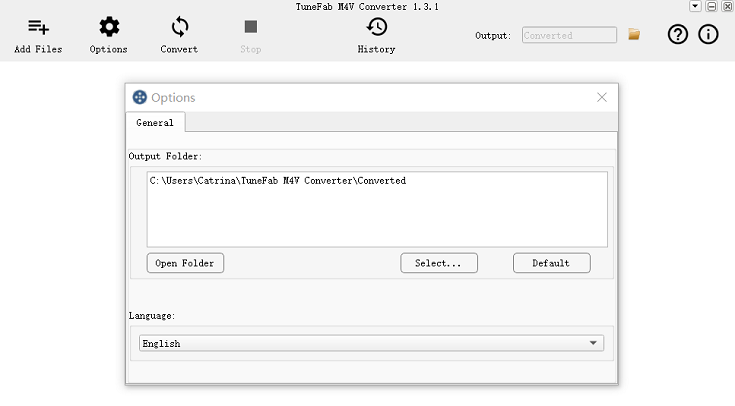 Step 4. Convert M4V to MP4
Click button"Convert" and the software will start to convert iTunes M4V videos to MP4. Just sit and wait, the MP4 videos will come to you quickly.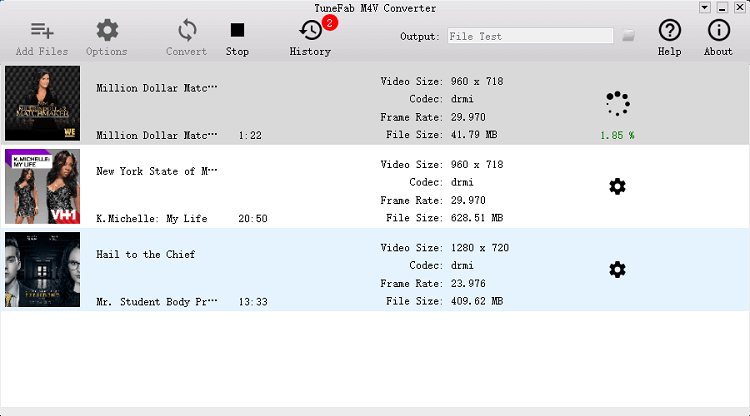 Step 5. Transfer iTunes Videos to Huawei Mate 10/10 Pro
Connect Huawei Mate 10/10 Pro to your computer with USB cable, then open the folder that you've designated to save the converted videos. Select the videos and drag to your Huawei Mate 10/10 Pro.
With these iTunes videos on the Huawei Mate 10/10 Pro, you will feel not boring when going outside with week Internet connection. Also, you can sync Apple Music to Huawei Mate 10 for listening by using another DRM removal tool - TuneFab Apple Music Converter.
Part 2. Extras - Difference Between Huawei Mate 10 and Huawei Mate 10 Pro
Some features and functions of Huawei Mate 10 and Huawei Mate 10 Pro are same such as touchscreen, battery capacity, processor, RAM, camera, software, sensor. The glass back and metal frame also give Huawei Mate 10 a design-edge over pricier devices like the Google Pixel 2 and Pixel 2 XL, while the price undercuts all the main competition, apart from the OnePlus 5. But they also have points in different. I've make a list to help you figure out if you still hesitate to choose one of them.
1. Dimensions
The dimensions of Huawei Mate 10 is 150.50 x 77.80 x 8.20 (mm) while Huawei Mate 10 Pro is 154.20 x 74.50 x 7.90 (mm).
2. Weight
Huawei Mate 10 weights 186g and another is 178g.
3. Colour
Huawei Mate 10 Pro only has titanium but Huawei Mate 10 has black, champagne gold, mocha brown to choose.
4. Screen Size
6 inch of Huawei Mate 10 Pro is a little bigger than 5.9 inch of Huawei Mate 10.
5. Resolution
Huawei Mate 10 Pro and Huawei Mate 10 have resolution of 1080x2160 pixels and 1440x2560 pixels respectively.
6. Expandable Storage
Huawei Mate 10 has SD card slot which allows you to expand external storage up to 256GB. However, Huawei Mate 10 Pro is not available to enlarge storage.
7. Headphones
Huawei Mate 10 has 3.5mm headphone but Huawei Mate 10 Pro doesn't have.
After the comparison, I think you have your own choice. For me, I prefer to the Huawei Mate 10 because I have many iTunes videos and songs that need more storage to save.
Was this information helpful?
TrustScore 5 | 49