"On my way to work, a beautiful song was playing in a shopping mall. I really like it and want to hear again and again, but unfortunately, I know nothing about the information of the song. Is there a mobile app that can identify the song automatically?"
Have you ever heard a sound song that touched you but you didn't know the name or artist of the song? Well, I believe that most of you have had similar experience. Here comes a piece of good news, Shazam is such a mobile app that can identify music and TV around you. There is no doubt that it is the best way to discover, explore and share the music and TV you like. What's more, you can also add Shazam songs to Apple Music for listening, but before that, you need to connect Shazam with Apple Music.
CONTENTS
Part 1. How Does Shazam Work
Most of you may be curious about how Shazam work, here comes the answer.
When you listen to a nice song and want to know more about the information of the music, then open the app and click Shazam button, a digital fingerprint of the audio will be created. You will get the information including name, artist, lyric and so on. This wonderful application is developed by Shazam Entertainment Ltd, but in December 2017, Apple Inc. bought Shazam. Now, Shazam is available in the Apple and Android stores. Then how to add Shazam music to Apple Music?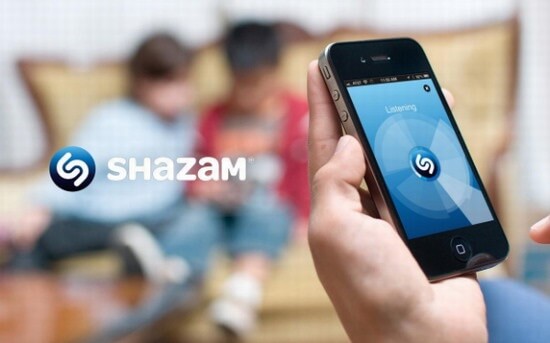 Part 2. How to Connect Shazam with Apple Music
As Apple Inc. has bought Shazam, so for Apple users, here is a good news for you, Apple users can automatically create an Apple Music playlist with songs you identified with Shazam. To do that, you need to connect Shazam with Apple Music first.
Step 1. First make sure you have installed both Shazam and Apple Music app on your device.
Step 2. Then open the Shazam app and click on "My Shazam" button on the bottom of the screen.
Step 3. Next tap the gear icon to enter into the settings menu. Just select "Connect to Apple Music" option
Step 4. Finally, you will see a pop-up window, just click "OK" button to allow Shazam access Apple Music, your music and video activity, and your media library.
Now you have completed connecting Shazam with Apple Music, then you can get started to add Shazam songs to Apple Music.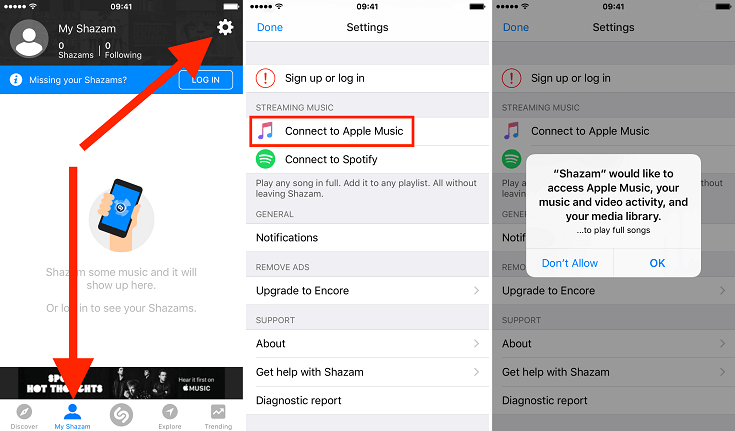 Part 3. How to Add Shazam Songs to Apple Music
It's very easy to add Shazam songs to Apple Music after connecting, just follow the instruction as below.
Step 1. Open "Settings" on your device's Home screen and scroll down to the last column in settings.
Step 2. Then you will see all third-party apps installed on your device in alphabetical order, you can find Shazam by skipping to "S". Click on "Shazam" icon.
Step 3. At last, activate the toggle that reads "Media & Apple Music" if you find it's disabled.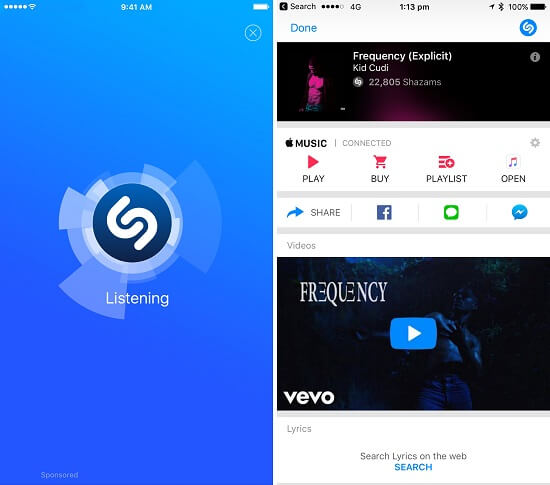 Right now, you can open your Shazam on your iPhone, iPad or even Apple Watch to make it recognize a track. Th song will be automatically added to "My Shazam Tracks" playlist of Apple Music. But attention that all the Shazamed records will only be stored in this special Apple Music playlist as a bookmark, so if you really love it, then you can hit the "+" button to add this track to your service.
Part 4. How to Play Shazam Songs Offline
Apple Music is really a wonderful streaming music service which has a large music library of 45 million songs. However, Apple Music is protected with DRM which means you can't play them on non-Apple devices offline. So after Shazam songs are added to Apple Music, how to play Shazam songs on the third-party devices offline? Well, at this time, you need a reliable DRM removal tool like TuneFab Apple Music Converter. Here are some major features of it.
A. Convert Apple Music to Multiple Formats including MP3, AC3, M4R, FLAC, MKA, AU, AC3 and more.
B. Keep all Apple Music songs playable after canceling subscription
C. Keep primary chapter information and ID3 tags in output files
D. Convert multiple songs, playlists, albums and audiobooks in one click
E. Convert in 10X conversion speed without any damage to the original music file
F. Customize audio parameters and edit ID3 tags manually.
As you see, TuneFab Apple Music is a good helper for removing DRM from Apple Music, to download it, you only need to click the download button below.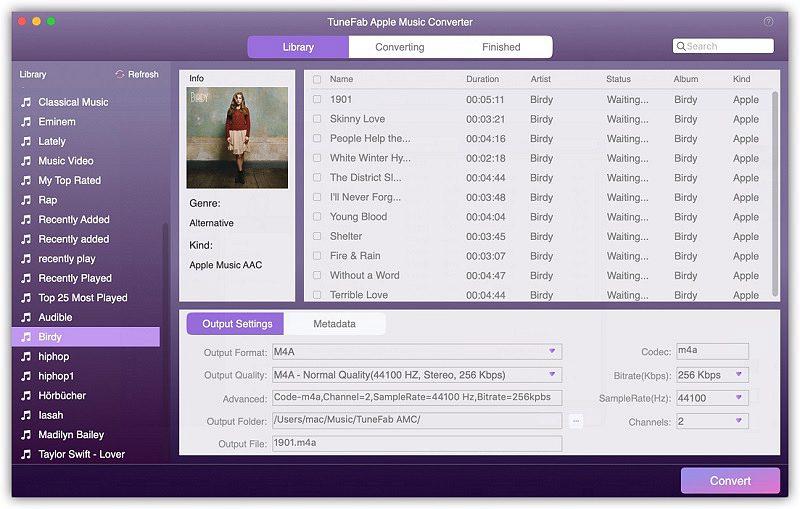 Now, with the help of Shazam, you won't get upset about getting none of information of the track you heard outside, what's more, the track will be added to Apple Music automatically. It sounds like a magic, but it really works. Why not have a try now? But for those who want to play Apple Music on non-Apple devices offline, then you may also need to download TuneFab Apple Music Converter.
Was this information helpful?
TrustScore 3 | 3