I downloaded three episodes of family guy on iTunes yesterday and I wanted to watch some today. But iTunes said, "the TV shows "The man with Two Brains" could not be used because the original file could not be found. Would you like to locate it?" I don't know where are iTunes TV shows stored. How can I locate the episodes? PLEASE HELP!!
Users are always confused where the downloaded iTunes TV shows exactly locate. If the TV shows and movies that you downloaded don't show up on iTunes, how can you locate them on the local hard drive? From this guide, you can learn how to find iTunes TV shows local folder quickly and how to manage those TV shows for individual demands.
CONTENTS
Part 1. Where Are iTunes TV Shows Stored
Usually, iTunes uses iTunes library files and your iTunes Media folder to organize and store your media. So we are going to find the iTunes media folder in order to organize TV shows on different devices.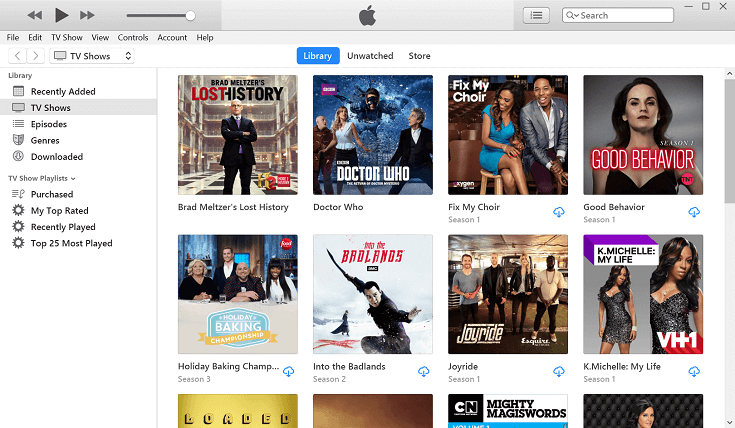 1. Find Downloaded iTunes TV Shows on Windows
Make sure that you have installed iTunes 12.2 or later on your Windows 7 or later, and then open "C:\Users\username\My Music\iTunes\", basically all your downloaded music, movies, and TV shows can be accessed by this track. If this not works for you, then go to "iTunes > Edit > Preferences > Advanced". Or click on the right, choose "Show in Windows Explorer" so that you can open the file directly.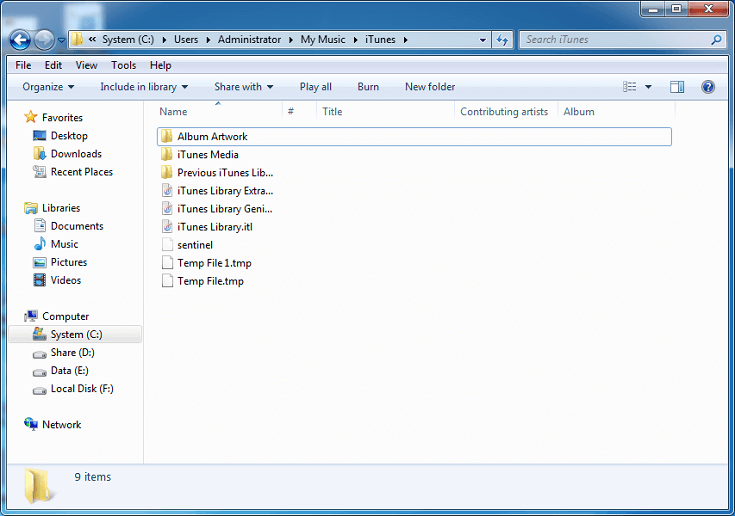 2. Locate Downloaded iTunes TV Shows on Mac
Open your Finder, then select "Go > Home > Music > iTunes" from the menu bar at the top of your computer screen.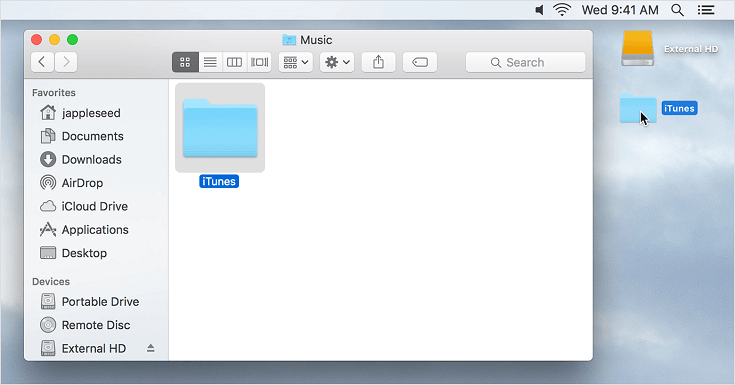 3. Locate Downloaded iTunes TV Shows on iPhone & iPad
Just move to "Settings > General > Storage & iCloud Usage > Manage Storage", and then scroll to the TV app, then tap it. Movie, show, or episode that you want to manage can be noted here.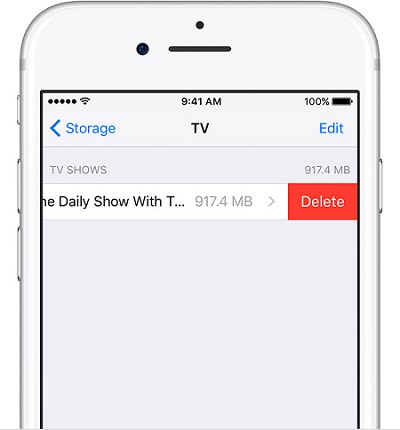 Note: If you see an item in iTunes and you want to locate the file, just select the file in your iTunes library. Click Edit or three dot icon, then you will see an interface with the find TV Show Info. Click "File" tab, "location" is the address or path where your file is located.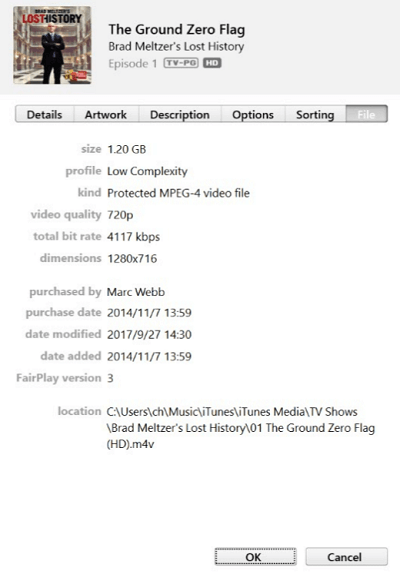 Part 2. How to Change iTunes TV Shows Location on Windows and Mac
Sometimes we download so many videos and songs from iTunes that default storage space of C drive which causes to slow down your computer's operation. Therefore, we have to change storage location for preserving more videos including TV shows, movies, music videos, etc.
For Windows:
Open your iTunes > Edit > Preferences > Advanced, you'll see iTunes Media folder location, click the Change button and enter a new location to change your files location.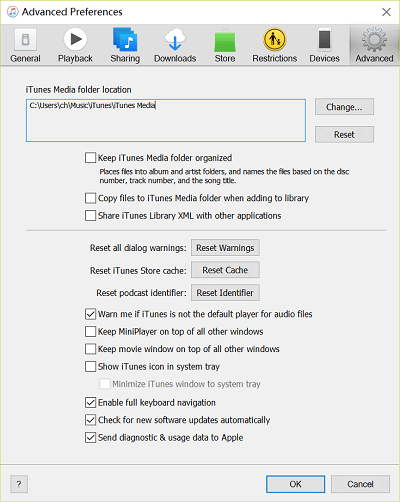 For Mac:
Launch your iTunes. From the menu bar at the top of your computer screen, choose "iTunes > Preferences > Advanced", then you will see an option "iTunes Media folder location" which would allow you to change the folder for storing iTunes media files. Click on "Change" button to set the location as you wish.
Besides, you can select "Keep iTunes Media folder organized" to put your files into folders based on artist and album and to name your files based on the disc number, track number, and song title. Choose "Copy files to iTunes Media folder when adding to library" to store all of your media files in the iTunes Media folder.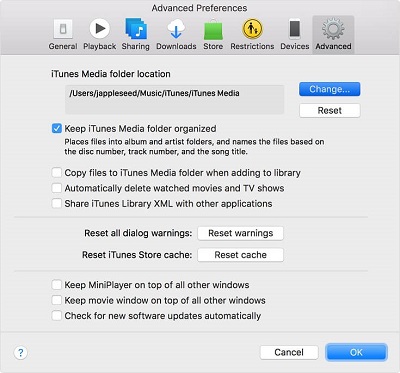 Note: You may need to consolidate your files because existing files won't be moved even if you've changed the location of the folder. On your Windows or Mac, choose "File > Library > Consolidate files", then click "OK". Or click Reset to the right of the location box for resetting the folder's location.
Part 3. How to Prevent iTunes TV Shows from Disappearing
Apple sets many limitations for viewing iTunes rented movies, video and TV shows. For example, you have only 30 days to watch the video (start from the day you rented the content) and once you've started watching the video, you need to finish it within 48 hours. When the rental or watch period expires, the iTunes TV shows and movies will disappear from the iTunes library automatically. Is there a way to keep iTunes TV shows forever? The answer is yes.
With the help of TuneFab M4V Converter, you can easily remove DRM from iTunes TV shows and save the DRM-free video files on any location you like forever. TuneFab M4V Converter allows you to convert M4V (the format of iTunes TV shows) into the MP4 with high quality and keep all subtitles and audio tracks. It is available for iTunes purchases and rentals. In a word, once you buy or rent TV shows from iTunes, you can use the converter to convert M4V into MP4, then you can save the rented TV shows permanently for later playback.
Was this information helpful?
TrustScore 5 | 49