We all know that many cinemas have remained closed although some are slowly reopening. But new movie releases are uncertain. Blockbuster movies such as Black Widow, Wonder Woman 1984, and Tenet are postponed due to the spread of COVID-19. The good news is that home streaming and video services are still open for business. iTunes and Apple TV app can be some ideal options. You can easily buy movies on iTunes and Apple TV app to binge watch when staying at home.
Besides, many studios are actively taking recent and even current movie releases to iTunes and for viewers to rent or purchase. If you are a movie addict but not a regular customer of digital movies, perhaps this is a great time for you to know about how to buy movies on iTunes. And here is a complete guide. You'll also know more information about iTunes movies including its advantages and learn about a helpful tool to keep your iTunes purchases permanently.
CONTENTS
Part 1. Why Choose iTunes to Buy Digital Movies? Its Advantages
As many video services have overlapping content, finding the exact one that meets your demands can be an arduous task. The ultimate goal for many viewers is to get an option that provides plentiful media resources while delivers unique content. Apple's iTunes and Apple TV app seems to do a good job comparing its other rivals. In fact, the decision is easy to make for movie fans who use Apple devices. As you can imagine, Apple's ecosystem works great together.
For non-Apple users who are curious about the video service, it is a good chance to know the advantages of buying movies on iTunes and Apple TV app. Here are some reasons why you should not miss out iTunes for purchasing video content.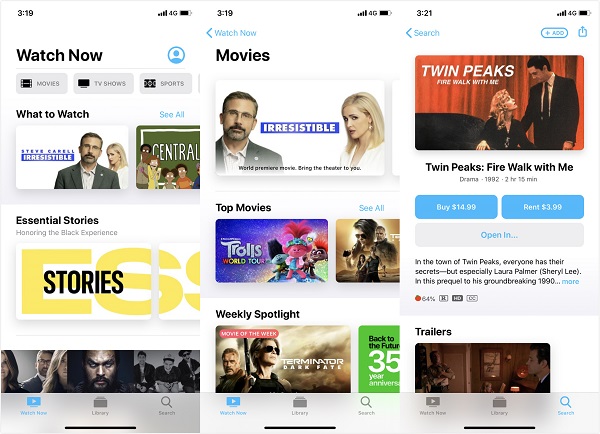 It Has Decent Bundles and iTunes Extras
Many people may get frustrated by the expensive price of iTunes movies. Usually, the SD version of an iTunes movie is at around $9.99 to $14.99. HD version of the same movie will cost 5 dollars more. (More Details: iTunes Movies: HD vs. SD - Tell Apart the Difference) However, iTunes actually offers popular movies in bundles or collections so that you don't have to buy each movie individually and save more money. For instance, iTunes now offers a $24.99 Spider-Man trilogy bundle, but sometimes, the entire collection can be just $19.99, if you can patiently wait until they go on sale.
Also, one of the highlights of buying movies on iTunes is that movies always include iTunes Extras. Contents such as the making of the movies, director's commentary, and deleted scenes are contained in your iTunes HD movie purchase, giving you an experience just similar to buying physical DVDs or Blu Ray (BD). In other words, you don't have to forgo these movie bonus features when buying digital movies.
Excellent Video Quality
It is worth noting that the image quality of the movies is amazingly good. Movies deliver vibrant color and the pictures look bright and sharp. Some recent releases even offer 4K streaming and download. Therefore, if you have devices that are 4K-compatible, iTunes 4K movies should bring you stunning and incredible viewing experiences.
Various Video Contents
As one of the first to provide streaming videos, movies, TV shows, and rentals, iTunes has a variety of video contents available, ranging from the latest releases as well as much older stuff. And it regularly updates its contents. Generally, you can find a lot of stuff that isn't available for streaming services like Netflix or Hulu.
Convenient to Build Digital Libraries
In addition, it is easy and convenient to arrange your movies on iTunes. Your digital movie collections are displayed in a browsing-friendly way, with stylish and clean cover art. With a few clicks, you can decide whether to sort your movie collection by genre or build playlists according to your preferences. You can even get info on actors or soundtracks or reviews while browsing through your iTunes movie collections.
Besides, with its powerful sync feature, you can play your iTunes movies on any of its supported devices.
Part 2. How to Buy Movies on iTunes? (Windows)
Buying online movies from the iTunes Store on Windows devices is fairly simple.
STEP 1. Go to iTunes Store
Launch iTunes, if there is a new version, just update your iTunes. And then switch to the Movies section, and click Store in the navigation bar.
STEP 2. Find the Movie You Want to Purchase
Use the Search box to find the movie that you want to purchase or rent. Or you can click in the link of your interested movie on the Store's page.

STEP 3. Go to the Movie Page and Select a Version
You can see the Buy and Rent options on the left side under the cover art of the movie. Click on Also available in SD then you will navigate to the page to buy the SD version of the movie.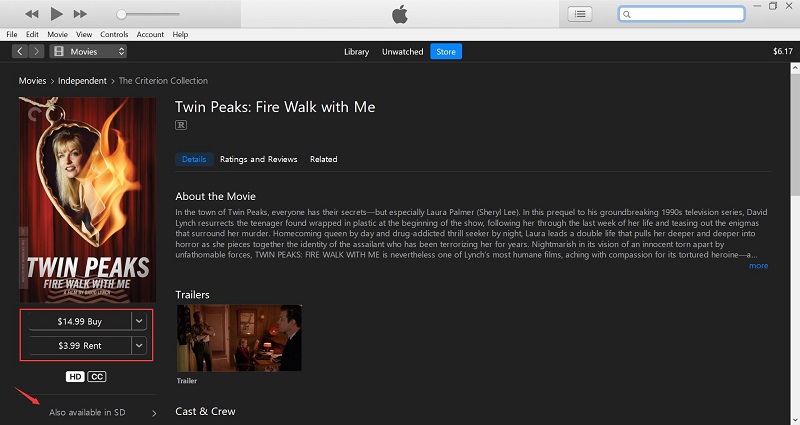 STEP 4. Click the Buy Button
Click the Buy button and enter your Apple ID and password, then follow the on-screen instructions to complete your purchase.
Where can You Find Your Purchased Movie on iTunes?
Click on Account on the menu bar, and then select Purchased, then you can find your purchased movie. And if you have rented a movie, you will also see a Rented tab just between the Library and Unwatched tabs. The Rented tab will not be shown if you don't rent a movie.

Part 3. How Movie Purchases from iTunes Work on Mac or iPhone?
Just to make it clear, when we're referring to iTunes, we also mean the Apple TV app, a replacement for iTunes on macOS 10.15 Catalina. In order to better focus on different types of media, Apple shut down iTunes in 2019 and split it into new Apple Music, Apple TV, and Apple Podcasts apps. Therefore, if you're using Catalina, you should access all iTunes movies from the Apple TV app. But users with earlier macOS versions, all media is integrated into the iTunes program.
The process of purchasing digital movies with Apple TV app on your Mac or iPhone/iPad is pretty much the same for iTunes.
STEP 1. Open the Apple TV app, tap the Watch Now tab, and then choose a category, such as MOVIES, TV SHOWS, SPORTS, or KIDS. You can also use the Search feature to find a specific movie.
STEP 2. Tap the movie you are interested in, and tap the Buy price. Now tap or click Purchase or Buy. And then you might need to sign in with your Apple ID to confirm your purchase.
STEP 3. To play your purchased video, just tap or click the Play icon. If you want to download the purchased movie to your device, tap the cloud icon.
STEP 4. All your purchased movies and TV shows are in the Library tab.
Part 4. A Puzzle: Can You Own iTunes Purchased Movies Forever?
Digitalization is an inexorable trend. Every day, we use social media to communicate with our friends and families, and we watch and download multimedia content. Digital technology enables us to preserve and transport immense amounts of content on small storage devices, such as our mobile phones and tablets. And now we can even use iTunes to buy movies and build a digital library for movies.
The advantages are obvious, as the iTunes library is just neater, tidier, and more space-efficient. And once you buy or rent a movie, you can instantly have it appear on your Apple devices. But just like a coin has two sides, there are downsides to using iTunes as well. You may have heard of complaints that some users found out their purchased iTunes movies had suddenly disappeared. And even following up with Apple support, the problem was still unsolved.
This is because iTunes serves as a store front that gives content providers a platform to sell their items. Essentially, if the content providers end their deal with iTunes then their products will be removed from the store, and you can see your purchased items greyed out and no longer be downloaded. One thing you can possibly do is waiting for the companies to reconcile someday.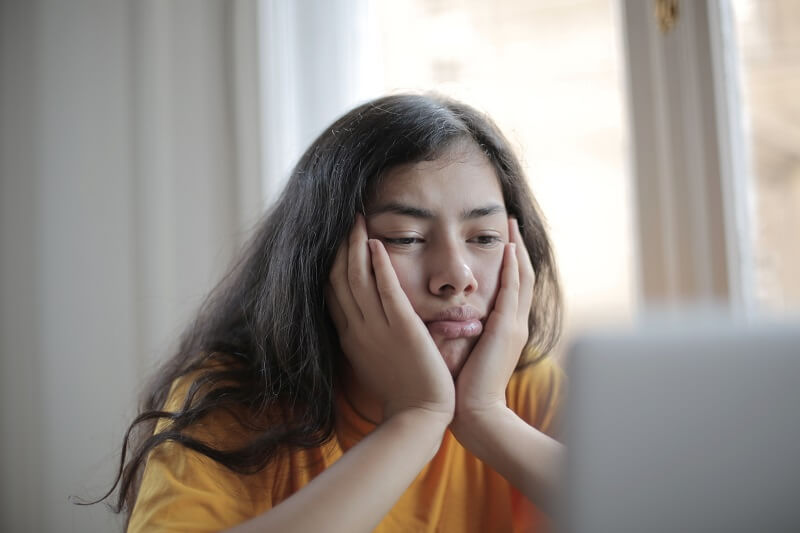 Limited compatibility is the other drawback that may make you vacillate whether to buy movies on iTunes. Perhaps you do care about the restriction that iTunes movies cannot play on Android. And it is understanding that many users choose to buy digital movies mostly for the purpose of conveniently accessing movies from various devices. But speaking of iTunes, although it allows you to share your purchased iTunes movies or TV shows with up to 6 family members using the family sharing function, it doesn't change the fact that the platform tries to lock you in Apple's ecosystem.
In the meantime, the attached DRM copy protection basically prevents you from watching iTunes movies on any other non-Apple products. All these inconveniences may make you wonder: when you buy a movie on iTunes, do you really own it?
But what if I told you that it is feasible to watch purchased iTunes movies offline on devices other than Apple products? Moreover, you can actually have a non-DRM file to store locally. All these can be achieved by using an iTunes DRM removal tool. With TuneFab M4V Converter, you can watch rented or purchased iTunes movies offline on Android smartphones and tablets, and popular media players as well.
It is a useful tool that assists you to remove DRM from iTunes M4V movies and convert the M4V videos to common MP4 files. Therefore, after the conversion, it somehow reduces the risk of iTunes movies won't play issue on your computer. And all original subtitles and audio tracks of your iTunes movies can be preserved after conversion. Then you can transfer the converted iTunes movies to Android mobile, Xbox, PS4, and other devices for enjoyment.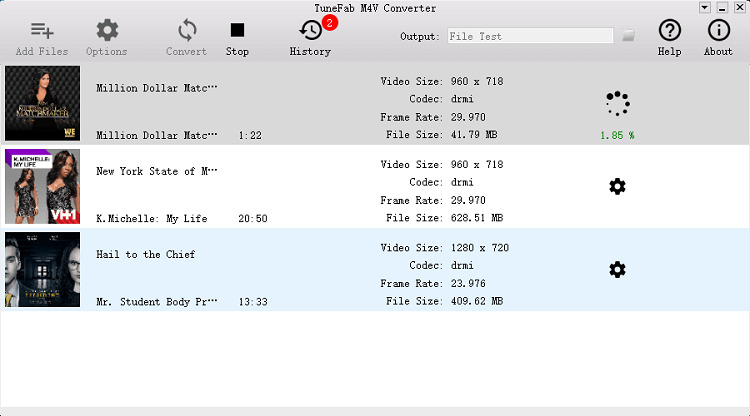 Final Words
Before all cinemas can reopen, it is not a bad thing to stay at home to limit potential risks and watch movies. I believe that you've got a lot of information about how to buy movies on iTunes. Besides, buying movies on iTunes is simple, but it still seems to be necessary to back up your video contents regularly and save the movies to an external storage device. Hope you all staying safe and finding fun in movies.
Was this information helpful?
TrustScore 3 | 2