You must have known Spotify very well. Today I am excited to show you something special that may enhance your music-sharing experience: Spotify Collaborative Playlist. After reading over this article, you will know how to share your Spotify playlists with your friends in a faster and easier way. Let's rock and roll!
CONTENTS
What Is Spotify Collaborative Playlist ?
The Spotify Collaborative Playlist is a feature that enables Spotify members to invite friends and family to join their playlists. As the creator of the collaborative playlist, in managing the playlist, you can add, rearrange, or remove tracks from the playlist. When it comes to managing collaborators, you can add or remove your friends. Isn't it fascinating? Let me show you more about the feature on Spotify.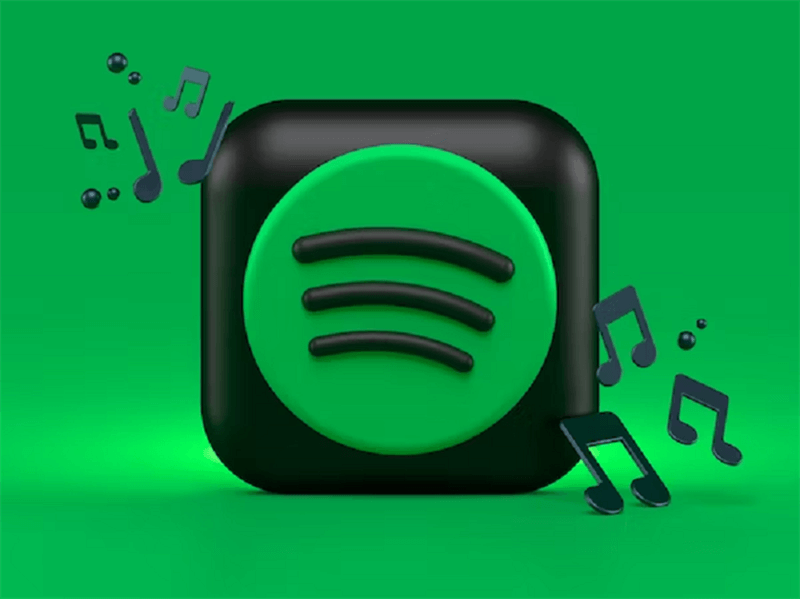 How to Make a Collaborative Playlist on Spotify ?
Creating a Collaborative Playlist on Spotify is pretty straightforward. It basically needs 3 steps: select or make a Spotify playlist, turn it into a collaborative playlist, and then share it with whoever you want to. The thing is, however, some buttons involved in the steps are not directly displayed on the page. But don't worry. Here I come. I will guide you step by step with detailed pictures to show you how to create your Spotify collaborative playlist.
On Mobile
STEP 1. Launch Spotify. If you are an Android user, tap "Your Playlists". If you are an iPhone user, tap "Your Library", and then select"Playlists".
Tip: You can either create a new playlist or choose an existing playlist to turn into a collaborative one.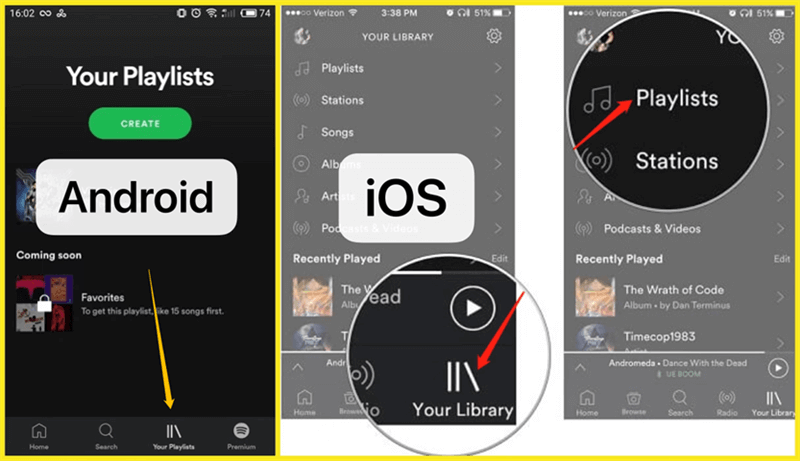 STEP 2. Locate the playlist you want to make collaborative and tap the 3-dot icon located on the right corner of your phone (or below the playlist's name). Next, click "Make Collaborative".
Congratulations! You have successfully created your own collaborative playlist.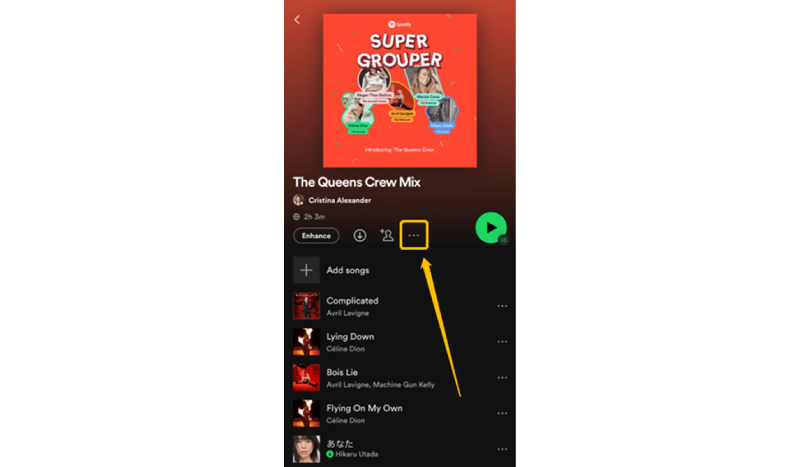 STEP 3. To share your collaborative playlist with friends, follow STEP 2 and tap the 3-dot icon. Then, select "Share". You'll be presented with several options. You can choose to copy the link and share it manually, or use the available sharing options on different platforms such as Facebook.
On Desktop
STEP 1. Launch your Spotify on your computer. Click the "New Playlist" button in the lower-left corner of the window to create a new playlist. Or you can select an existing playlist on the left of the Spotify main-interface.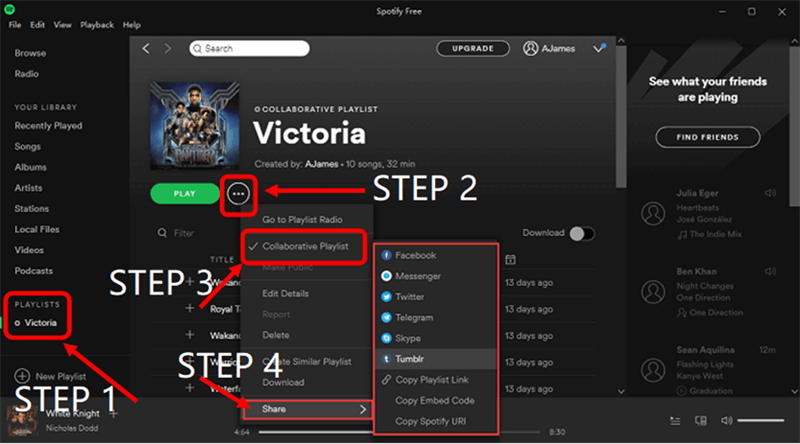 STEP 2. Click the 3-dot icon below your playlist's name.
STEP 3. Select Collaborative playlist from the menu. Once you see a person icon on the right of your playlist, it is all done.
STEP 4. To share the playlist with your friends, repeat STEP 2 and select Share. Now you have the option to copy and paste the link to share it with your friends or share it directly via social media and messaging platforms.
How to Add Songs to a Collaborative Playlist on Spotify?
You have now learned the way to create a collaborative playlist. In the next section, I'll walk you through the detailed steps and add songs to your playlist. The steps involved on different devices are basically the same, and the icons involved are also the same—our familiar friend, the 3-dot icon. Let's dive in!
STEP 1. Tap the 3-dot icon on the right of your preferred tune or album.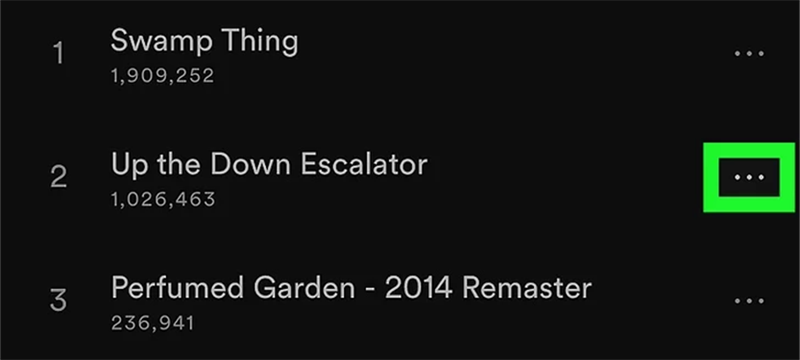 STEP 2. From the menu, select "Add to playlist", and choose your collaborative playlist. Here you go!
Tip: If you are using the desktop app, you can simply drag and drop songs to your collaborative playlist on the sidebar on the left.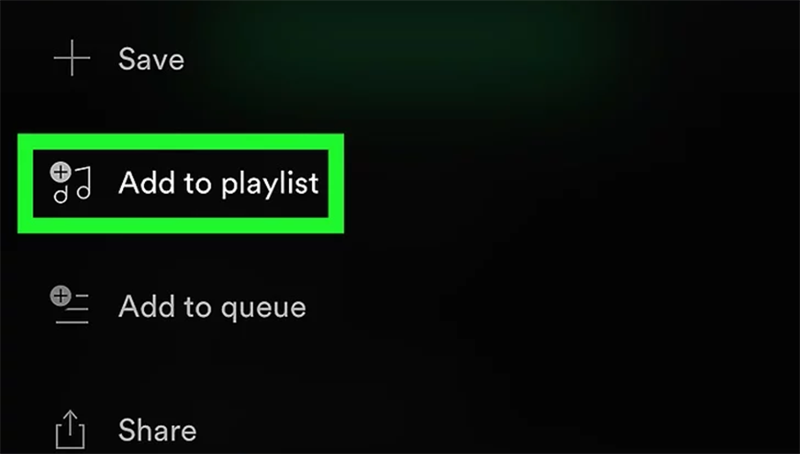 Wait...You Can Even Download Spotify Playlists as MP3 Audio
Are you familiar with Spotify Collaborative Playlists now? It's quite easy to understand, right? But you might be wondering, what if I want to download the entire playlist or some specific tunes onto my own devices? That's a good question. Although downloading Spotify tracks is exclusive to Spotify Premium members, there's a solution available: TuneFab Spotify Music Converter.
As a professional Spotify playlists downloader, TuneFab allows you to batch download Spotify playlists to MP3, and other common formats, such as M4A, FLAC, WAV, ALAC and AIFF for offline listening. With TuneFab, you can enjoy an exceptional 35X downloading speed, maintain the best music quality comparable to the originals, and have a wide range of options to customize your downloading and conversion preferences.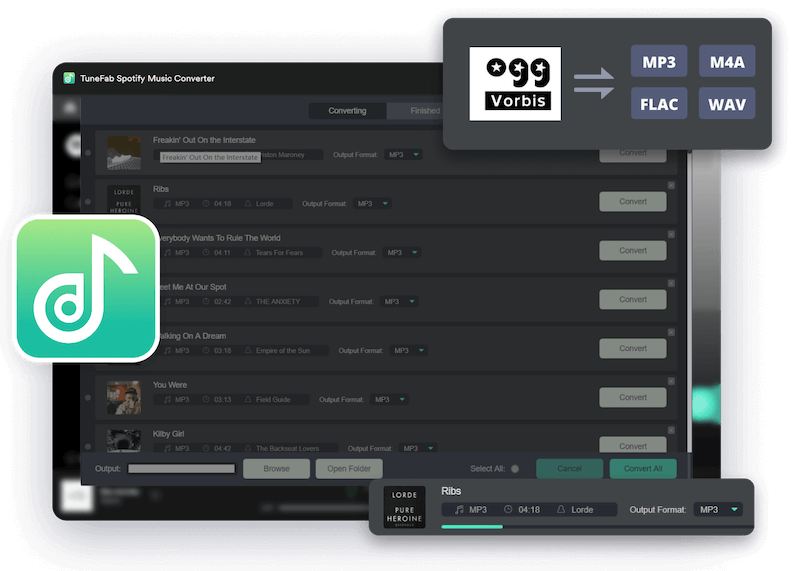 FAQs About Spotify Collaborative Playlist
Is the Collaborative Playlist Only for Premium Spotify?
Good news: Spotify collaborative playlist is available to all users! It is a free feature. Both playlist creators and collaborators can share the playlist. Enjoy the music-sharing experience and please have fun!
You can work on your collaborative playlist on both Spotify mobile and desktop apps, but it is not available on the Spotify web player.
How to Make a Spotify Collaborative Playlist Private?
Spotify collaborative playlists are set to be public by default. If you want to make it private, just tap the magic 3-dot icon as we did in the previous steps, and find "Make Private". Now you have a private collaborative playlist that is only available to you and your collaborators.
Conclusion
Now you have come to the end of the article. This guide serves as a basic introduction to Spotify's Collaborative Playlist feature, providing you with the necessary steps to create your own collaborative playlist and add songs to it. With this powerful feature, you can invite others to join your musical journey, collaborate on creating the perfect playlist, and share it with friends and family. So, embrace the power of collaboration and let music unite us all on Spotify. Happy playlist sharing!
If you want to download your favorite songs, don't forget TuneFab Spotify Music Converter!
Was this information helpful?
TrustScore 3 | 1