Spotify is one of the most popular music streaming services among people, especially the youth. It is available for the most modern devices such as Windows, macOS and Linux computers as well as iOS, Windows Phone and Android smartphones and tablets. Besides, it provides music, podcast and video streaming service and users can create, edit, and share playlists and tracks on social media. As Spotify users, you can find many tutorials about how to play Spotify Music on multiple devices or add Spotify Music to PowerPoint presentation, but some of them wonder how to publish songs on Spotify. Well, though you are not a professional singer, you can also publish your music on Spotify for sharing with others. Then do you know how to be an artist on Spotify?
CONTENTS
Part 1. What Can You do with "Spotify for Artists"
As Spotify offers "Spotify for Artists" for users who want to publish songs on Spotify, therefore I'd like to introduce you this function at first. It's designed for those who love music and want to share their music. What can you do with access to Spotify for Artists?
A. Get your profile new-release ready. You are allowed to update your bio, share your playlists, promote your music and control how listener comment you on Spotify.
B. Follow your release as it grows, all in real time. You can see who's tuning in and getting live updates on your new release, no matter where you are.
C. Learn about your listeners. Also understand who's listening and where to book gigs-whether you are playing a few shows or planning a full tour.
To publish your songs on Spotify, you need to have a Spotify artist account at first.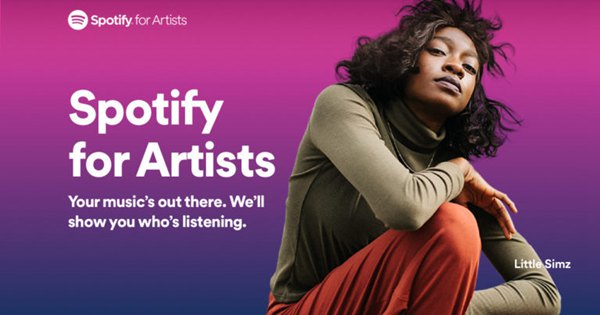 Part 2. How to Set Up a Spotify Artist Account
In fact it's easy to set up a Spotify artist account, just follow the ultimate guide as below.
Step 1. First of all, make sure that you have downloaded Spotify on your Mac or PC. Then open the desktop version of Spotify.
Step 2. Then you can start to sign up for a Spotify account, which is free by the way. We don't suggest you sign up by using Facebook though as it will link your artist account to your personal Facebook account. Something you may not want to bother for reasons of privacy and management.
Step 3. After signing up, you need to verify your account as an artist, which is different from the regular account verification. Verification helps not only boost your profile as an artist but also gets you noticed by Spotify algorithm and content curators.
After that, now you can log in your Spotify account and get started to publish songs on Spotify.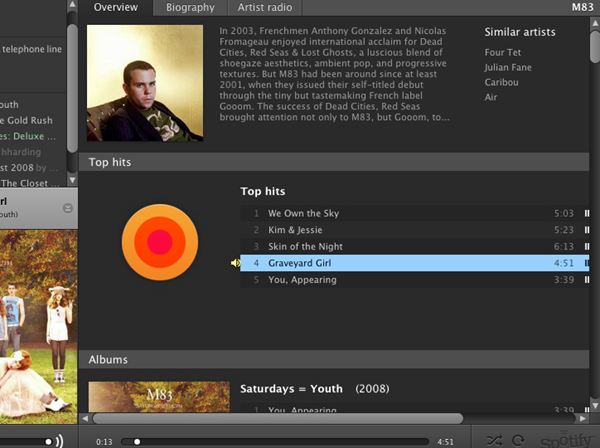 Part 3. How to Publish Songs on Spotify
Now that you have a Spotify account, you can start to publish songs on Spotify.
Step 1. Make sure you have completed the recording of an original song that you want to publish on Spotify. As you want to earn money from it, you can only publish original music written by yourself.
Step 2. Then log in Spotify and find any unreleased music at the top of the "Home" tab, or in your discography in the "Profile" tab.
Step 3. Next select "GET STARTED" next to the release you want to submit. Or, in "Profile", right-click any unreleased music, and select "Submit a Song".
Step 4. Finally just select a song from the release to submit. Then fill out as much information about the song as possible, because the more information you provided, the better chance it has.
Part 4. Tips for Publishing Songs on Spotify
In case you may haven't published songs on Spotify before, I hereby give you some tips:
#1. Submitting a song doesn't mean that Spotify guarantee a place on an editorial playlist, but you will get the best chance.
#2. You are allowed to submit only one song per artist profile at a time even if you have more than one scheduled release.
#3. When your track is chosen, it is impossible to remove yourself from a playlist. There's no set amount of time it will stay on the playlist which depends on how well it resonates with listeners.
#4. Those who have access to your profile on Spotify for Artists can see and edit the submission. Any changes are displayed for all members.
#5. It's totally free to use Spotify for Artists. It's not possible to pay to increase your changes, nor can any external parties influence editors.
Now just try to publish your original songs on Spotify. What's more, you can even give your fans an inside look at the music you love and the songs that inspire you by featuring playlists on your artist profile. But sometimes if you find your Spotify Web Player not working, then you can try to download Spotify music for listening offline with TuneFab Spotify Music Converter which is a professional Spotify DRM removal and download tool.
Was this information helpful?
TrustScore 3.3 | 61