People in contemporary with the Amazon Fire Phone are mostly prone to ask the question as follows.
"Can I play iTunes M4V movies on Amazon Fire Phone?"
"Can My iTunes M4V videos be watched on Amazon Fire Phone?"
"I have purchased a mass of iTunes M4V Videos, how can I make it available on my Amazon Fire Phone?"
In the nick of time and with the enhancing of technology, there is a solution to settle down the problem of playing iTunes M4V videos on Amazon Fire Phone for real.
To play iTunes M4V videos on Amazon Fire Phone is the matter about the iTunes M4V videos itself. Every barber knows that the iTunes M4V Videos are encrypted in order to get rid of averting pirated songs. Howbeit this situation are everlasting, users are able to play iTunes M4V Videos on Amazon Fire Phone by using a mysterious tool, TuneFab M4V Converter.
Tutorial: By What Method to Play iTunes M4V Videos on Amazon Fire Phone?
The object of TuneFab M4V Converter is not simply converting iTunes M4V Videos into standard MP4 format but making a brand new video in your style. It allows you to produce a video with your mother language or your favorite language for setting the subtitles and audio tracks. Moreover, it allows you to convert all the iTunes videos in batches without clicking and adding again and again in superfast conversion speeds.
Get Started:
Step 1. Launching the software
Know before you convert the videos:
1. Your Rental Videos can't be converted into MP4 in the Free Trial Version of Windows. Just wait for our technical support to work out!
2. All the videos will be converted into 5 minutes from the Free Trial Version which you can have a look at the video quality before you have registered for it!
3. Your software needs to synchronize your iTunes by shunning adding your M4V videos manually.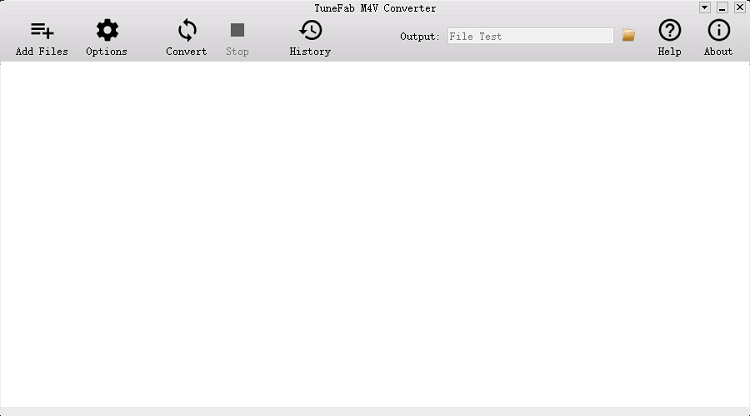 Step 2. Click Add Files to Add Your Videos
In the view of a home screen of a converter, click the top-left-corner Add File to add the videos to set about convert.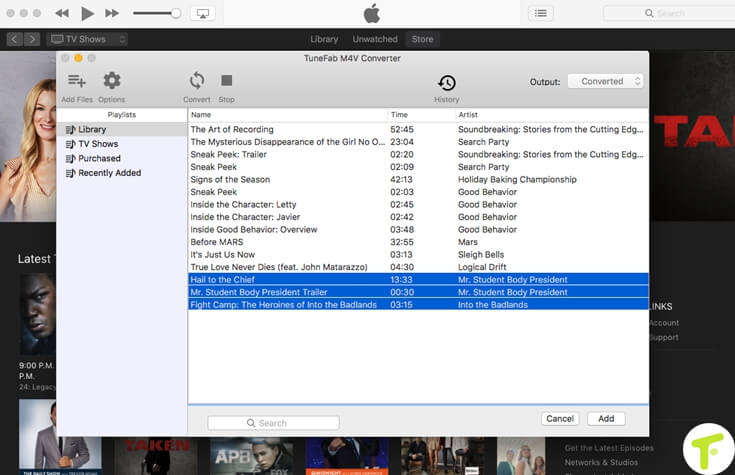 Step 3. Select the Subtitles and Audio to Make A DIY Video
After adding videos, you can select the subtitles and Audios tracks on the right-hand side.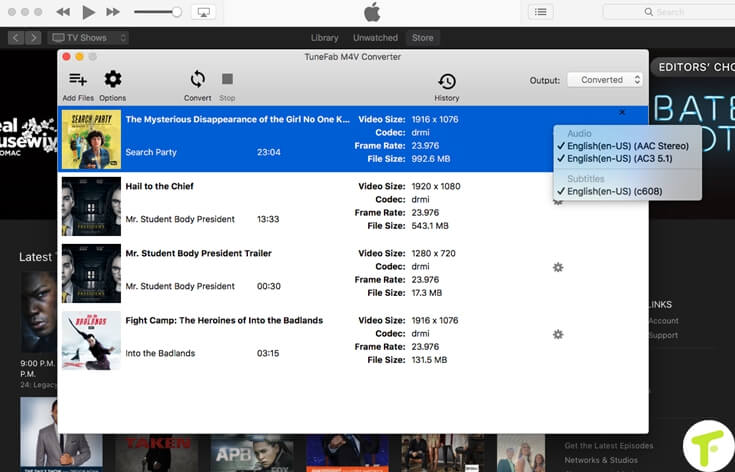 Step 4. Click to Convert
After getting ready for converting, you can click the button Convert to convert your iTunes M4V Videos.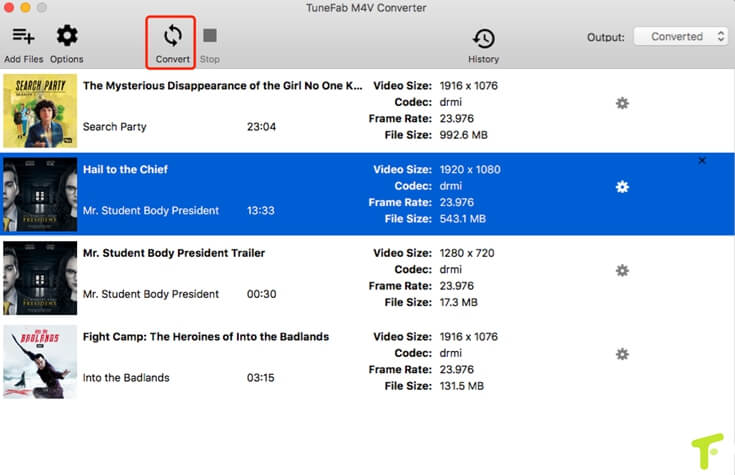 Video tutorial: Play iTunes M4V Videos on Amazon Fire Phone
Step 5. Transfer to Your Amazon Fire Phone
Skill 1. Turn on USB Debugging on your Amazon Fire Phone, the concrete operation patch like the following:
Device > Get info about your Fire > Developer Option > USB Debugging
Note: If you fail to find the Developer Option, just knock on your Fire Phone Screen for Seven Times.
After that, you can copy the converted files to Amazon Fire Phone.
Skill 2. Just upload to your Amazon Cloud Drive and then you can download it when your Amazon Fire Phone connected to WiFi.
Related Reading:
Was this information helpful?
TrustScore 5 | 49