If you want to watch full version of iTunes movies, you should purchase or rent first. iTunes Store provides various paid movies for Apple users to rent. But the price of iTunes movies is a great difference. That is why I do believe most of the people always search cheapest movies to rent on iTunes. So, this article is going to explore cheapest iTunes movies, which help you choose affordable iTunes movies with no efforts.
CONTENTS
Part 1. Best and Cheapest iTunes Movies to Rent
The prices of following 5 movies are all under $1, and those movies are really worth renting. Read introduction carefully and see which one can grab your heart.
No.1 Gran Torino
Price: $0.99 /Year: 2008 / IMDb: 8.2
Directed and produced by Clint Eastwood, who also starred in the film. In the film, Walt Kowalski is a grumpy, tough-minded, unhappy old man who holds onto his prejudices despite the changes in his Michigan neighborhood and the world around him. He involved in Korean War and one of his prize possession is a 1972 Gran Torino. When his neighbor Thao, a young Hmong teenager tries to steal his Gran Torino for against his gang member cousin. Kowalski had to negotiate to his parents but thus changed his opinion. Finally, Kowalski protected them from the gangs that infest their neighborhood.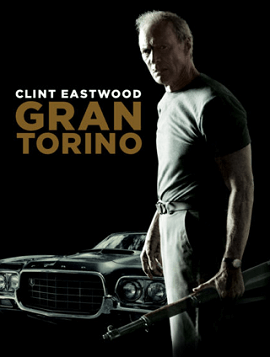 No.2 In the Heart of the Sea
Price: $0.99 /Year: 2015 / IMDb: 6.9
It is an adventure-drama film directed and produced by Ron Howard. The film based on Nathaniel Philbrick's non-fiction book of the same name, about the sinking of the American whaling ship Essex in 1820. It mainly talked about a whale assaulted the ship, which caused the surviving crew to suffer disaster for 90 days. In order to safe their own life, they left nothing untried. Braving storms, starvation, panic, and despair, the men will call into question their deepest beliefs, from the value of their lives to the morality of their trade.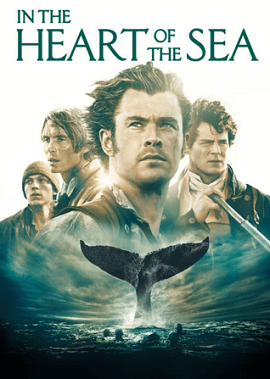 No.3 Trouble with the Curve
Price: $0.99 / Year: 2012 / IMDb: 6.8
Directed by Robert Lorenz and starred also by Clint Eastwood, who acted an ailing father. His daughter is asked to go with him for helping one more scouting job. The daughter thinks this is a good chance to remedy her dysfunctional relationship with her father and wants him to explain why he pushed her away. While the doctor tells the father should get his eyes treated but he insists on doing his scouting assignment, which takes him to North Carolina.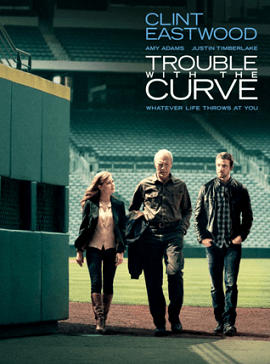 No.4 Get Smart
Price: $0.99 / Year: 2008 / IMDb: 6.5
Directed by Peter Segal, this movie talks about a highly intellectual but socially awkward spy who is tasked with preventing a terrorist attack from a Russian spy agency. The spy is Maxwell and his partner is sexy Agent 99 woman, much to her chagrin. The duo nevertheless cooperated to combat their attackers by first parachuting off an airplane and landing in Russian territory, at that time, an over seven feet tall, 400-pound goon, known simply as Dalip moved closer to them.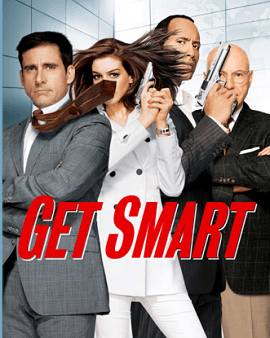 No.5 Transcendence
Price: $0.99 / Year: 2014 / IMDb: 6.3
Directed by Wally Pfister and starred by Johnny Depp. Dr. Will Caster is the foremost researcher in the field of Artificial Intelligence. His highly controversial experiments have made him famous, but they have also made him the prime target of anti-technology extremists who will do whatever it takes to stop him. Fortunately, they become the catalyst for Will to succeed-to be a participant in his own transcendence when they try to stop Will. It proves no one and no way to prevent Will.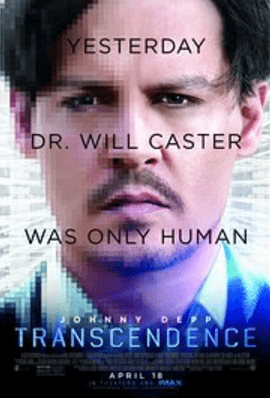 Part 2. Get familiar with iTunes Rental Rules
1. Supportive Devices and Operating System
An iPhone, iPad, iPod touch (with the latest version of iOS)
An Apple TV (with the latest version of tvOS)
A Mac or PC (with the latest version of iTunes)
2. Regions Restriction
iTunes Store content varies by country and region. iTunes movie rentals aren't available everywhere. Before renting iTunes movies, you need to see if your country is available to access iTunes Store.
If your country isn't available to iTunes Store, don't be depressed, it is easy to solve and I will tell you how to make it. Before you purchase or rent content from iTunes Store, go to Account Info or Settings to change your information. When you change your billing address through the iTunes Store or App Store, it updates your billing address for all of the Apple services with which you use the same Apple ID.
3. Time limit
You are allowed to start watching movies in 30 days after you rent it from iTunes Store. Once you start watching the movie, you have 48 hours to finish it. And you can watch the movie as often as you like until it expires. Rentals will disappear from your library when the expiry period ends. So, if you don't start watching a movie within 30 days, you are asked to rent it again.
Note: If you want to rent iTunes movies listed above or other movies, you need to get familiar with those rental rules which may help you much.
Part 3. Save iTunes Rental Movie Forever
If you are afraid to forget to watch iTunes movies within expire period or want to watch on mobile devices including non-Apple devices like Samsung Galaxy S8, Nexus 6, Pixel, etc., how can you do?
Usually, we can copy downloaded MP4 movies to mobile devices via USB cable, but iTunes rented movies are the M4V format which is protected by encrypted DRM. So we are not able to transfer the DRM-locked movies to non-Apple devices easily unless the DRM protection is removed. Luckily, TuneFab M4V Converter will help you to unlock the DRM restriction and lets you watch iTunes rented movies offline without being restricted by the rental period.
TuneFab M4V Converter is an efficient and powerful iTunes DRM removal software. It can quickly convert M4V to MP4 by removing off DRM decryption while maintaining original video quality. It is easy-to-use and the process only takes a few seconds. The high quality of output allows you to enjoy movie pleasantly. After the conversion, you virtually own the iTunes rental movies forever.
Those best cheap iTunes movies are easy to learn. By downloading TuneFab M4V Converter, you are able to convert DRM-protected M4V to MP4 and keep your rental iTunes movies forever.
Was this information helpful?
TrustScore 5 | 49