When you are intended to play iTunes Music on Chromecast Audio, you may, unfortunately, found out that your iTunes Music is forbidden to play on Chromecast Audio. How sad and pity it is! But fortunately, there are still methods existed to solve this uninviting problem. Come and learn it now!
CONTENTS
The method of playing iTunes Music depends on personal tendency and demand. And thus, here are I am going to introduce 2 ways for you to opt.
Method 1. Play iTunes Music on Chromecast Audio by Speaker
These means are the easiest way to take action. All you need is a software and your speaker. The software helps you to convert your iTunes Music into non-protected file format so that you can cast your iTunes Music by connecting Speaker's AUX input. This software is called TuneFab Apple Music Converter.
After installing your TuneFab Apple Music Converter on your computer, you can move on to the guidance.
Step 1. Launching TuneFab Apple Music Converter on your PC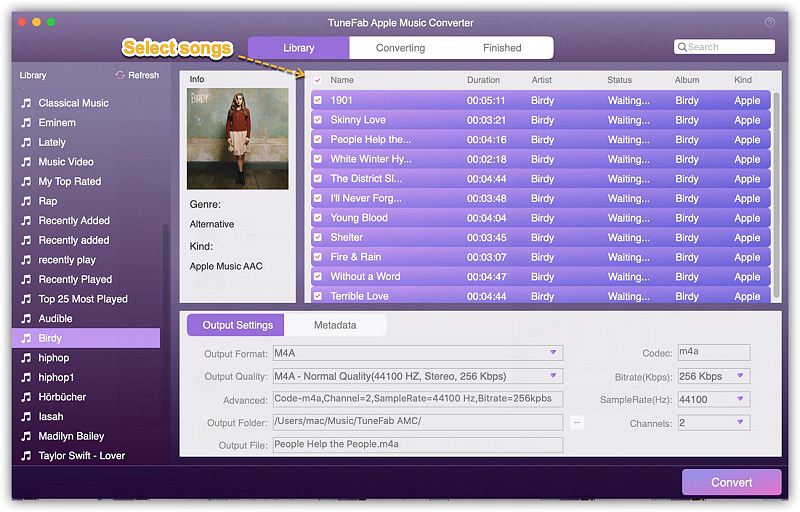 Step 2. Select your Apple Music and Output Settings
There are plenty of music formats and 3 standard output settings offer you to select.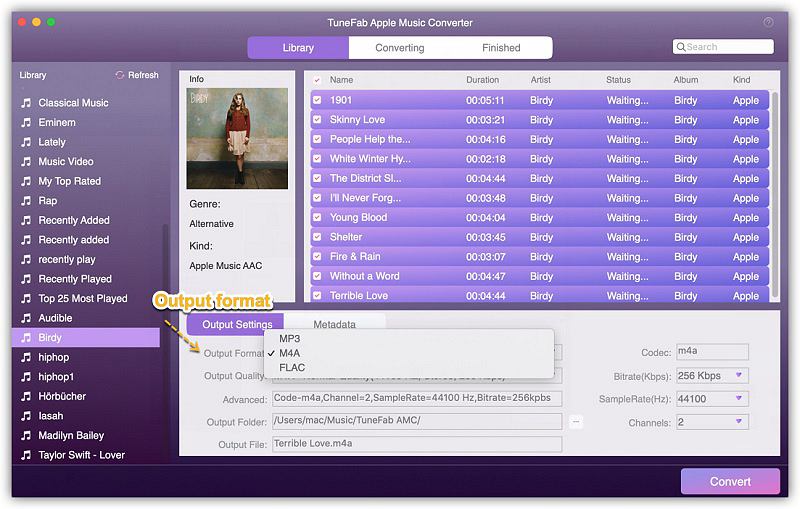 Step 3. Click "Convert" button
The software will start converting selected items to desired format. When the conversion is finished, click "View Output File" to get the converted songs.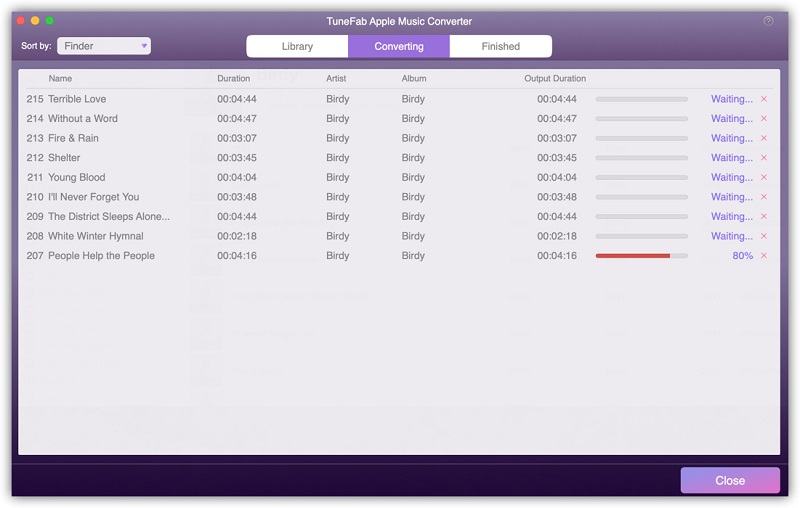 Note: For try-it-free versions, you are allowed to output your conversions for 3 minutes. For listening to the converted files you can check the quality if it is suited for your taste.
Step 4. Plug your Chromecast Audio into your speaker and set it up and play your music
From the above step, you can get the non-DRM iTunes Songs. With these iTunes Songs, you are able to play your Chromecast Audio from your Computer by connecting your speaker with your Chromecast.
View the video as follow to check whether all the convert course make sense or not.
Method 2. Play iTunes Music on Chromecast Audio via Google Play Music
There are other ways which you can easy to operate and you can carry your music anytime and anywhere. You can upload your iTunes Songs to your Google Play Music app and play it now. But how? How can you upload your iTunes Songs to your Google Play Music?
Just before, you've had a tool for you to convert your iTunes Songs, right? Here we can put this converted song into your Google Play Music Library. Let's start with the above Step 3. After you have got the converted MP3 songs with the software, you are supposed to do as follows.
Upload your iTunes Music to Google Play Music
After you upload your iTunes Music to your Google Play Music, you can open the Google Play Music and sync your music and tape the Cast button and connect into your Chromecast Audio. You can turn on your volume and then you can listen to iTunes Music from Chromecast Audio.
That is 2 ways you can play your iTunes Music on Chromecast Audio. Hope you can enjoy your iTunes Music running on your Chromecast Audio.
Was this information helpful?
TrustScore 1 | 1