Apple has added a new social sharing ability within the Apple Music app in iOS 11. It allows you to create your personal Apple Music profile and you can see all the albums, playlist and stations that your friends play in your own profile. Some might find this feature useful because it helps to discover new songs easily but if others might find it annoying because they want nobody knows what they've been listening to.
Actually, if you want nobody to follow you listening habits for protecting privacy of your Apple Music account, you can change it by reseting your account as public or private. Then, how to make Apple Music account public or private in iOS 11?
CONTENTS
Part 1. Make Apple Music Account Public or Private in iOS 11
This part will guide you to let your friends follow you or choose to keep secret for personal Apple Music account.
Step 1. Access Your Account Privacy Settings
To check whether your account is public or private, open the "Music" app, tap "For You", then tap the account icon in the top-right corner of the screen. On the Account page, tap "EDIT" or the three dots in the top-right corner of the display, then tap "Edit Profile."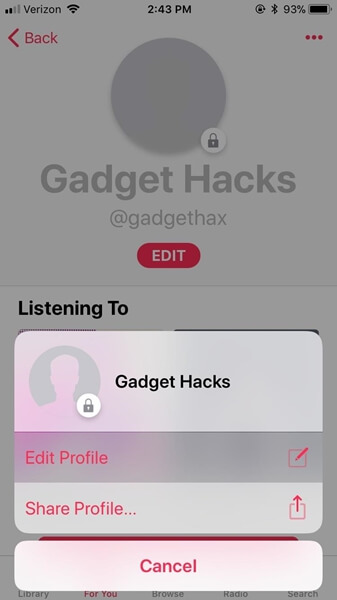 Step 2. Select Someone to Follow Your Activity
Scroll down to the section of WHO CAN FOLLOW YOUR ACTIVITY. If you don't care anyone to follow your streaming habit, you can select "Everyone". If you want your account to be private and only allow specific persons who you accept to follow, just choose "People You Approve".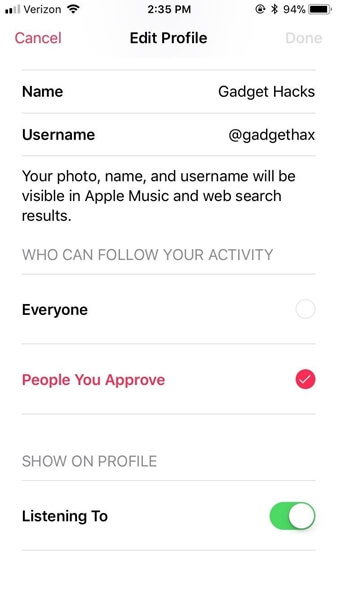 Step 3. Delete Profile (Optional)
You can delete your profile entirely to jump into the next level of privacy. This will not cancel your Apple Music membership but eliminate all social connection to your account. Take consideration carefully, and once decided, scroll to the bottom of the Edit Profile page, tap the large red "Delete Profile" button. Tap "Delete Profile" again when prompted.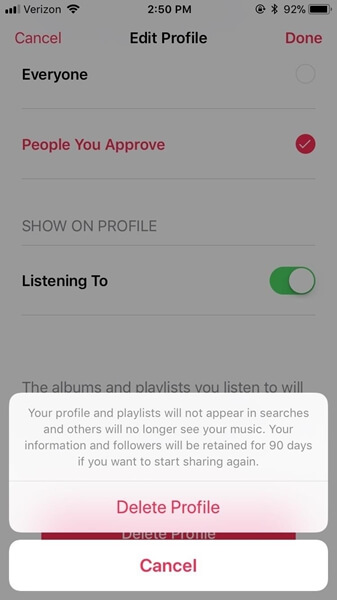 Part 2. Know About New iOS 11 Cool Features
Diving into the full list of cool features of new iOS 11, you can get better experience when using your iPhone, iPad.
1. The Music Player Square Has a Source Icon
There's a two-arced icon (like a Wi-Fi icon without the pie slice) in the top right of the music player in the Control Center. Tap this icon and you are allowed to access to the available list of output sources quickly. It will switch to an animated blue icon when you're connected to an output source like an Apple TV.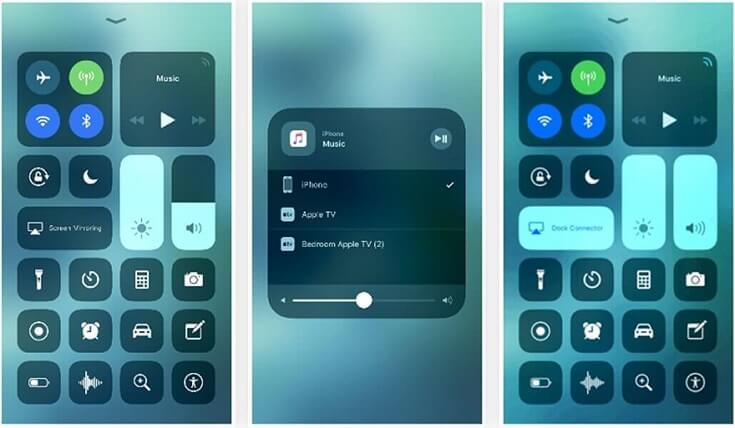 2. New Formats for Pics & Videos
Previously, the Camera app would shoot pictures in JPEG and videos in H.264. Well, in iOS 11, new HEIF (High Efficiency Image Format) will take the place of the old JPEG files, while videos will be using the H.265 video coding format. But if you want to save pictures and videos in the old format, you can disable the new format in the Camera settings.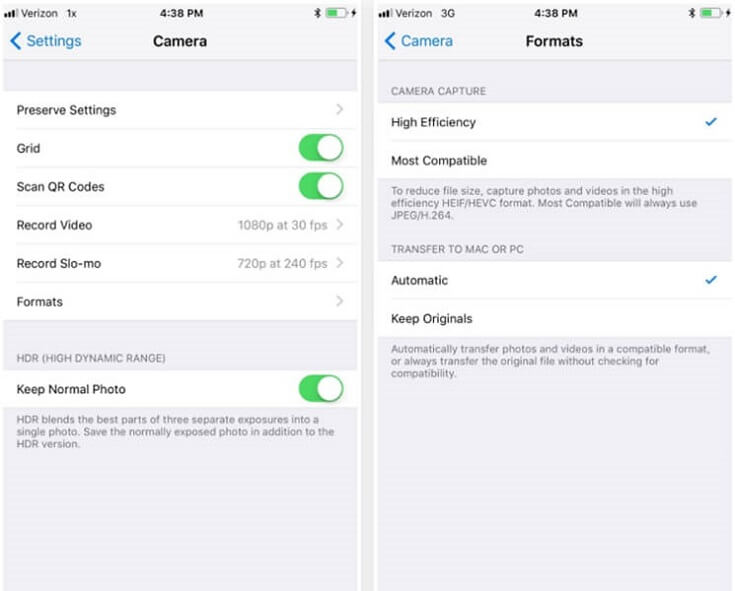 3. Safari's Video Player Looks Better
The new volume slider for full-screen videos is a big plus, which shows only as a speaker icon until you use the hardware volume buttons or long-press on the icon, which brings up the slider.
4. Send Android Users Live Photos
Even if sending a regular Live Photo from an iPhone via MMS to android phones will still result in a still image, the Live Photos with Loop or Bounce effects will be sent as MP4 files.
5. The App Store Got a Huge Update
The iOS App Store is taking a queue from the Apple Music look with its new redesign. It's got a "Today" view jam-packed with information on new apps and in-app purchases, stories, and even how-tos.
Those are the new and cool features of iOS 11, which help you have a better feelings when using iPhone and iPad. What's more, you are able to manage Apple Music account privacy to decide who can follow your streaming habit.
Was this information helpful?
TrustScore 3 | 4