"I have Apple Music listening to millions of popular music and I also have Android TV watching a bulk of TV shows. However, I have no ideas when going to listen to Apple Music on Android TV. Unfortunately, when searching on the website, I found nothing but numerous negative response. Is that any information if Apple Music could be worked on Android TV? Is that way existed to solve this uninviting puzzles?"
You may found out that the above situation is exactly the voice of your heart. Luckily, now you are able to overcome this problem and seek the ways to solve this question casually.
Tutorial: 5 Steps to Listening to Apple Music on Your Android TV
Every barber knows that Apple Music isn't compatible with your Android TV and that Apple Music songs are under the protection of DRM. There might have no ways to get your Android TV playing Apple Music. However, here comes a tool which can break the DRM from Apple Music. With this tool, you can try to convert Apple Music and upload in some compatible streaming music apps to listen to your Apple Music on your Android TV. The name of the tool is TuneFab Apple Music Converter.
TuneFab Apple Music Converter is aimed at breaking the DRM from Apple Music by converting into MP3 format, which is omnipotent in all kinds of music services. A couple of minutes are taken when waiting for batches of conversion tasks completed so that it won't waste your cherished times. There are both worked on your Windows and Mac. You may have this software installed on your computer so that you are totally ready for your journey to listening to Apple Music on Android TV.
After getting ready with this tool, you can move to the following step-by-step solution to solve your problem.
Step 1. Launching TuneFab Apple Music Converter software
Note: The software will automatically turn on your iTunes.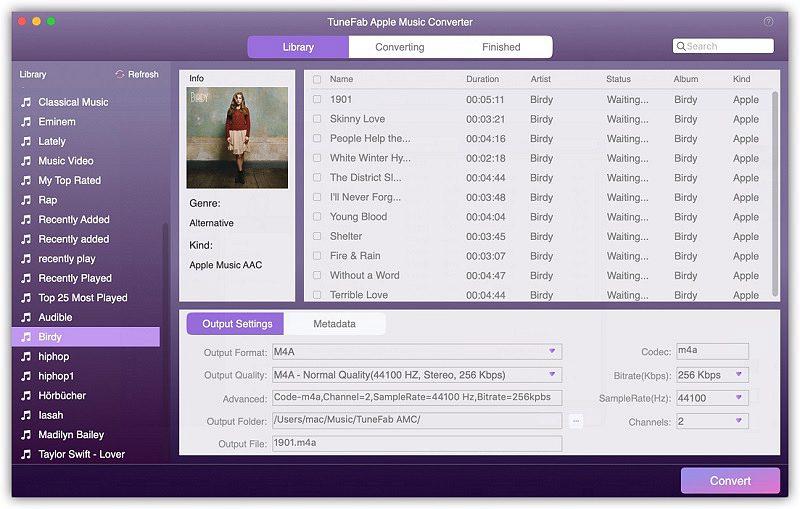 Step 2. Select your music
After turning on your software, you can select your Music so as to get ready to convert. Also, there are some output settings to offer you to opt, such as formats and quality. At this time, I suggest you choose the MP3 format which is convenient for us to operate later.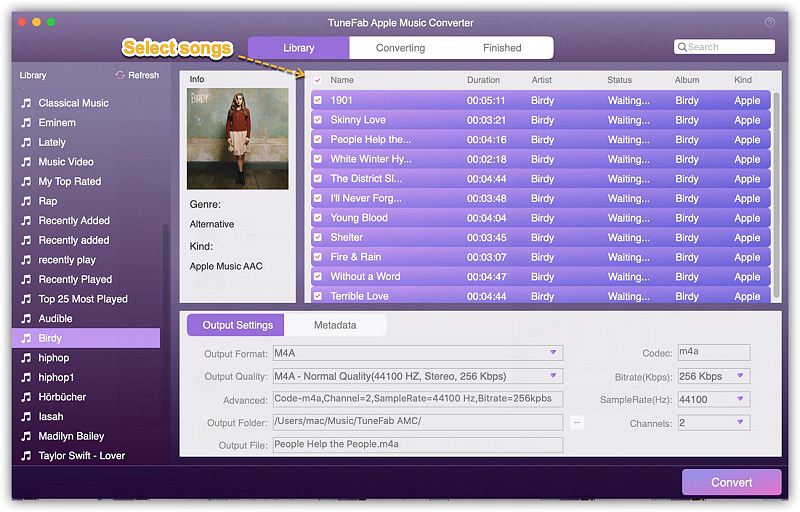 Read related: How to Get Apple Music at 320kbps High Quality
Step 3. Click "Convert" bottom
After selecting all your music you want to play on Android TV, you can click the top-left bottom and start to convert your music.
Note: The free trial is allowed 3 minutes output files. For this 3 minutes files, you can check the quality of your converted files.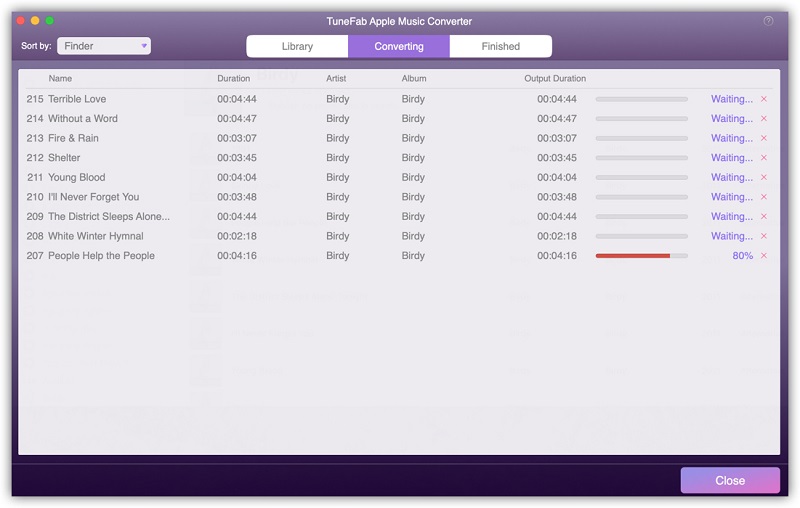 Step 4. Upload your conversion music to your Google Play Music
After converting your Apple Music you can login your Google Play Music Account and upload your Apple Music to your Google Play Music. There are two ways you can upload. At this time, I am going to use Google Play Music for Chrome to upload my songs.
Note: No matter what format of your songs, Google Play Music will automatically change into MP3 format. The supported format of Google Play Music is MP3, AAC, WMA, FLAC and the like.
Read related: How to Successfully Convert Protected AAC to MP3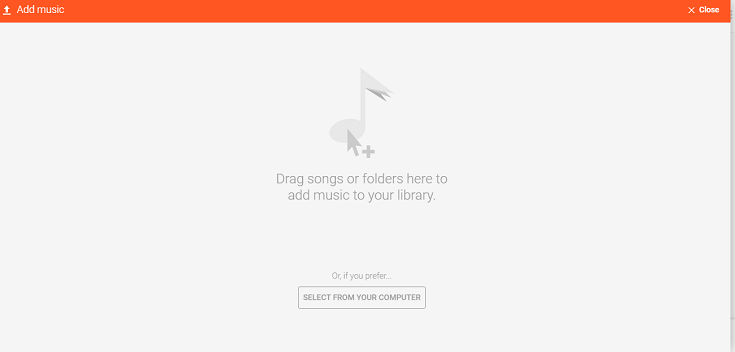 Step 5. Turn on your Android TV and select the Google Play Music app
From the Android TV Home screen, scroll your screen down and find the "Apps".Among the "Apps", select the Google Play Music app and turn it on. And go to your device's main "Settings" menu, select your account under the "Personal" and choose "Sync" to sync your Google Play Music Library.
Up to now, you have already known how to play your Apple Music on Android TV with merely 5 steps which are easy for you to operate. Now you can freely enjoy your Apple Music on Android TV right at your fingertip. Don't hesitate and try it at once!
Was this information helpful?
TrustScore 1 | 1