Either Spotify Free users or Spotify Premium users are fed up with the Spotify for a long time and seek for the help from some Spotify Ad Blocker. When doing some research on Google, you may found out there are lots of Spotify Ad Blocker available on the Internet. How to choose a suitable one to become a question for all the Spotify users.
To save your time on testing and give you the best idea of choosing Spotify Ad Blocker, we are going to share 4 best Spotify Ad Blockers on all platforms, including Windows PC, Mac, iPhone and Android devices. Just pick up the one for your devices from this post.
For Windows: Download EZBlocker to Block Ads on Spotify
Warming Up:
To use EZBlocker to block ads on Spotify, you shall prepare the version of Spotify from the Official Spotify websites. Besides, your Windows should be Windows 10, 8 and Windows 7 with .NET Framework 4.5+. If you have prepared these important elements, then you can use it to block ads on Spotify.
EZBlocker, written in C#, is free software developed by Eric Zhang with the aim of blocking ads on Spotify when you playing Spotify on Windows. When the Spotify playing ads, then the EZBlocker will be muted the Ads and doesn't affect the other sounds on your computer. It is stable and feasible for blocking ads on Spotify.
It is easy to use EZBlocker to block ads on Spotify. Just download it and then run Spotify app on your Windows, then you can enjoy Spotify without any ads.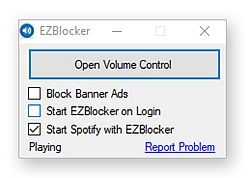 However, it is just the mute way to block ads. If you really want to block ads on Spotify without premium. You can take a look at the following tips on blocking ads on Spotify at ease. If you are other users of Spotify, please keep reading and get the tools for blocking ads on your devices on the following parts.
For Mac: Get Spotifree for Blocking Ads on Spotify on Macbook
For Mac user, here we recommend a nice Spotify Ads Blocker to block ads on your MacBook Air, MacBook Pro and even iMac. The name is Spotifree, which is a free app for blocking ads across all the Mac system.
You can just download it by the link above on the Mac and then run it for controlling the Spotify, then you can enjoy ads-free Spotify on Mac.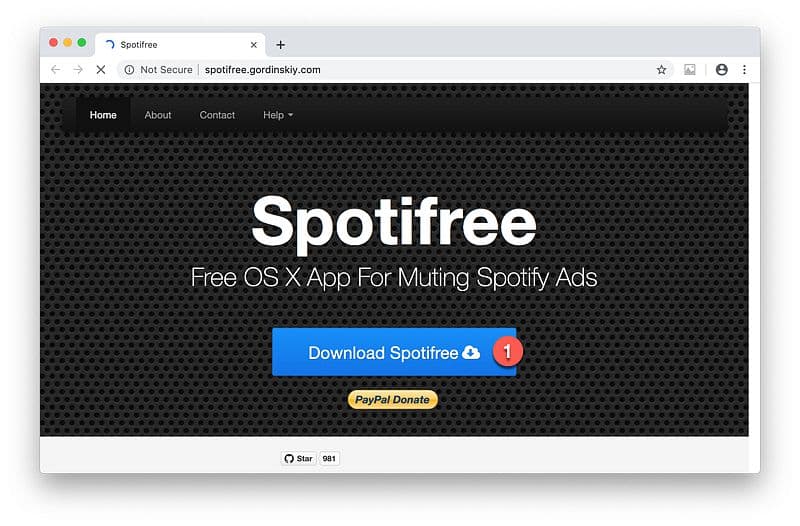 For iPhone: Try Spotify from Tweakbox for Getting Rid of Spotify Ads
If you are TuneFab lovers, then you can't miss Tweakbox, which have already been introduced for twice. It is an Apps store for iPhones users to download the apps from App Store, Tweakbox and Tweaked Apps and more. Spotify users can download Spotify app from Tweakbox under the Tweaked Apps category and then install it on your iPhone, then you can download music from Spotify free and enjoy Spotify without ads.
Step 1. Download Tweakbox on your iPhone and install it on your iPhone.
Step 2. Having installed the Tweakbox successfully, run it on your iPhone.
Step 3. When catching sight of the main interface of Tweakbox, you can see Home, Apps, and INFO. Here we need to hit Apps.
Step 4. On the Apps page, you can see lots of columns for you to download the apps. Here hit Tweaked Apps and then input Spotify on the next page.
Step 5. When it is fully installed, you can enter your Spotify E-mail with your password to enjoy Spotify without ads.
Note: It is available for your iPad, iPhone and iPod, so if you want to enjoy Spotify without ads on your iPad or iPods, you can also download it on your iPad or iPod to enjoy.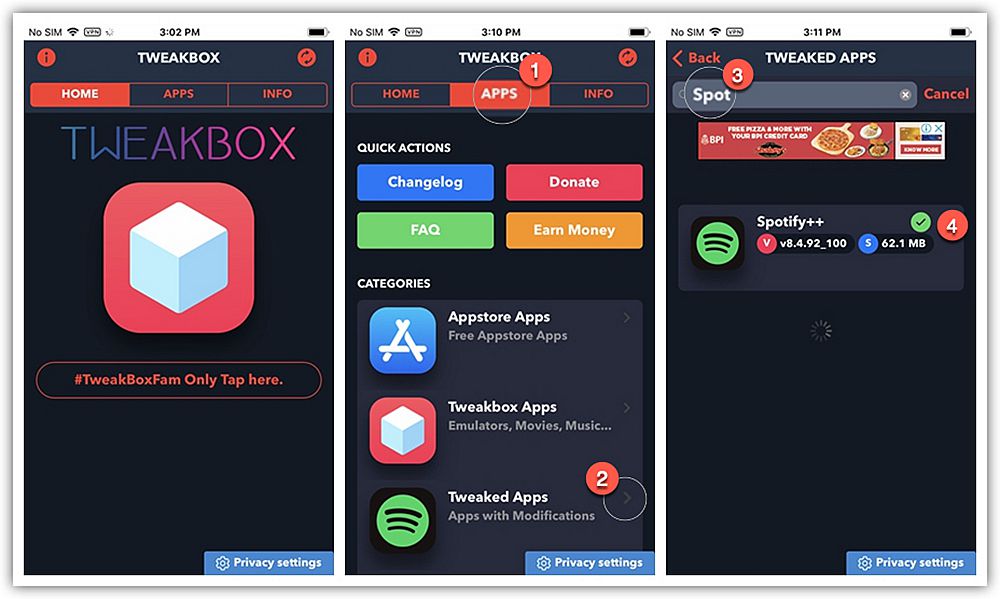 For Android: Get Spotify Mod Apps from TutuApp for Blocking Ads on Spotify
To enjoy ads free on Spotify on Andriod devices, you need a tool named TutuApp, which can be used for enjoying the Spotify Premium functions, like blocking ads, adjusting the music quality and more. Like the Tweakbox app, this App act like the Google Play Store on your Android devices. You can download Spotify Music Mod version from TutuApp store and then you can easy to block ads on Spotify in your Android devices.
Step 1. Download TutuApp and install it on your Android devices.
Note: Make sure that you have already turned on the Unknown Sources on your Android devices.
Step 2. When it is downloaded, on the main interface of TutuApp find out the Spotify app. Or you can go to the search bar for downloading the Spotify app for blocking the Ads on Spotify.
Step 3. On the introduction page of the Spotify app, hit to the Download button to download and install the Spotify app on your Android devices.
Step 4. When you have successfully downloaded and installed the Spotify on your Android devices, it is easy to enjoy Spotify playing without ads on your Android devices.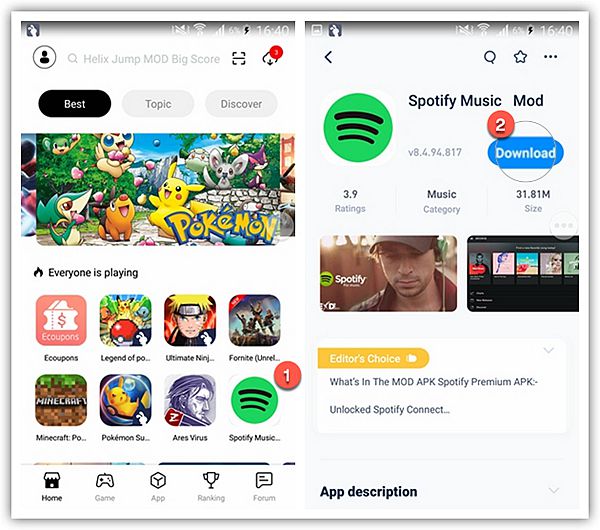 See? Now, you can block ads on Spotify with some helpful and reliable Spotify Ad Blockers on your PC computer, Mac and all your devices. Start from here to enjoy Spotify with no ads playing. If you think it helpful for your friends, share this post with him or her.
Was this information helpful?
TrustScore 2 | 33