Connected your computer with the Internet, you are accessible to enjoy multitudes of attractive Spotify Music with a tiny Spotify app. However, sometimes you may meet with some errors when enjoying Spotify Music, like Spotify Error Code 4, Spotify Songs Greyed out and Spotify Error code 17, the main topic of today.
Generally, you will meet Spotify Error code 17 under the following 2 situations:
#1 When installing Spotify on your computer, a Spotify Error Code 17 will jump out.
#2 When logging in Spotify with your account, a Spotify Error code 17 in red will appear on the main login interface of Spotify.
So what should you do when meeting Error code 17 of Spotify? Here are the full tutorials of the solutions of Spotify Error Code 17 for Spotify Free and Spotify Premium. Let's get the solution for the first situation in the first part.
CONTENTS
Part 1. How to Fix: Spotify Error Code 17 on Spotify Installer
Error Description: Spotify could not be started. (Sometimes, it will be Spotify has encountered a problem and needs to close. We are sorry for the inconvenience.)
Reasons: Spotify doesn't install on your computer successfully.
Solution: Here are 4 skills to Fix Spotify Error Code 17 when installing Spotify on your computer.
#1. Make sure your Windows Installer is running
Back to your Windows desktop and then find out "This PC" and then right-click to "Manager". Then you will see the main interface of "Computer Management". Scroll down to "Services and Applications" and click to Down-arrow button > "Services" to find out "Windows Installer". Then right click "Properties" and then see if your Windows Desktop is running.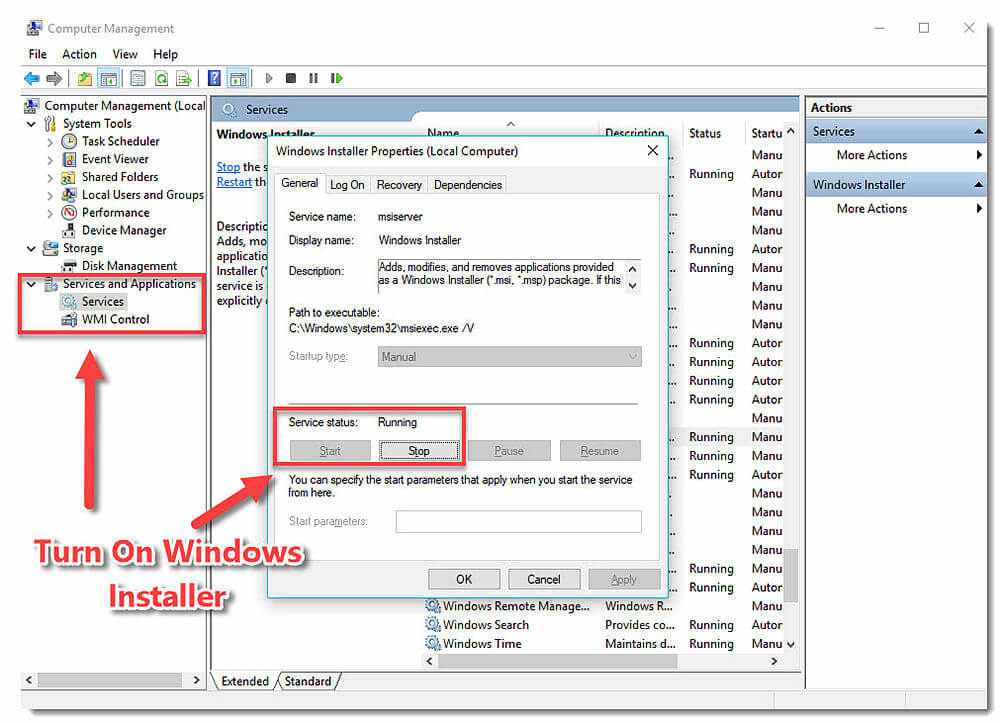 #2. Set Up A Windows Restore
Right-click to "This PC" and the choose "Properties" and then you will see the whole system settings, like Device Manager, Premote Settings and more. Here choose "System protection". Here is System Promote that you can create a restore point and then set a Windows Restore to use Spotify app.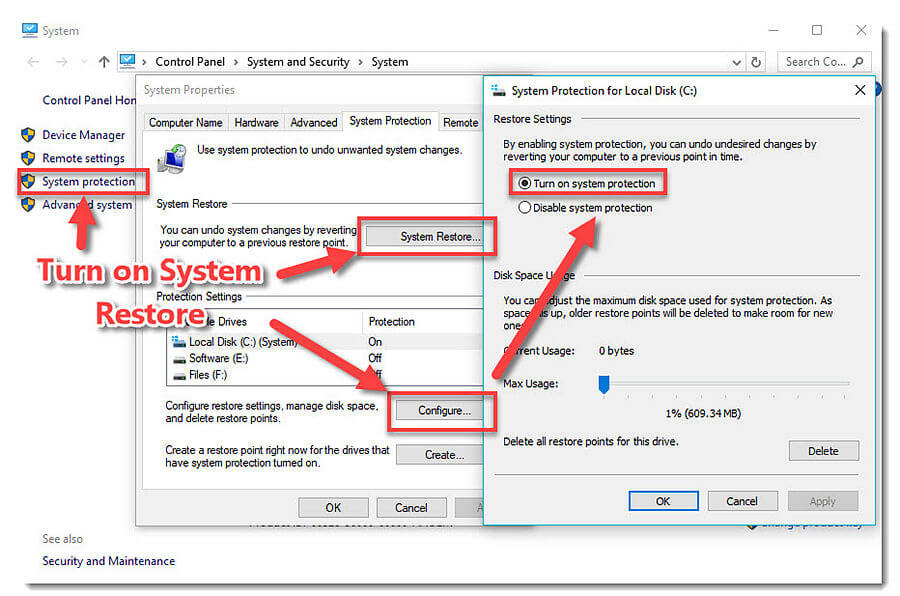 #3. Use Antivirus to Remove Virus
If there is no Antivirus software on your computer, then please install an Antivirus system to remove viruses on you Windows. If there so, then run your Antivirus software to remove viruses from your computer. After that, then you can check if the Spotify installer is running on your computer.
#4 Change the Installation Path
Traditionally, you may install Spotify to the installation path "C:\Users\YourUserName\AppData\Roaming\Spotify" and then meet Spotify Error Code 17 during the installation of Spotify. If it is your installation path, then go to the AppData folder to copy the whole Spotify files and then create a new one on the other folder on another disk, like "E:\My Music\Spotify" and then run Spotify installation files to fix this annoying problem.
However, if you have fixed the Spotify Error Code 17 when installing Spotify and unfortunately meet with Spotify Error Code 17 during logging in Spotify, what should you do? Never mind, you can keep reading this post and we will introduce the solution on fixing Spotify Error code 17 on the following part. Let's go.
Part 2. 2 Ways to Fix Spotify Error Code 17 on Login Interface
Error Description: A firewall may be blocking Spotify. Please update your firewall to allow Spotify. Additionally, you could try changing the currently used proxy settings. (Error code: 17)
Reasons: You may connect a VPN or different IP when login Spotify on your computer or you may connect Spotify on the different countries rather than the frequently-used computer.
Solutions: There are 2 ways to fix Spotify Error Code 17. You can pick up a suitable way to fix your problem.
#1 Change to A Different VPN
Try to log in to your Spotify account with a different VPN. Here we highly recommend to use the Plex VPN which consists of various lines of different counties.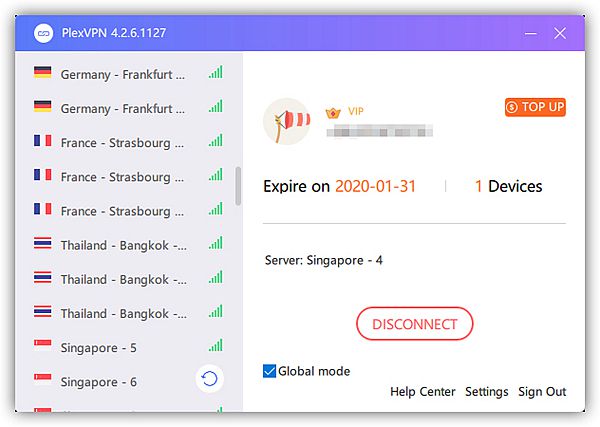 #2 Change Your Country Profile
Go to Spotify's official website and then Log in Your Spotify account to enter your Spotify Account Profiles. And then Choose Edit profile to change your country.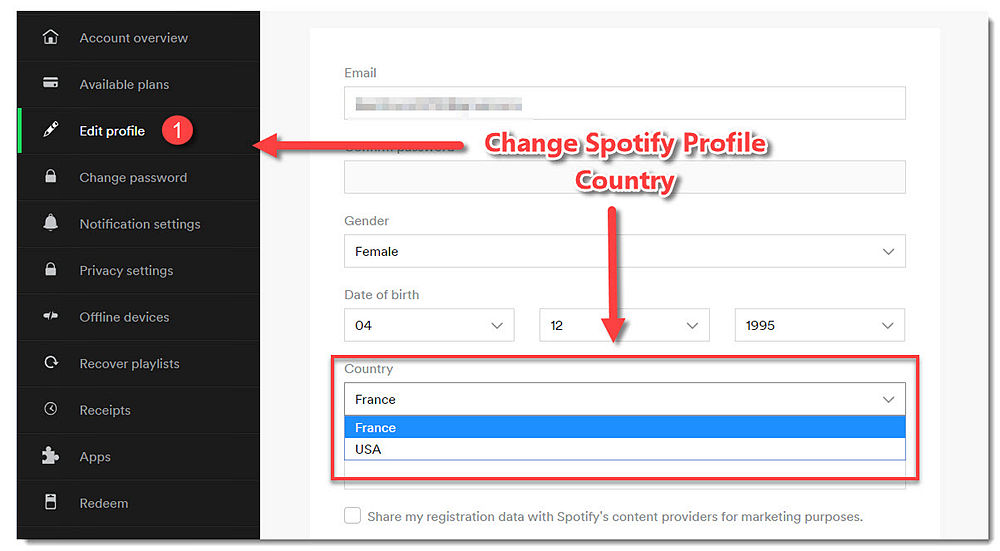 Now, that's all for today on how to fix Spotify Error Code 17. Hope all the methods can be feasible in fixing your problem. If there are any problems with using Spotify, please let us know by sending an E-mail, submmitting a ticket or leaving a comment below. Enjoy your unlimited Spotify music here.
Was this information helpful?
TrustScore 1.8 | 34