In the previous post How to Fix Apple Music Problems, we've introduced detailed solutions to most frequently asked Apple Music issues and errors. Many of them work perfectly. And now, we are going to help you fix another issue, that is the Spotify Error Code 4 with an in-depth guide.
"I am a premium member and whenever I go to my PC and open Spotify, a window constantly pops up showing Spotify Error code 4, which means there is no Wi-fi connection. But I checked my PC, I have a perfect connection. Can anyone tell me how to fix it!"
Recently, many Spotify users have encountered Error Code 4 Spotify problem even if they have the full WiFi network. Some of them suck in finding a way to fix the Error Code 4 on Spotify. Therefore, this article will give 2+1 solutions to back up Spotify Music on PC and fix Spotify Error Code 4. Check it out!
Don't Miss:
▪Quick Ways to Listen to Spotify Offline for Free
▪Spotify Bitrate: What Bitrate does Spotify Use?
CONTENTS
Method 1. Allow Spotify through Computer Firewall
Error Code 4 on Spotify will appear due to your computer firewall has blocked Spotify. So, in order to fix error code 4 on Spotify, all you need to allow Spotify through Firewall. Solutions will be different according to your operating system.
Solution For Windows:
Step 1. Press the Win key and search for "Firewall And Internet Protection".
Step 2. On this page, click "Allow an app through firewall".
Step 3. Click "Change Settings".
Step 4. Scroll down to find Spotify and tick the checkbox.
Step 5. Click "OK" to confirm.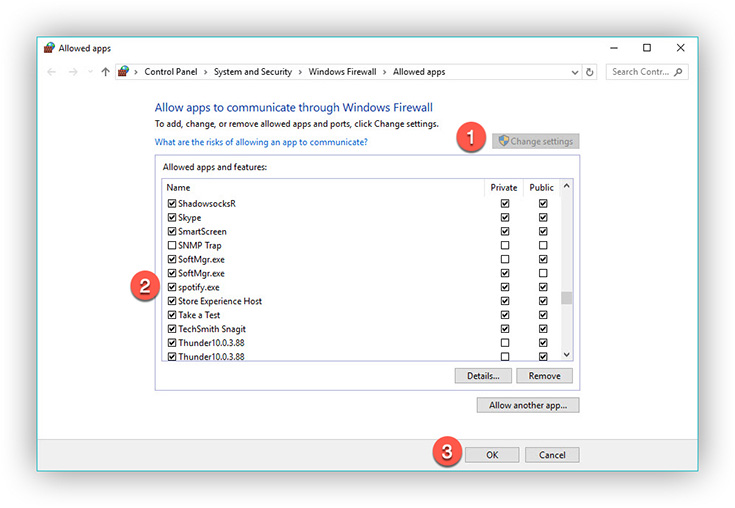 Solution For Mac:
Step 1. Tap on "System Preferences" and choose the "Security & Privacy" section.
Step 2. Click on "Firewall".
Step 3. Click the Lock to Prevent Further changes and then click "Turn On Firewall" and further "Firewall Options" to shift to the new page which can add Spotify to the whitelist.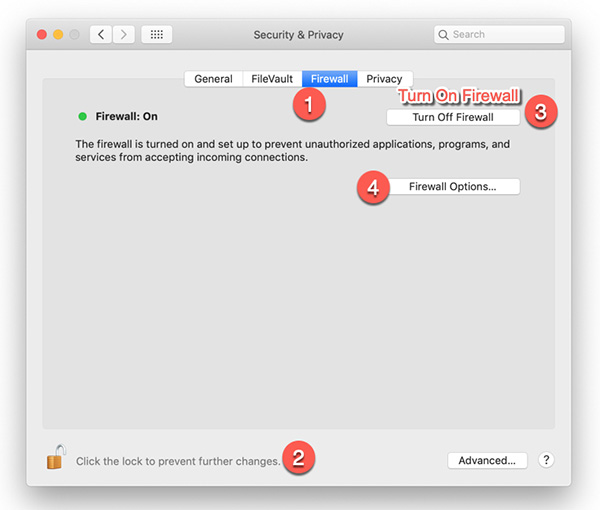 Step 4. Click the "+" right below "Block All Incoming Connections".
Step 5. Select Spotify from the Browse dialog box.
Step 6. Click "Add" to confirm.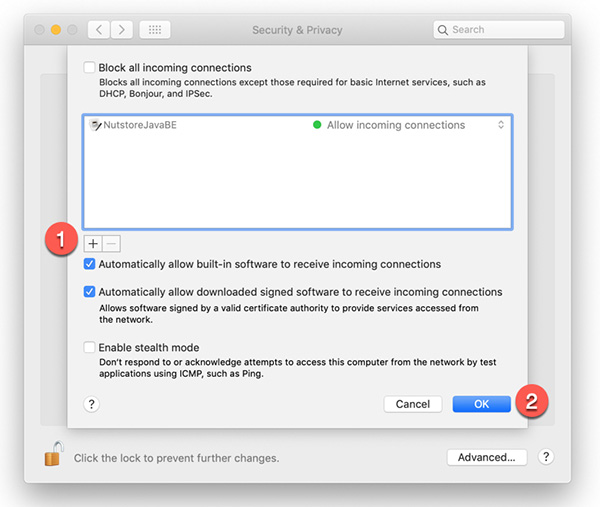 Method 2. Fix the DNS Problems on Your Windows/Mac
The existing DNS is not working will also cause the Spotify Error Code 4 happened. So in this way, it is better to fix the Spotify DNS problem. Also, we will share the solutions on both Windows and Mac users.
Solution For Windows:
Step 1. Right-click your network in the bottom right corner and tap on "Network & Internet Settings".
Step 2. Under "Network status", click on "Change adapter options".
Step 3. Right-click the "Ethernet" and choose "Properties" in the bottom-left corner.
Step 4. Double-click on "Internet Protocol Version 4".
Step 5. Tick the circle saying "Use the following DNS server addresses".
Step 6. Input 8.8.8.8 into the "Preferred DNS server" box and 8.8.4.4 into "Alternate DNS server".
Step 7. Press "OK" to confirm.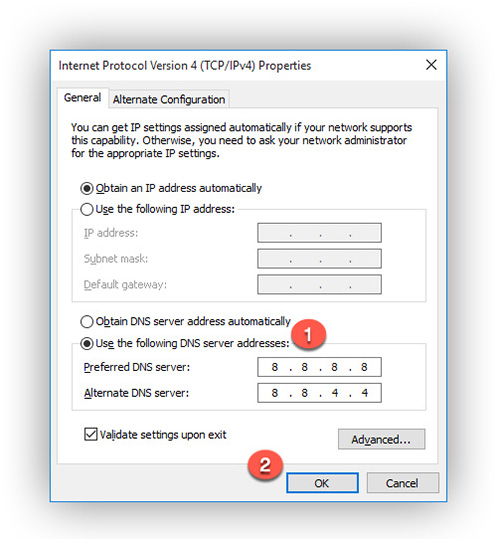 Solution For Mac:
Step 1. Tap "Apple" > "System Preferences" > "Network".
Step 2. Select the connection that you want to configure and click "Advanced".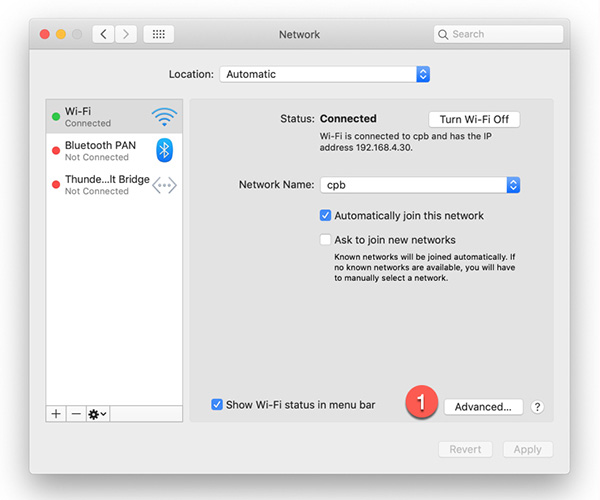 Step 3. Select the "DNS" Tap.
Step 4. Click "+" to replace any listed addresses or add the new addresses 8.8.8.8 and/or 8.8.4.4 at the top of the list.
Step 5. Click "OK" to confirm.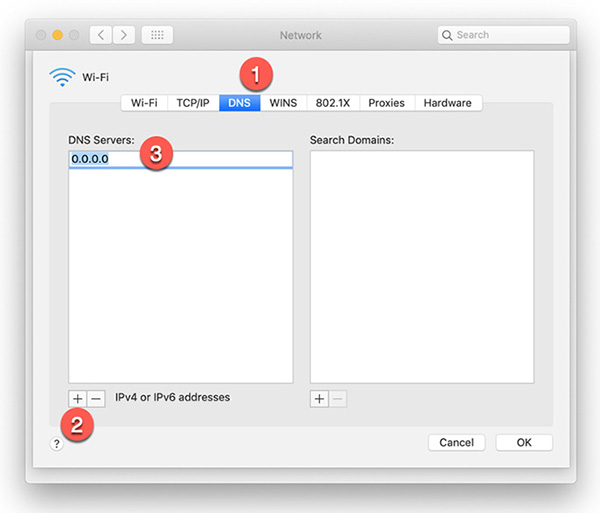 Generally speaking, the majority of people meeting Spotify Error 4 problem is because of no WiFi connection. But few users said the Error code 4 problem they met refers to a crash problem. If you are one of them, you can go here to see if it works for you.
Method 3. Backup and Reinstall Your Spotify Music with TuneFab
If the above 2 methods still fail to fix the Spotify Offline Error Code 4 appear when enjoying Spotify Music, you can have a try on the quick and fast method, that is back up all the Spotify Music playlists and then reinstall the Spotify App, for there might be something indiscoverable wrong with your Spotify App.
For Spotify Premium users, they are easy to make all their Spotify Playlists accessible with Spotify "Offline Mode" running. In other words, they can still listen to songs that have been downloaded without the internet connection and free from backup problems. However, it is not an easy case for Spotify Free users, who can just enjoy Spotify online with no permission for online listening.
To fix this problem for Spotify Free users, the powerful Spotify Music Converter is an urgent demand. Here, we recommend TuneFab Spotify Music Converter, which enables you to download Spotify music and save it to your computer.
TuneFab Spotify Music Converter is such a program helping you to rid Spotify music's DRM and convert songs of OGG format to a plain format like MP3 and more so that you can save these converted songs to your local computer folder to enjoy offline. It is the converter that allows you to convert your Spotify Music with batches and without any quality and metadata lost in 5X default conversion speed.
Let's check out how it works on backup Spotify for offline listening.
Step 1. Download and Install TuneFab Spotify Music Converter
Choose the compatible version and click the "Try It Free" button to download the version. When the whole downloading is finished, follow the installation to get TuneFab Spotify Music Converter installed.
Step 2. Run the TuneFab Spotify Music Converter and Add Spotify Songs to Convert
Here, click to the note-shaped icon to launch the program. Then you can catch sight of the whole TuneFab Spotify Music Converter main interface.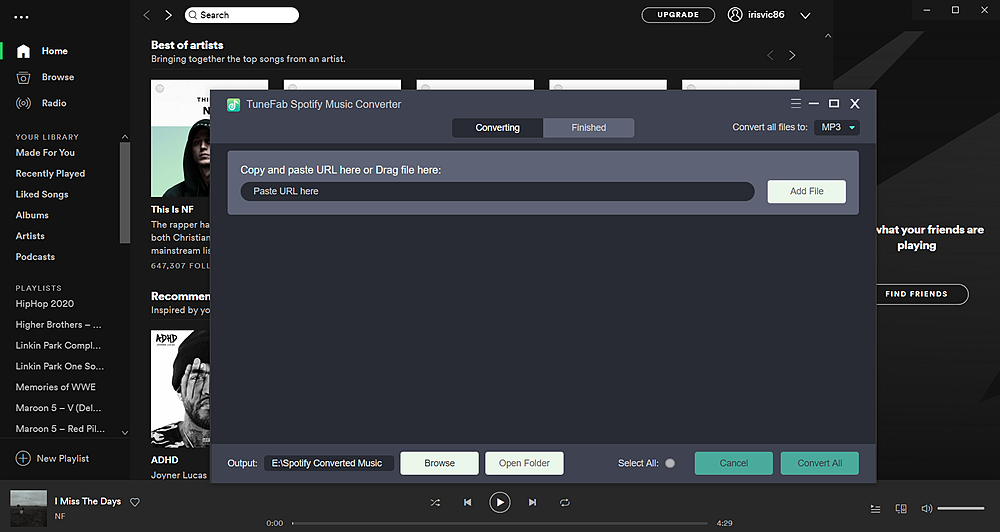 TuneFab provides users with two ways to add Spotify songs.
You can either directly drag Spotify songs to the program. Or click the three horizontal dots behind the song in Spotify, copy its link and then paste it into the search bar of the program. When the whole music is selected and added to the TuneFab Spotify Music Converter.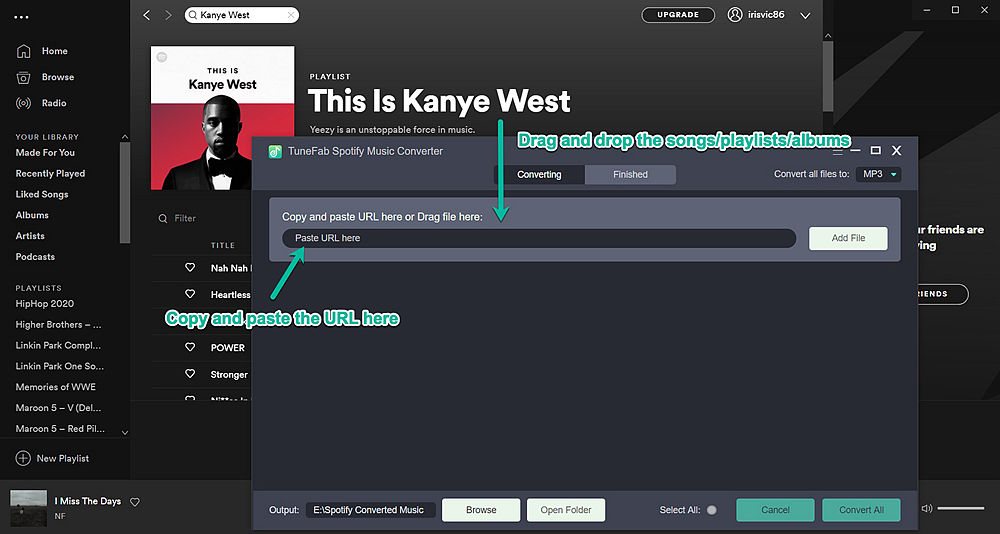 Step 3. Change an Audio Format
Tap "Menu" > "Preferences" > "Advanced" and choose one output format. Additionally, you can also adjust the sample rate and bit rate for better song quality.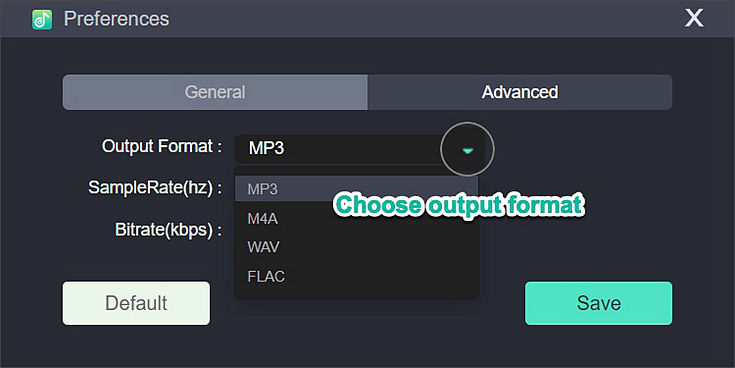 Step 4. Reset the Default Output Folder
Next to Advanced, now move onto "General" to reset the default output folder. Click "Browse" to change it to the folder that you want. Then click "Save".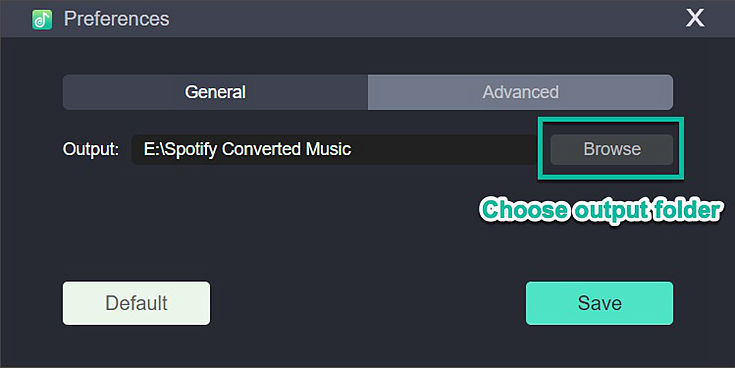 Step 5. Begin Converting And Enjoy the Songs
Hit "Convert All" or "Convert X Items" and the program will begin converting Spotify songs immediately. When the conversion ends, click "Finished" to listen to the converted songs.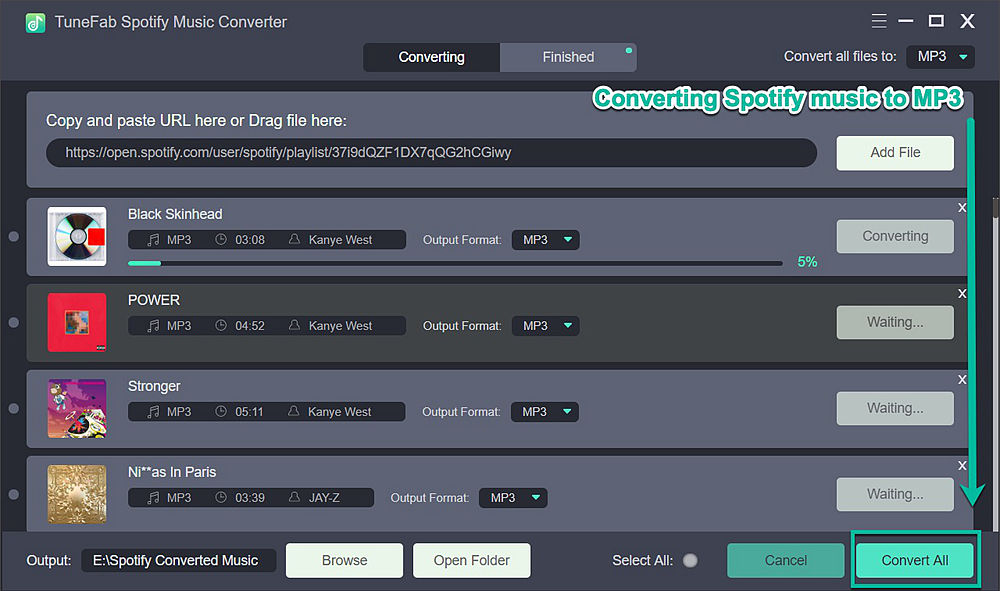 In short, this post can be a good guide for helping you to fix the Spotify Error Code 4 problem. With TuneFab Spotify Music Converter, Spotify users no matter with or without a Premium account can access Spotify music under the situation of no internet connection or when Spotify stops running. Just download a trial version to experience first.
Was this information helpful?
TrustScore 1 | 4