Spotify, one of the most prevailing streaming music services for music enjoyment, provides users with a vast catalog of tracks. However, everybody likes to try novel things. It's so boring if you listen to the old Spotify music continuously and frequently. Thus, you would want to search for new Spotify songs to enjoy. Here we list the best tips to help you find more excellent music on Spotify.
CONTENTS
Part 1. 5 Ultimate Tips on How to Find Good Music on Spotify
Spotify is a great place for you to find new music. Now we briefly show you these 5 Spotify using tips on how to discover good music inside Spotify program.
1. Spotify Browse Feature
While launching Spotify, you can find the Browse section which is on the top left of the sidebar. Here is the first place helping you to find out more wonderful tracks on Spotify. This feature is the most reliable approach to search for everything that Spotify will offer.
Go to "Browse", and you'll notice five subsections (Overview, Charts, Genres & Moods, New Releases, Discover).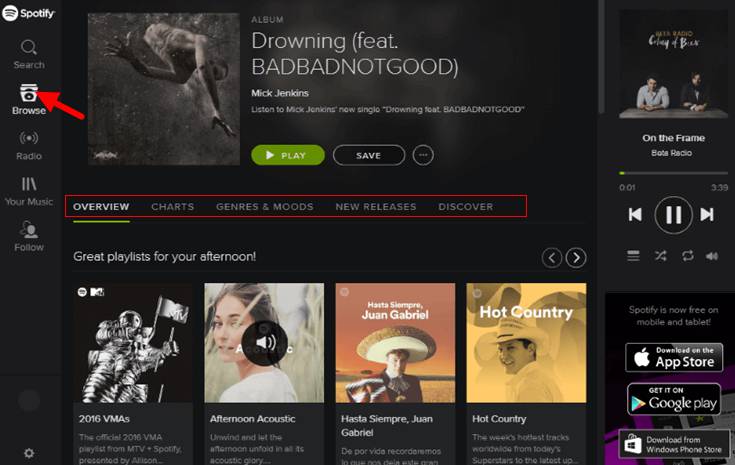 Five Subsections of Browse Feature:
* Overview: An integrated page for users to quickly peek at other subsections.
* Charts: Spotify offers Top 50 & Viral 50 songs for all countries where it's available. You can easily and quickly discover popular Spotify music to enjoy.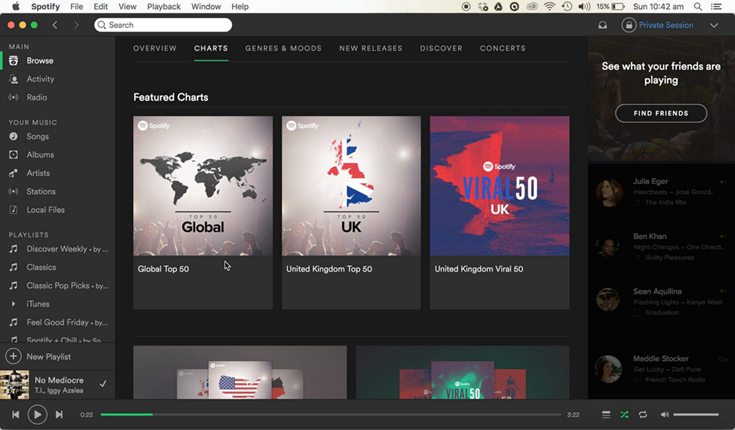 * Genres & Moods: This function is composed of 35 diverse categories of playlists like Hip-Hop, Workout, Chill etc.. Choose what kind of categories you prefer and then good music and playlists can be found.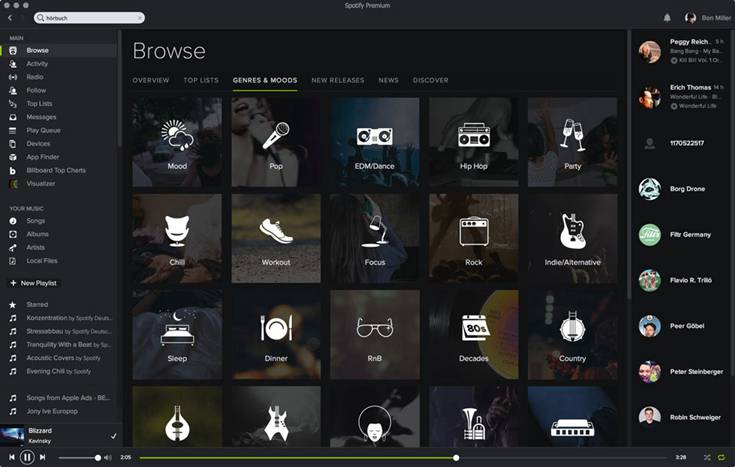 * New Releases: Spotify extends its library of music every single day. This page is integrated by a variety of albums. Just click the album you like and find more music on Spotify for your playlists.
* Discover: This tab is directly pointed to your Spotify listening habit. It gives you recommendations and suggestion according to your listening history, helping you to better discover good music on Spotify which are to your taste.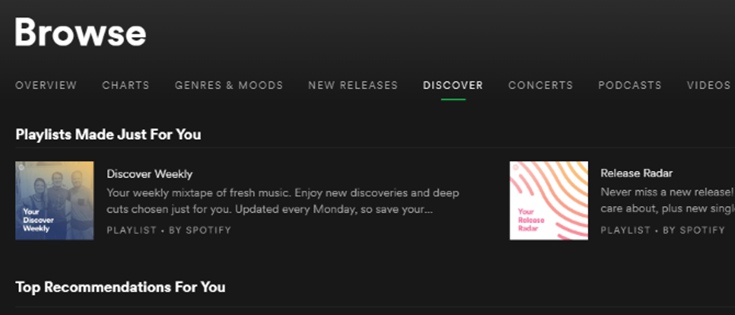 2. Discover Weekly
Every Monday, Discover Weekly updates a new playlist, which usually contains 30 different songs automatically for you. This feature is excellent and helpful because these songs are picked based on your listening taste and preferences. You have easy access to the excellent Spotify songs which are tailored to you specifically.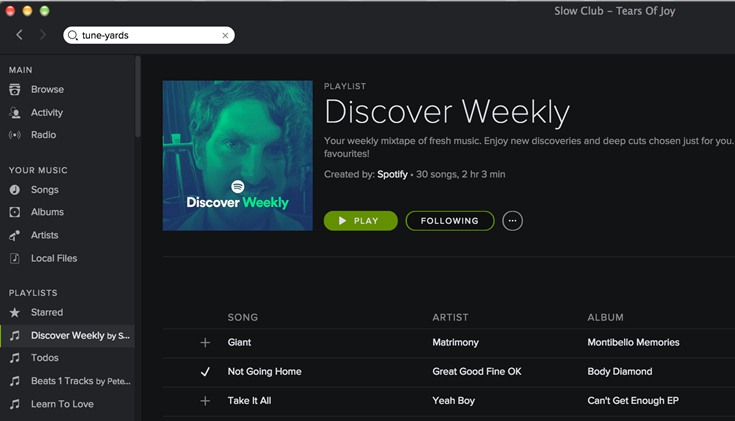 3. Radio Stations
It's worth mentioning that Spotify possesses a radio feature which is quite useful. This "Radio Station" consists of three parts(Genre Radio, Song Radio, Artist Radio), which provides the hottest and most popular Spotify music for users to discover.
Note: To enjoy a radio station, right-click on any song to select "Go to Song Radio" or right-click on any artist you like to choose "Go to Artist Radio". Besides, to start a genre station, press "Radio" on the left sidebar. It's worth a try!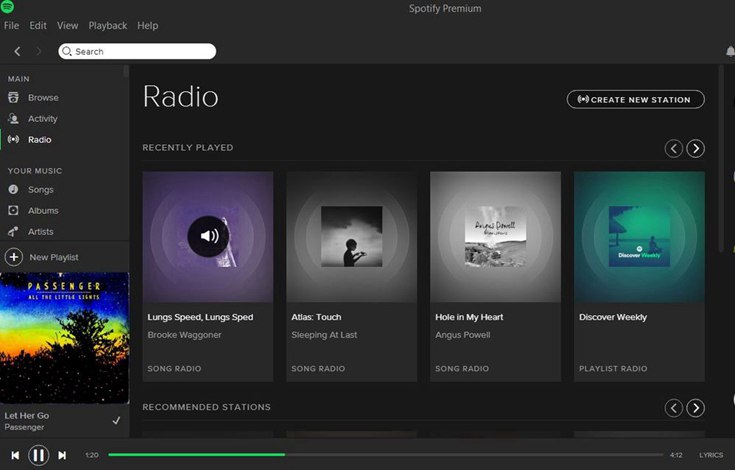 4. Related Artists & Follow Artists
Spotify has a social function where you can follow your favorite artists to find good Spotify songs they share. Or you can follow the related artists by visiting the page of any artist.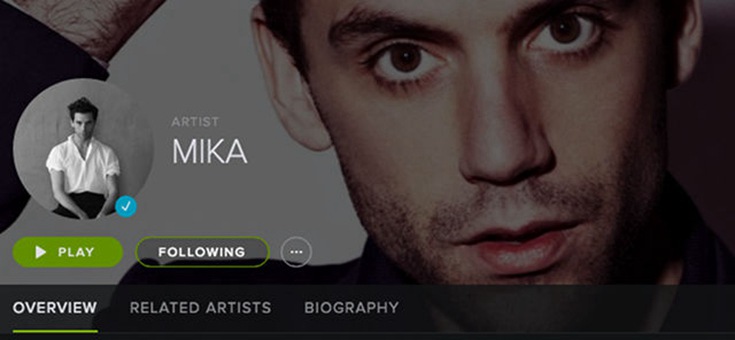 5. Follow Friends' Playlists
If you want to discover more good music on Spotify, try to follow your friends on Spotify to discover their playlists is also a good choice for you to find the good songs your friends enjoy.
Part 2. How to Better Enjoy Spotify Tracks Offline
Through the several efficient ways above, you are able to find plenty of good music on Spotify. However, you will then find its inconvenient because you can only listen to them inside Spotify program even you have subscribed to Spotify Premium program. This mainly results from the DRM encryption added on Spotify songs. Therefore, to better enjoy Spotify music you've discovered on any other portable devices at anywhere you go, it's advisable to download and transfer these songs to any devices directly. Here we recommend TuneFab Spotify Music Converter to download and convert the music you found on Spotify.
TuneFab Spotify Music Converter is a professional music converter which can be used to convert Spotify music and free download them without any trouble. You can free download the good music you found on Spotify to play on other portable devices by using it to remove DRM protection and convert Spotify tracks to other common formats like MP3.
Guide on How to Use TuneFab Spotify Music Converter
Step 1. Download & Installation of TuneFab Spotify Music Converter
Download and install TuneFab Spotify Music Converter to your computer.
Note: The free trial of TuneFab Spotify Music Converter lasts only 30 days. In order to use it more conveniently and permanently, you can get the full version by purchasing it.
Step 2. Add the Spotify Music You Find to TuneFab Spotify Music Converter
Open TuneFab Spotify Music Converter. Hit "Add Files" button on the top-left of the main interface. Then drag Spotify songs you find from Spotify. Or if you copy and paste the song link, the music can be also added.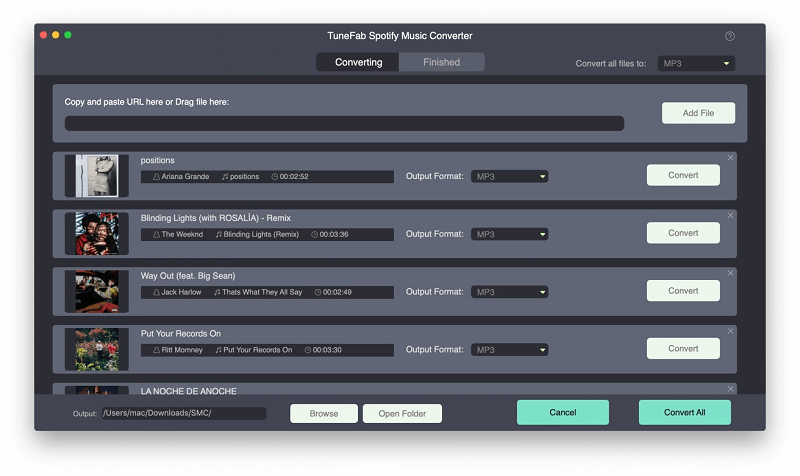 Step 3. Select Output Formats & Parameter Settings
Go to "Options" > "Advanced" to choose the format you prefer to convert to (MP3, M4A, WAV, FLAC are included). MP3 is recommended since it is the most common audio format. Still, you can also amend the sample rate and bitrate settings to improve the quality of your Spotify songs.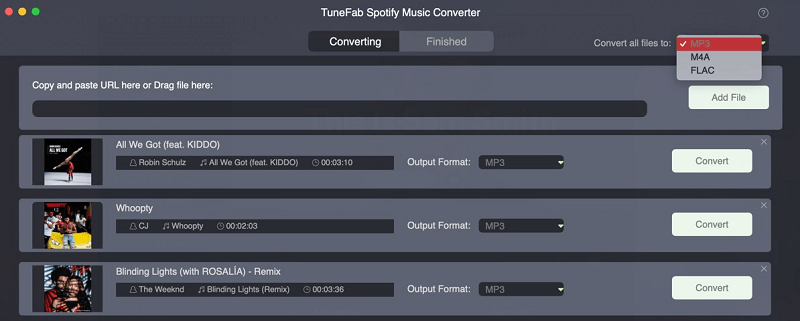 Step 4. Change Output Folder
Go to "Options" > "General" to change the destination folder to store the converted Spotify music you found.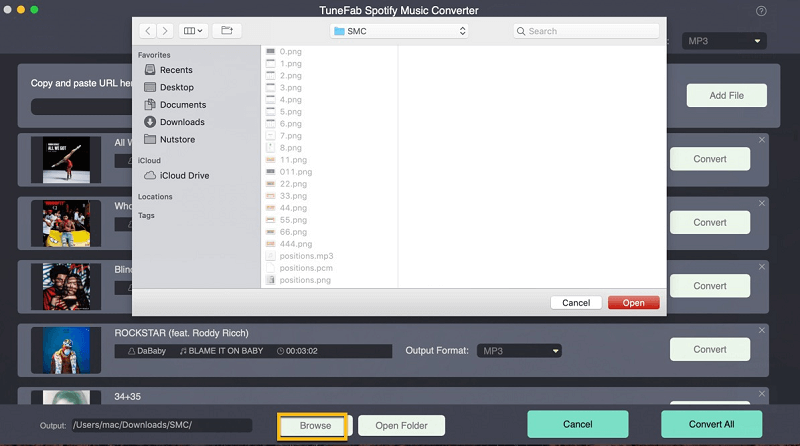 Step 5. Start Conversion
After all the settings, click "Convert" to quickly and easily convert the Spotify music to DRM-free ones.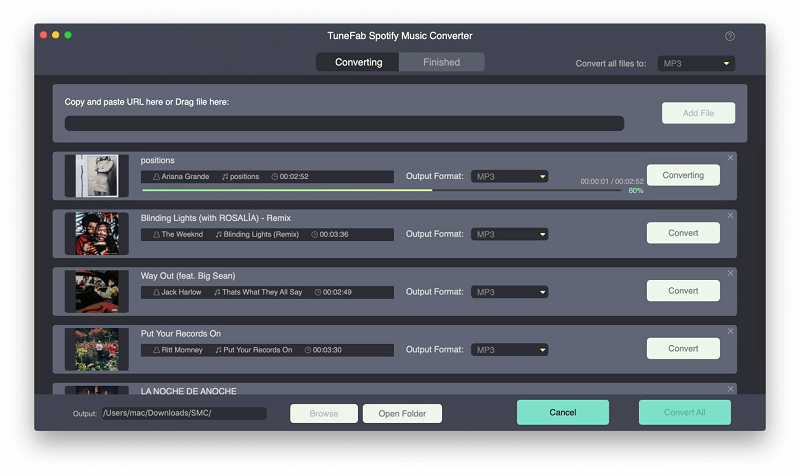 Step 6. Copy the Converted Spotify Music to CD or SD Card
After conversion, you will get a new version of the good music you find on Spotify. Then you can edit or transfer them freely as you like. If you want to listen to them on other devices like mobile phones, copy them to your phone directly. Or you can choose to burn them to a CD with a CD burner.
When you get sick of the existing Spotify playlists, you are able to find good music on Spotify efficiently through above ultimate tips. Also, if you want your Spotify listening more conveniently, TuneFab Spotify Music Converter can be a great choice. Not only can it help you to free download the music you find on Spotify from DRM protection, but also convert the music to compatible formats for playing on more devices. Be free to download it and try!
Was this information helpful?
TrustScore 5 | 49