Talking about the relationship between Taylor Swift and Apple Music, actually, Taylor was used to be quite unsatisfied with Apple Music, and she even wrote a public letter to criticize Apple in 2015, the content of the letter is shown below:
"I'm sure you are aware that Apple Music will be offering a free 3 month trial to anyone who signs up for the service. I'm not sure you know that Apple Music will not be paying writers, producers, or artists for those three months. I find it to be shocking, disappointing, and completely unlike this historically progressive and generous company."
As we can see, Taylor is unsatisfied with Apple Music's three-month free trial period. She considers that results in the loss of artists, producers,and writers. As a result, Taylor refused to release her hit album "1989" on Apple Music. The letter has attached great importance to Apple Inc. After the released of Taylor's letter, Apple announced that they would still pay artists during the free trial period, and this has settled the problem down.
Since then, the relationship between Taylor and Apple Music has improved greatly, in 2016, Taylor even performed in an advertisement of Apple Music. The sales of the song, Jumpman, which was used in this advertisement rose dramatically by 432%! Besides, the views of the playlist, GymFlow, which was selected by Taylor Swift in Ad also grew by 325%. This could obviously see the profit brought to Apple Music after Taylor's representation.

Taylor Swift's New Song – Look What You Made Me Do
Recently, Taylor's new single song "Look What You Made Me Do" from her new album "Reputation" has released on Apple Music (The album was released on Nov 11, 2017). There are many comments made on Taylor's new songs. Some people consider that the rhythm of this song is very beautiful and brain-washing. But others think that Look What You Made Me Do is not as amazing as the former song of Taylor. Comparing to Taylor's style before, LWYMMD indicated that the new album is going to be the dark style instead of the sweet, lively one as before. But the song still attracts many attention and love from a massive amount of listeners.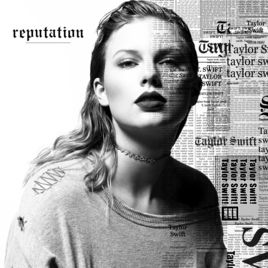 Other Popular Albums of Taylor Swift in Apple Music
Except for the new-released song, Taylor Swift also has many top ranking and popular albums. Here are few of them:
#1. 1989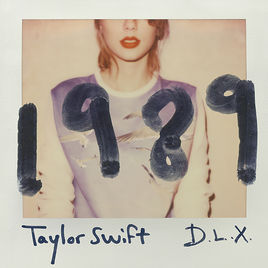 Released: 2014
Top Songs from the Album: Shake It Off, Blank Space
#2. Speak Now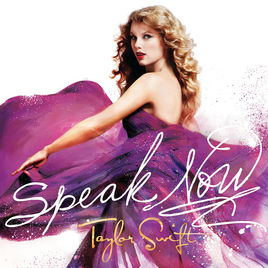 Released: 2010
Top Songs from the Album: Innocent, Last Kiss
#3. Fearless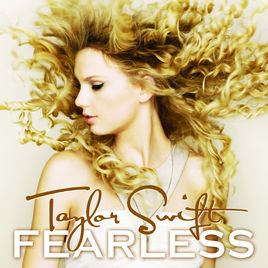 Released: 2008
Top Songs from the Album: Love Story, You Belong With Me
You May Also Like…
If you are the big fan of Taylor Swift, you must want to collect her songs even when your Apple Music Membership is expired. You would fail to save them directly since the songs are well-protected by Apple's DRM technology. As a result, you need the help of a third-party program. Here TuneFab Apple Music Converter would do you a big favor, because it can rip DRM from Apple Music songs and convert them into common music formats such as MP3, M4A, etc. Try it to help you save Taylor's songs now!
Was this information helpful?
TrustScore 5 | 49