"What happened to my Apple Music? It keeps skipping songs on my iPhone. Guys, how can I fix it?"
Have you ever met the same problem? Though Apple Music is a professional and popular music streaming service that features the 50-million music library, "For You" section, Apple Music for Artist and so on, some Apple Music subscribers have some complaints, such as the Apple Music keeps skipping song error. Do you know how to fix Apple Music skipping song? If not, then don't miss this detailed article where you can find some useful solutions.
CONTENTS
Solution 1. Check Whether the Song Skipped is Unavailable
First of all, if the song is unavailable in Apple Music, it's certain that it can' be played on Apple Music, therefore you need to check whether your song is available or not. Here is what you need to do:
On Your Computer:
Select and play the song in iTunes to see if the song is playable.
On Your iOS devices:
Play the song on Music app to find out if it can play on other devices successfully.
If your songs are invalid in deed, then you need to re-download the song or re-add the song to your music library. But if your song is available, then try the below solutions.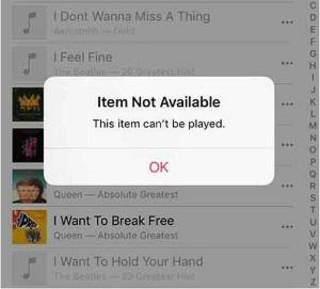 Solution 2. See If You Have a Network Problem
Sometimes, your network connection may be unstable. Therefore, when you find Apple Music skipping song error, that means you possibly have a problem with network connection. To check if you have a network error, you can switch between Wi-Fi and mobile data, and check if you can get on the internet smoothly now or you can try to play the song on another iOS device. If the song keeps skipping because of the network error, then you can try to use mobile data to play the song or go to somewhere provides stable Wi-Fi.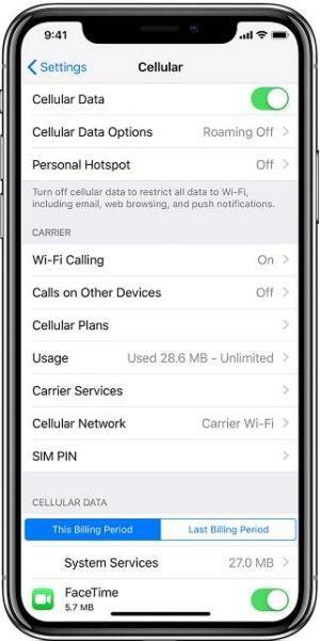 Solution 3. Re-download the Song or Re-sync with iTunes Library
Obviously, if the song is downloaded or synced unsuccessfully, then it is not playable. Hence, you can delete the song and then re-download it, or remove it from your library and then re-sync with iTunes library.
Besides, to avoid this situation, here comes some advice:
#1. When you want to download songs on Apple Music, you had better download them one by one. Don't download several songs at the same time.
#2. When syncing music between iTunes and iOS devices, any changes made to your iTunes and iOS devices might interrupt the syncing process so that your tracks might be damaged.
In order to avoid Apple Music skipping, you can follow the advice as mentioned above.
Solution 4. Make Sure You Sign In with the Same Apple ID
Moreover, you need to make sure you have used the same Apple ID to sign in Apple Music on your iOS devices and iTunes on the computer, otherwise the skipping problem might happen. Therefore you can check if you are using the same Apple ID in iTunes and Apple Music, if not, then sign out and sign in with the same Apple ID.
Solution 5. Re-download Music App or Re-open the iOS Devices
When you don't know why Apple Music keeps skipping songs, you can try to re-download Music app or restart the iOS devices, even though you don't know what happen to Apple Music. It sometimes can be helpful to fix the Apple Music errors, such as Apple Music skipping.
Solution 6. Ask Apple Support for Help
If you can't fix Apple Music keeps skipping song error by trying the above solutions, then you can get help from Apple Support.
Step 1: First of all, click the link to go to Apple Support website.
Step 2: Scroll down to find "Contact Apple Support" and click on it.
Step 3: Click on "Music" icon > "Apple Music" icon > "Saving & Playing" icon.
Step 4: At last choose "Talk to Apple Support Now" or Schedule a call" icon and enter your contact information. After that, wait patiently, Apple Music technicians will contact you.
For those who find that Apple Music keeps skipping song, just try the above solutions. I hope you can fix it after following the above methods. Actually, the last method can also fix other Apple Music problems such as Apple Music won't download songs on iPhone, Apple Music not syncing, Apple Music streaming slow, etc., therefore I recommend all Apple Music subscribers to download TuneFab Apple Music Converter.
Was this information helpful?
TrustScore 1.9 | 7