"My networks are 100MB/S, why Apple Music streaming still so slowly? Other streaming music apps like Spotify or Pandora are running normally, is there any solution toward this streaming problem?"
"When I have 3 month free trials, all the music from Apple Music are streaming normally. However, things have changed when subscribed for 2 weeks. Sometimes, when playing Apple Music, some song will skip or playing discontinuously and slowly. Is there something wrong with my Apple Music? Any way to settle it down?"
…
All the above questions will bother many people and the way to solve this question are urgent at present. Thus, this essay is going to walk you through on how to solve the slowing playing of Apple Music.
CONTENTS
When facing the Apple Music are streaming slowly, there are 2 ways you can take into consideration, downloading or using a tool to keep it all. Let's go to the first skills, downloading ways.
Part 1. Directly Download Apple Music for Offline Playback
Apple Music allows all the users to download all the music you have purchased. When playing slowly, you can do as follows to upgrade your listening experience.
WITH YOUR iPhone
Step 1. Turn on your Apple Music
Find the Apple Music and tap it to turn it on. After entering to Apple Music, you can select and add the songs or playlist to get it downloaded so that you can listen to it without any obstacles.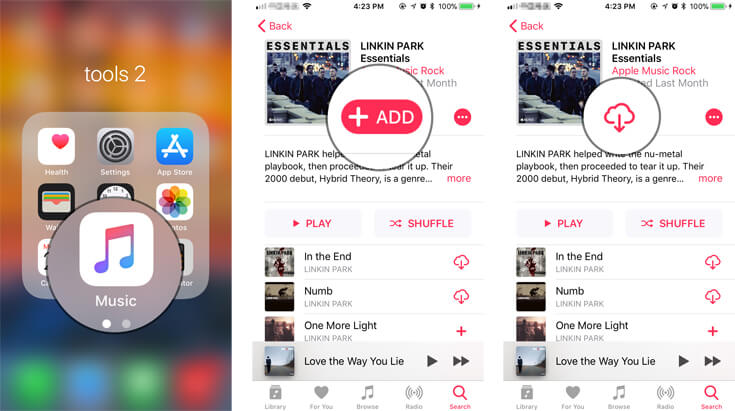 Now you can enjoy your music or playlist hour after hour on your smartphone.
WITH YOUR ITUNES
Step 1. Run your iTunes
You can run your iTunes and find the music you want to listen without any hindrance. As for me, I love to download the song in line with the artists and find out the artists and his songs to get downloaded.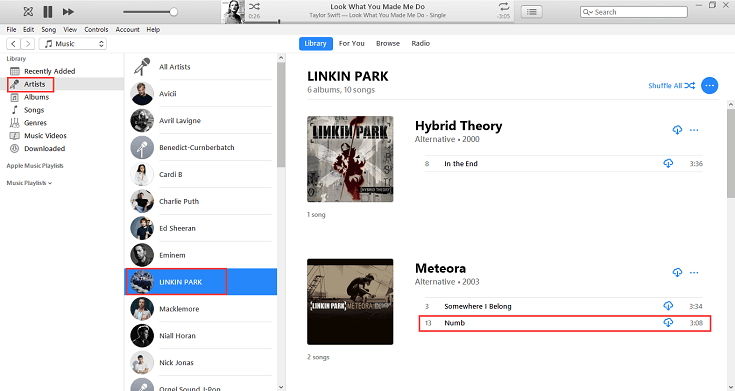 Now, you can listen to your Apple Music unimpeded. However, when you get all your music downloaded in your iPhone or iTunes, there will be unpredictable problems occurred sooner or later. Your phone or computer storage will run out. Thus how to solve this problem once and for all has become an important issue. Here I want to introduce a tool to keep all the songs downloaded and can be stored permanently. Let's move on to next skill.
Part 2. Save DRM-free Apple Music Songs with TuneFab
As stated above, we need a tool to keep all your songs downloaded and play without any streaming problem. However, which tools can be the best options? I hereby introduce a professional and handy tool named TuneFab Apple Music Converter.
Know TuneFab Apple Music Converter via the following video
The reason why I recommend it is varied, but the significant points are the speeds, multiple formats to options and disparate ways to uses. Let me tell you one by one with details.
Speeds:The whole converter offers you to convert with faster conversion speeds, reach up to 16X conversion speed. Thus you can choose the favorite kinds of conversion speed.
Multiple formats:The converter allows you to convert your Apple Music into different kinds, like MP3, M4A, AIFF, AU, FLAC and so on. Therefore, you can choose your favorite conversion file format to get your loved Apple Music downloaded as your pleased formats.
Ways to uses: With this converter, not only you can convert your Apple Music but also you can convert your audiobooks from iTunes. Thus you can succeed in doing two things by only one action.
However, with this multifunctional Apple Music converter, what exactly can you keep all your songs downloaded? Here is the guidance: Listen to Apple Music Songs Offline.
Now your problem of Apple Music streaming slowly are be fixed, any problem when you using TuneFab Apple Music Converter you can comment below to let me know. We will be happy to hear your voice and help you better using your Apple Music.
Was this information helpful?
TrustScore 2 | 4