Nowadays, you can increasingly find that many music files could not be played freely on other different devices or media players you want. This phenomenon mainly results from DRM (Digital Rights Management) technology. With DRM encryption, the protected music cannot be replicated or reused, which highly protects the copyright of the songs. However, it also causes great inconvenience to users. Some people are irritated. They consider that it is unfair, because they have paid for the songs but fail to play them on other different devices, for example, you cannot play Apple Music on a Windows Phone or Android Tablet.
Fortunately, to play these protected music, such as Apple Music freely, you just need a DRM removal solution. To begin with, let's get to know some protected music formats, such as M4P, WMA, OGG.
M4P
M4P format is an audio file extension of AAC (Advanced Audio Coding). It is much likewise as M4A, since both of them are used as the formats of Apple Music songs. But the largest difference between them is Apple's M4P are in FairPlay DRM encryption, a DRM technology developed by Apple Inc to protected the digital contents of Apple, while M4A is totally DRM-free. With the protection, you cannot play Apple's M4P songs on any unauthorized devices. Besides, the amount of the authorized devices is only up to 5.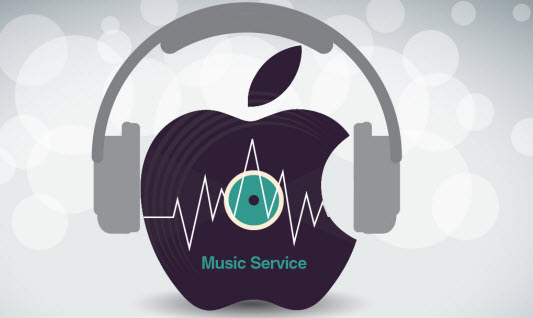 WMA
WMA (Windows Media Audio) is a compressed digital audio format developed by Microsoft. After WMA 7, all the audio files in WMA format are with DRM protection. Even the files are replicated to local library illegally, the songs can not be played. At the same time, to WMA 9, the songs with 64kbps WMA can reach the sound quality as 128kbps MP3. Also, WMA 9 begins to support lossless compression.
OGG Music in Spotify
OGG is a free, open container format maintained by the Xiph.Org Foundation. Normally, OGG refers to OGG Vorbis, and songs with OGG format is DRM-free and can be played on the devices or media players which supports the format. But some music files would add DRM encryption to OGG music files to protect the songs, such as Spotify. The songs from Spotify are in OGG format, but they are well-protected by DRM technology. As a result, for these protected music, you would fail to transfer them out of Spotify and play them freely.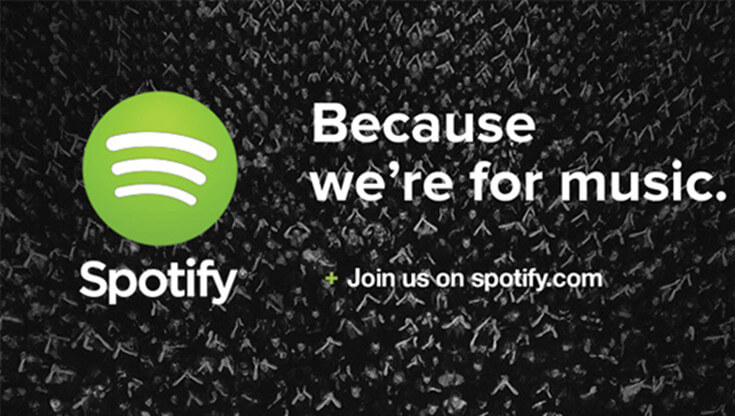 TuneFab Apple Music Converter - Useful Protected Music Converter
As for one of the largest streaming music services, Apple Music is widely used by many people. To play Apple Music's protected songs freely, you need a third-party program to remove DRM from the songs. TuneFab Apple Music Converter would be a good choice. This all-in-one program can remove DRM from protected Apple Music in a rather high speed. It can detect your iTunes and catch the playlists of your Apple Music. You don't need to upload Apple Music to it manually. The output songs from TuneFab Apple Music Converter are all in high quality. With the non-protected Apple Music songs, you can enjoy them whenever you want.
Guidance of the conversion:
• How to Convert Apple Music to MP3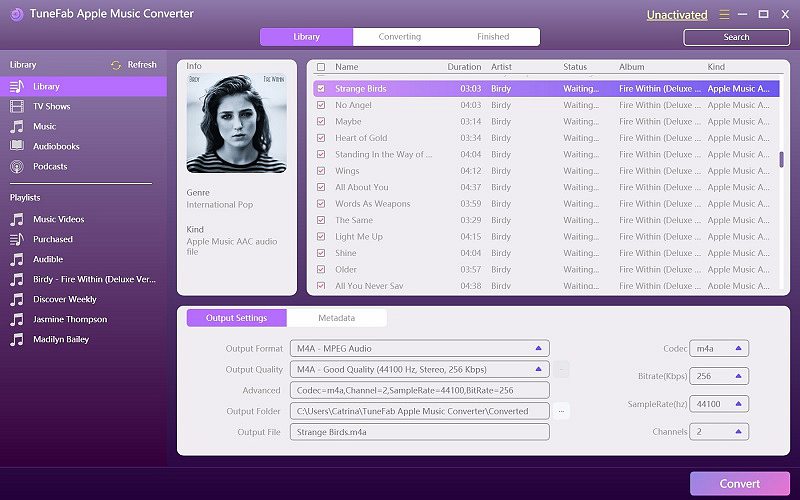 Was this information helpful?
TrustScore 5 | 49