The USB stick should be one of the greatest inventions in this information age. It helps you store files and free the storage of your computer and mobile phone. It even works on your TV! With televisions that are equipped with USB port, you can connect the USB flash stick to TV and then play movies, songs that stored in the stick. But if you want to move iTunes movies into USB and play them on TV, it always fails. Why?
CONTENTS
Part 1. Apple FairPlay DRM Protection
Admittedly, USB sticks can store almost any types of file. But if the file is DRM-protected, your USB stick still contains the file, but your device can fail to recognize the file stored in the flash stick.
When you try to play iTunes movies on non-Apple devices, you should be aware that the iTunes movies are protected by Apple's FairPlay DRM. Attached to DRM protection, the iTunes movies can only be played with Apple authorized devices. Therefore, even if you transfer the iTunes movie file to the USB, the iTunes movie is unplayable. At present, the only method to remove DRM from the iTunes movie so as to watch it on multiple non-Apple products.
Luckily, with the help of TuneFab M4V Converter, you can save iTunes movies to USB and freely watch without any limitation.
Part 2. How to Remove DRM from iTunes Movies
At present, TuneFab M4V Converter is available on Windows and Mac. This multifunctional program can remove DRM from iTunes movies just in few minutes and convert the iTunes M4V format into a common MP4. For movie quality, you don't need to worry about it. TuneFab M4V Converter could keep the movies with 100% original quality. You will certainly get a lossless iTunes movie.
• Unlock Apple FairPlay DRM swiftly;
• Turn iTunes M4V format into MP4;
• Keep videos in 100% original quality;
• Save in customized tracks and subtitles;
Step 1. Launch The Program and Add iTunes Movies to It
Firstly, launch the program and iTunes on your computer. Open TuneFab M4V Converter, and check if it would connect with iTunes automatically. Then click on "Add Files" to choose the movies you want to convert and upload them into the software.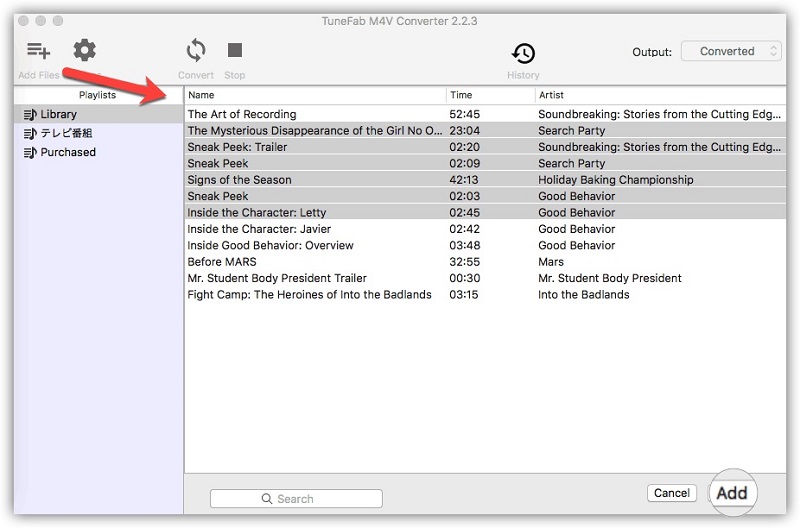 Step 2. Choose Audio Tracks & Subtitles
You are able to set the audio tracks as well as subtitles. It would be easy for you to find the files after conversion.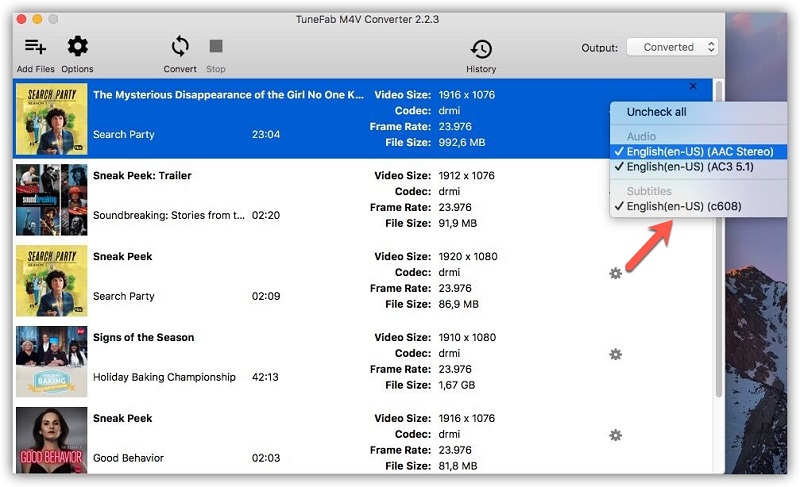 Step 3. Remove DRM from iTunes Movies
Click on "Start" to convert the files. It would be finished in a few minutes. Then you could get the DRM-free iTunes movies and drag them to the USB stick directly.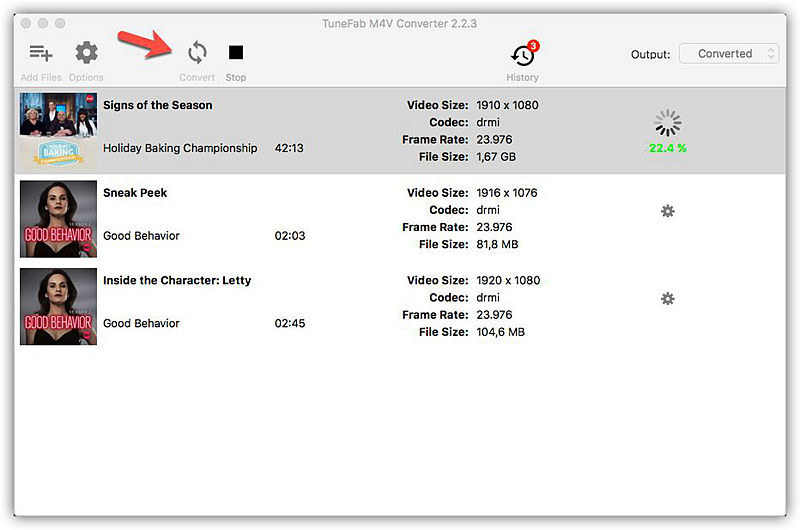 Part 3. How to Play iTunes Movies on TV with/without USB
To those TV with USB port, just insert your USB to the television and select the movies on in your USB stick. As TV supports several common video formats, you can play the converted iTunes movies directly.
TV without USB Port- By Virtue of HDMI
If your television is HDMI supported, you can watch the movies in your USB stick without inserting the USB to the TV directly. Let's see how to do it:
Step 1. Connect TV and your laptop with an HDMI cable
Step 2. The laptop and television will detect each other automatically. Select "HDMI" as the input source on the TV.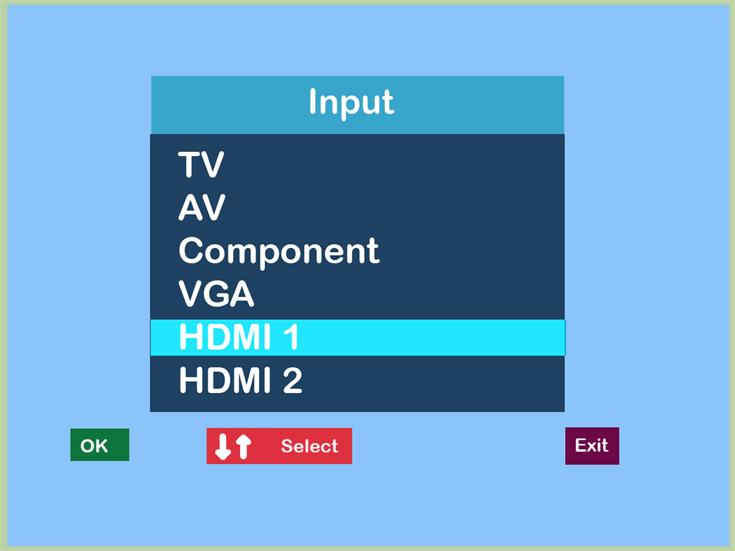 Then the interface your laptop can be seen on your TV! You are able to insert the USB to your laptop then play the converted iTunes movies. It will be displayed on TV, too!
Note: If your laptop doesn't have HDMI ports, but other ports such as DVI or DisplayPort, you need to prepare an adapter that can support HDMI cable. Besides, if you try to convert DVI to HDMI, a separate cable for audio is required because DVI could not transfer audio signals. Also, there also has USB-to-HDMI adapters if your laptop doesn't have any video ports.
Hope you have got the idea about how to play iTunes movies on TV with/without a USB stick. Enjoy!
If you want to know more tips and tricks of watching iTunes movies on TV, go check this article: How Can You Watch iTunes Movies on TV? (5 Easy Methods)

Was this information helpful?
TrustScore 5 | 49