Distinguished from other streaming music platforms, Pandora is a well-known automated music service provider, which recommends millions of songs in the form of personalized "radio". However, when you go out or on a plane, where there is no Internet, you need to download the songs ahead of time.
In this case, you can both listen to Pandora songs at any place and have a smooth listening experience. The problem is, in Pandora, only the subscribers are qualified to download the songs and listen to them offline.
If you are a free user, how to download Pandora's music without paying any fees? In this article, we will introduce two simple ways to help you make it a breeze.
CONTENTS
Can You Download Music from Pandora for Free
Strictly speaking, you can't download Pandaro's music for 100% free. Just as mentioned before, downloading music is only available when you subscribe to the Pandora Plus plan or the Pandora Premium plan. As for free users, Pandora allows you to listen to them online.
If you still hope to download the songs from Pandora, there is a way. As a new user, you can utilize the free trial period, which is about 30 or 60 days, to download your favorite songs during this period.
However, it also has its respective limitations. Once the free trial period expires, the downloaded content won't be accessed anymore unless you pay for Pandora subscription.
How to Download Music from Pandora Without Premium
You may be overwhelmed that your downloaded Pandora songs are inaccessible, when you don't have any subscriptions.
But next, we'll teach you two methods to get Pandora Music downloaded and playable forever.
If you're a new user, you can choose either the 30-day free trial subscription plan of Pandora Plus or the 60-day Pandora Premium one. The most important point is, during this period, to use TuneFab Pandora Music Converter to download music locally and save it to MP3, WAV, or other formats you like. In this way, the downloaded files will be saved permanently.
If you are not a newcomer to pandora or don't like the method 1, a Chrome extension named Pandora Download Links can also be helpful. You just need to get it and add it to your browser.
Download Pandora Music with TuneFab Pandora Music Converter
TuneFab Pandora Music Converter is an easy-to-use music-converting software, which is designed to download Pandora music to normal formats like MP3、M4A、WAV without DRM protection. So, it supports downloading Pandora's music locally as well as keeping them playable permanently, even if your subscription is out of date.
What's more, it is worth mentioning that the downloaded music could be saved into USB or other media players for playback. In this sense, you can enjoy music on any device, rather than within Pandora's app only.
With the aid of TuneFab Pandora Music Converter, the downloading speed can reach up to 6X faster on your computer according to the internet. Even the output quality can be higher than that of Pandora, because it backs up 320kbs of music quality whereas Pandora's highest sound quality is only 192kbs.
Key Features of TuneFab Pandora Music Converter
● Remove DRM protection: Pandora song downloads are not restricted on the playing device.
● Various output formats: Convert Pandora's music to MP3, M4A, WAV, and FLAC files.
● Support batch conversion: Achieve adding the whole playlist or podcast to the list with one easy click.
● Preserve ID3 metadata: Retain the album title, artist, and date for convenient classification management.
● High-efficiency music conversion: 6x faster conversion speed of downloading media such as music and podcasts.
● Customizable audio parameters: Freely choose parameters like sample rate and bitrate.

Here's the tutorial on how to use TuneFab Pandora Music Converter to download Pandora songs.
Step 1. Log into your Pandora account.
After installing TuneFab Pandora Music Converter, you'll see the in-built Pandora web player, and then open it and sign into your Pandora subscribed account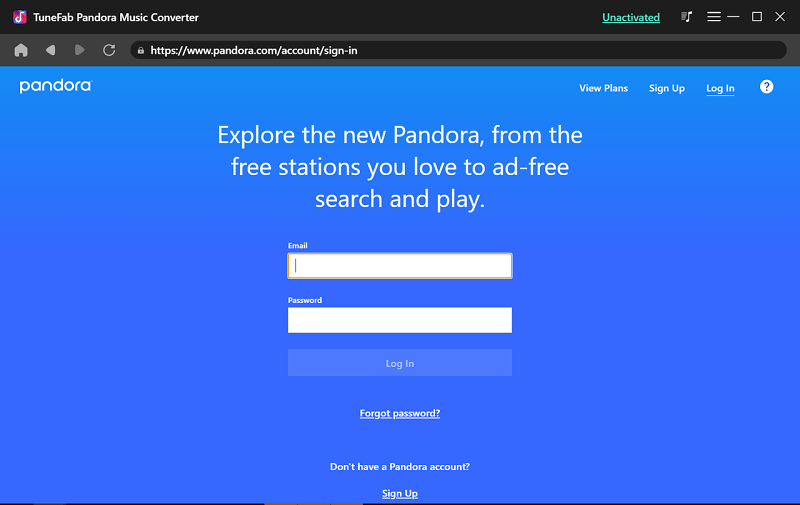 Step 2. Drag Pandora songs/playlists/albums/podcasts to convert
Find your favorite songs or playlists, and then drag them to the green "+" icon on the right side.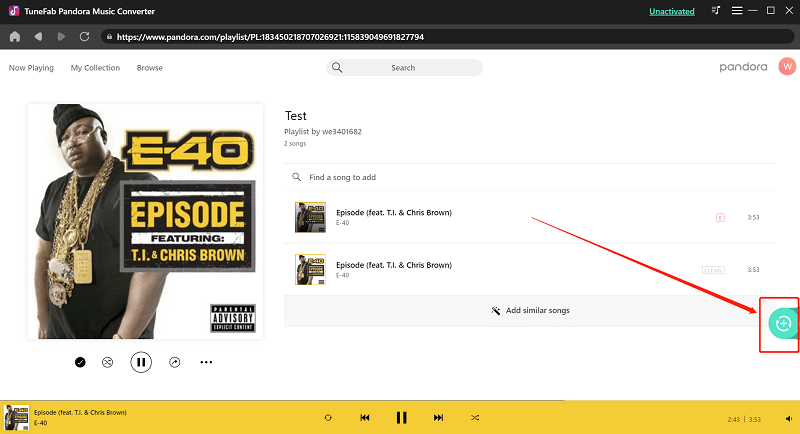 Step 3. Set your preferences(optional)
If you have further demands, click the "three lines" icon on the top right corner. Then a popped window would appear for you to choose sample rate or bitrate. Just choose whatever you like.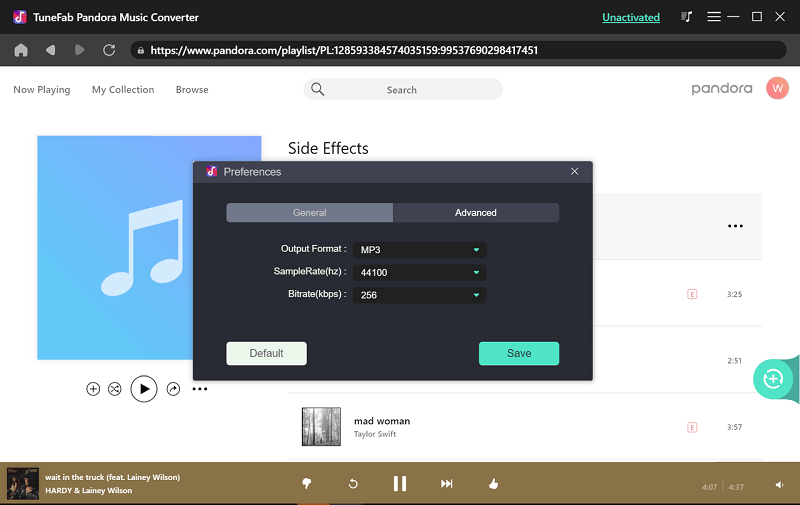 Step 4. Choose output format
You can go to the "Output Format" button, which is circled by the red line, to select your favorite format. You can choose MP3, M4A, WAV, and FLAC formats.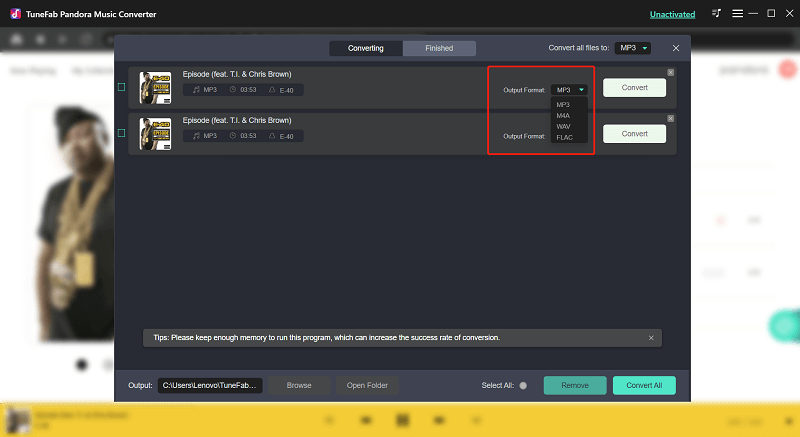 Step 5. Start the converting process
Click the "Convert All" button in the bottom right corner or the "Convert" to download Pandora music step-by-step. In the meantime, the converting process is started.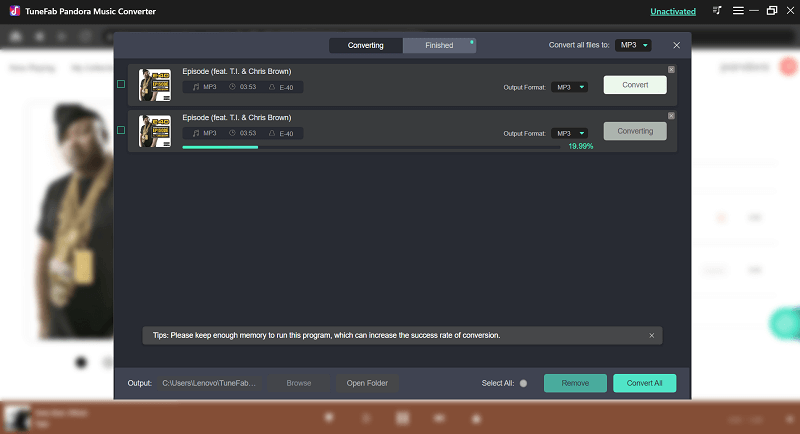 Just wait for a few seconds, you can check the downloaded songs in the "Finished" column.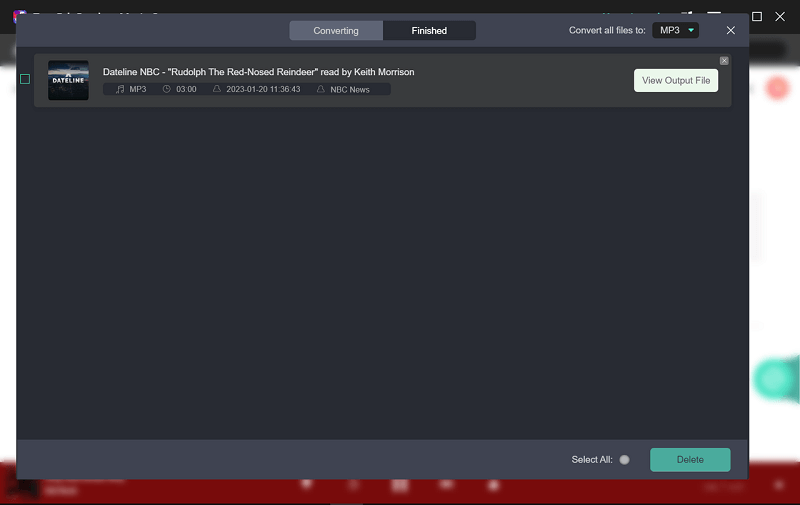 Download Pandora Music with Chrome Extension
Another way is to use a Chrome extension called Pandora Download Links, which is totally free. With it, you can download Pandora's music when they are playing on Pandora. However, you should note the precondition that you must use the Google Chrome browser because the extension is only available in the Chrome web store.
And the operation is quite easy, you just need to add it to your Google Chrome, and start the downloading process right away.
Let's work out the specific procedures.
Step 1. Install Pandora Download Links
Go to the Chrome web store and find this extension. Then add it to your Google Chrome.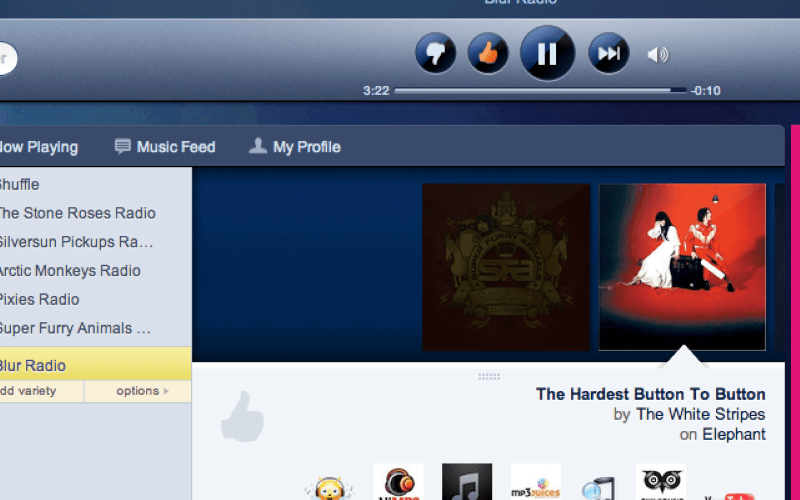 Step 2. Start downloading Pandora's music
Open Pandora's web player and log into your account. Play the music you want to download, and then you'll find a "download" button next to the song. Just click it to download the song on your computer.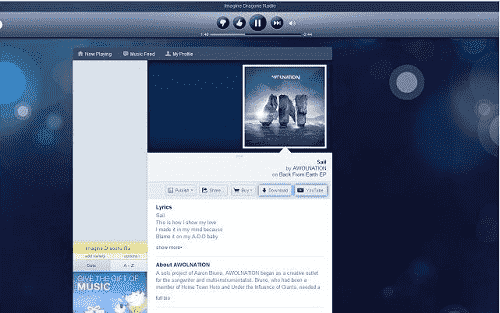 A Comparison of Different Pandora Music Download Methods
 
Download Pandora with Chrome Extention
Download Pandora with TuneFab Pandora Music Converter
Output Quality
Low sound quality
Lossless high-fidelity sound quality
Success Rate
Some bugs and errors often occur
Stable and high success rate
Output Format
MP3
MP3、M4A、WAV、FlAC
Downloads if subscription ends
Available
Available
Downloadable content
Albums, songs, and playlists
Stations, podcasts, albums, songs and playlists
Price
Free
Charge a few fees
Conclusion
To sum up, this article provides you with two methods to help download Pandora's music without premium. From a more comprehensive perspective, no matter the output quality, output formats, or downloadable content, TuneFab Pandora Music Converter offers better service than the Chrome extension. Now, let's try out TuneFab Pandora Music Converter, and it won't let you down!
Was this information helpful?
TrustScore 1 | 3