Nowadays, people are getting more and more willing to share digital contents with their friends, family, or even strangers such as music, movies, video, and audiobooks, sharing their feelings and thoughts. In recent years, the video-sharing website, Vimeo, is getting popular among people who like to share their videos. It would be great to share videos with others when you get some you like. But you would find that iTunes M4V Videos are unavailable for uploading to Vimeo, why?
The main reason for the failure of uploading iTunes M4V videos to Vimeo would due to the DRM protection. Apple adopted this method to protect the digital contents of Apple from being plagiarized. On the other hand, Vimeo only supports the DRM-free videos for uploading them to their website. So if your iTunes M4V videos are DRM-protected, you could not upload them to Vimeo.
How to Remove DRM from iTunes M4V Videos
As a result, if you want to upload iTunes M4V videos onto Vimeo website, you have to remove DRM from them first. Using TuneFab M4V Converter could help you achieve this target easily.
Pros of TuneFab M4V Converter
* Remove DRM from iTunes M4V videos with high-efficiency and high-quality
* Convert the file format into MP4 without DRM restriction
* Preserve audio tracks and subtitles
* Provide with a free trial version for both Windows and Mac
How to Use TuneFab M4V Converter
Step 1. Launch TuneFab M4V Converter
Click on the download site above to download TuneFab M4V Converter. Try to run it to make sure it could connect to your latest iTunes automatically.
Step 2. Add iTunes M4V Videos
Click on "Add Files" on the interface TuneFab M4V Converter. You could then preview the list of your iTunes M4V videos which have been saved to your iTunes Library. Select the ones you want to remove DRM from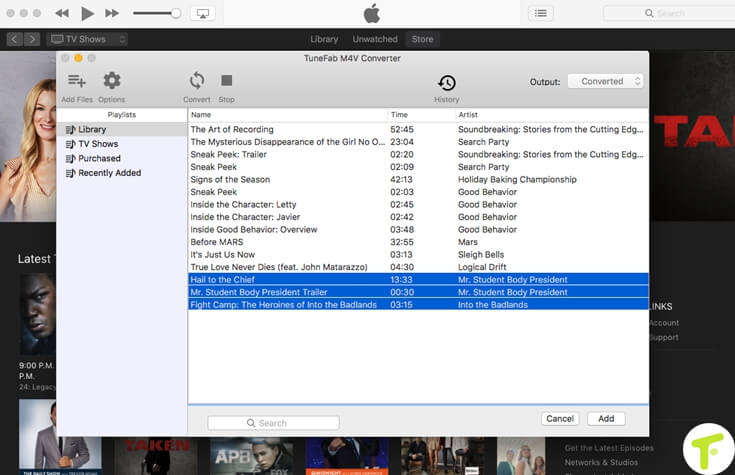 Step 3. Preserve Audio Tracks and Subtitles
You could select the desired audio tracks and subtitles and preserve them before converting.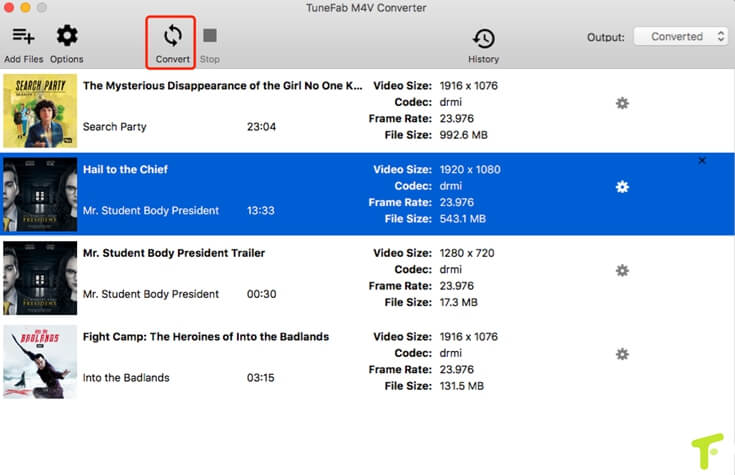 Step 4. Remove DRM from iTunes M4V Videos
Then click on "Convert" button to convert the iTunes M4V videos into DRM-free ones.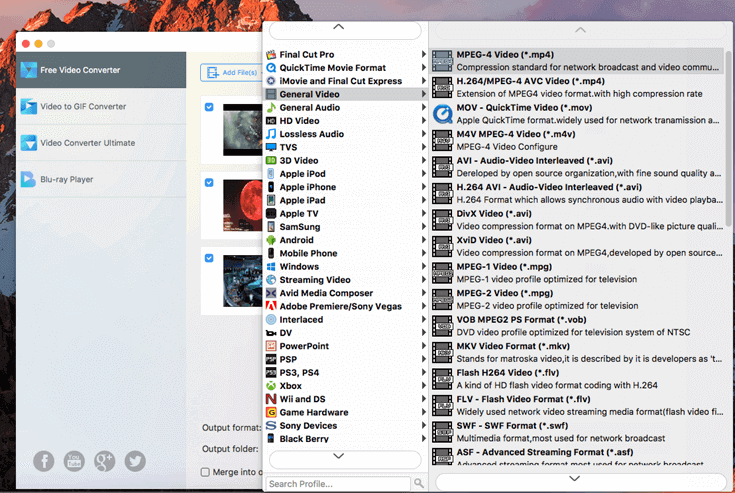 Step 5. Upload the DRM-free iTunes M4V Videos to Vimeo
When you get the DRM-free iTunes M4V Videos, go to the website of Vimeo, and log in with your account. Click on the "Upload" right beside the search bar on the top-right. Then select the DRM-free iTunes M4V videos to upload to it.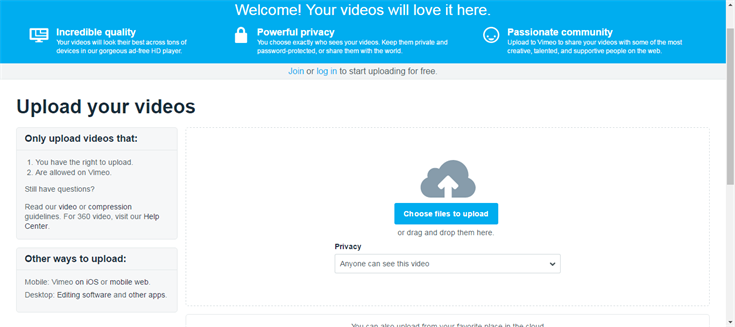 Pay Attention

As we can see from the pic, Vimeo has provided 4 versions. If you select the free one, you can just upload 500MB weekly. As a result, if you want to upload iTunes M4V videos to Vimeo, you have to use Vimeo Plus at least, which costs $7/month. So select the plan that is suitable to your for a better experience.
More Tips - Fail to Upload Videos to Vimeo
If you fail to upload videos to Vimeo frequently, try these methods to solve out the problem.
1. Try to switch to a different browser such as Firefox or Chrome.
2. Close the browser extension of ad-blocking software.
3. Update your browser to the latest version.
4. Free your storage or pause any unnecessary activities that are occupying your network.
Try the methods above, if you still fail to upload videos to Vimeo, please turn to support center for help.
Was this information helpful?
TrustScore 5 | 49