A good news has been released by Apple recently - a 4K HDR section is newly added to iTunes Movies. The prices of the 4K contents are same as HD contents, which means that users can enjoy the existing HD movies with 4K format at no extra cost. 4K movies may still be new to some people, so here I'd like to give you some introduction of the 4K movies on iTunes.
What Is 4K Movies?
4K resolution, or simply called 4K, stands for a resolution in the order of 4,000 pixels. 4K movies refer to the digital contents which have the highest pixel at present, and it is generally equates to a 3840x2160 resolution panel. 4K exists mostly in the industry of digital television and digital cinemagraphy. By 2015, more than 50% of households in United State are expected to own the 4K-cable TV (2160p), which has higher quality than full HD (1080p). This is also the reason that why Apple released 4K movies in iTunes - to meet the increasing demand of users.
Limitations of 4K Movies on iTunes
For 4K movies on iTunes, there would be some limitations:
● The 4K movies on iTunes are only available for streaming instead of downloading.
● Not all the devices can play 4K movies. ( >check if your devices can play 4K movies)
● Apple recommends a minimum of 25 Mbps internet speed for 4K movies streaming.
● The latest version of iOS and tvOS are required.
● You need to purchase or rent the movies.
How to Stream iTunes 4K Movies
Step 1. Find 4K Movies in iTunes Store
Firstly, you need to see whether the movie you want to enjoy is provided 4K format on compatible device. You can view the tag of "4K" when you click into the information page of the movie you choose.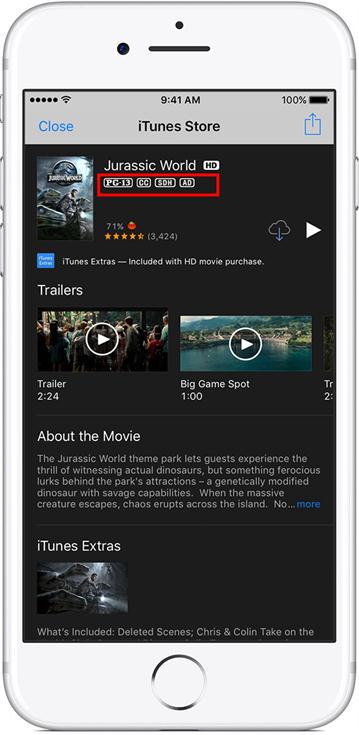 Step 2. Purchase or rent the 4K movie in iTunes Store
Step 3. Make sure you are in a stable and fast internet connection.
Then you can start to stream the 4K movie. If your network is poor, the quality of the movie would be downscale and is unable to play in 4K format.

Note: You can check the quality of your previous purchases in iTunes Library and see if they can be played in 4K format.
There are more devices which can stream 4K movies, for example, Apple TV 4K is an electronic product which can give users the best 4K movies experience, which have the highest quality at present. Also, 4K movies are available on the newly launched Apple TV 5.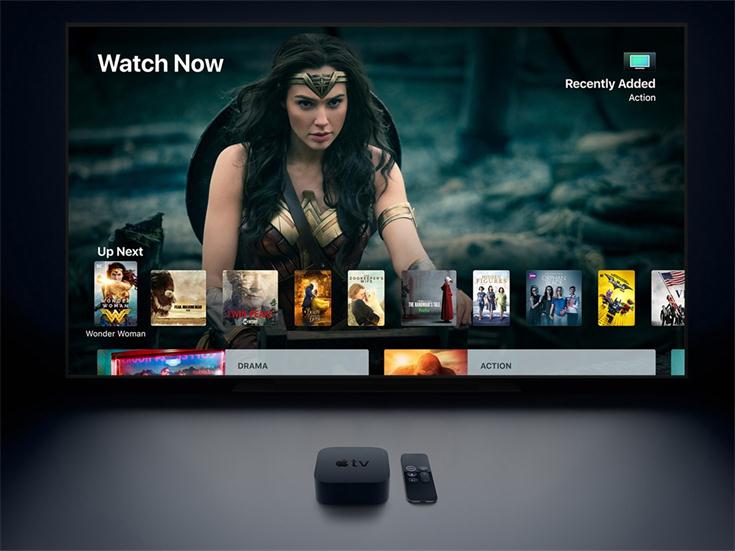 Other information – 4K, HDR, and Dolby Vision on iTunes
4K
The resolution of 4K videos can be up to 3840x2160, while HD is only 1920x1080. This enable more detailed and sharper imagery in 4K videos. 4K movies would be viewed more awesome and compatible on TV.
HDR and Dolby Vision
Besides 4K format, some movies are also provided with HDR and Dolby Vision. You can view the tag of HDR and Dolby Vision in the information page the movie if it is provided. On Apple TV 4K, the movies would be played in HDR automatically which is compatible with your television.
Was this information helpful?
TrustScore 5 | 1