You may have enough of an uninviting puzzle that Apple Music just allows you to listen to Apple Music with merely single sound effect. It is time for you to raise your quality of listening to Apple Music. But how? How can you enhance your quality of listening to Apple Music and get rid of monotonous sound effect? Here are the key ways which aimed at upgrading your Apple Music with Apple Music Equalizers. Now here we go.
CONTENTS
Part 1. Set the EQ with your Apple Music
Actually, here comes good news. When you updated your iPhone system, you can choose your Apple Music sound effect in iPhone brand new pages. So come and follow the following instruction to start your brand new music journey.
Step 1. Turn on your Settings app and find your Music on the page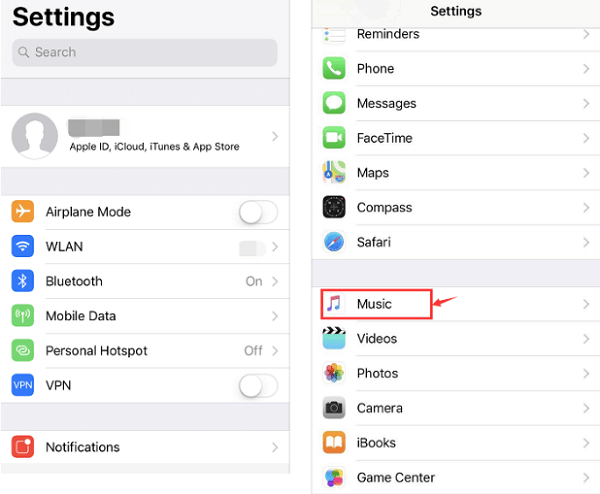 Step 2. Roll the Music page and turn to Playback column to find the EQ bottom
After taping the EQ bottom, you can select your favorite sound effect in EQ pages.
Notes: You can select your EQ while listening to the song to test your songs effect.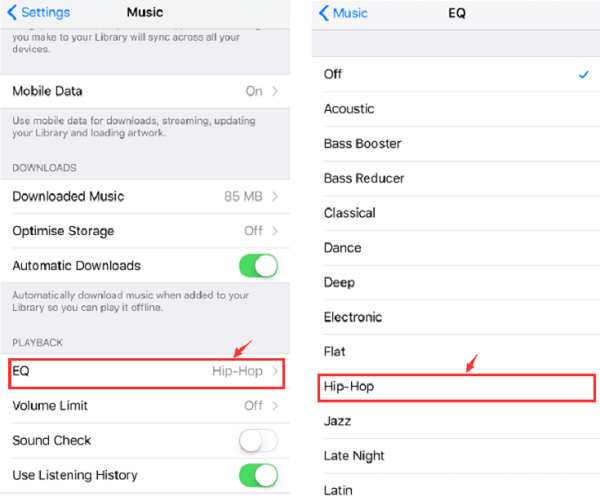 However, you probably want more than the iPhone offered, and wonders whether there is another way to change your sound effect or not. Here I am going to introduce the top 5 Apple Music Equalizers to you.
Part 2. Top 5 Apple Music Equalizers for free
In addition to setting your EQ for your Apple Music songs, you can also download some app from your iPhone for better enjoying your Apple Music. Therefore, I am going to introduce some Apple Music Equalizers to you. Most importantly, they are all for free and all can be found on both your iPhone and iPad. With all the screenshot, you can catch sight of the ranking provided by users.
No.1 Boom: Music Player & Equalizer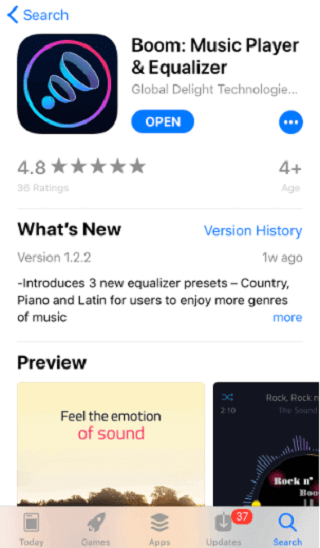 Boom not only allows you to listen to the Apple Music with 3D musical experience but also allow you to self-made your own sound effect with music equalizers. In addition, it offers your many features to experience, such as Audio Intensity Control, Sleep and so forth. Just like its slogan said that makes you feel the emotion of sound. Thus, come to use such an equalizer to feel the emotion of the sound and your Apple Music right now.
No.2 Equalizer+ Audio player and Sound Booster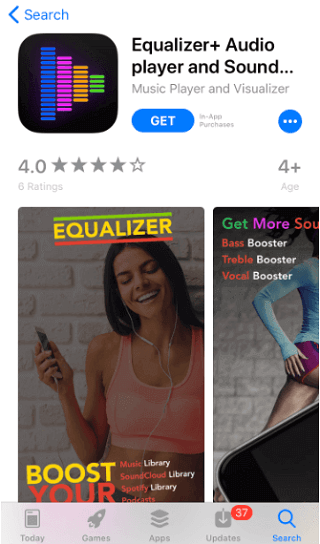 Equalizer+ Audio player and Sound Booster provide you almost 23 professional sound effect which is the same as your iPhone provided. However, what makes it differ from your iPhone is that it provides more features like CarMode and also allow you to handmade your own sound effects, which means you can create your sound effect mode and listen during driving your car.
No.3 Denon Audio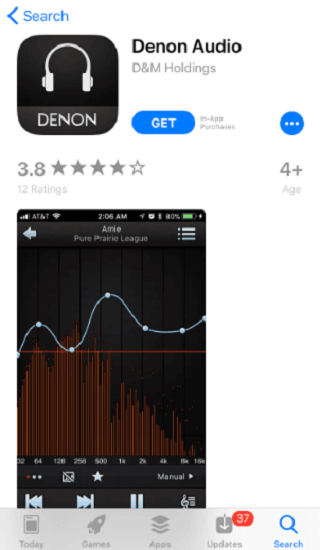 Denon Audio is customizable graphical equalizer which provides you as it stated 1000 possible discrete bands. And it also allows you to create your own sound effect and most importantly, it allows you to compare your original audio with your equalized tracts with its Bypass mode. In this way, you can feel the difference between the former and the latter.
No.4 Equalizer + Bass booster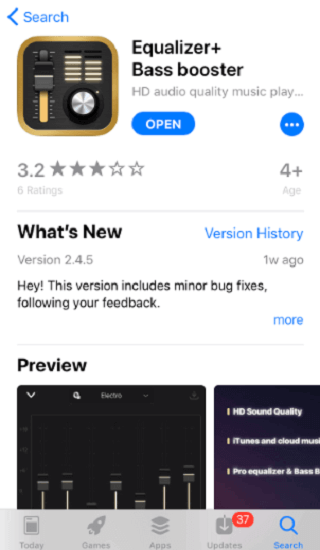 Equalizer + Bass booster offers humanized functions to users. Not only can you use it with offline with its offline mode, but also you have numerous options to choose. For your sound effect, there are professional music equalizers to choose, such as Dance, R&B and so on. It offers you the chance to save your songs in all audio files formats and also allow your files on your TV. It also allows you to control your music by Sleep Timer.
No.5 MolaPlayer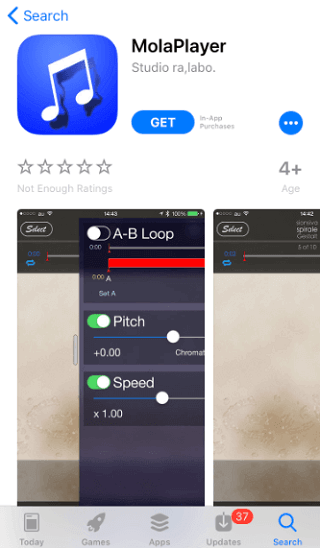 MolaPlayer makes you control your music for speed, pitch, and equalizer. You can apply this player to change your playback speed, reaching up to 2.0 times, and your pitch, +6 semitones. However, it just allows you 8 band to choose with each band of maximum + 12.0 dB. Thus, you can listen to your music by this mean. However, it has limited option to choose.
Now, you can listen to Apple Music with your sound effect equalized by the 5 equalizer apps freely. However, when using some of these apps above, you will be warned by the following message: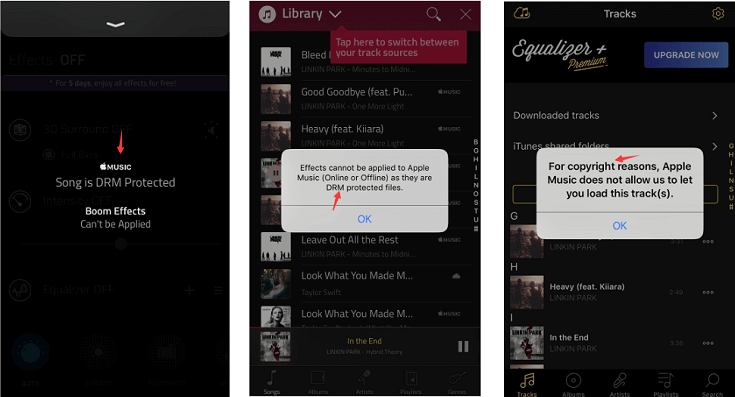 However, you can be free from such awkward puzzle now. Here you can break the Digital Right Management from the Apple Music songs and turn your music files into non-DRM files. Here is the tool. It is TuneFab Apple Music Converter.
Was this information helpful?
TrustScore 2 | 4