The music industry has seen an upsurge in music streaming services over the last couple of years to an extent that has surpassed other forms of revenue in the recorded music industry. With no doubt, the popularity of music streaming services bases on the ease of listening and the accessibility to your favorite artists at your fingertips.
Speaking of the most popular music streaming services in 2020, you will find multiple options available. Here we offer you a rundown of the 8 best music streaming services that music lovers can cave into, including Spotify, Apple Music, Pandora, Amazon Music, YouTube Music, Tidal, SoundCloud, and Deezer.
But which one is the best for you? Actually, everyone has their preference when it comes to choosing the one that tailors to their needs. If you need help on finding the best streaming music service that is worth paying for, you can read through our review to make quick decision!
CONTENTS
1. Apple Music | Ideal for Apple Users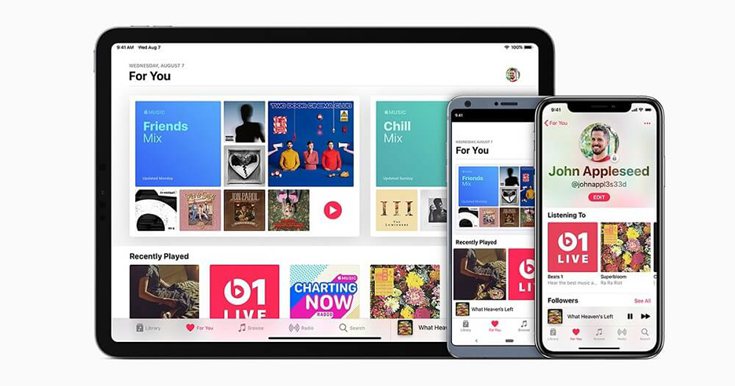 As the name suggests, it is the perfect music streaming service for avid Apple users with a massive library of 60 million songs that will cater to anyone's music preferences. Apple Music has got tons of playlists created by artists that could be easily searched with the help of Siri – one thing iPhone, iPad, and MacBook users will love. However, it does not have a social media integrated sharing option like Spotify.
Furthermore, people who are adapted to iTunes can readily find the same set of songs available on Apple Music thereby, creating one space that has all their favorite tracks.
When it comes to pricing, it is $9.99 per month – the same as Spotify. But Apple Music also offers a monthly subscription plan for students at only $4.99. Since Apple Music does not come with a free version with ads like Spotify, you have to opt for a subscription if you want to avail of the service. Or you can sign up for the 3 month-free trial to fully evaluate the service for free.
You can cancel the subscription anytime you like, but all the songs downloaded during the subscription period will be automatically deleted from your device. Here's the takeaway if you don't want to lose all your music library - with tools like TuneFab Apple Music converter, you can save Apple Music tracks forever by converting Apple Music songs to DRM-free audio formats, such as MP3, M4A, etc.
Pros:
Syncs iTunes library with the app

Offers suggestions from music experts

Huge selection of music (60 million+ tracks)

Time-synced lyrics
Cons:
Does not work with old versions of iPod (iPod shuffle/iPod classic/iPod nano)

No free version
Read full review of Apple Music

2. Spotify | The All-inclusive One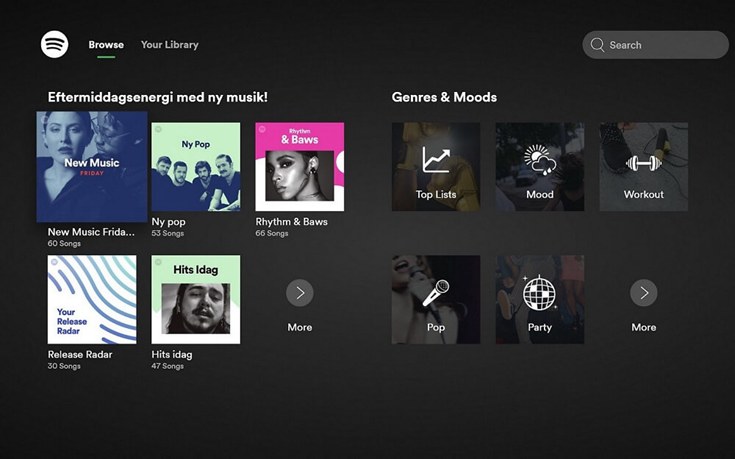 Spotify is the pioneer in music streaming services, and undoubtedly the best one in terms of compatibility with all sorts of devices and platforms including Android, iOS, and any web browser.
The app's competitive advantage lies in the exhaustive new music discovery features and the extremely user-friendly interface. The service is popular for excellent music discovery algorithms with a weekly playlist for individuals with varied music tastes. And the more you browse through playlists the more it progresses thereby, expanding your horizon in the music world.

Besides, the app allows you to try it as long as you want, without subscribing to it, given that you're okay with listening with ads popping up time and again. The ad-free version starts at $9.99 per month and includes the option to choose songs on demand, which other music streaming services do not allow. Furthermore, Spotify's Facebook integration allows you to share music as well as find out what sort of music your friends are into.
Pros:
Highly compatible with all devices/platforms

Impressively expanded free version

Large music catalog (50 million+ tracks)
Cons:
No lossless option

The advertisements in the free-tier could be meddlesome

Lyrics are not available
3. Amazon Music | Compatible with Alexa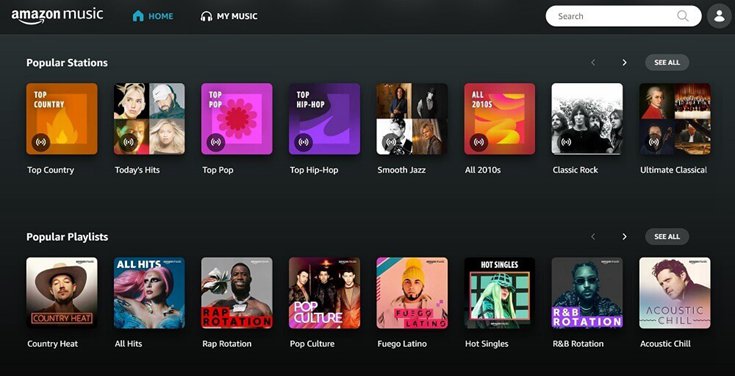 Amazon Music is ideal for Amazon Prime users, offering 2 million tracks for free while making it available in a range of platforms. Moreover, Amazon Prime members can upgrade to Amazon Music Unlimited with just $7.99 per month for a huge collection of 60 million tracks. If you are not a Prime member, you need to pay $9.99 to get individual Amazon Music Unlimited subscription.
The service is highly integrated with Alexa whose expertise can be used to manage playback and find new music. Plus, it also offers a lossless audio option under the Music HD service that ensures high-resolution audio. The Amazon Music HD is available at $14.99 per month with a discounted price of $12.99 for Amazon Prime members.
The music streaming service is user-friendly and helps to discover new music with ease. However, Spotify surpasses it when it comes to curated content. That being said, it recommends playlists that are linked to your favorite artists. Therefore, if you're the kind of music listener who loves to expand the music taste around your favorite musicians, you should opt for Amazon Music.
Pros:
Cheapest per month (for Amazon Prime users)

Diverse playlists

Discounted offers for Amazon Prime members

Music catalog of 50 million songs
Cons:
Content includes only music

Does not have the music locker functionality
4. Tidal | Fits the Best for Audiophiles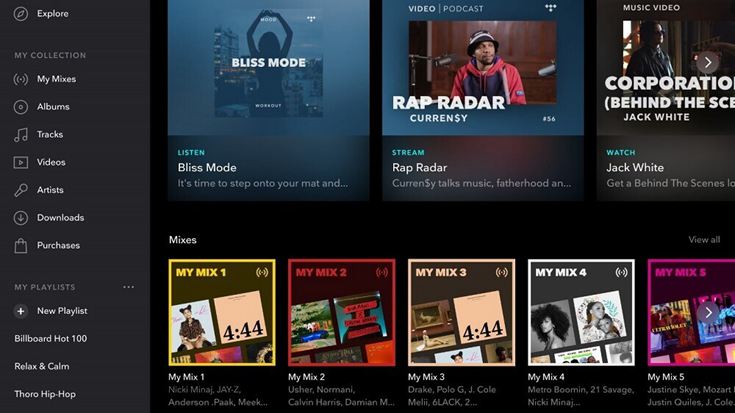 Tidal differs from the other popular music streaming services based on their highest audio resolution, tailored towards people who prefer excellent sound quality even if they have to pay a little more. It costs $10 per month for 320 Kbps audio while the lossless 24-bit 1411 Kbps costs $20 per month.
Tidal does not have a huge library size like Spotify, Apple Music, or Amazon Music, but that's not what its focal point is. It is targeted towards users who care more about the audio quality than an abundant array of songs or user-friendly interface.
Also, the platform benefits from artist-owned releases before other popular music streaming services do. For example, Beyonce's "Lemonade" was released to only Tidal subscribers for three years before it accepted the recognition from the world.
Although Tidal claims to offer all sorts of music genres, you will most likely not find metal bands there. However, hip-hop and R&B pop in this music streaming service therefore if you are a fan of these with a definite requirement of high audio resolution you must go for Tidal.
Pros:
Exclusive content from artists

Includes video content and concert live streams

Excellent audio quality
Cons:
Expensive in comparison to rivals

No free version available
5. YouTube Music | Tailored Towards Visual Content Lovers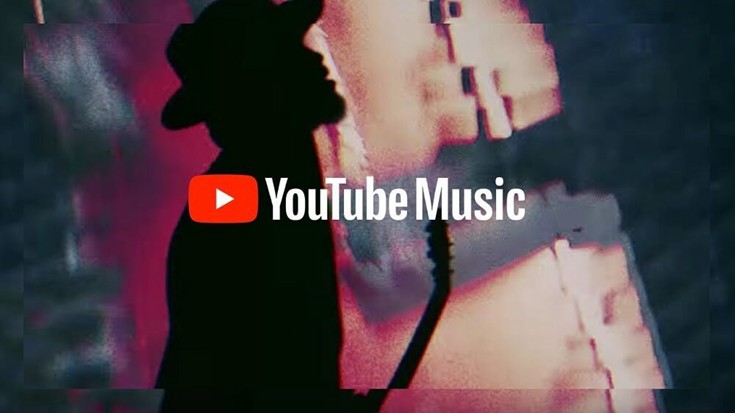 Although the music streaming market is dominated by services such as Spotify and Apple Music, YouTube Music offers a free tier for all with visual content (with ads in between). If you want to opt for an ad-free option you should go for the Premium Plan at $9.99 per month. It also offers discounted plans for students and families for $4.99 and $14.99 per month, respectively.
People who are well-adjusted to the Google ecosystem could easily choose YouTube Music over the other music streaming services as it will be in sync with Google Assistant and Google Home devices. Moreover, since YouTube Music is a successor of Google Play Music, you can transfer the libraries from there with ease.
Pros:
Versatile search features

Free version available

Great integration with Google services
Cons:
No lossless audio option

The continued existence of Google Play Music is confusing for users
6. Pandora | Curate Personalized Playlists Automatically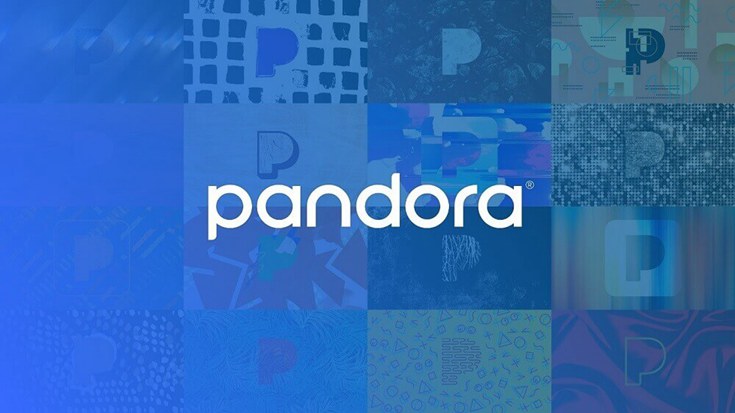 Pandora used to be my favorite music streaming service when other competitors like Spotify and Apple Music are not available in the market. It has 20 years of history in the online music streaming industry and now it has reached more than 70 million monthly listeners. It's famous for its "radio station" streaming style which only allows you to play songs randomly from the stations in your collection.
The most remarkable feature of Pandora lies in its ability to discover new music based on your music tastes. Powered by its Music Genome Project, Pandora is able to learn your listening habits and recommend the songs, artists, stations that similar to the ones you currently love listening to.
Automatic playlist completion is another cool feature of Pandora. But this feature is only available to Pandora Premium users. If you have a subscription to Pandora Premium, you can build a playlist with a few songs and Pandora will automatically add music to your playlist.
How much does Pandora cost?
Pandora Free: $0, ad-supported, personalized stations, podcasts, limited skips per day.

Pandora Plus: $4.99/month, 30-day free trial, ad-free, personalized stations, podcast, unlimited skips.

Pandora Premium: $9.99/month, 60-day free trial, ad-free, personalized stations, unlimited skips, unlimited offline listening, search and play any song.

Other plans available: Pandora Premium Family Plan ($14.99), Pandora Premium Student Plan ($4.99), Pandora Premium Military Plan ($7.99).
If you are looking for the easiest way to discover new music, Pandora should be the best option of all. With Pandora, you'll never know what's the next song you're going to listen to, and it will never disappoint you on suggesting the music you'll love.

Pros:
Radio-style music streaming service

Free version available

Multiple plans for subscription

Best music recommendation algorithm

Auto-generated personalized playlists

Support lyrics feature
Cons:
Available in the United States only

Small catalog of song

Lack of Hi-Res audio (the highest quality is 192 Kbps mp3)
7. SoundCloud | Supports Indie Music Discovery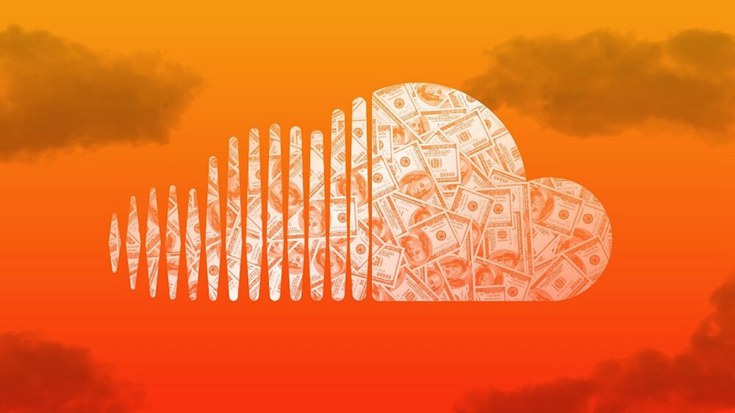 SoundCloud is ideal for indie music lovers who are in search of discovering new artists and bands from a huge collection of 135 million tracks. It is comparatively cheaper than the major music streaming services at just $5 per month for ad-free access to music that is added by users, and $10 per month for the same with an addition of 30 million major label songs.
Due to its massive number of nearly 200 million active users, with small artists constantly uploading their tracks, SoundCloud will assure the discovery of unknown artists before they are exposed to the world. Besides, the creator-centric feature has allowed multiple artists to use it as their platform to share music with the target audience who will genuinely enjoy it.
Pros:
Massive user base

Immense track list
Cons:
Have to dig through to find tracks

Not ideal for the average listener
8. Deezer | Comprehensive Streaming Service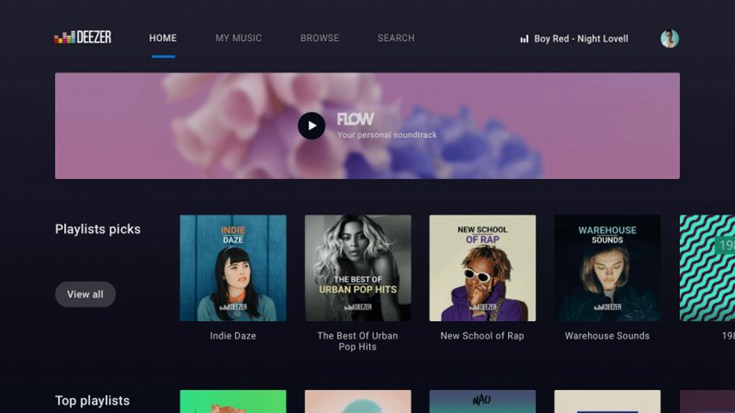 Deezer stands out from the other music streaming services through its aspect of 360 Reality Audio tracks which is a format that uses Sony's audio technology to ensure a full 360-degree audio experience. This allows the user to experience the audio similar to a recording studio or a live concert. However, this feature is only available to Deezer's subscribers $9.99 per month through its HiFi tier, given that it's used on a separate Android/iOS app.
Deezer has a library of more than 55 million songs under multiple genres including jazz and classic rock. The app also makes searching relatively easy as there are editors who continuously update playlists with new songs curated to the user's preference. Moreover, the music streaming service also offers podcasts that a lot of major ones in the industry do not. That being said, if you are in search of a solid music streaming service that will ensure high-quality sound, you could certainly look into Deezer.
Pros:
Intuitive user-friendly interface

CD-quality audio resolution

Supports a range of devices

Free version (ad-supported)
Cons:
Rivals have better discovery features

HiFi tier not available on mobile phones
Overview on Pricing, Free Trial and Music Library Size
| | | | | |
| --- | --- | --- | --- | --- |
| Name | Free Trial | Music Catalog | Individual Plan Price | Free Option |
| Apple Music | 3 months | 60 million | $9.99 | - |
| Spotify | 3 months | 50 million | $9.99 | ✔ |
| Amazon Music | 30 days | 60 million | $7.99/$9.99 | ✔ |
| Tidal | 30 days | 60 million | $10 - $20 | - |
| YouTube Music | 30 days | 40 million+ | $11.99 | ✔ |
| Pandora | 30/60 days | 30 million+ | $4.99 - $9.99 | ✔ |
| SoundCloud | 30 days | 135 million+ | $9.99 | ✔ |
| Deezer | 30 days | 56 million | $9.99 | - |
Overview on Highlighted Features
| | | | | |
| --- | --- | --- | --- | --- |
| Name | Offline Listening | Hi-Res Audio | Streaming Quality | Lyrics |
| Apple Music | ✔ | - | 256 Kbps | ✔ |
| Spotify | ✔ | - | 320 Kbps | - |
| Amazon Music | ✔ | ✔ | 256 Kbps | ✔ |
| Tidal | Mobile only | ✔ | 1,411 Kbps | ✔ |
| YouTube Music | ✔ | - | 320 Kbps | ✔ |
| Pandora | ✔ | - | 192 Kbps | ✔ |
| SoundCloud | ✔ | - | 256 Kbps | ✔ |
| Deezer | ✔ | - | 320 Kbps | ✔ |
Conclusion
Before music streaming services gained recognition, music experts were skeptical about choosing it over downloading based on the limited number of songs available on such platforms. But now, most of these streaming services offer over 50 million songs thereby, making them a go-to option for music lovers.
Given its demand by Millennials, it seems to be only expanding from here. Each of the mentioned music streaming services in this article is catered towards either app supportability or music taste, which allows you to select the one that fits those boxes and enjoy it conveniently.
Now it's up to you to choose the perfect music streaming platform for your needs!
Was this information helpful?
TrustScore 5 | 5