Searching Jay-Z playlist on Spotify, and it's obvious to see the results that not all Jay-Z's songs are included in Spotify music, especially the newly issued one, 4:44. Actually, it's a thing sooner or later since Jay-Z has the ambition to turn music control entirely in his hand. His early participation in TIDAL is a great evidence for it. So what on earth is this all about?
CONTENTS
Part 1. Why You Fail to Get Jay-Z's New Album 4:44 On Spotify
1. Unparallel Spotify Profits
As one of the most popular streaming music platform, Spotify shares one great highlight in the privileged access to its large library of various excellent music creations. A group of people crowds into Spotify to share considerable free music tracks worldwide, yet along with the annoying ads. Better off, it won't cost you too much to upgrade to a premium user, just merely $10, which will remove the frequent ads and open a larger music collection.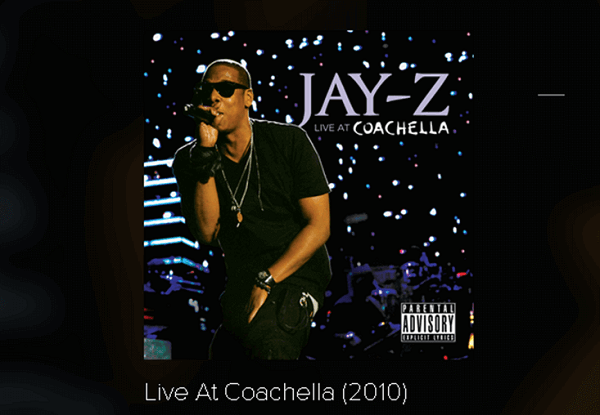 However, the users-friendly Spotify music instead squeezes the profit room for the artist. The traditional record company now suffers the audience drain under the blow of streaming music like Spotify. Thus, a nice cooperation with the streaming music is possibly required to make sure a high visibility and publicity for the artist's songs and albums. Here, that means the price negotiation is not on the creators' side, but on Spotify. Moreover, it's quite affordable to subscribe a Spotify premium and conversely it's a rather modest income for the musicians to receive from music purchases. So do Jay-Z's works.
2. Jay-Z Shifts His Music to TIDAL
In 2015, Jay-Z purchased Tidal for $56 million and then recruits and collaborates with several famous musicians claiming to establish a streaming platform to provide high fidelity music and guarantee a responsible payment for its musician members. In this sense, musicians can decide whether to allow entrance to other platforms like Apple Music, Amazon Music, Spotify, and etc. Currently, Jay-Z himself gradually withdraws his songs from Spotify.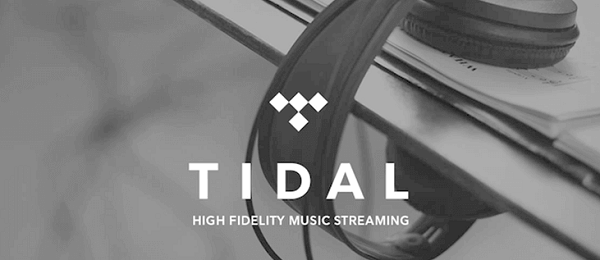 So far, that's why you fail to find all Jay-Z's songs such as his new album, 4:44, on Spotify. However, that doesn't mean Spotify is not your favored choice as Spotify competes with Jay-Z's Tidal greatly on the abundant music resources. Actually, you still can find some Jay-Z's songs on Spotify.
Part 2. These Jay-Z's Songs Are Still Available on Spotify
Jay-Z probably separated his works since the new release of 4:44, which first appeared on Tidal exclusively and then was promoted to Apple Music, Amazon Music and iTunes for purchase and download. It's a pity that Spotify doesn't get the authorization to this album. But still, you can get Jay-Z's songs ahead of 4:44 on Spotify. That's still a good chance to enjoy Jay-Z's works on Spotify.
We know that Spotify allows offline listening for premium users. However, you only get the cache file that cannot be played on other players and will disappear once the subscription expires. So do you want to save Jay-Z Spotify playlist for offline listening permanently even as a free user?
[Tips] Save Jay-Z Spotify Playlist for Offline Listening Permanently
TuneFab Spotify Music Converter is available to do this work for you. The software is specially designed to treat the protected Jay Z Spotify music to make it a common music format in MP3, M4A, WAV, and FLAC. After that, the Jay Z Spotify music can be saved and played on the portable devices for a permanent offline listening. Now you can see how it works simply.
Step 1. Run TuneFab Spotify Music Converter
After a good installation, run TuneFab Spotify Music Converter. Then the Spotify app on your computer will be activated automatically to sync the music library.
Step 2. Add Jay-Z Spotify Songs
Here you get two ways to add Jay Z Spotify songs.
1. Click "Add Files". In the new interface, directly drag Jay-Z songs, playlists, albums, tracks, etc. from Spotify program.
2. Or go to Spotify and find Jay-Z's songs. Click the three horizontal dots and copy the song link, and paste it into the search bar at the bottom of the Converter. Click "Add".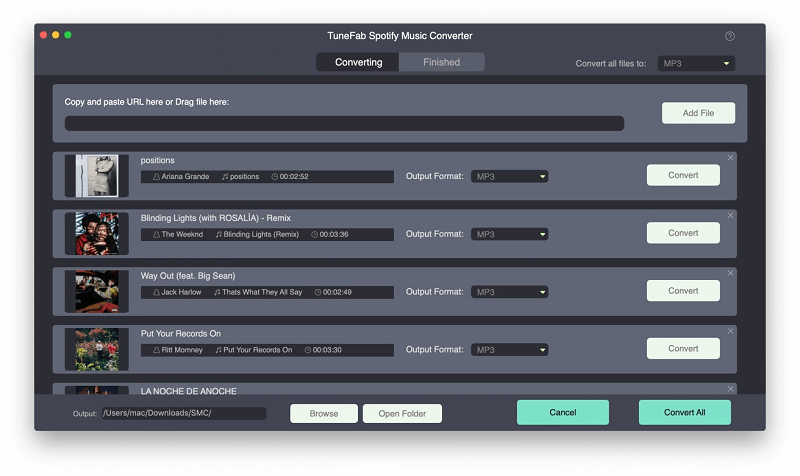 Step 3. Select Output Format
Go to "Options" > "Advanced". You can choose one proper format for Jay-Z Spotify songs in the dropdown list of "Format". It is optional to go to "General" and decide where to save the converted songs.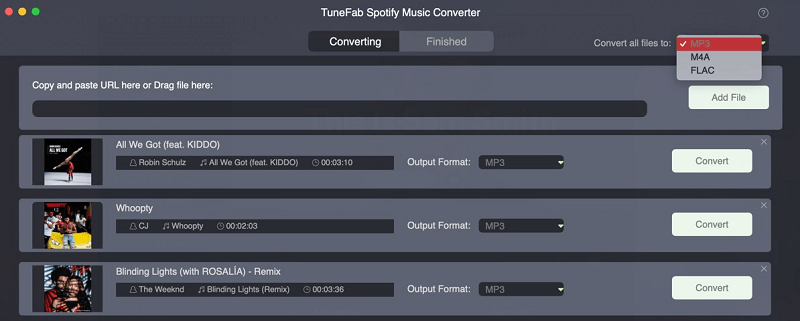 Step 4. Convert Jay-Z Spotify Music to MP3 / M4A / WAV / FLAC
Then click "Convert" and TuneFab Spotify Music Converter will start converting Jay-Z Spotify songs in a few minutes.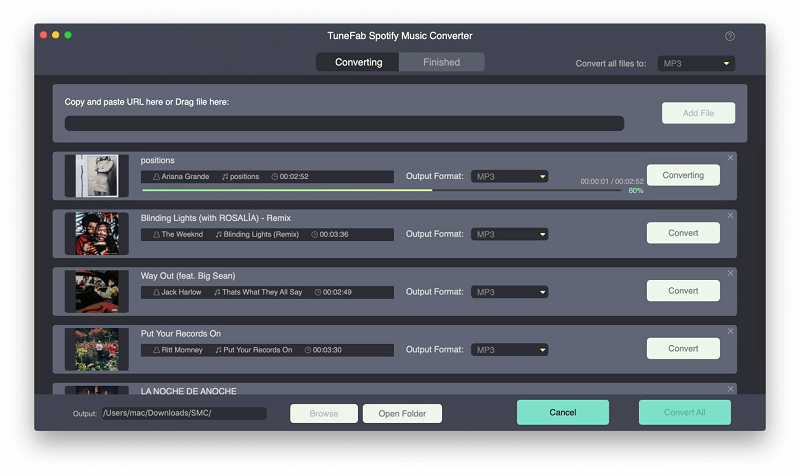 Video Tutorial: Save Jay-Z Spotify Music with TuneFab Spotify Music Converter
Till now, you can get the general Jay-Z Spotify songs for an unlimited offline listening. TuneFab Spotify Music Converter is a nice music processor software that would take you the least effort and time for a high-quality music conversion. Yet Spotify cannot offer you the whole Jay-Z playlist, we still want to ensure you a convenient and pleasant Jay-Z Spotify listening.
Learn More: Jay-Z's Newest Album on Apple Music - How to Download It as MP3
Was this information helpful?
TrustScore 5 | 49