Spotify Music lovers, Free or Premium may run into a weird issue when listening to Spotify Music. And that is, your Spotify Music is somehow unexpectedly pausing during the music enjoyment no matter how hard you have done to fix it. Why does Spotify keep pausing? What should you do to ultimately fix this annoying bug? Today, we are going to share you with a feasible way to get Spotify keeps pausing solved. Learn and do it yourself now.
Foreword: Why does Spotify keep pausing?
There is no such an official announcement of why does Spotify keep pausing. However, having checked all the case on Android or iOS devices, we have worked out that the pausing problem is possible mainly result from the battery problem. If you have turned the battery save mode on, then your Spotify may keep pausing on your Android or iOS devices. But when it comes to the case on PC, there are no such pieces of evidence of the keep pausing problem but it doesn't mean that there is no way to fix it.
Following we will share with you the way to fix Spotify Keeps pausing problem, covering iPhone, Android and PC. Let's move onto the next part to see what are they.
Effective Way to Fix Spotify Keeps Pausing (iPhone/Android/PC)
Before you come here to fix this issue, you may have tried the following way:
*Clearing all the Spotify cache
*Log in and Log out the Spotify account
*Uninstall and Reinstall the Spotify app
*Clear up all the Spotify queue
……
However, you may have figured out that none of the ways above can fix your problem. Now, you can try an effective way to see if your problem has been solved properly.
For iPhone/Android Devices
To get Spotify Music stop pausing on your iPhone or Android, you need to turn the Low Battery Mode off.
On your iPhone:
Operation: Turn on Settings on your iPhone > Scroll down to the Battery > Enter the Battery Page > Press the button to turn off the Low Power Mode.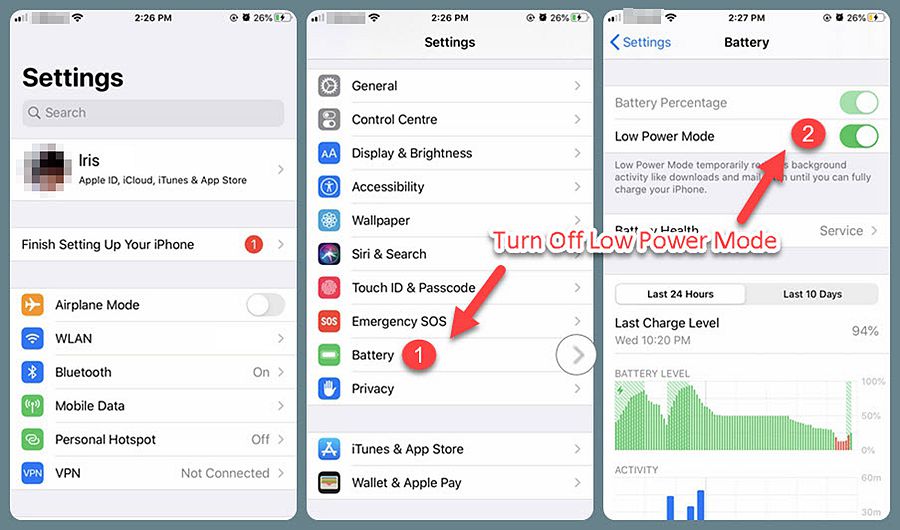 On your Android:
Operation: Turn on Settings on your Android devices > Scroll down to Battery > Enter the Battery Page and you'll see the Battery Saver > Hit the Battery Saver and turn it Off.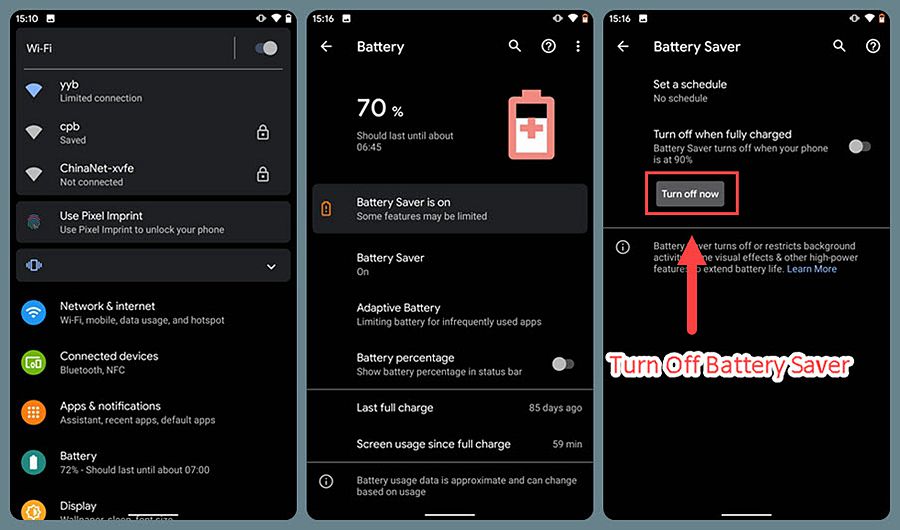 If all the above way fails to stop Spotify music pausing, you can try the way of below to fix Spotify keeps pausing.
For PC
To get Spotify Music keeps pausing on the computer, you can try to Sign Out Everywhere below.
Operation: Login your Spotify account > Hit Account Overview > Scroll Down to the Sign Out Everywhere > Hit Sign Out Everywhere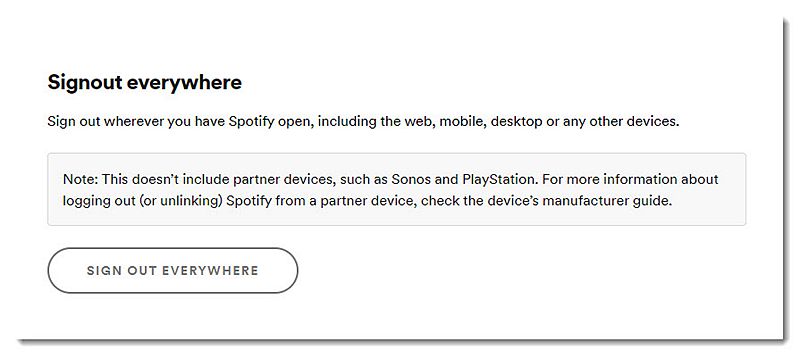 After signing out, you can try to log in to your Spotify account again and then see if your problem is fixed.
Up till now, you have 2 skills to stop Spotify Music keep pausing on your Android, iOS and even PC now. As far as I am concerned, the way Sign out Everywhere is effective to fix Spotify Music pausing. Let us know if you have any questions about stopping Spotify Music pausing. Enjoy your Spotify Music trip here.
Was this information helpful?
TrustScore 1.8 | 80