The previous three quarter of 2017 was great for movies, but the last movies season is also anticipated for movie buffs. As 2018 is here, we can explore the upcoming movies. To help you sort out the most anticipated movies of 2017 - 2018, we arrange the movies by release date. Just keep reading and don't miss it.
CONTENTS
Part 1. Top 5 Anticipated Movies of 2017
1. I, Tonya
Release Date: December 8, 2017
Synopsis: A film about Tonya Harding, starring Margot Robbie and Sebastian Stan, and directed by Lars. She is an ice skater rises amongst the ranks at the U.S. Figure Skating Championships, but her future in the activity is thrown into doubt when her ex-husband intervenes. Festival audiences got a huge kick out of the film, coming away with perhaps a much more sympathetic view of Harding than anyone could have predicted. Watch the trailer.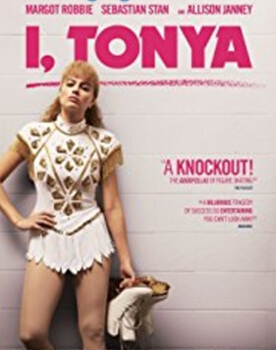 2. The Shape of Water
Release Date: December 8, 2017
Synopsis: Sally Hawkins stars in the fantasy romance, with Octavia Spencer, Michael Shannon, and Richard Jenkins filling out the human cast. Guillermo del Toro is back with a new dark fairy tale, this time about a mute woman who falls for a sea creature being held in a secret military facility. The film is imaginative, with beautiful production and cinematography, and a story that will send your heart aflutter. Watch the trailer.
3. Star Wars: The Last Jedi
Release Date: December 15, 2017
Synopsis: The movie stars up-and-comer Daisy Ridley as a young girl with special gifts, teaming up with legendary actor Mark Hamill to learn how to master her abilities so she can help her friends survive a difficult period in their lives. Having taken her first steps into the Jedi world, Rey joins Luke Skywalker on an adventure with Leia, Finn and Poe that unlocks mysteries of the Force and secrets of the past. Watch the trailer.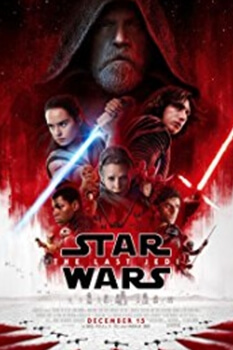 4. The Post
Release Date: December 22, 2017
Synopsis: Tom Hanks and Meryl Streep star in Steven Spielberg's new film about The Washington Post and the legal 1970s battle to protect the right to publish the infamous Pentagon Papers. Hanks plays legendary Post editor Ben Bradlee, and Streep is the paper's publisher Kay Graham. Watch the trailer.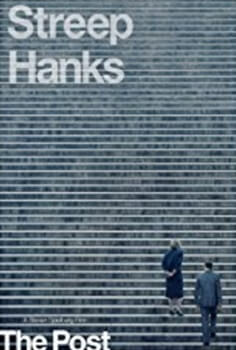 5. Phantom Thread
Release Date: December 25, 2017
Synopsis: Set in the world of 1950s British fashion, apparently Day-Lewis spent a lot of time learning the fashion designing ropes. Reynolds Woodcock is a renowned dressmaker whose fastidious life is disrupted by a young, strong-willed woman, Alma, who becomes his muse and lover. You definitely won't want to miss it on the big screen. Watch the trailer.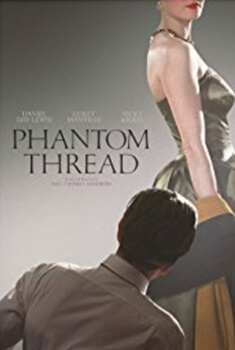 All the above movies are expected before the end of 2017. But, there are a lot of big flicks on the way next year. Let's go over a few of the titles worth watching
Part 2. Best 5 Most Anticipated Movies of 2018 Catalogue
1. Black Panther
Release Date: February 16, 2018
Synopsis: T'Challa, after the death of his father, the King of Wakanda, becomes the new ruler of the advanced kingdom of Wakanda, must defend his land from being torn apart by enemies from outside and inside the country. Watch the trailer.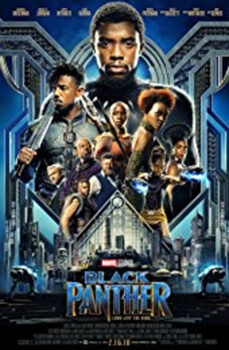 2. Annihilation
Release Date: February 23, 2018
Synopsis: Annihilation is the latest project by Ex Machina writer and director Alex Garland. The film stars Natalie Portman as a biologist and Jennifer Jason Leigh as a psychologist thrust into an expedition into a world where the rules of nature don't necessarily apply. Watch the trailer.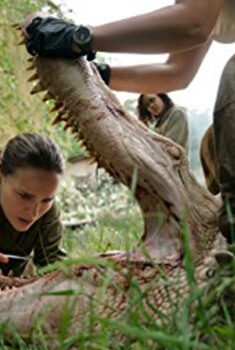 3. Tomb Raider
Release Date: March 16, 2018
Synopsis: Lara Croft, the fiercely independent daughter of a missing adventurer, must push herself beyond her limits when she finds herself on the island where her father disappeared. Hit movies often inspire video games, and every once in awhile, you see hit video games that inspire big movies. Watch the trailer.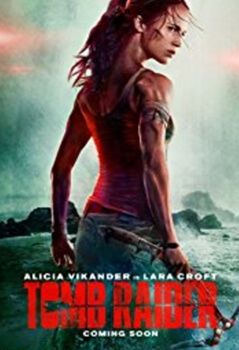 4. Ready Player One
Release Date: March 30, 2018
Synopsis: Director Steven Spielberg makes this movie to tell you the story of an eccentric video game designer who dies and leaves his fortune to the lucky player who finds an Easter egg in his virtual realm. Watch the trailer.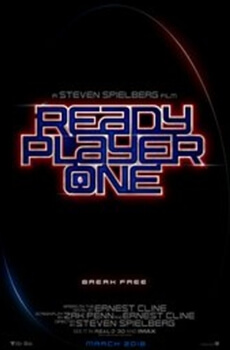 5. The Incredibles 2
Release Date: June 15, 2018
Synopsis: Pixar sequels have broken the mold when it comes to the old adage that animated follow-ups are rarely as good as the original. Toy Story sequels have fared better than the original, and now we'll see if Disney's computer-animation specialists can top the success of The Incredibles. Elastigirl, Mr. Incredible, and their three superhero kids are still battling baddies. Watch the trailer.
Even now you only can watch the trailers to satisfy the curiosity, you can buy a movie ticket when it releases. Or, in other way, to purchase or rent the movie from iTunes Store so that you don't need to go outside but stay in home to enjoy the movies.
However, iTunes movies have certain limitation that may annoys you due to the copyright protection. iTunes movies are formatted as M4V which can only be played on Apple authorized devices like iPhone, iPad, etc. If you want to play iTunes movies on non-Apple devices, you must convert M4V to the format that is available playback on that device with the help of a converter. There are many useful converter to choose. But, among them, TuneFab M4V Converter is found to be the most unique one. It allows you to convert M4V to MP4 in very short time and preserve the original quality after conversion. It is really worth a try. Then you can stream, watch most anticipated movies with no limit.
Was this information helpful?
TrustScore 5 | 49