Some people may receive the notice that "invalid file format error message when you're uploading" when they are trying to upload some videos to YouTube. Have you also received the same notice? Mostly, the failure of uploading videos to YouTube refers to the improper formats of the videos. So, what are the best video formats for YouTube uploading? You would get the answer from the post.
YouTube Supported Formats List
● AVI (a multimedia container format allows synchronous audio-with-video playback)
● FLV (known as a kind of video file formats of Flash Video)
● MP4 (MPEG-4 Part 14, a digital multimedia container format)
● MPEG4 (a method of defining compression of audio and visual)
● MPEGPS (a data container associated with the MPEG program stream format)
● MOV (the filename extension for the QuickTime multimedia file format)
● WMV (Windows Media Video)
● WebM (a media file format that offers a royalty-free alternative to use in HTML5 video and the HTML5 audio tags)
● 3GP (a multimedia container format defined by 3GPP)
Related Reading: Supported YouTube File Formats
It would be better to start uploading MP4 videos to YouTube since MP4 format would be the most common video format. By comparison, MP4 provides with a better quality than FLV, and a smaller size than AVI. What's more, WMV seems to be lose and the resolution of 3GP and MPEGPS are much smaller.
Best Video Format for Uploading to YouTube
Actually, the format is not the only element that would affect the process of uploading videos to YouTube, and there are more points to pay attention to. We have sorted out the summary of the video specifications that you need if you want the videos could be perfectly uploading to YouTube.
● Best video format for YouTube: MP4
● Best video codec for YouTube: High profile H.264 (in progressive scan mode)
● Duration: YouTube limits the video length which should be no more than 15 minutes.
● File size: Theoretically, the maximum file size is 2GB. But if you use an up-to-date browser, videos greater than 2GB can be uploaded.
Best YouTube Video Format
Resolution

Recommended: 1280 x 720 (16x9 HD) and 640 x 480 (4:3 SD)

No required minimum resolution. Generally speaking, the higher resolution, the better video quality is. But for older content, the lower resolution would be unavoidable.

Bit rate

Bit rate would be less important and videos should be optimized for resolution, aspect ratio and frame rate. As a result, there is no recommendation for minimum bit rate.

Frame rate

The frame rate should be maintained without re-sampling.

Codec

H.264, MPEG-2 or MPEG-4 preferred
Best YouTube Audio Format
| | |
| --- | --- |
| Codec | MP3 or AAC preferred |
| Sampling rate | 44.1kHZ |
| Channels | 2 (stereo) |
Get MP4 Videos for Better Uploading to YouTube
If your videos formats are not in the formats listed above, you can convert them into the YouTube supported formats. Here VideoSolo Video Converter Ultimate can do you a big favor, because it can convert video and audio files to 300+ formats and devices. You can use this program to convert the videos into the YouTube best supported format such as MP4. Video Converter Ultimate is also a YouTube Video Downloader, which provides users the access to save and play the favorite videos on YouTube offline.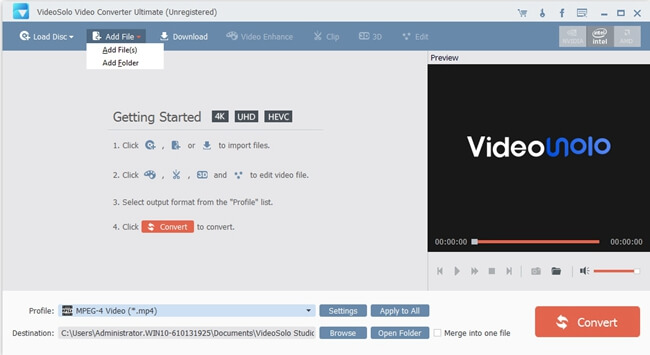 Download link of VideoSolo Video Converter Ultimate:
As for some other DRM-ed videos such as iTunes purchased/rented videos, you can use TuneFab M4V Converter to get the DRM-free MP4 ones. TuneFab M4V Converter could deal with the DRM removal and format conversion with high efficiency and high quality. The conversion speed can even reach 30X faster. It provides a free trial version to Windows and Mac users now.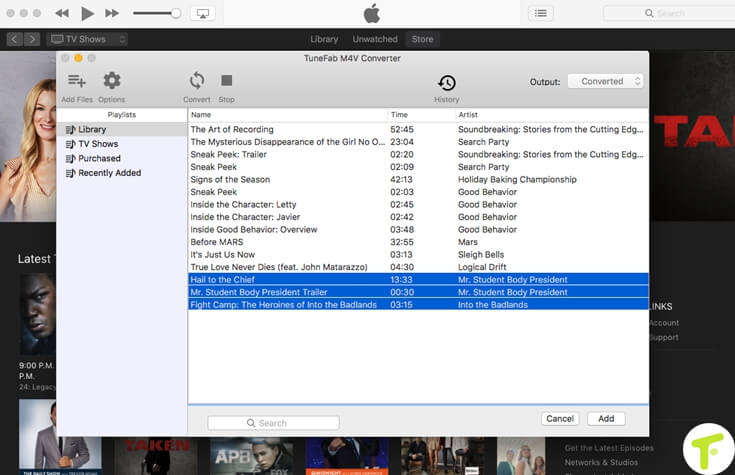 Download link of TuneFab M4V Converter:
Now, try to tell whether your videos are the best format for uploading to YouTube. You can try to amend the videos specification into the better suitable ones before you decide to upload them to YouTube. It would save much of time from failing to upload again and again.
Was this information helpful?
TrustScore 3.4 | 5