No matter young or old, male or female, people would like to play music in a car in order to keep the driver awake, avoid long silence when you don't know what to say to the passengers or enjoy music time when hitting the traffic jam. Now, as many cars have Bluetooth stereo systems so it's very convenient to listen music in the car, which means once you get into the car, it will automatically start to play Apple music in the car from your iPhone. But sometimes, it can be a trouble as you may be startled by the blasting music or audiobook chapters when you first get into the car.
For whatever reasons you want to turn off apple music autoplay, you may find that your iPhone doesn't provide "Turn off autoplaying music over Bluetooth" switch or similar button directly. But don't worry, I'd like to introduce some easy ways to stop Apple Music from automatically playing in car. The following methods are classified into two kinds, you can choose either setting your car or iPhone in your preference.
CONTENTS
Part 1. Turn Off Apple Music Autoplay by Setting in Car
As the music is played from the car, so you can certainly turn off Apple Music autoplay by setting your car.
Option 1: Turn Down the Car Stereo Volume to Zero
To avoid Apple Music autoplaying in the car, turning down the car stereo volume to zero before you turn off the engine should be a fairly lame solution, but there is no doubt that it works really effectively. But some of you may forget to turn down the car stereo volume before turning off the engine, then go on and try another methods.
Option 2: Check Car Settings and Turn off Autoplaying
As some cars may offer car stereo auto-playing Bluetooth settings, so you can turn off the autoplaying music function or other default volume setting which can turn off the volume of autoplaying music or audiobooks. But unfortunately, this method doesn't work for each car because some of you may not find these settings in your car. If so, read on.
Option 3: Turn Off the CarPlay
Even though your Bluetooth stereo system doesn't officially support CarPlay, you can also use the Restrictions section of the Settings app to turn off Apple Music Autoplaying. Before getting into the car, open the Settings app, click on "General" and go on "Restrictions", then select "Enable Restrictions" and enter the passcode, finally toggle the CarPlay switch to "Off".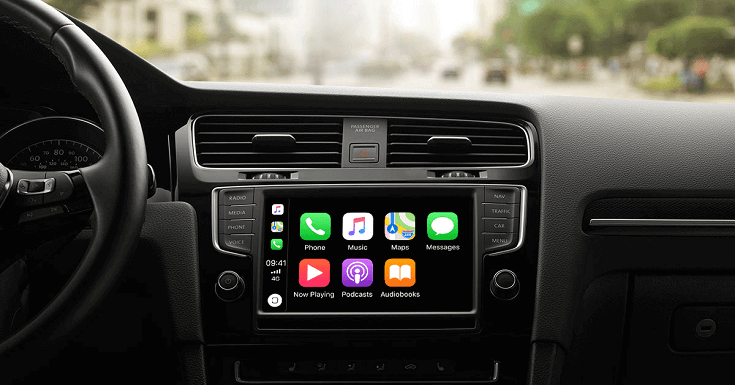 Part 2. Turn Off Apple Music Autoplay by Setting in iPhone
As the car stereo is linked to the iPhone through Bluetooth stereo systems, so you can stop apple music from automatically playing by changing settings of your iPhone.
Option 1: Adding a Silent Song to Your Music Library
You can find a light song or pure music which are gentle and add it to your music library on your iPhone or iPad. But don't forget to change its title to start with "A" to keep it is always the first track in your music library. Next time, when you get into the car, the silent track will be played automatically. But it can't help you turn stop iPhone from autoplaying music in car Bluetooth.
Option 2: Tell Siri to "Stop Music"
Siri is always a good helper for iPhone users which can help you turn on, turn off the app or talk with you. That means you can summon Siri in car to stop playing music by saying the instruction, then your iPhone will disable all music at once. But that means you need to interact with Siri every time you want to stop autoplaying Apple Music.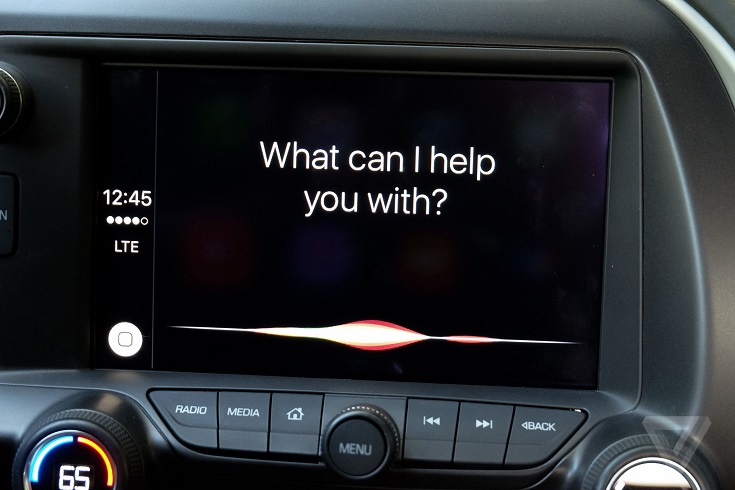 Option 3: Quit the Apple Music App on the iPhone
As the music autoplaying is coming from Apple Music on the iPhone, so you can quit it before you getting into the car. It's very easy to quit apps on iPhone, just double-tap the Home button and then swipe up on the Apple Music.
Option 4: Delete the Apple Music App on the iPhone
Deleting the Apple Music app on the iPhone can stop Apple Music automatically when you getting into the car, however, it's not a really good method, so I don't recommend you to use this method. If you do need to delete the Apple Music app, then you can try to use another famous streaming music services such as Spotify and Pandora.
Option 5. Send Apple Feedback
Except the above methods, you can tell Apple Inc. about the problem and ask Apple Inc. to put in a setting switch to make it happen. Maybe you are the one who can persuade Apple Inc. to add such setting switch.
Nothing is perfect, even if you may find it convenient to play Apple Music in the car through Bluetooth system, it could be an annoyance sometimes. To stop stop apple music from automatically playing, you can choose one of methods which are shown as above in your preference.
Was this information helpful?
TrustScore 1.3 | 224