Spotify and SoundCloud are both excellent music platforms that provide users exquisite musical experience. However, music lovers will find it hard to decide on which one can be suitable for enjoyment. Yep, though there is some superior performance on Spotify and SoundCloud, there are some differences and highlights you should pay attention to. To make it clear to understand, here are some detailed that we provide with when Spotify VS SoundCloud.
CONTENTS
Part 1. Spotify VS SoundCloud: The Charge
One important respect that you have to concern is the price. Both Spotify and SoundCloud offer free and premium service. But they still have some differences.
Spotify makes a main profit from the subscription service as quite a lot of authorized music is free for users. It charges the premium plan for $9.99/month and a cheaper family plan for $14.99/month for 6 people. With a subscription account, you can enjoy ad-free music, higher quality audio (320kbit/s) and offline listening.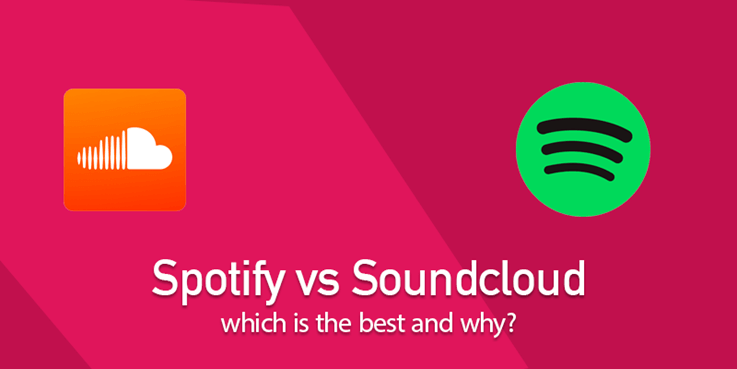 For SoundCloud, it offers free service to listen to the music and even upload recorded audios no longer than 2 hours. You also can pay $9.99/month for its premium service, SoundCloud Go to enjoy multiple and ad-free music. But if you purchase the subscription service on Apple Store, you will be charged an extra $3/month as Apple will take a cut of in-app purchase. It would be better to do it on the official website.
Part 2. SoundCloud VS Spotify: Sound Quality
Is SoundCloud better than Spotify? The most important factors should not be ignored is that the music quality. There are huge differences in sound quality when compared SoundCloud with Spotify.
For Spotify, it correspondently promotes two streams types: Spotify Free at 160Kbps and Spotify Premium at 320Kbps and higher. Besides, for phone music lover, they can enjoy 96 kbps on mobile devices. All the music files are all the OGG Vorbis file formats.
For SoundCloud, all the music quality of SoundCloud tracks are all 128 kbps in MP3 file format. However, it is said that the music quality of SoundCloud is lower to 64 kbps Opus without no reasons or explanation.
Part 3. Spotify or SoundCloud: Download Functions
Download Music is the most important when you are in the less traffic or poor Internet environment so let's check the downloading functions of Spotify and SoundCloud.
For Spotify, normally only Spotify premium users can download the music for offline listening. But these downloaded Spotify songs are not available on other players as under the protection of DRM. Or you will need a special DRM removal to break the DRM restriction, here we recommend TuneFab Spotify Music Converter.
TuneFab Spotify Music Converter is designed for not only downloading Spotify Music but also removing DRM from and converting Spotify Music to multiple file format in a customized conversion speed. Besides, resetting the bitrate and sample rate are available. Check the following detailed features of TuneFab Spotify Music Converter.
Detailed Features of TuneFab Spotify Music Converter:
#1 Download and convert Spotify Music to sundry music files format, like MP3, FLAC, WAV, M4A.
#2 Available on resetting the bitrates and sample rate to different kinds of style.
#3 Adjust conversion speed according to your demand, range from 1X to 5X.
#4 Keep all the metadata together with ID3 tags for converted files.
#5 Compatible with your Windows and Mac.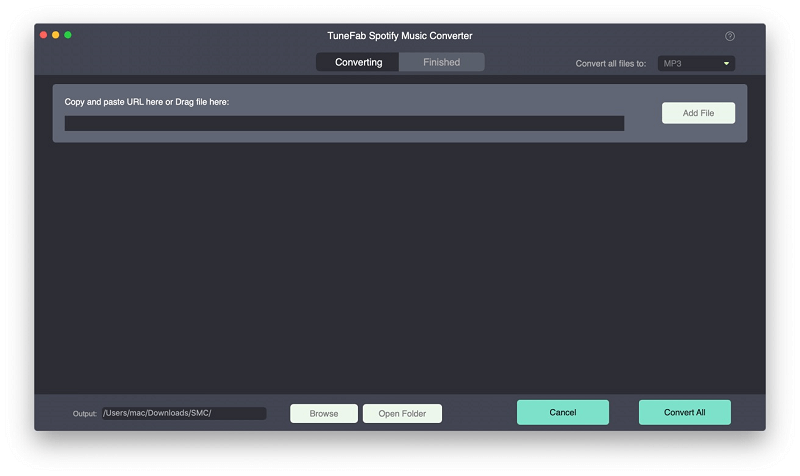 [TIPS] Download Spotify Music with TuneFab Spotify Music Converter
Step 1. Download and run TuneFab Spotify Music Converter.
Step 2. Drag Spotify Music songs/ Playlists/ albums and etc and drop on the main interface of TuneFab Spotify Music Converter or just copy the link to for getting ready to download.
Step 3. Select the files formats and bitrates and click to convert Spotify Music.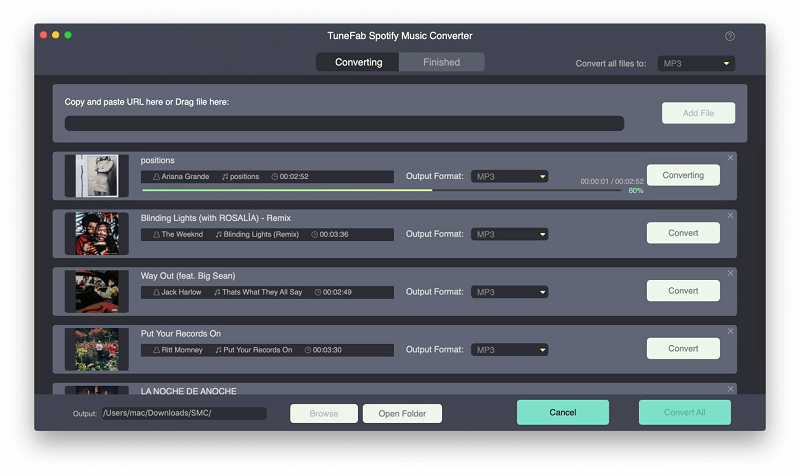 For SoundCloud, surprisingly SoundCloud even supports free download service yet some songs are still charged by the author. If possible, a SoundCloud downloader will solve this problem.
Part 4. SoundCloud or Spotify: Playlist Differences
For Spotify: Spotify provides users the unlimited catalog of music for arbitrary online listening. It features a detailed introduction of artists and albums, personal playlist and recommended songs, artists, playlists for your preference. If you feel bored with the regular playlist, you can adapt the moods and genres to create a more pleasant atmosphere. More often Spotify will offer you mainspring and popular songs with certain publicity.
For SoundCloud: A highlight in SoundCloud is its mixes style songs and undiscovered charming artists. As SoundCloud allows users to upload and share audios product, sometimes you may encounter a surprisingly good song though with a little fame. This really fits for users that would like to try something new. As it is reported, however, a paid subscription service possibly does not offer so abundant tracks as before. SoundCloud playlist doesn't give personal album, and that's why you get someone's uploaded works when searching for him.
Learn More: Whether Spotify or SoundCloud Treat Musician Friendly
It's a hotspot that whether musicians can get plentiful opportunities beneficial for their career on Spotify or SoundCloud as they offer quite a lot free musical product. It's a scanty income if these artists only rely on streaming revenue as you might earn a little penny per streams. There are different features provided for the musician on Spotify and SoundCloud.
For Spotify: Spotify promotes integration tools like Songkik and Merchbar in the profiles to help sell the byproducts like concert tickets and merchandise. On sharing access, Spotify allows artists to share their works on social media channels such as Facebook and Twitter, while Spotify users can scan the Spotify Codes to make the songs propagated and heard.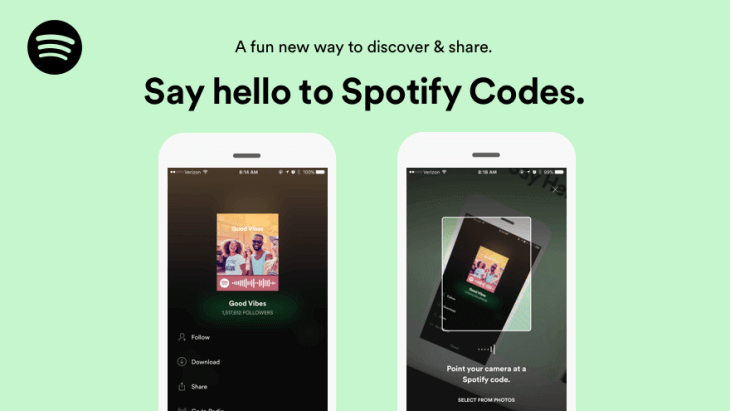 Smartly, Spotify and SoundCloud both present interesting streams data analytic function. Spotify's Fan Insights shows the beta stage tell artists they should attach importance to which Spotify mean, age group, and so on.
For SoundCloud: Since SoundCloud supports audio upload, it's auspicious for musicians to record some product that meets the public. Besides, SoundCloud will show the analytic data in a line chart to show your streams playback fluctuation in a direct view. Moreover, SoundCloud has an instant messaging tool that helps you interacts with your cute followings.
Generally speaking, it is not easy to say which is better SoundCloud or Spotify. Both Spotify and SoundCloud have its superior pros and unavoidable cons. But you can tell which is more comfortable for your individual usage under the above information. Maybe you are a faithful Spotify user, or maybe you discover addition to SoundCloud mixes. Even you prefer to use Spotify and SoundCloud simultaneously. It all depends.
Was this information helpful?
TrustScore 3.4 | 68