Spotify is not just a music streaming platform. It is popular among audiences also because you can tune in to countless Podcasts on it besides listening to music online. As there are so many excellent Podcasts on Spotify App, how to catch up on the latest trend and pick up the best Spotify Podcasts? In this post, we will try to inspire you by introducing you to some impressive Podcasts. Launch your Spotify App and try them!
CONTENTS
1. Crime Junkie
Category: Best (True) Crime Podcasts on Spotify
Best for: Horror/detective movie lovers, or those who want to listen to some breathtaking, scary, and true stories.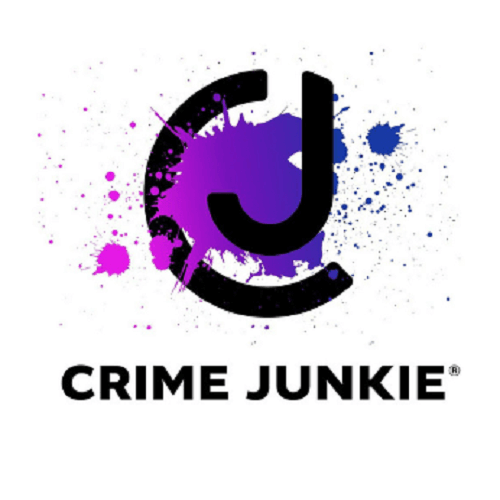 Crime Junkie updates every Monday. Ashley Flowers will tell you true crime cases that she's interested in. The Podcast keeps a straightforward style and is attractive to those who love to listen to true crime stories. May be the best True Crime Podcast on Spotify.
2. The Joe Rogan Experience
Category: Best Comedy Podcasts on Spotify
Best for: Comedy and Talk Show lovers.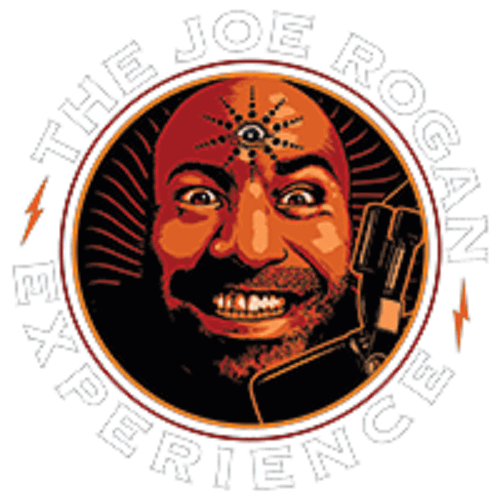 The Joe Rogan Experience is a long-form conversation program hosted by Joe Rogan, a standup comedian for over 20 years. He invites guests and friends who are comedians, artists, musicians, actors, and so on to his Podcast and talk with them. If you are looking for the best comedy Podcast on Spotify, try it!
3. Dan Carlin's Hardcore History
Category: Best History Podcasts on Spotify
Best for: History story lovers.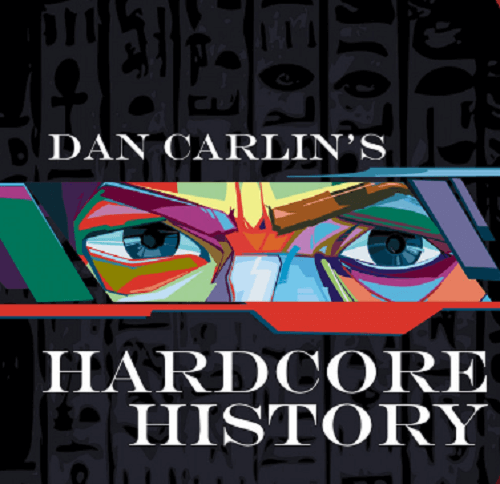 Dan Carlin in his Dan Carlin's Hardcore History Podcasts talks about history stories from all over the world, and from many different aspects. Dan Carlin always hosts his Podcast alone; he knows how to attract his audience — always telling stories from an interesting and special point of view.
4. Scare You To Sleep
Category: Best Horror Podcasts on Spotify
Best for: Horror story lovers.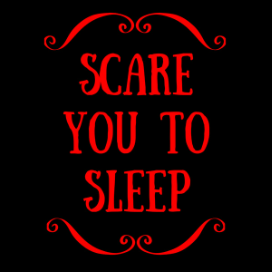 At first, the horror writer Shelby Scott established her Scare You To Sleep Podcast to share with the audience her scary stories. But as the podcast becomes popular, Shelby also accepts stories written by others. A great podcast for horror stories. Dare you to listen?
5. Ditch the Suits
Category: Best Financial Podcasts on Spotify
Best for: People who are interested in the financial industry and related matters.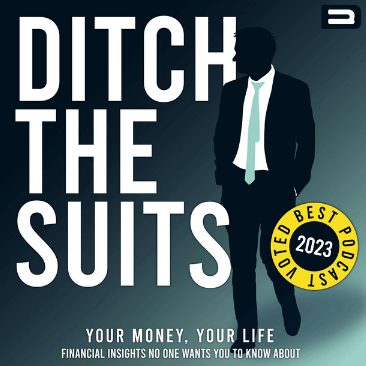 Steve Campbell and Travis Maus always talk about truths and the behind-the-scenes stuff in the financial industry on their Podcast program Ditch the Suits. They discuss in-depth financial topics, but all are close to people's life. It's probably the best financial podcast on Spotify that is informative and professional.
6. The Daily
Category: Best News Podcasts on Spotify
Best for: Those who want to know the day's latest and most important news.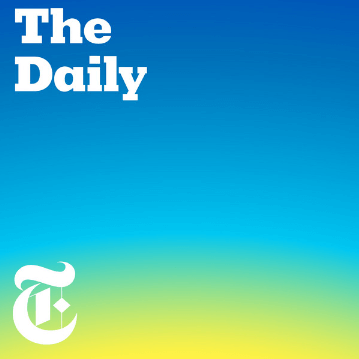 The Daily is one of the best news podcasts produced on Spotify by the New York Times. At 6 am in the morning, 5 days a week, Michael Barbaro and Sabrina Tavernise give you a 20-minute update about what is happening in America. Their news-telling is clear and stimulating, while revealing the facts behind current events.
7. Oprah's Super Soul
Category: Best Motivational Podcasts on Spotify
Best for: Fans of The Oprah Winfrey Show, or those who are in a state of confusion, and are looking for answers to their lives.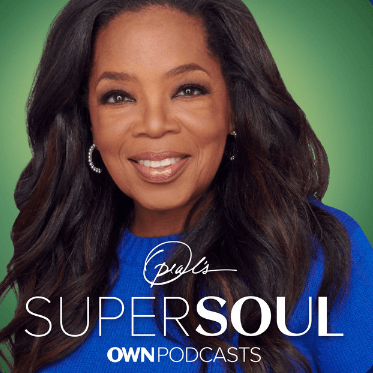 If you are stuck in sadness and would like to find some motivation in your life, you can listen to Oprah's Super Soul. Calm yourself down and hear Oprah's interviews with her selected ones — thought leaders, best-selling authors, and so on. A podcast that wants to light you up and guide you through life's big questions.
8. This American Life
Category: Best Story Podcasts on Spotify
Best for: Those who want to listen to interesting stories.
Hosted by Ira Glass, the podcast This American Life updates once a week, telling the audience interesting stories. Each episode will be given a different theme, to make sure all stories are gripping and attractive. You will listen to many first-person narrative stories of different themes.
9. Stuff You Should Know
Category: Best Educational Podcasts on Spotify
Best for: Listeners who want to learn more knowledge from different aspects.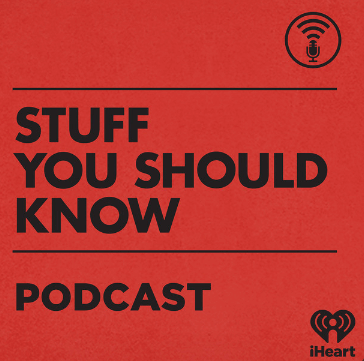 Stuff You Should Know is known as one of the most popular and best educational podcasts on Spotify, existing for over a decade. The podcast covers everything, including history, science, culture, etc. Josh Clark and Chuck Bryant co-host the podcast. They provide the audience with an informative yet interesting listening experience.
Tips: Best Spotify Podcast Ripper for Offline Listening
You can, surely, listen to the above best Spotify Podcasts online. But sometimes when you listen to a topic that you really are interested in or a story that you like very much, you may want to download Spotify podcasts to MP3 for offline playback. However, Spotify implements certain restrictions on audio/video downloads. For example, all downloaded files will be saved as DRM-protected files, and you can only play them in Spotify software.
So, how to conveniently rip Spotify podcasts (even video content) from Spotify to your local device for offline playback? Ask the best Spotify downloader — TuneFab Spotify Music Converter for help!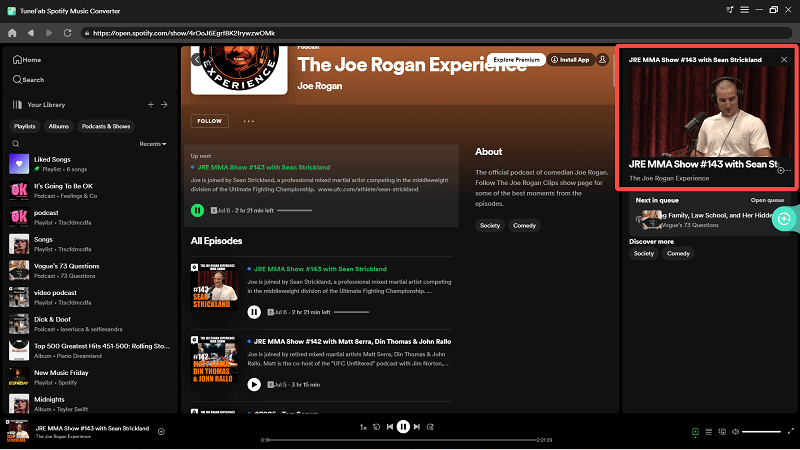 👍 Key Features of TuneFab Spotify Music Converter:
• Download Spotify content to MP3, M4A, FLAC, WAV, AIFF, AAC, and ALAC and remove DRM protections

• Keeps the original sound quality without loss

• Support batch conversion, up to 35X faster download speed

• A Spotify Premium account is not required

• Supports customizing output parameters, folders, categories, etc
FAQs about Adding Music to Spotify
Q1: What are the Top 10 Popular Podcasts on Spotify?
The list below shows the Top 10 podcasts in America.
1. The Joe Rogan Experience
2. Shawn Ryan Show
3. This Past Weekend
4. Huberman Lab
5. Anything goes with emma chamberlain
6. SmartLess
7. The Really Good Podcast
8. Crime Junkie
9. Call Her Daddy
10. Scamanda

The #1 ranking comes to The Joe Rogan Experience. Rogan the host knows how to attract the audience. Now, his audience is mainly young men. He talks about controversial political-related topics and asks open-ended questions to guests with totally different backgrounds. Those guests are all men and all provocative people that appeal to young people and especially young men. Although Rogan and his podcast are controversial, it still makes his podcasts the top 1 ranking in America.
Q2: How to Find Top-rated Podcasts on Spotify?
Are you looking for the best Spotify Podcasts? Maybe you can have a look at the Podcast Charts. Just open the Spotify app, go to Search > Podcasts, then select Podcast Charts.
You can also go to podcastcharts.byspotify.com to get the latest podcast ranking. The Charts update every day. You can find Top Podcasts, Top Episodes, and Top Podcasts by category.

💡 Note:
You need to select a country before searching for Top Episodes and Top podcasts by category.
Conclusion
In this post, we introduce to you some popular podcasts on Spotify. They are considered the best Spotify Podcasts in their respective categories. You can try to listen to some of the Podcasts to see if you are interested in these topics, or go to Podcasts Charts to find the latest trend. If you find Podcasts you really like, and you want to download the content from offline playback, you can use TuneFab Spotify Music Converter to remove DRM-protections and download the audio/video files to common MP3 files.
TuneFab Spotify Music Converter
Batch convert Spotify Podcasts to MP3 320kbps in lossless quality
Was this information helpful?
TrustScore 5 | 49