Various Spotify Podcasts are available on your Spotify app. So how to pick up the best Podcasts on Spotify? This is what we are going to share with you all in this post. Here we will list the best 10 Spotify Podcasts for enjoyment and reference. Now, let's take a look at what are they.
No. 1 Song Exploder [173 EPISODES]
Recommend Reason: You can enjoy the Podcasts and get more enjoyable songs from it. As its name described, it is a song exploder for you to enjoy. So if you are worried about listening to some latest songs, then you can take it into consideration.
No. 2 Ink to Film [107 EPISODES]
Recommend Reason: That will be great if you want to enjoy some marvelous story from Spotify by listening to this Podcasts. Lots of story and films in a different time period are available for enjoying by yourself or with your friends.
No. 3 Pop Culture Happy Hour [300 EPISODES]
Recommend Reason: Want to get some pop culture but you don't know? Then this podcasts will be your favorite. This podcast allows you to gather together with your friends and get more information. Nice, isn't it?
No. 4 The Book Reviews [259 EPISODES]
Recommend Reason: If you want to seek for some books for reading, then this podcasts will be better for you. You can find some highly recommendable book for enjoying this podcasts.
No. 5 Crime Junkie [96 EPISODES]
Recommend Reason: Want to listen to some scaring but interesting true stories? If your answer is yes, then it is the best options for you. If you are the lovers of horrible film, then you shall not miss it.
No. 6 The Misfits Podcast [57 EPISODES]
Recommend Reason: Classified as Comedy, you can enjoy some fun and something new and fresh story from it. Hope you will love the podcast on it.
No. 7 Black Market Reads [44 EPISODES]
Recommend Reason: It is from a project of The Givens Foundation of African American Literature. If you are tired of reading lots of contents from blackmarketreads website, then it is a good alternative for you.
No. 8 The Librarian Is In [154 EPISODES]
Recommend Reason: It is a podcast narrated by 2 librarians Gwen Glazer and Frank Collerius who are from New York Public Library, sharing the books, cultures and more. You can just stay at home, or just on your way to work/ school to enjoy some great contents shared by Librarian.
No. 9 Stuff You Should Know [1,347 EPISODES]
Recommend Reason: From iHeartRadio and HowStuffWorks, you can get some common knowledge that you may ignore. Start here to enjoy more from this podcasts.
No. 10 TED Talks Daily [297 EPISODES]
Recommend Reason: If you have no enough bandwidth to watch the TED Talks, then it is where you can get tips from TED Talks on Spotify. Just put on your earphone, you can enjoy more ideas from TED at ease.
Apart from these 10 best Podcasts, you can get more from Spotify Podcast Page. Having learned about the top 10 Spotify Podcasts, you may probably can't help enjoying on your Spotify. But here we are going to recommend a partner for you when enjoying Spotify Podcasts. And that is TuneFab Spotify Music Converter.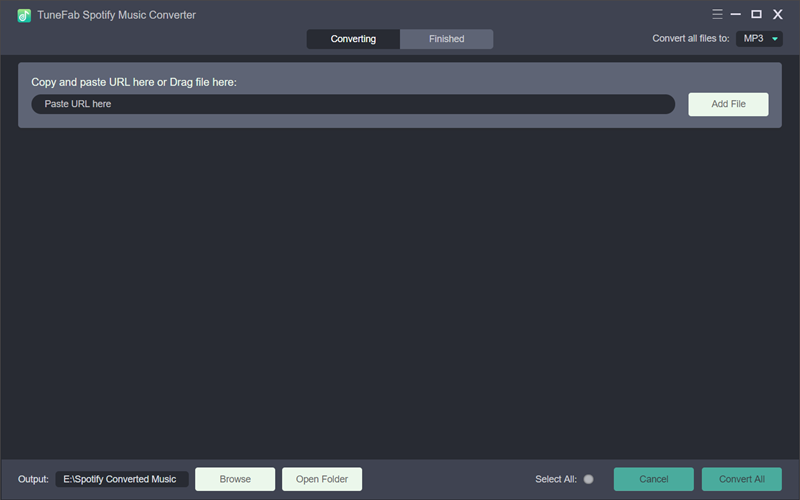 TuneFab Spotify Music Converter is a professional Spotify Music downloader for downloading Spotify songs, playlists and podcasts without subscribed as Spotify Premium to plain music file format: MP3, WAV(Windows Only), M4A and FLAC. It provides the maximum default conversion speed, reaches up to 5X when converting the Spotify music with high quality. Apart from this, you can adjust your music parameter like bitrate or sample rates. You can use it for downloading Spotify Podcast for offline listening.
Guide: Solved: Can You Download Podcasts on Spotify for Free
Up till now, you have got 10 best Spotify Podcast with the best partner for enjoying Spotify podcasts. Hope you will love your Podcasts journey right here. That's all for today. A warm welcome if you leave any comment or contact us will be given to you. Enjoy!
Was this information helpful?
TrustScore 5 | 49