Nowadays, on-demand music streaming services are becoming increasingly prevailing. Spotify and iHeartRadio are best two music services favored by music lovers. However, they're in a tight race since some of their distinctive features put them into the so-called "iHeartRadio vs. Spotify" circumstance. Indeed, it'll be always confusing deciding which music streaming service is better to cover all your needs, iHeartRadio or Spotify. This article will render you an in-depth comparison of iHeartRadio and Spotify in several aspects.
CONTENTS
Part 1. Brief Introduction of iHeartRadio and Spotify
Before conducting iHeartRadio vs. Spotify comparison, let's have a general outline of them.
Spotify is a music, podcast, and video streaming service which was officially launched on October 7th, 2008. It provides DRM-protected content from record labels and media companies. Spotify also announced that its shares will begin trading on 3 April 2018.
iHeartRadio is a free broadcast and internet radio platform owned by iHeartRadio Inc. which was founded in April 2008 as the website iheartmusic.com. It launched national-branded marque events starting with the inaugural iHeartRadio Music Festival in 2011, which generated millions of social media impressions.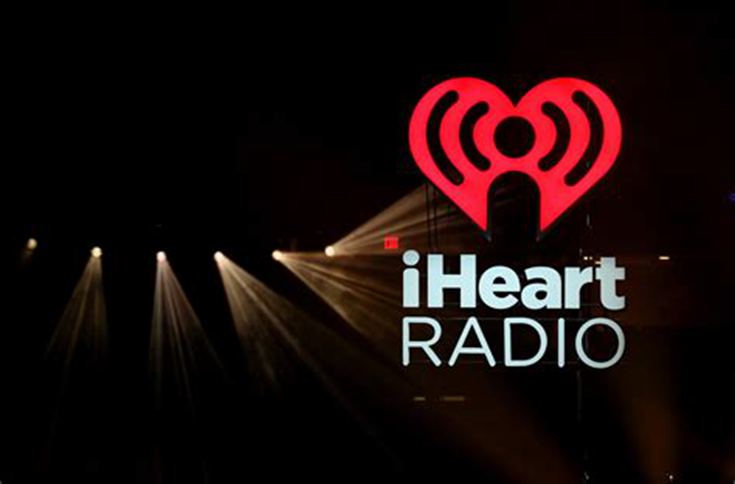 Part 2. iHeartRadio VS. Spotify: Which Is Better
Now, after getting a general insight of these two streaming services, following is an in-depth iHeartRadio vs. Spotify comparison in terms of price, user experience, device compatibility, music collection, offline listening and so forth.
#1. Pricing
iHeartRadio vs. Spotify, which one is better concerning price? As was mentioned before, iHeartRadio is a completely free radio-style streaming service. Since it is free, you can simply listen to any radio station in the US with some exceptions, but you cannot select which songs to listen to on demand. Therefore, if you want to be offered on demand functionality which requires a subscription fee, you need to pay a lot. The on-demand functionality allows you to save and replay songs right from live broadcast radio to your digital playlists.
Unlike iHeartRadio, Spotify is a freemium service that offers basic features for free, but if you want to get advanced features like offline-listening and ads-free streaming, you need to become a Spotify Premium user. Spotify's subscription types include Spotify Free, Spotify Premium as well as Spotify Family. It's worth mentioning that Spotify Premium ($9.99/mo) is more expensive than competitors, but it grants a more seamless experience across your entire music library.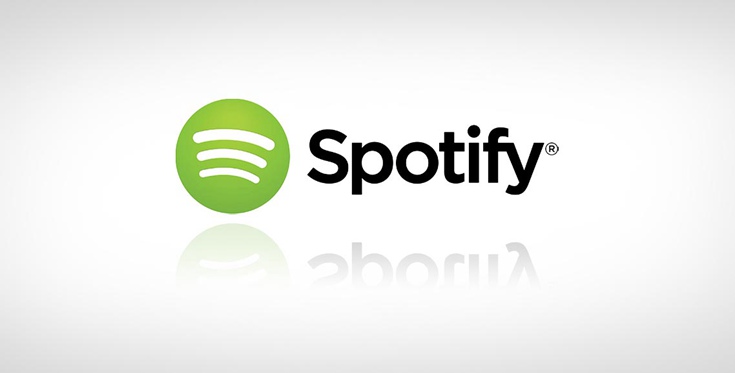 #2. Offline Listening
iHeartRadio is totally free and it does not feature the ability to download your song for offline playing and listening. However, although it doesn't support offline playing, you are allowed to create your custom radio station and playlists for easier access.
Compared with iHeartRadio, Spotify supports offline listening by downloading songs or playlists. However, payment is needed. As was mentioned before, there are two subscription types of Spotify, Spotify Free, and Spotify Premium. Spotify Free is limited to play music with adds on shuffle mode, and offline listening is not available. While Spotify Premium users are allowed to download up to 10,000 Spotify tracks by paying for the Premium service ($9.99/mo). The Premium subscription not only provides you with music downloading function but also lets you have improved streaming quality as well as Spotify Connect functionality.
Speaking of Spotify offline playback, you may think that it's a bit expensive to pay almost 10 dollars a month to download songs from Spotify. Is there any method to listen to Spotify offline for free without getting Spotify Premium?
Of course, there's a way to convert Spotify to MP3 or other common formats by using TuneFab Spotify Music Converter. In this way, users can save the converted songs as new files for offline listening. TuneFab Spotify Music Converter is a powerful and professional music converting software that enables you to convert songs, playlists or albums from Spotify to DRM-free MP3, M4A, FLAC formats, etc. with 5X faster speed(Windows).
You don't need to worry about Spotify music with DRM protection because TuneFab Spotify Music Converter can also remove DRM protection. Hence, after converting songs from Spotify, you can save them as local files and play them offline as you want. You can try it if necessary.
How to Convert Spotify Music Easily With TuneFab Spotify Music Converter
#3. User Experience & Device Compatibility
iHeartRadio and Spotify, which streaming service is better? iHeartRadio claims that it has more than 48 million users worldwide. While Spotify, boasting over 20 million tracks, has more than 50 million paid subscribers all over the globe. As is indicated by these data, Spotify seems more favored by consumers.
There is another measure for you to decide which of them is better. You need to consider which one is more compatible with your devices. iHeartRadio is available on a range of platforms like iPhone, iPad, Android, Blackberry, and Windows, Phone apps. While streaming services like Spotify can be played using a web-player, Windows /Mac Desktop program or Spotify app for Android, iPhone, iPod touch, Symbian, Palm, etc.
#4. Music Library
By comparing iHeartRadio and Spotify, Spotify takes more advantages over iHeartRadio in terms of music collection. Spotify owns a bigger music collection with more than 20 million tracks than iHeartRadio which has 15 million collections of songs. It's worth mentioning that Spotify possessed various of features which expand its music library. New Releases is one of the features in which Spotify extends its music every single day. You can find the most released music there.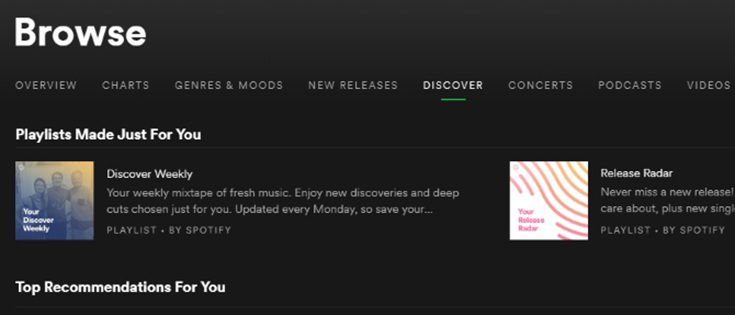 #5. iHeartRadio VS. Spotify - Other Features
As an extra benefit, iHeartRadio always hosts online concerts and music festivals with guest DJ and artists which provide users with pleasure and entertainment. Also, with iHeartRadio, you're allowed to create your custom radio station and playlists without any advertisement.
Spotify has an interesting "Radio Option" function which plays songs that match your taste. You can then listen to music which is relevant to artists you like, the Radio Station of Spotify is worth a try!
Part 3. Conclusion
Which is better, iHeartRadio vs. Spotify? After performing an in-depth comparison between these two most popular music streaming services, Spotify seems the ideal music for music lovers. Apart from its 50 million paid subscribers, multi-platform support as well as 20 million tracks in its extending music library, you also have an option to play and listen to music offline. Although some features like offline listening and ads-free streaming need subscription fee, it offers a more seamless experience. In a word, you can choose the one that you like best based on the comparison we made. Hope this guide will be helpful to you!
Was this information helpful?
TrustScore 3.8 | 10