Spotify is a top-level online music streaming service, welcomed by millions of users who listen to Spotify through various devices like computer, Mac, iPhone, Android, tablet, etc. However, have you ever encountered some problems or bugs while enjoying Spotify? For example, Spotify keeps crashing, Spotify songs are missing or Spotify is not working on Android, etc. This post will focus on solving the issues that you might meet on Spotify. Furthermore, we will provide you with an ultimate solution to enjoy Spotify music off even though Spotify Android app keeps crashing.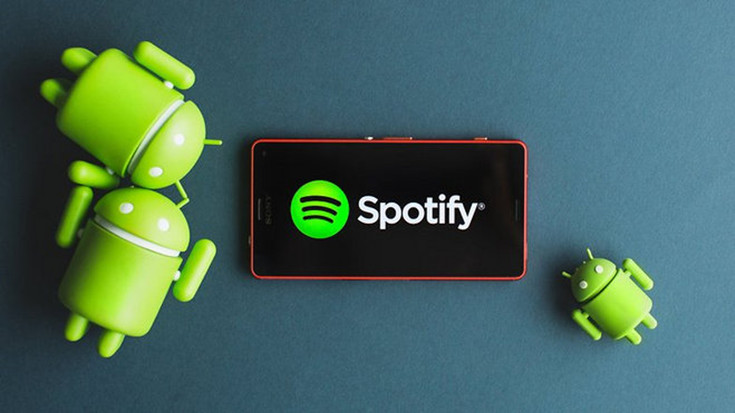 CONTENTS
Part 1. Common Problems of Spotify Not Working on Android
In this part, 5 types of common problems will be listed, along with the solution. You can check the details below and try to fix the problem on your Android devices.
#1. Spotify Keeps Crashing
One possible culprit here is that your SD card in the device is not compatible with Spotify. If your device has an SD card, try to take it out and see whether Spotify runs properly. Check that the SD card is not carried from another device without being reformatted. The old data may cause the problem if the old data is not cleaned.
#2. Can't Log in Spotify with Facebook Account
It usually happens when Facebook's authentication is having a bit of a mood. The solution is to provide the same login details, but tapping on "New User" instead of "Existing User".
#3. Premium Features Don't Work
If you pay to be a Premium for offline streaming and other privilege but find out that the Premium features don't exist, then make sure that you've logged in the right account, to which your subscription applies.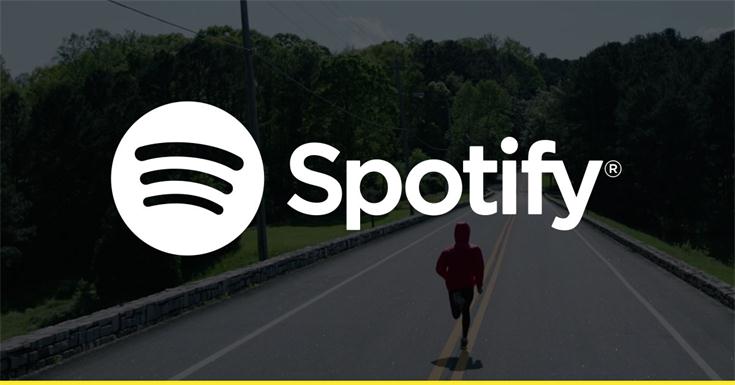 #4. Can't Add Offline Songs to Spotify

There is a limit for Premium offline downloading, you can download and save up to 10,000 tracks. If you hit the limit, then you have to remove some of them before you add new ones. And you are able to download them to up to 3 devices with the same Spotify account.
#5. Spotify Songs are Missing/Deleted
If you have saved the songs to a specific playlist but fail to find them again, then the creator of that playlist may have deleted it or closed their account, meaning that it's no longer available on the service. Or if you find that the songs are greyed out, then the songs are not available either. This will happen if licensing agreements with the artist/labels, or ownership of rights has changed. It's hard to tell when the songs will reappear.
5 common problems mentioned above may have your puzzles included. Therefore, you can have a check on the solutions to make your Spotify work well again. Unfortunately, as an application, these problems on Spotify may occur from time to time. To solve this issue thoroughly, we'd better download and convert Spotify Music to local locations so as to prevent those bugs from influencing the experience of listening to music. Let' move to the next part, finding the best way to avoid Spotify keeping stopping on Android.
Part 2. Ultimate Solution to Spotify Not Working on Android
As we all know, if we download something to local locations, then we can transfer the files freely without the Internet connection. What if we are able to download and convert Spotify music on Android to MP3 format? TuneFab Spotify Music Converter will help us a lot in doing this task. It is a professional software that will ultimately help us get rid of the consequences of Spotify crashing on Android devices.
To download Spotify music freely without paying to be a Premium and get DRM-free tracks, which can be played without restriction and worrying the application crashing, we need to download TuneFab Spotify Music Converter on the computer first. Next, download tracks on Spotify via TuneFab Spotify Music Converter and at last, transfer the tracks to Android devices with a USB cable. Let's see the details!
Step 1. Download and Launch TuneFab Spotify Music Converter
Click the button below to download the right version for your computer.
Follow the instruction of installation, and then launch TuneFab Spotify Music Converter, the main interface is as followed: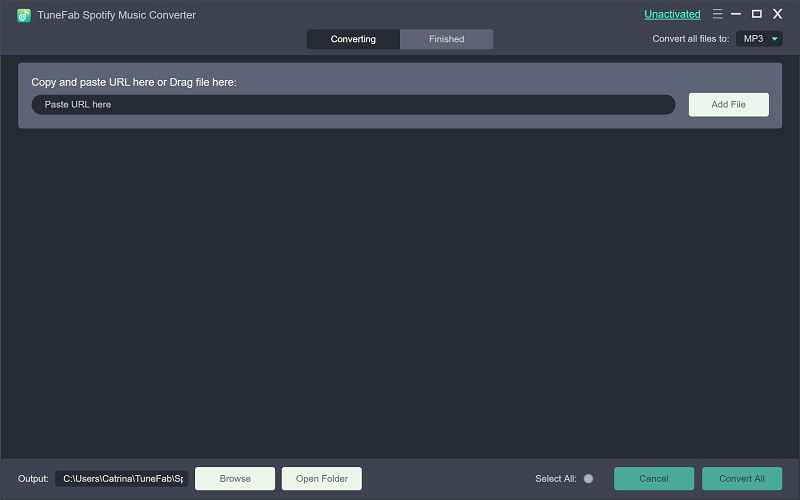 Tip:
#1. The trial version of TuneFab Spotify Music Converter enables you to convert the first 3 minutes of each song and as many tracks as you like. The registered version can download and convert the tracks for you without time or number limitations.
#2. Once you launch TuneFab Spotify Music Converter, the Spotify will be activated automatically. So, please make sure that your computer has installed Spotify in advanced.
Step 2. Add Spotify Songs
Click "Add Files" to get into a new interface. you can either drag songs, playlists, albums, artists, tracks, etc. from Spotify to the converter, or copy the links of the contents that you like and past that into the search bar. To copy the links of Spotify music, you can go to Spotify and find the songs you are fond of, click the three-dot icon on the right side and the URL option will be in sight.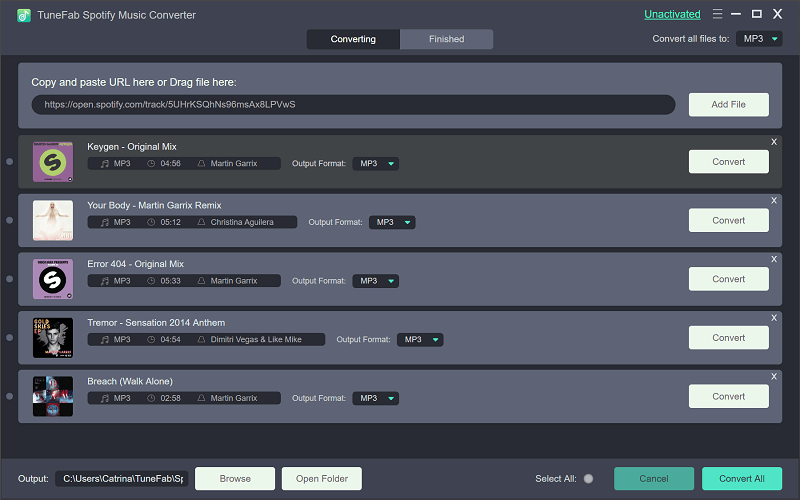 Step 3. Select Songs to Convert
Pick up the songs that you want to download and convert by ticking one by one or selecting all. Then click "Add" again.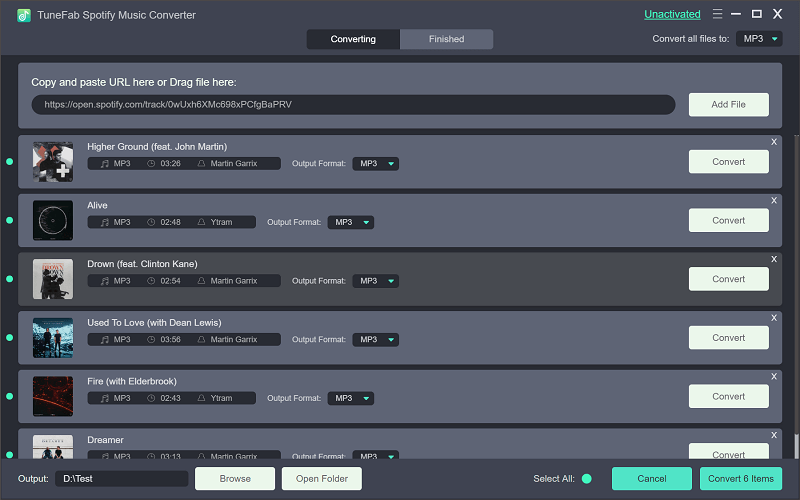 Step 4. Choose Output Format
Click "Options" > "Advanced" and choose an appropriate format for output audios. There are 4 formats for you to choose from, such as MP3, M4A, WAV, and FLAC. By the way, you can also adjust the conversion speed up to 5X.

Step 5. Choose Output Folder
Go to "Options" > "General" > "Select…" and you are able to choose a path to save the songs on your computer. If you click "Default", then the songs will be put into the default folder.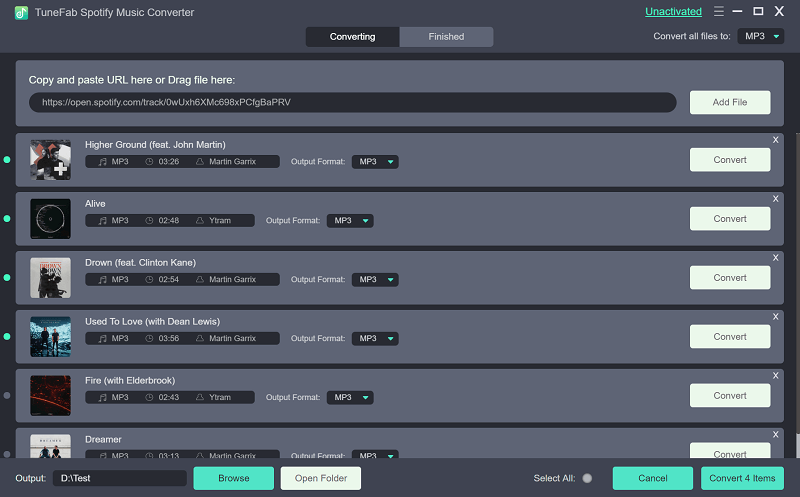 Step 6. Start Converting Spotify Songs
After finish all the necessary settings, click "Convert" to start the progress.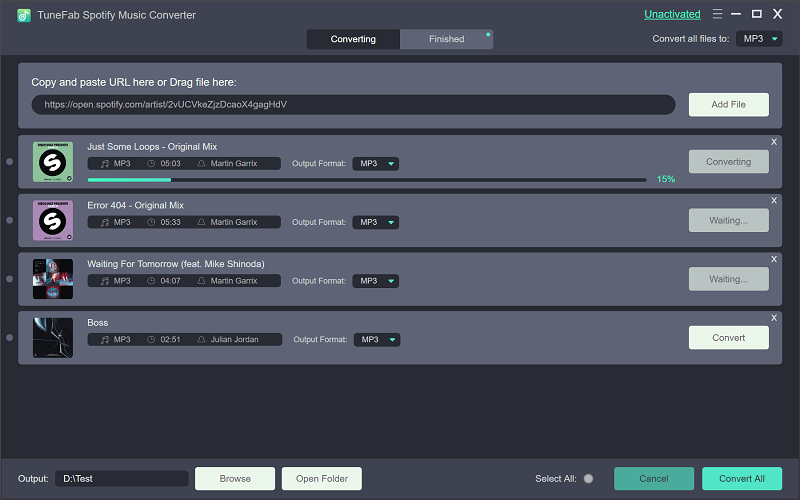 Step 7. Transfer Music to Android Devices
Now you just need to wait a minute to have the songs converted to MP3 format. And then connect your Android devices to the computer with a USB cable. Finally, go to the folder that contains the converted songs and transfer them to Android devices.
Have you got the solution to Spotify not working on Android devices? In order to figure out the problem, TuneFab Spotify Music Converter is highly recommended, because it avoids all the results caused by Spotify crashing and maintain the high-quality music for the users. Therefore, TuneFab Spotify Music Converter is the best assistant to download and convert Spotify music to Android devices.
Was this information helpful?
TrustScore 3 | 3