Party day or car tour is always friends' meeting to relax and share interesting things. A nice song in the talking time gets you closer and leaves a more favorable atmosphere. But it's hard to decide a playlist to everyone's taste even you are on the popular Spotify. Then it's time to move on the Spotify Group Playlist, a secret surprise in your Facebook Messenger.
CONTENTS
Part 1. Find Out Spotify Group Playlist in Facebook Messenger
Facebook Messenger is a popular communication service and software. Users can send a message to your Facebook friends in words, voice, pictures and even videos, yet it seems whatever a common communication software can do these jobs. But a great user base is what Facebook Messenger is proud of since its initiation in early 2011.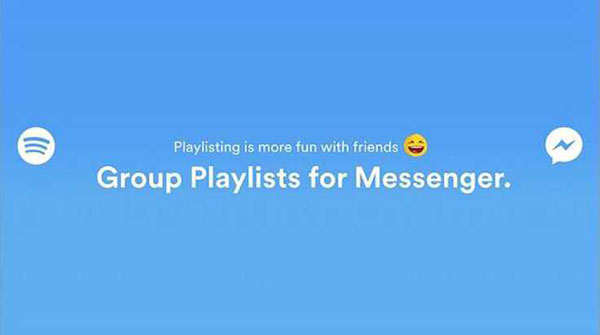 Facebook Messenger has always shown intimacy to the Spotify platform. As you can log in Spotify with your Facebook account, you can even search for some desired songs from Spotify with asking the Facebook Messenger's intelligent assistant. A more salient integration between the two partner comes to the Spotify Group Playlist in Facebook Messenger. It helps several friends enter a playlist group and then establish the music collection by their tastes and preferences. It's good that the group establishment is easy to achieve. Here are the steps on how to use it.
Step 1. Go to the Facebook Messenger. Open a converter box with your friend.
Step 2. On the left of the message composer, tap the "+" signal.
Step 3. Find and select the Spotify extension. This requires your Spotify account connected to the Messenger.
Step 4. Tap "Create Group Playlist", name it and tap "OK".
Step 5. Tap "Send to [friend's name]" or "Send to Group". Now you can choose and invite your friends to join in the Spotify group playlist.
Step 6. Click "Add A Song" or just search for it will help you all create a favored-by-all playlist.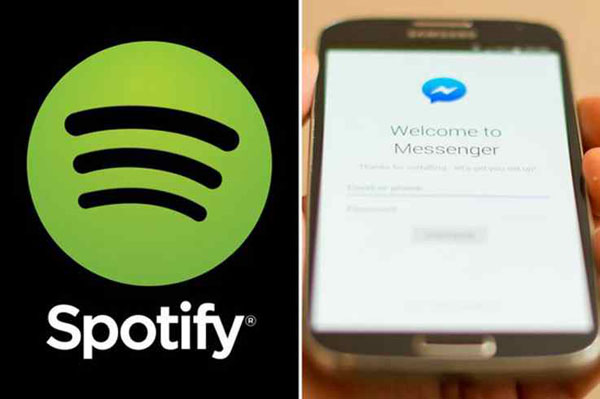 It's amazing that you can share a common Spotify playlist and just pick one to enjoy the tour or party. But remind that it's the same with the group members to connect their Spotify with the Facebook. Sadly to tell you that the Spotify Group Playlist in Facebook Messenger only works for mobile users. Actually, for mobile users, you can also try the Collaborative Playlist on Spotify as an alternative.
Part 2. Spotify's Collaborative Playlist May Also Help You Out
Collaborative Playlist has always been on Spotify but you just miss it. Now it's time for you to meet this new friend. It is simply that you establish a playlist and allow someone to add, delete and recorder this shared work. Let's view it in real steps.
Step 1. Go to Spotify Library, and select one song in your playlist.
Step 2. Tap the options button (three horizontal dots) on the top right of the mobile screen.
Step 3. Tap "Make Collaborative" option and it will note that "Playlist is now Collaborative".
Step 4. Tap the three horizontal dots again, and this time finds the "Share" option, and decide "how to share".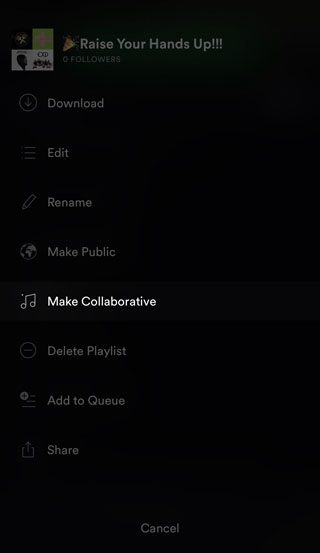 Once your friends get the link, he or she is available to listen to your favorite and add his or her recommendations. You will be reminded that once the collaborative playlist is updated. But please be careful to delete as you might remove other people's best song. It's also good that you can try it from the web or app.
Part 3. [Extended Reading] Download Spotify Music Without Any Restriction
You can get access to more fabulous Spotify songs by either creating a Spotify Group Playlist in Facebook Messenger or just making a Collaborative Playlist in Spotify. But it's hard to get the songs downloaded for offline use. Or you pay the songs for the offline version but find that is only playable on Spotify or be carelessly cleared out sometimes. What shall we do? You've got to use the TuneFab Spotify Music Converter to solve it.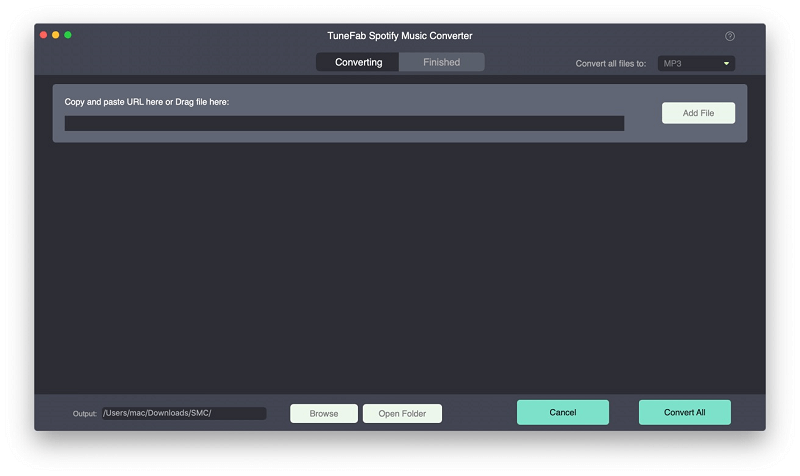 TuneFab Spotify Music Converter: Perfect Spotify Music Downloader
▪ Get rid of the strict DRM protection
▪ Replace Spotify Music in available MP3 / M4A / WAV / FLAC
▪ No need to purchase offline download authorization
▪ Available to play on any non-Spotify devices/players
Was this information helpful?
TrustScore 5 | 49